The traditional present for a thirty year wedding anniversary is pearls, because they are something that is extra special and take time to grow. Zero, the San Francisco based prodigy of guitarist Steve Kimock and drummer Greg Anton, gave musical pearls in the form of a newly released album and a fun show for the first night of their thirtieth anniversary tour celebrating the recording of their breakout album, Chance in a Million, on October 27, 2022 at the Brooklyn Bowl in New York, NY.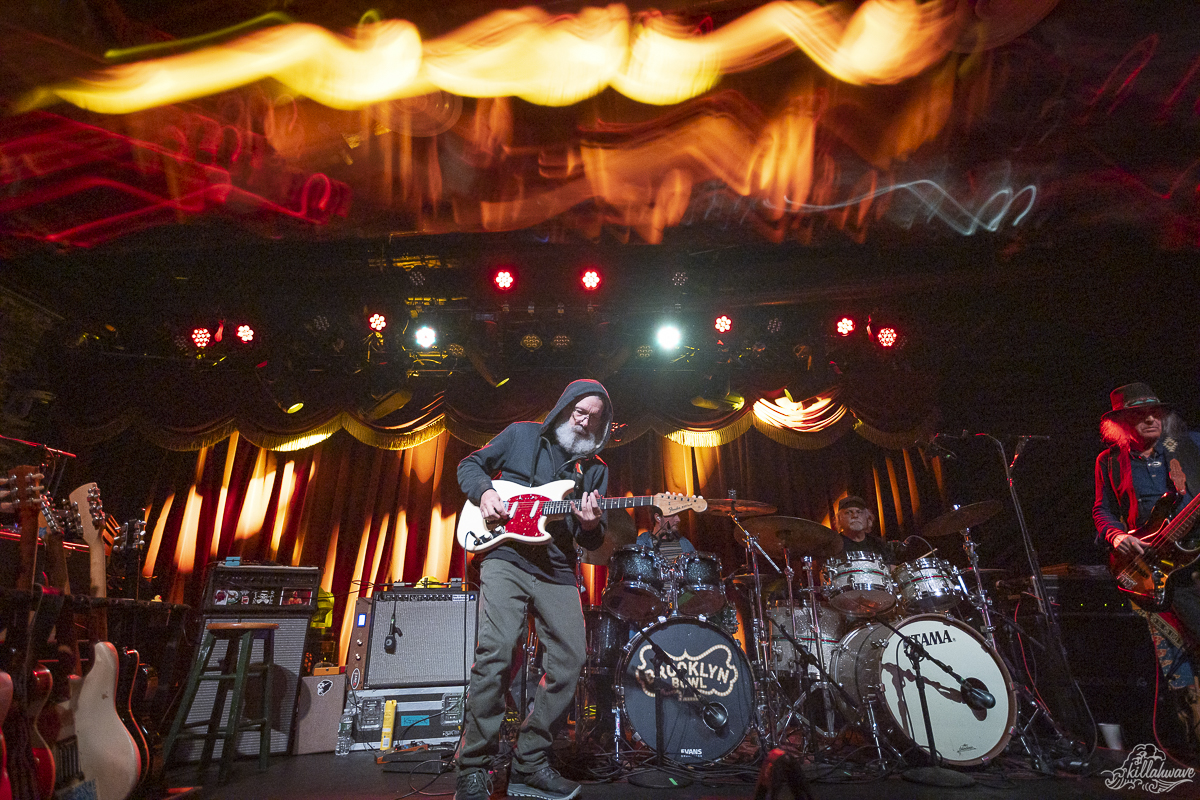 The new double release live album, Naught Again, features previously unreleased material from their three day stint at the Great American Music Hall in October of 1992. Prior to these shows, the band was primarily an instrumental collaboration, however famed Grateful Dead lyricist Robert Hunter joined the effort and instantly transformed the music. The band members have included many well known musicians throughout the years. The Brooklyn Bowl's line up began with Kimock and Anton, as well Pete Sears on bass, Hadi Al Sadoon on trumpet, Spencer Burrows on vocals/keys, and Ritchie Nagan on percussion. Kimock's son, drummer John Morgan Kimock, joined the party for a double drum experience.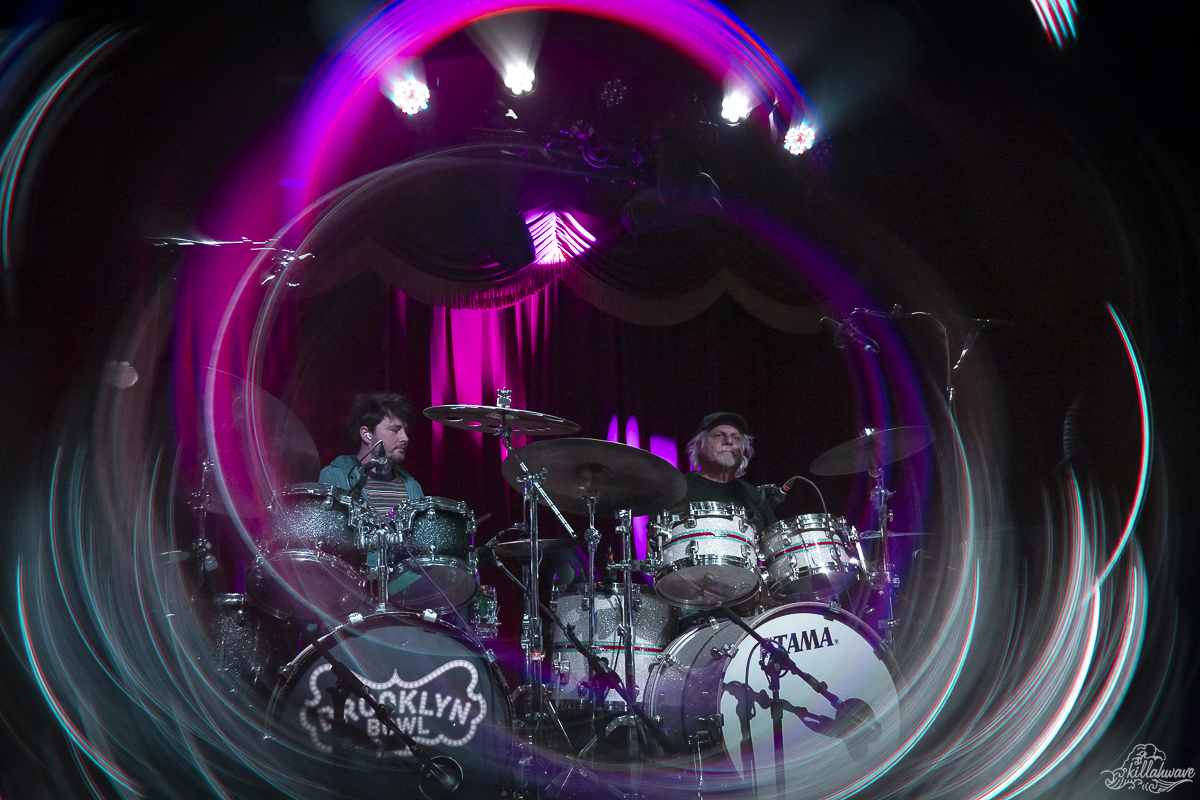 The show began with their thirty year old breakout song, "Chance in a Million," which brilliantly led into the ending sequence from Eric Clapton's "Layla," appropriately titled "Layla Outro." The jazzy "Theme From Nancy Germany," from their 1989 release Nothin' Goes Here, followed. Two songs from their self titled release Zero were up next, with "Pits of Thunder" and "Kissin' the Boo Boo." The set closed out with a fiery cover "Won't Get Fooled Again" by the Who. Burrows provided stellar vocals for this rocking cover.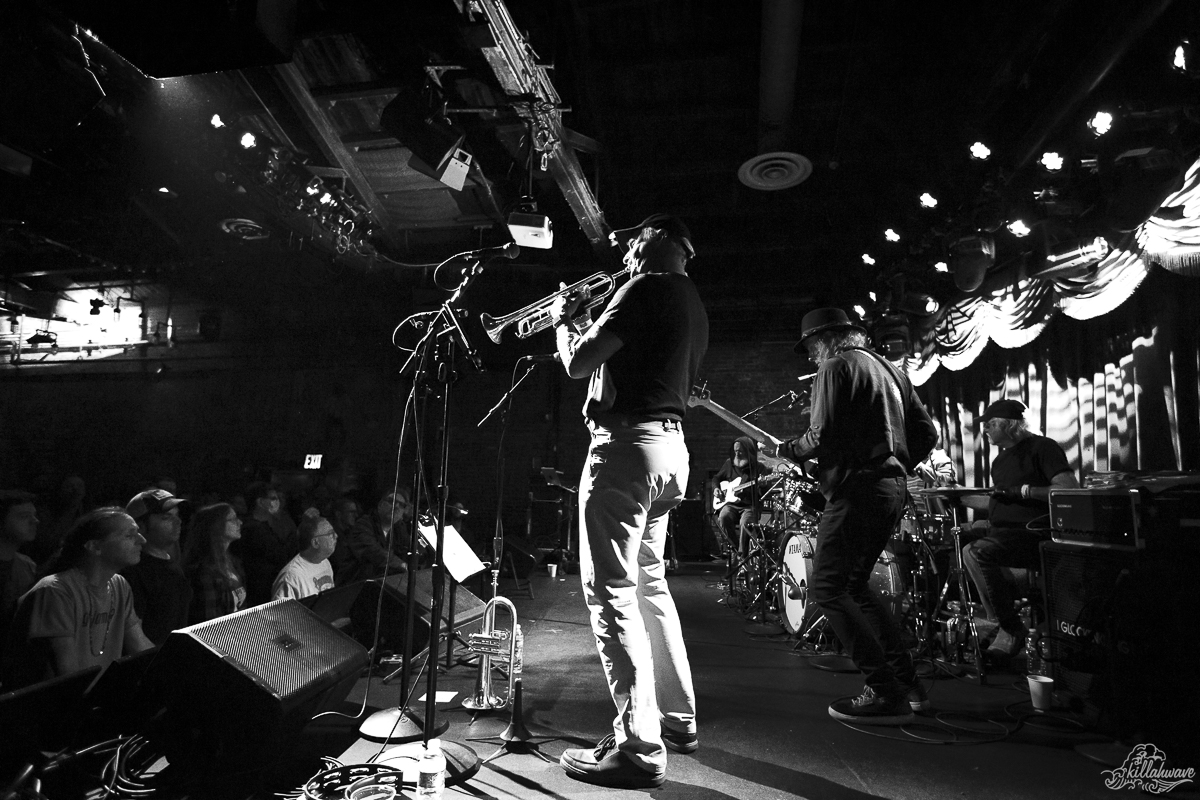 Set two kicked off with the smooth bluesy tune "Baby Baby," followed by the mellow albeit jazzy "Catalina", from Chance in a Million, that included a sweet build up. The band introduced their good friend Keyboardist Jeff Denin, who sat in for the remainder of the show. Al Sadoon delivered a tasty solo during "Rigor Mortis," on top of the dual keyboardists. Burrows flexed his vocal cords once again for another song rooted in blues, the appropriately titled "End of the World Blues." This Chance in a Million tune flowed into "Gregg's Eggs," and wrapped up the set with a layered but mellow jazz inspired jam. The band stepped off stage to vibrant applause. They returned for a high energy version of Jimi Hendrix's "Little Wing," and ended the evening on a high note.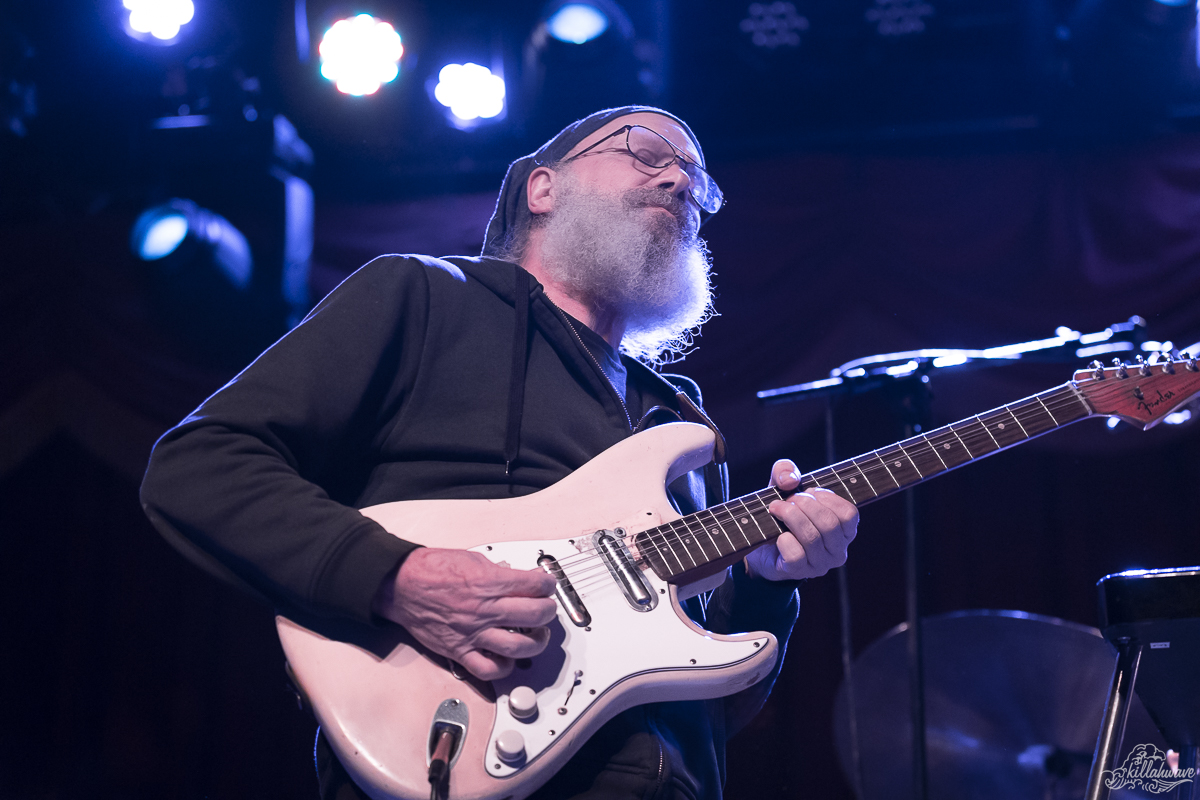 Zero continues their Thirtieth Anniversary Tour into December 2022. They are back in action on October 30th at the Baltimore Sound Stage in Baltimore, MD and November 2nd at the Bearsville Theater in Woodstock, NY. Head on over to their tour page for more details about the rest of this exciting tour.
Check out more photos from the show!
Set One
Chance In A Million > Layla Outro1, Theme From Nancy Germany, Pits Of Thunder, Kissin' The Boo Boo, Won't Get Fooled Again2
Set Two
Baby Baby, Catalina, Rigor Mortis3, End Of The World Blues3 > Gregg's Eggs3
Encore
Little Wing34
Notes
1. Clapton
2. The Who
3. With Jeff Denin
4. Jimi Hendrix