While the "Fare Thee Well" Forth of July at Solider Field announcement from the surviving members of The Dead have fans nationwide in pandemonium, California's Bay Area has already begun celebrating fifty years of Grateful Dead with a number of intimate events. Guitarist Bob Weir has returned to performance with some stellar extended-for-network-TV jamming with host John Mayer on The Late Late Show. Weir also sat in with John Oates at Sweetwater Music Hall in Mill Valley and is faring strong following a well-deserved half-year break from performance. Certainly most exciting is what Bassist Phil Lesh has been hosting at his Terrapin Crossroads venue on the other side of Marin County in San Rafael. The eldest member of the Grateful Dead announced select tribute shows to the founding years of the band respectively. Late in December Lesh announced special tributes to both 1965 & 1966 Grateful Dead with set lists and history lessons honoring those foundational years of the band. Last weekend Phil and his Phriends performed tributes to 1969 and 1970. These were the true formational years of the psychedelic and country-roots aspects of the band's sound.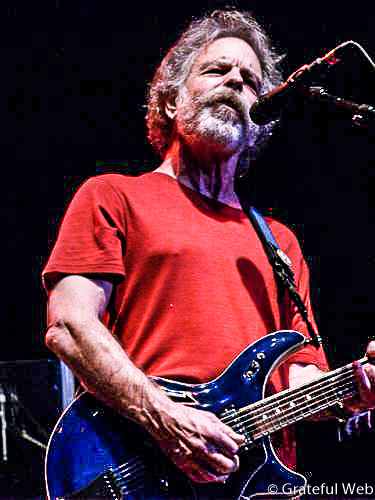 The Terrapin tribute shows dusted off rarities for performance, many not played since those early days of the band. "Can't Come Down" and "Cardboard Cowboy" are not often tunes being hollered by fans at contemporary shows, but they are part of the band's foundational years none-the-less. In particular Phil's 1969 tribute stood out with rudimentary takes on "The Seven" and "The Main Ten Jam" which would eventually evolve into "Playing In The Band." They also honored folk rarities like "Silver Threads and Golden Needles." A special treat indeed.
It got me thinking about how much Grateful Dead music has evolved since guitarist Jerry Garcia's passing in 1995. Certain arrangements of the late Grateful Dead had worn-for-wear on the road and were reinvigorated with newly welcomed talent. Guitarists like Steve Kimock, Jimmy Herring, Mark Karan, and Trey Anastasio brought their own style of lead, enlivening and celebrating Garcia's instrumentals. Strong keyboardists like Rob Barraco, Jeff Chimenti and Mookie Siegel took organ and piano interactivity to the next level. And additionally to the magnificent guesting players of Phil and Friends, RatDog, The Other Ones, The Dead, and Furthur was the electrifying unpredictability of which tunes might be played night to night.
The Grateful Dead touring juggernaut had a mythical connection to fans when it came to dusting off old tunes long out of performance rotation. The most apparent example was "Dark Star" which disappeared from performance after 1974 until 1989 with only six takes of the cornerstone psychedelic opus in between. "St. Stephen" was greeted with uproar from the Boston Garden in June of 1976 after five years in hibernation. After 1978 the song would disappear again with only a few mostly underwhelming takes in 1983. The Dead show was unpredictable and the band was always reflexively nodding their fan's unlimited devotion by dusting off long lost favorites.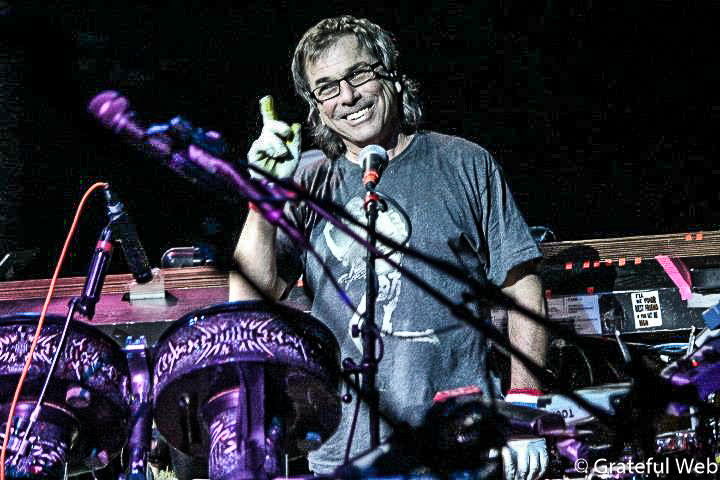 Revivals have become all the more powerful since 1995 with the post-Grateful Dead projects breathing new life on beloved long-lost tunes. And not just playing it for because it's been a while, but really playing the hell out of it. Phil and Friends revived many lost tunes from the band's classic 1969 Aoxomoxoa album. Classics like "Doin' That Rag" and "Cosmic Charlie" returned to performance proper. The revival mayhem was propelled further by the power of the jams. Blistering rearrangements of classic tunes like "St. Stephen," "Viola Lee Blues," "The Eleven" (the later two missing since the early 70s), and the triumphant live-performance mastery of "Unbroken Chain." Phil and Friend's also brought tunes barley or never played live such as "Pride of Cucamonga," or "The Golden Road to Unlimited Devotion." Some of my favorite revivals are a set of tunes from the band's 1968 album Anthem of the Sun. "New Potato Caboose" and "Born Cross-Eyed" might have been lost by the Dead of the 1970s but fans were thrilled at the late 90s revival of these rocking tunes.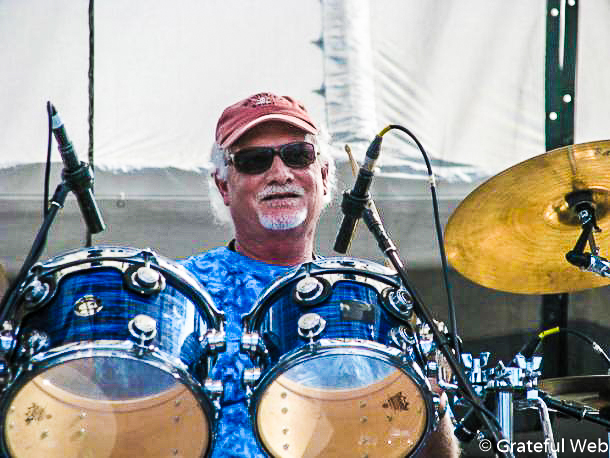 Not to undermine Weir's contributions on the revival train. Weir brought the "Weather Report Suite" prelude of "Let It Grow" back to performance proper with his band RatDog. Sublimely inspired, it revealed the supple instrumental sophistication of Weir's playing. Drummer Jay Lane approached Weir about tackling the extremely complex "Terrapin Station Suite" which included several byzantine interludes and changes. His response was "If you're up for the challenge, let's try it!" Sure enough it was a smashing success notwithstanding Lane's fabulous drum work on the Caribbean-infused "Terrapin Flyer." In recent years Weir has brought back Pigpen classics like "Next Time You See Me" and "I'm A King Bee" with both RatDog and Furthur. Hardcore Bobby fans were thrilled when he unearthed "My Brother Esau" at TRI studios with The National in 2012. It was additionally played at select Furthur shows and hadn't been performed live since 1987. Speaking of cult Bobby songs, I love seeing "Lost Sailor" being paired with "Saint of Circumstance" again, a song that was dropped from performance proper in 1986. And the list of revivals could go on and on.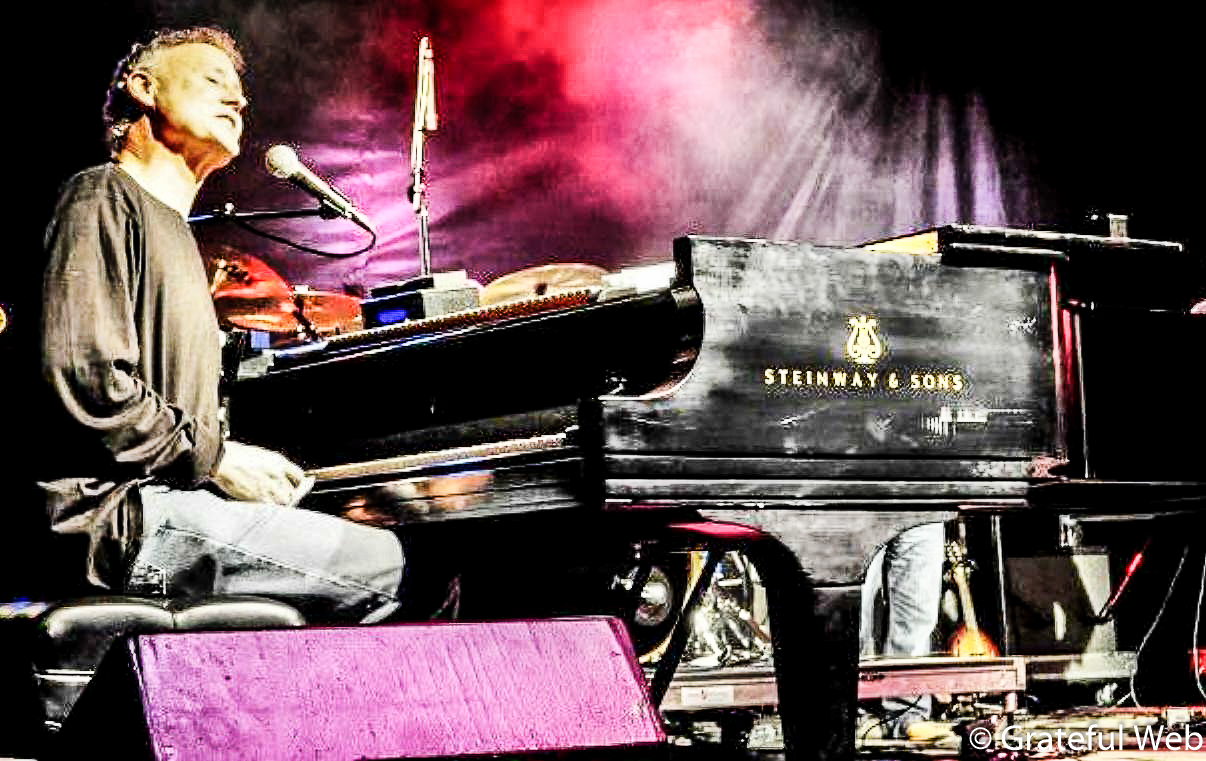 It's clear that the three nights announced by Bill Kreutzmann, Mickey Hart, Phil Lesh, Bob Weir, Bruce Hornsby, Jeff Chimenti and Trey Anastasio couldn't possibly scratch the surface of the extensively complex Grateful Dead catalogue. Fans should be happy that the band still gets together to play for them and take what they can get. Who knows what long lost tunes the band will attempt over the Forth of July Weekend! Additionally be on the lookout for additionally announced gigs and festival appearances from all members of the Dead including drummer Bill Kreutzmann's exciting new band Billy and the Kids. In the meanwhile hold your horses for some exciting music from these legendary musicians. You can count on Grateful Web for the lowdown on everything Grateful Dead Fiftieth.