The Marcus King Band has just announced a fiery round of new performers for the third annual Family Reunion. Topping the bill for the expanded lineup are Colorado bluegrass pickers Yonder Mountain String Band, Charleston funk and dance players Doom Flamingo, multi-faceted performer Doyle Bramhall II, blues rockers Andy Frasco & The U.N., and more.
Read More
Soulful rock explosion The Marcus King Band have announced the lineup for their third annual festival, The Marcus King Band Family Reunion, happening September 27 + 28, 2019 at Pisgah Brewing Company in Western North Carolina.
Read More
Acclaimed singer and songwriter Josh Ritter's new album, Fever Breaks, debuts at #4 on Billboard's Americana/Folk Albums Chart, #5 on Independent Albums Chart, #14 on Top Current Albums Chart and appears on the Billboard 200. Produced by Grammy Award-winning musician Jason Isbell, the 10-track album was recorded at Nashville's historic RCA Studio A and features Isbell's band, the 400 Unit.
Read More
The Rex Foundation is honored to be a beneficiary of Jubilee: A Celebration of Jerry Garcia, an amazing evening of all-star musicians paying tribute to Jerry's work in and out of the Grateful Dead. Performers announced so far include Josh Ritter, Amos Lee, David Hidalgo of Los Lobos, Molly Tuttle, Willie Watson, Hiss Golden Messenger, Jamie Drake, Banditos, and Billy Strings, all led by the Jubilee House Band featuring Benmont Tench (Tom Petty & The Heartbreakers), Sean Watkins, Tyler Chester, and Jay Bellerose.
Read More
"Miles Away," a new stand-alone single from acclaimed artist Josh Ritter, debuts today—listen here: http://spoti.fi/2CIcbts. Of the track, Ritter says, "I wrote 'Miles Away' a few years ago after flipping through a book of photos of the Earth from space. Zack Hickman produced it and plays most of the instruments on the song. I didn't quite know what to do with song, so I held on to it.
Read More
Just over a month after the release of his new album The Gathering, Josh Ritter & The Royal City Band took the stage at Brooklyn Steel in Brooklyn, New York for a Sunday evening filled with songs both old and new.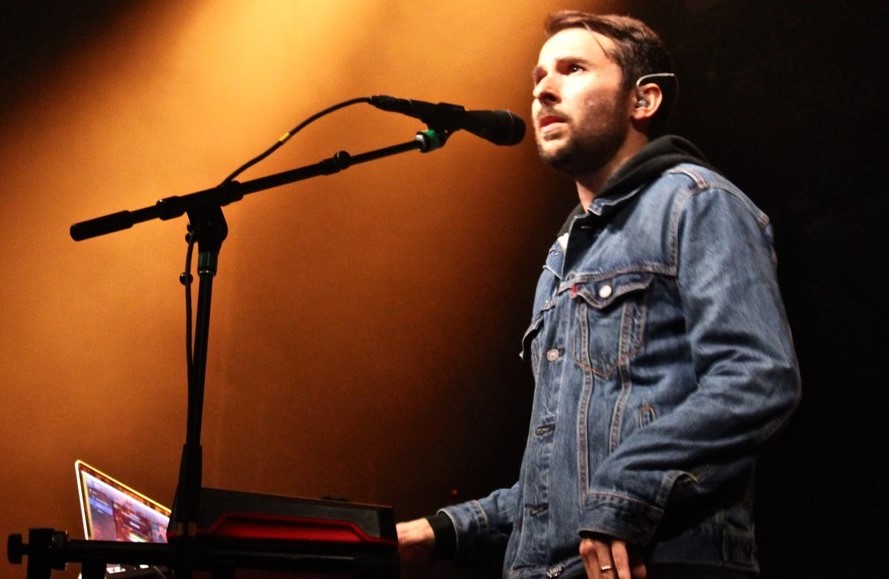 Read More
Acclaimed artist Josh Ritter's new track, "When Will I Be Changed," featuring guest vocals from fellow collaborator and legendary musician Bob Weir premiered yesterday via Rolling Stone Country. Of the song, Rolling Stone Country proclaims, "The song pitches its tent midway between the country, gospel and soul camps, with thickly stacked harmonies that evoke the Dead's own folk-rock classic American Beauty." You can listen/share the track here: http://bit.ly/2gOaCk9
Read More
Josh Ritter & Elephant Revival | Girl In The War | Folks Fest
Gathering, the ninth full-length album from critically acclaimed singer-songwriter Josh Ritter, will be released September 22 on Pytheas Recordings/Thirty Tigers and is now available for pre-order.
Read More
Josh Ritter returned to City Winery this week, performing to an eager audience that had been awaiting his performance since he had to cancel the original show back in February due to illness.
Read More