The Bluegrass scene has been exploding over the past few years, and since the Bill Monroe days, south-central PA has been at the heart of it. In the middle of this hotspot of up and coming bluegrass bands, is Mountain Ride, an original bluegrass band that seamlessly comingles both traditional and progressive bluegrass styles. Lead singer and songwriter Eric Avey has assembled an amazingly talented group of musicians to go along with some very well written original lyrics. Along with his wife, Kate, on vocals and upright bass, Corey Woodcock on banjo, Chance Hurley on mandolin, and Scott Matlock on fiddle and vocals, they are building quite a following on the east coast. I had the opportunity to check them out this weekend, and this is what I discovered.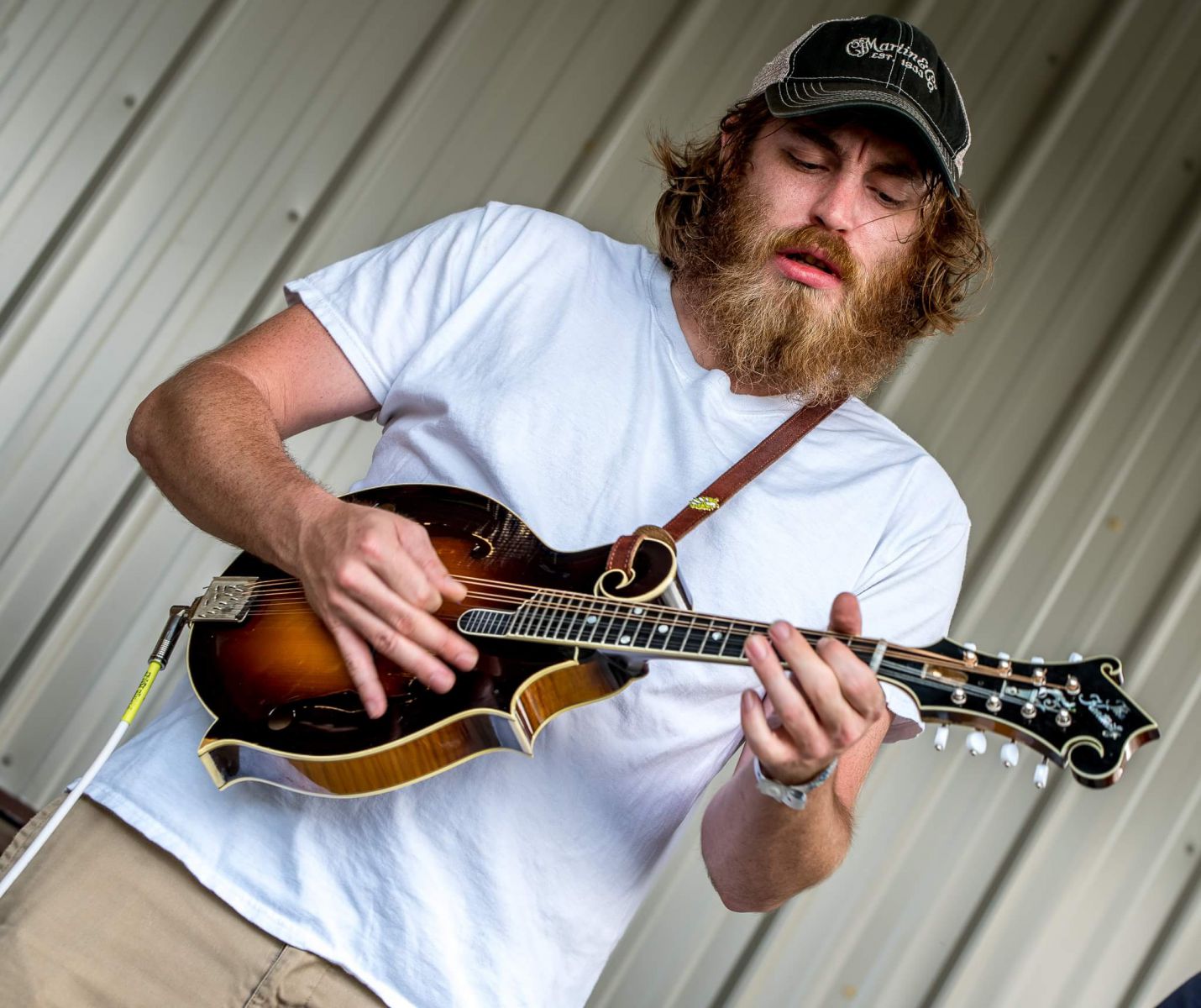 Bluegrass is a conversational music, with players trading off jams back and forth by way of a subtle chord change, or slight glance across the stage, and these guys do it well. Hyperspeed mandolin solos by Chance Hurley handed off to Corey Woodcocks classic Scruggs style banjo rolls, followed right up by wonderful pickin' and fiddle jams by Eric and Scott. As for vocals, Eric and Scott, both have nice voices, but Kates voice alone is worth the cost of admission, she is one of the best local female singers that I've heard live.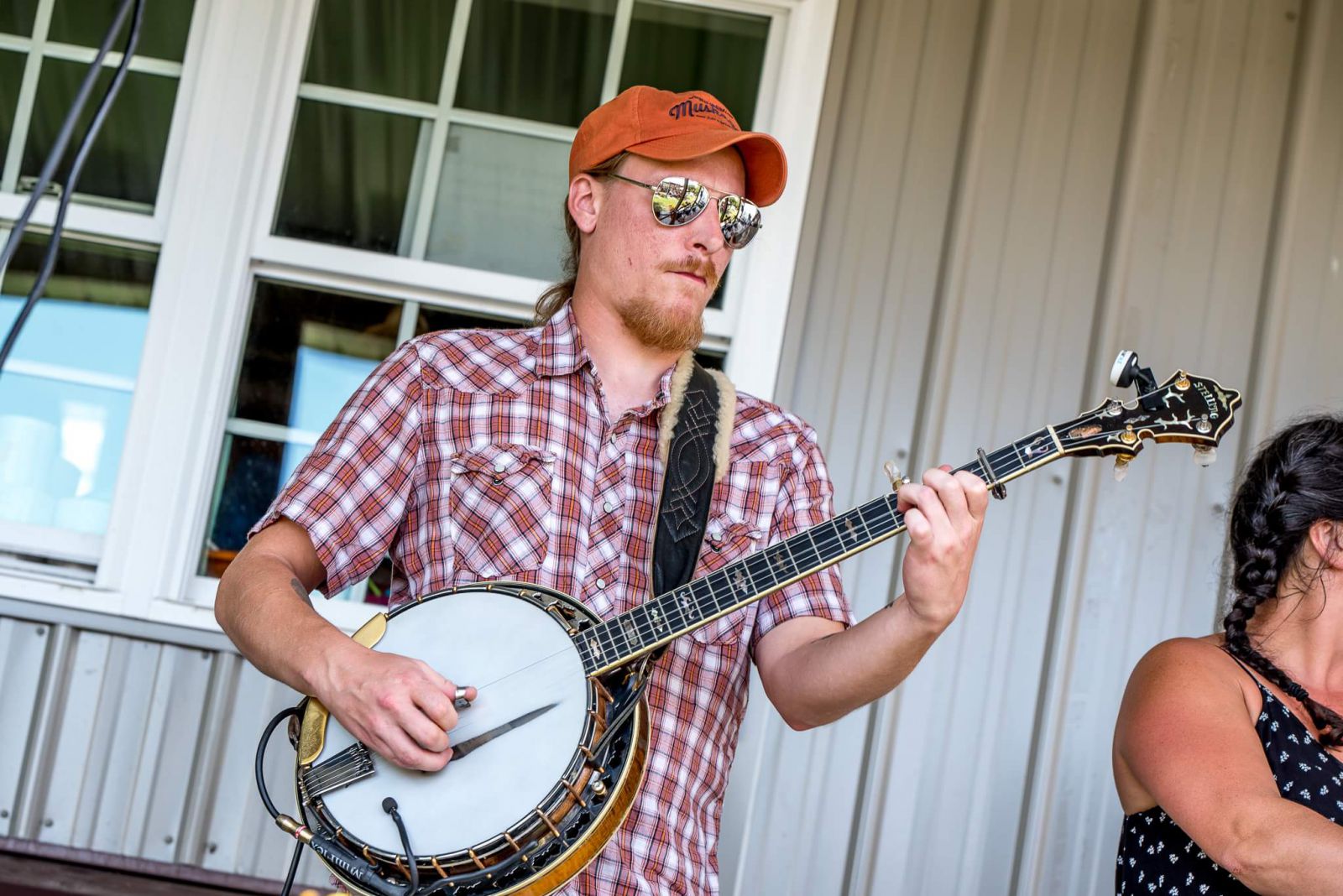 Their setlists which consist of mostly originals, with an occasional traditional Bluegrass cover or two, and an occasional Garcia and Dylan cover or two, make for two sets of music that is hard not to like. Playing beside the vineyards of a hillside winery just outside historic Gettysburg a picturesque scene was set for an impressive performance and Mountain Ride did not disappoint.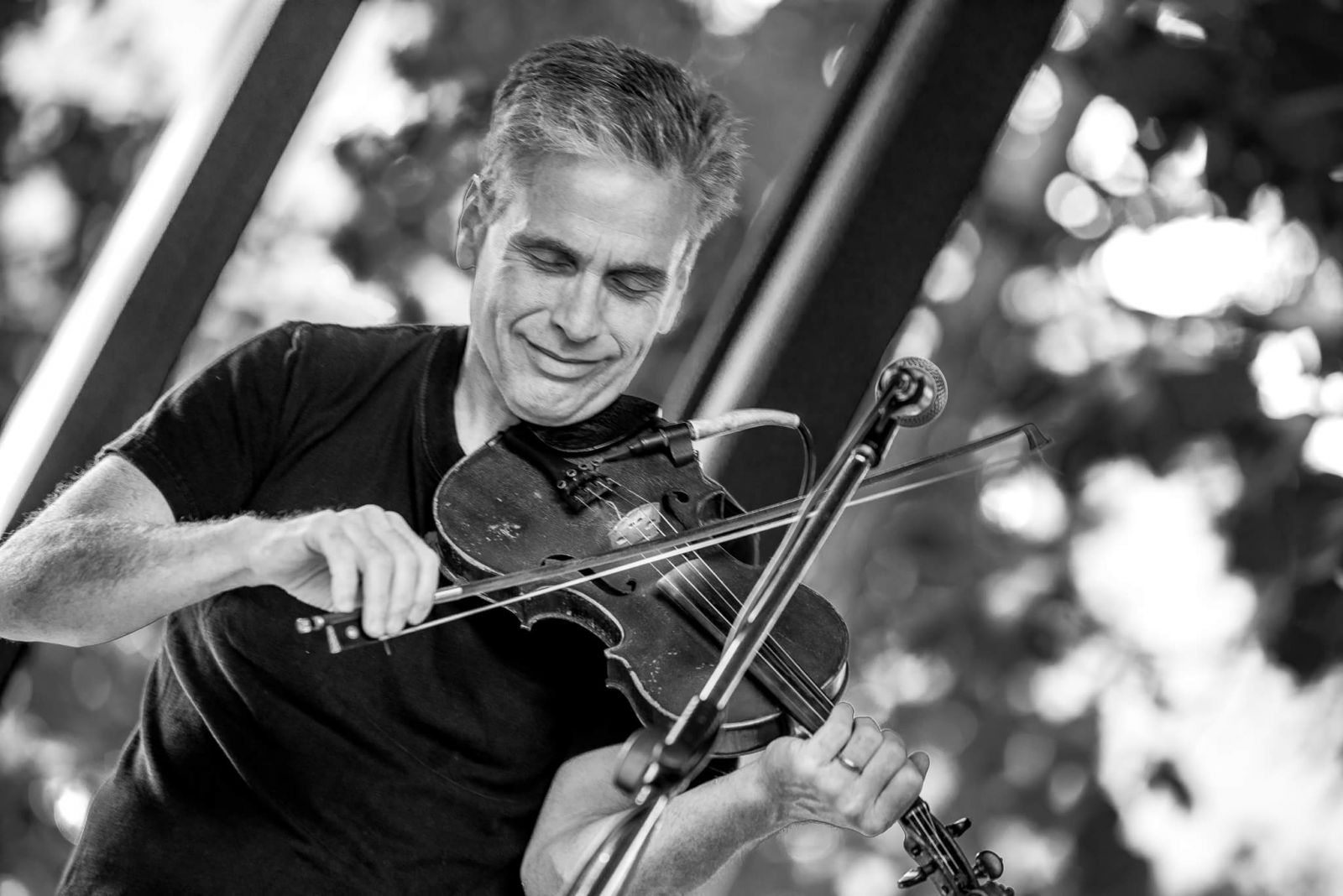 The first set opened instrumental and rages right into original songs "Pennsylvania,"Big Sciota," and rolled onto one their best montages of "Love Song," right into a foot stompin take on "Clinch Mountain Backstep," and right back into "Love Song". After a beautiful jam and rendition of Dylans "Señor" with Scott Matlock on vocals, they close out the first set in style with a non-stop groove of original tunes "Wheels", "What More Can I Do", "Calling Me Home" add in a "Another Brick in the Wall" tease, and capped it off with a monster bluegrass take on "I Know You Rider".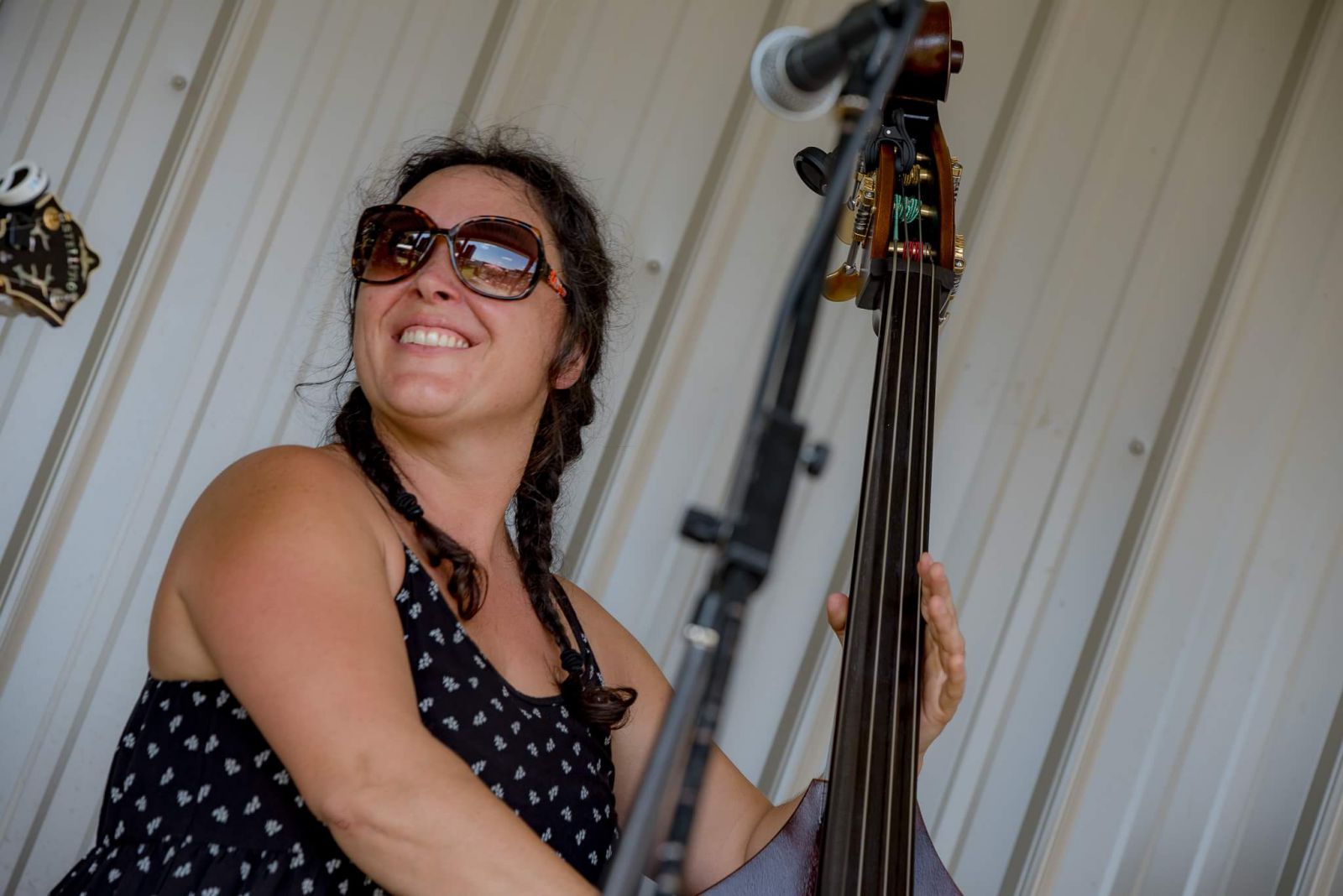 After a short set break, they come back with a beautifully delivered second set that would make Jerry Garcia and Bill Monroe smile. After the beautiful originals "Free," "Long Gone," and "One Place To Go" they take a jamming version of "Salt Creek" which has Corey Woodcock and Chance Hurley trading nasty banjo and mandolin solos back and forth, into original classics "Anna Jean," and "Same." Scott Matlock then once again takes over vocals and rips "Blue Night" quite impressively. Eric Avey then busted out fantastic covers of "Brown Eyed Women" and "Catfish John" and capped off the montage with Kate wailing out the lyrics of a version "Working On A Building" that would make Bill Monroe smile. With a few minutes left, and everyone in the crowd shouting for more, they were kind enough to give us not one, not two, but three more awesome originals. The crowd favorites "Pay My Dues," "Without You," and "Silo," finished up a very impressive show.
It was a stellar performance by possibly the next best band in the bluegrass world. Check them out at mountainridebluegrass.com, and on Facebook at Mountain Ride, you will not be disappointed.