2013 MerleFest | Day 1 from Wilkesboro, NC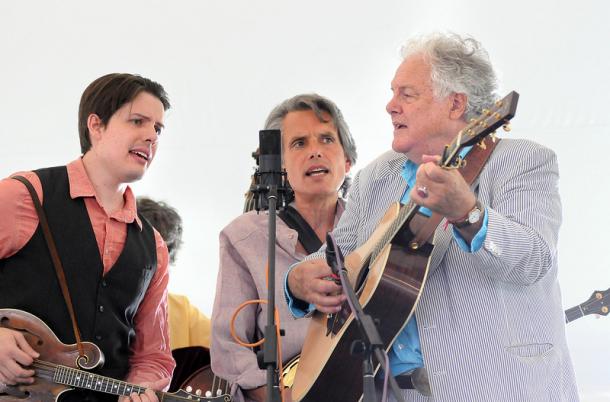 At MerleFest, the glass, red plastic cup, coffee mug or Mason jar is always half full. Making sure the glass stays half full, the presenters of MerleFest provide music industry award winning performers as well as musicians with the skills to win the hearts of fans, generation after generation. On Thursday and Friday, artists the likes of Del McCoury, Rhonda Vincent, Charlie Daniels, Peter Rowan, Sam Bush, Steep Canyon Rangers, Tara Nevins and Friends, Donna the Buffalo and Gov't Mule helped MerleFest get off to a hot start, Saturday and Sunday offer equally great times but the rumors of rain are starting to be heard.
MerleFest happens only once a year and we all have a finite number of years to enjoy on this planet so with these two facts in mind, are you going to let a little water and mud deprive yourself of a wonderful time ?  Clothes and tents dry out, vehicles can get pulled out of the mud and sniffles only last a week or two but cheating yourself out of time well spent at MerleFest may result in a lifetime of regret and second guessing.  You know Doc and Merle Watson want you out, about and enjoying yourself.