Aficionado Announce US Tour w/ Electric Six
Submitted by Solid PR on Tue, 01/03/2012 - 15:37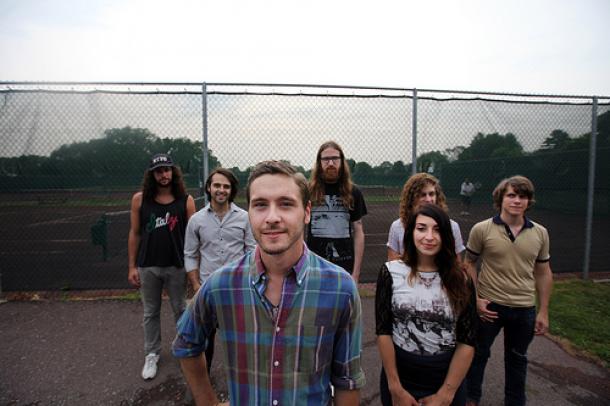 Following the release of their new self-titled full-length album out now on No Sleep Records, and their year-end shows with Thursday and Screaming Females, Albany, NY's indie-punk hybrid Aficionado have announced a string of US tour dates supporting Electric Six. Taking place this March and April, the dates will also follow the band's return from Europe where they're currently touring the continent with friends End Of A Year Self Defense Family.
With ten songs produced and recorded with AJ Mogis (Bright Eyes, M. Ward, Cursive), and on the heels of their critically acclaimed "When It Comes To Creation" EP, the songs on Aficionado's latest are sharp and more compact with less of an emphasis on wowing people with over the top antics and more of a focus on the songs themselves. The lyrical basis is centered on expositions of thinking for yourself, attaining what it takes to be a charismatic person, heeding to the realities of aging, and acceptance of change. Drawing from a range of influences such as Cursive, The Hold Steady, Sunny Day Real Estate and At the Drive In, Aficionado incorporates the sweet honey coated coo of Laura Carrozza which tinges the melodies and a harmonious male/female vocal styling alongside singer Nick Warchol.
On their new album, Aficionado have created an opus based on the basic concept of pure camaraderie and solidarity amongst good friends, with the aim of simply making good music.
* Purchase the new album from iTunes here!
Aficionado Live!
Europe w/ End Of A Year Self Defense Family
Jan 03 Sonic Ballroom Cologne, Germany
Jan 04 Zoro Leipzig, Germany
Jan 05 Cairo Wurzburg, Germany
Jan 06 Kulturcafé Schlachthaus Dornbirn, Austria
Jan 07 Jugendcafe Zwiesel, Germany
Jan 08 Lorenz Munster, Germany
Jan 09 Carlo Levi Antwerp, Belgium
Jan 10 Green Door Store Brighton, United Kingdom
Jan 11 Undertone Cardiff, United Kingdom
Jan 12 Live Bar Cornwall And Isles Of Scilly, United Kingdom
Jan 13 The Fighting Cocks Kingston, United Kingdom
Jan 14 Banshee Labirynth Edinburgh, United Kingdom
Jan 15 The Well Leeds, United Kingdom
Jan 16 Stage Club Larisa, Greece
Jan 17 Warehouse Club Volos, Greece
USA w/ Electric Six
Mar 08 The Blind Pig Ann Arbor, MI
Mar 09 High Noon Saloon Madison, WI
Mar 10 Upfront & Company Marquette, MI
Mar 27 Wild Buffalo House of Music Bellingham, WA
Mar 28 Dante's Portland, OR
Mar 29 Neurolux Boise, ID
Mar 30 Urban Lounge Salt Lake City, UT
Mar 31 The Black Sheep Colorado Springs, CO
Apr 01 Larimer Lounge Denver, CO
Apr 02 The Bottleneck Lawrence, KS
Apr 04 Hi Tone Cafe Memphis, TN
Apr 05 Exit/In Nashville, TN
Apr 06 Radio Radio Indianapolis, IN
Apr 07 Small's Hamtramck, MI