The Cringe Release New Track Off Upcoming Album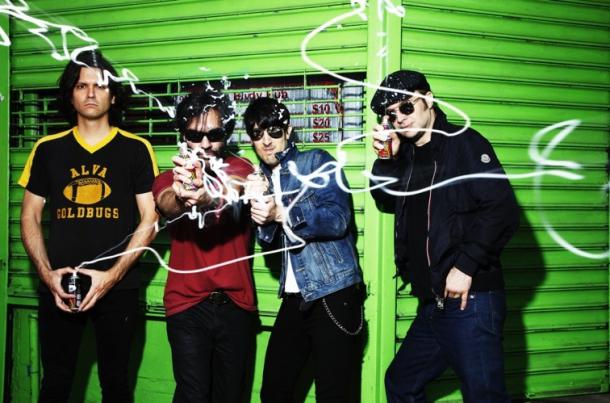 On the heels of The Cringe's tour dates with Trapt and in anticipation of their upcoming album Hiding In Plain Sight (out October 9th on Listen Records), The Cringe share "String You Along So Long," which just premiered on AOL's Noisecreep. Set to a prog-punk musical landscape, the track is a "middle-finger to the corporate media assault that insinuates itself into every aspect our lives and minds," says guitarist James Rotondi.
From the down-and-dirty, D-Generation-style boogie rock of "Gotta Find A Way" to the Neil Young-like super ballad "Make Me Something," the songs on Hiding in Plain Sight certainly do not hide their eclectic intentions. "Rushing Through the World," an unholy alliance of Rage Against the Machine-era riff rock and King Crimson-style lattice-work, is an almost Buddhist appeal to turn inward before we blow up the outside world: "It's a sin we all commit/We're running from ourselves, lost again from where there's stillness."
Through the band's career, they have accumulated a devoted fan base and won over fellow artists such as Bob Schneider, Vertical Horizon, and Sister Hazel, all of whom have invited The Cringe to accompany them on tour. They have additionally hit the stage alongside acts such as The New York Dolls, The Hold Steady, The Bravery and Fuel. Perhaps the biggest fan of the band is food celebrity and alt-rock aficionado Rachael Ray, who married lead singer John Cusimano in 2005.   Be sure to check out the sampler below for a sneak peek at Hiding In Plain Sight.
Check out the album sampler HERE for a sneak peek at their upcoming album