Dank Sinatra | Rhythm & Brews | Chattanooga, TN | Review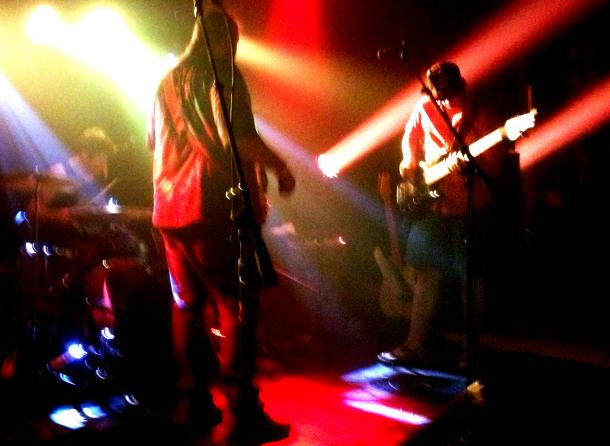 The Dank Train made a stop in Chattanooga, Tenn. on Wednesday, June 12 tearing up the local venue Rhythm and Brews.
Hanging with the band before the show, an employee at Rhythm and Brews keeps hassling the Athens, Ga. band, Dank Sinatra, on their performance later that night. A homegrown local, the employee claims that with Riverbend Music & Arts Festival, a weeklong family friendly event right around the corner of the venue, the band has no chance of pulling a crowd. He saw it happen earlier that week and made a bet where his loud mouth was. Well, Dank Sinatra proved him wrong.
Clint Meadows, the bassist, grew up in Chattanooga and clearly has an audience that plans to hop on that Dank Train whenever it's close by. With a new album set to release later this summer, Dank Sinatra thrilled the audience with both old and new songs. Meadows explained the importance of song variety--keeping the audience captivated with familiar songs while rotating new ones in the mix. Dank Sinatra has been categorized in the jam band genre but they don't necessarily like all the stigmatism associated with 'jam bands'. While jam bands are known to carry on a song for an extensive amount of time, Dank Sinatra keeps more of an artistic connection with the crowd continuing the flow of a song with grace and creativity. "Improvisation" is the word the band thrives to express in their performance. They plan somewhat but definitely work with the vibes of the audience and the venue, "just let it happen if it feels right". Dank Sinatra definitely rocked the stage at the small, local venue with a crowd that was there to stay. Ripping away song after song, this band made for a wildly creative and musically beautiful Wednesday night playing into the early morning Thursday hours.
Be sure to jump on that Dank Train whenever they're pulling through a nearby town. It's an artistic performance that you do not want to miss.