Widespread Panic | Oak Mountain | Pelham, Ala | Review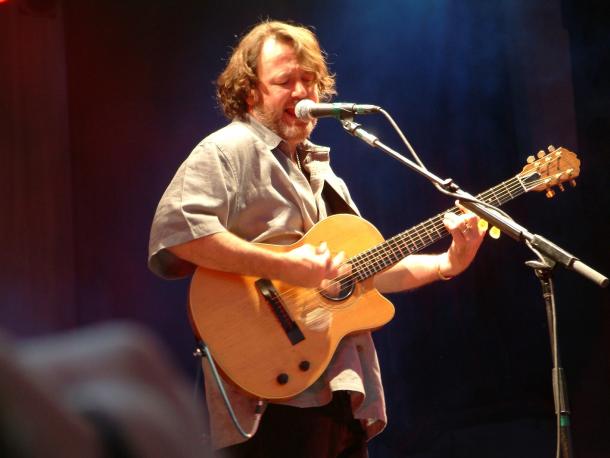 On a last minute whim, my friend and I decided it had been far too long since we had seen our homegrown boys, Widespread Panic. With a passion for the exhilaration of live shows and the surprises a band like Panic brings, once the thought entered our minds, we knew we couldn't fight it. So, we gathered a few others and set out towards Pelham, Ala.
We drove quickly, but it was inevitable that we would not make it on time. As long as we got to enjoy the vibes radiating from the band and spreading throughout the crowd, it would all be worth it. As a first timer at Oak Mountain, I didn't know what to expect but, as I followed the path leading into the center of that wild arena, I knew I was in for a crazy ride. Immersing into the loud circus, we were immediately captivated by the beautifully, rotating graphics transitioning with the flow of each song morphing into colorful images that mirrored the beat of that moment. We emerged into the audience of passionate fans praising the almighty show.
Not knowing what the next beat might bring is mysteriously enticing when you've fallen for a band like Panic.
Friday night's performance included songs such as Bears Gone Fishing, Visiting Day, Bust It Big, Chilly Water!!  A Buffalo Springfield's cover (Mr. soul) and a Muddy Waters' cover (Baby, Please Don't Go) to get my soul right. Panic beautifully captured the Talking Head's City of Dreams. And, the encore included some Good People, it was definitely worth the one night trip.
Oh, if only I could have stayed for the tour closer Saturday night... Such a sick setlist. Opening with Ain't Life Grande into Hatfield. Then, Blue Indian, Climb To Safety! and a cover of The Band. Second set included Rebirth, COCONUT, Fishwater and Vacation! The encore included All Time Low. An amazing tour closer, for sure. Until Interlocken boys...