This Thursday
Dark Star Orchestra
will return to the east Coast for our Fly Through The Night Tour. Kicking off in Boston we get things started at the Wilbur Theatre and the Calvin Theatre in Northampton, MA before dropping in to The State Theatre in Ithaca for our 2,000th show. Continue reading for a look back at the long strange trip that has brought us to 2,000 shows. From Ithaca we head on to Rochester, NY New Brunswick, NJ and Jim Thorpe, PA leading into Thanksgiving. Then we head to NYC for Thanksgiving Weekend to celebrate the legacy of the Grateful Dead at Madison Square Garden by recreating MSG shows on Friday and Saturday. From there it's back into PA for shows in State College and Munhall before dipping below the Mason-Dixon line for a show in Charlottesville, VA and a weekend run at the 930 Club in Washington, DC. To close out the tour we swing north again with shows in Concord, NH, Providence, RI, Albany, NY and Portland, ME.
Tickets for many of these shows are on sale now via
DSOtix
.
Check out the full tour listing
HERE
.
--
2,000 Show Retrospective
Just over 14 years ago, on November 11, 1997 at Martyrs in Chicago, Dark Star Orchestra unveiled its first ever Grateful Dead historic show recreation by performing the 10/8/81 set from Copenhagen. At the time, the band was thrilled for the weekly series of four gigs - no one knew the long strange trip would surpass this epic 2000 show milestone. Within months after forming, the relatively new cultural phenomenon known as the world wide web helped spread the word of DSO's stunningly accurate continuations of the live Grateful Dead experience when band's page on the now-defunct site MP3.com started getting countless hits.

Millions of road miles later, DSO has toured the world and along the way, they've featured guest performances from original Grateful Dead members Bob Weir, Bill Kreutzmann, Donna Jean Godchaux-Mackay, Vince Welnick, and Tom Constanten. Longtime Dead soundman Dan Healy even toured with the band, mixing them and said " "There are moments where I can close my eyes and go back 30 years and have it be every bit as rewarding and satisfying." Over the years, many other notable guests have joined Dark Star Orchestra on stage including Mike Gordon and Jon Fishman of Phish, Warren Haynes, Steve Kimock, Peter Rowan, Ramblin' Jack Elliot, Keller Williams, Martin Fierro, David Gans, David Nelson, Henry Kaiser and many more.

Dark Star Orchestra is honored to cross the threshold into the 2000s - since the Grateful Dead performed in the neighborhood of 2300 shows - the milestone is more than noteworthy. Without the support of the vast community of Deadheads young and old, as well as fans that have traveled countless miles to see them, DSO could not have made it here; it's this support that keeps them going. The respect is mutual and comes across in that invisible space between the PA speakers and the ears of the audience: the real living love is that intangible music which makes us all so happy.
Cosmic New Year's Run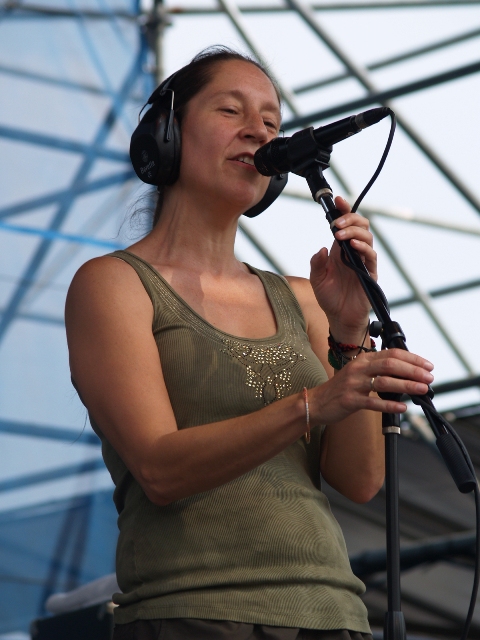 We are excited to welcome 2012 with a 4 night east coast NYE run. Shows include Rams Head Live! in Baltimore on 12/28, The Electric Factory in Philadelphia on 12/29 (recreating a 3 set show including acoustic and electric sets) and 2 nights at the Wellmont Theater in Montclair, NJ. On the 30th we will play a special 3 set show that will kick off with an acoustic set. Then, on NYE we will bid good night to 2011 with a GD decade retrospective, recreating a classic set from the 60's, 70's and 80's.

Tickets to the 28th and 29th are available now via DSOtix.

Tickets for the 30th are available HERE and NYE tickets are available HERE.

We have secured a special hotel deal for those of you joining us for NYE Weekend. For $129 per night you can stay at the Courtyard by Marriott in West Orange, NJ. To get the special deal call 973-669-4725 and mention the Dark Star New Years Eve block.

Visit our TOUR DATES PAGE for a full listing of our upcoming shows.
2012: Across The Pond and Beyond
It seems fitting, only a week from our 2,000th show we would be announcing a show at the venue where this long strange trip began. While in Chicago for our show at The Vic we will also play a special show as Terrapin Nation at Martyr's on Monday February 6. Stay tuned as more dates for our Southbound Winter Tour will be announced in the coming weeks.
In addition to that stateside show we have also added a show to round out our trip to Amsterdam for Jam in the Dam VI. We will be playing The Garage in London on Sunday March 18. For this special show we will be recreating a historic London show in it's entirety from the Grateful Dead's Europe '72 Tour.
Visit our
TOUR DATES PAGE
for a full listing of our upcoming shows.