The tenth date into their fall tour, Dead and Company played to a full house in Detroit at the newly opened Little Caesars Arena. The audiences were both longtime deadheads, and interestingly new fans that have come as a result of being John Mayer fans. Or simply new fans getting tuned in to the Dead only recently. Which further acknowledges the Dead's ongoing relevance as one of rock music's greatest legacies as well as the staying power of Dead and Co. as a touring act. Typical, fans traveled far and wide to catch this concert while catching other concert cities throughout the tour.
John Mayer joined veteran GD members Bob Wier, MIckey Hart, and Bill Kruetzmann with bassist Oteil Burnbridge and Jeff Chimenti on keyboards in what is by now a well-rehearsed musical unit. With a couple years under his belt, Mayer has his musical feet firmly planted in the dead cataloue. He is clearly having fun as is the whole band. Surely any debate lingering on how anyone could possibly fill Jerry's shoes, lets move on. By now why even go there? Mayer is working it and the band plays on like the improvization geniuses they have always been.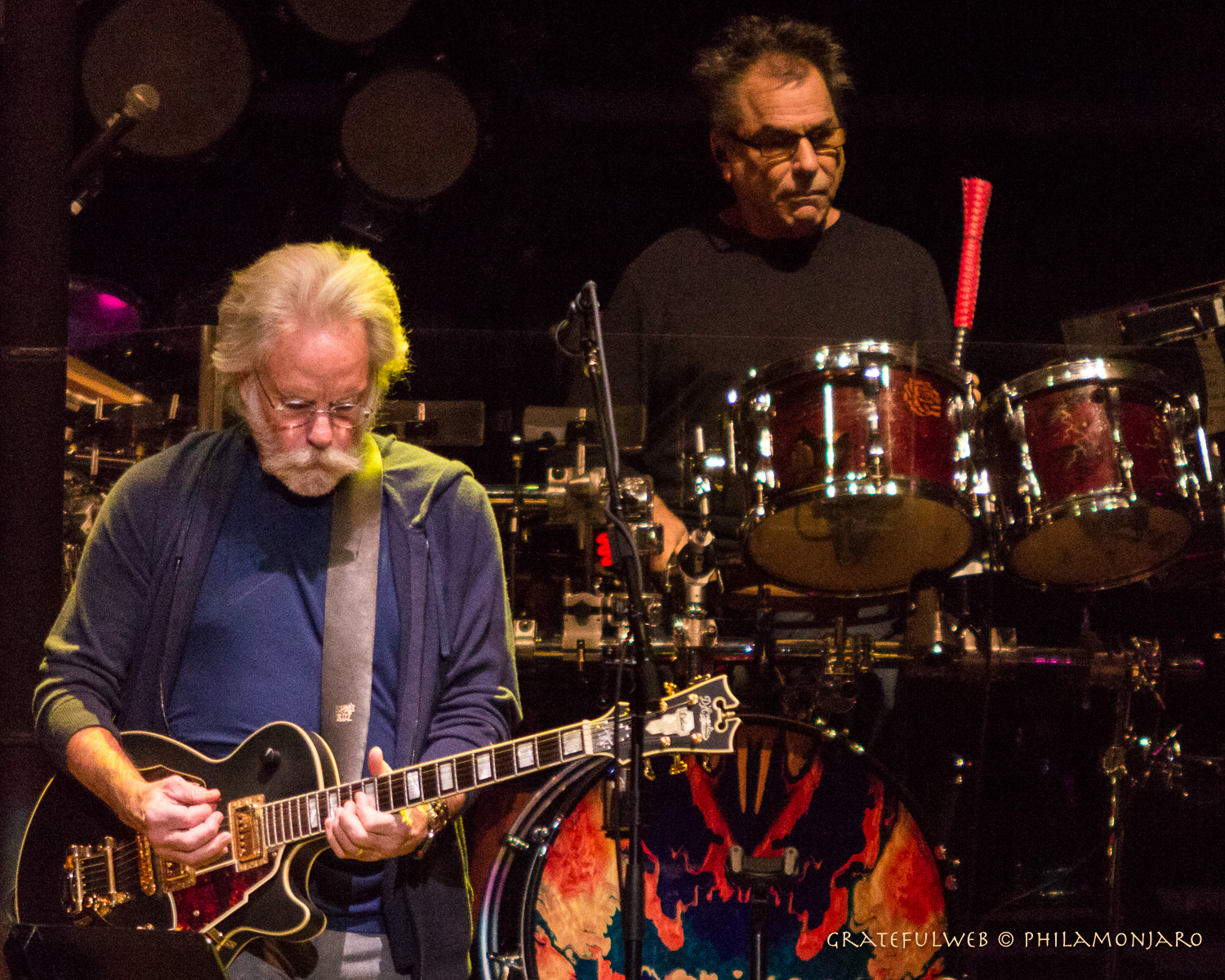 The sets were a mix of expected live songs peppered through out various concerts, added with a few tracks not played live. "Deep Elem Blues" and "Beat It On Down the Line" made there way into the sets and were well received. But it was the second set's closing number, Buddy Holly's "Not Fade Away" ending with the while audience clapping that second line rhythm and vamping the chorus that send chills down one spine. One cannot help but soak up the crowd's loving energy, and abandon for the music that lingers on way past the final curtain.
Set List:
Dancing in the Street
Jack Straw
Brown-Eyed Women
Ramble On Rose
Deep Elem Blues
Beat It On Down the Line
Sugaree
Set 2:
New Speedway Boogie
Dark Star
Scarlet Begonias
Fire on the Mountain
Drums
A Hard Rain's A-Gonna Fall
The Wheel
Not Fade Away
Encore:
Casey Jones