What a Night! As the crowd quickly filled Red Rocks Amphitheatre in anticipation of Greensky Bluegrass' debut as a headliner there was brief rain delay. In what was to be an evening of incredible music, the hometown Jamgrass heroes, Leftover Salmon took the stage, certain not to disappoint. It would be Andy Thorn's (banjo) and Alwyn Robinson's (drums) first appearance at Red Rocks as members of the band, and Eric Deutsch's (keyboard) first time playing as a member of the band. Deutsch was great and seems to be a perfect fit with the band.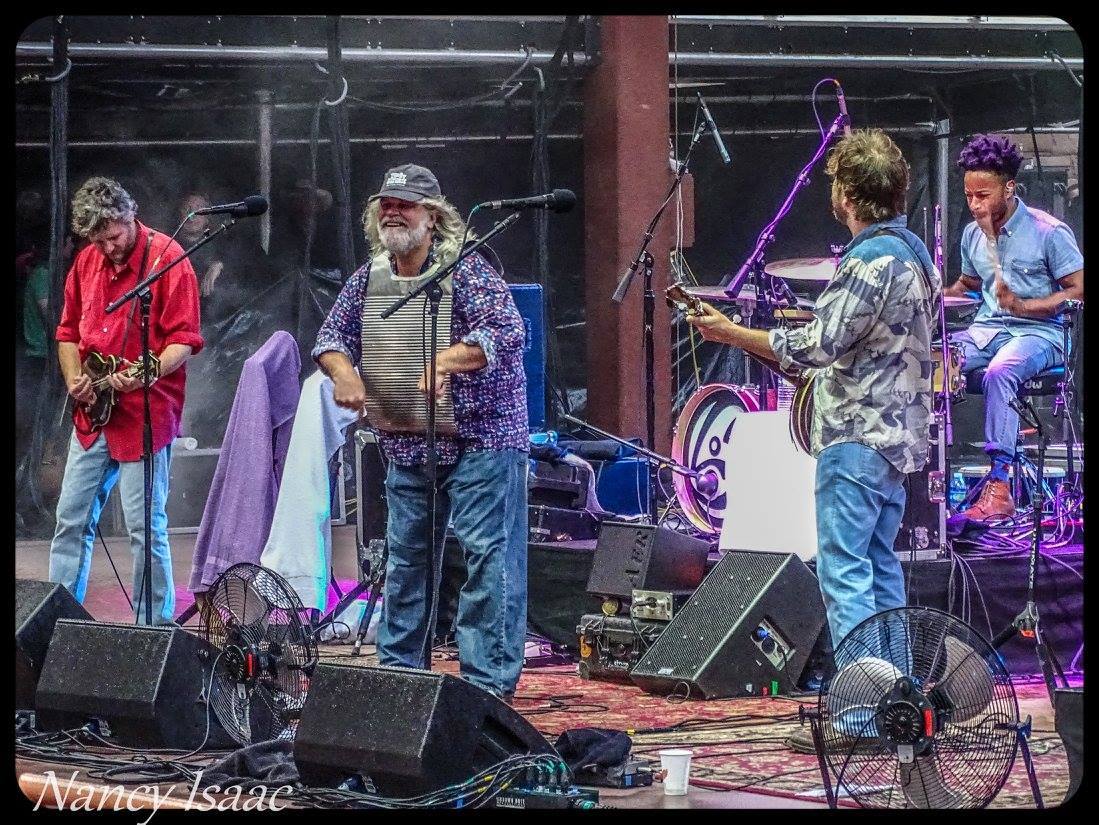 The always comedic and happy Vince Herman announced, "We're all strong here in Colorado, we can deal with a little rain". Leftover Salmon put on an energetic set as always (see set list below) with Anders Beck joining in on Breakin' Thru and High Country at the end of the set. Vince Herman invited his son Silas and Drew Emmitt's son Eli to join in on the set finale High Country and of course in good humor introduced them as "little salmon eggs".
Setlist (via Gerry Gladu)
One Set: Dance On Your Head, All Night Ride, Walking Shoes, Two Highways, Better Day, Bosco Stumble, Lovin' In My Baby's Eyes, The Wind Cries Mary, Bolin Creek, Breakin' Thru*, High Country**
* w/Anders Beck
** w/Anders Beck, Silas Herman and Eli Emmitt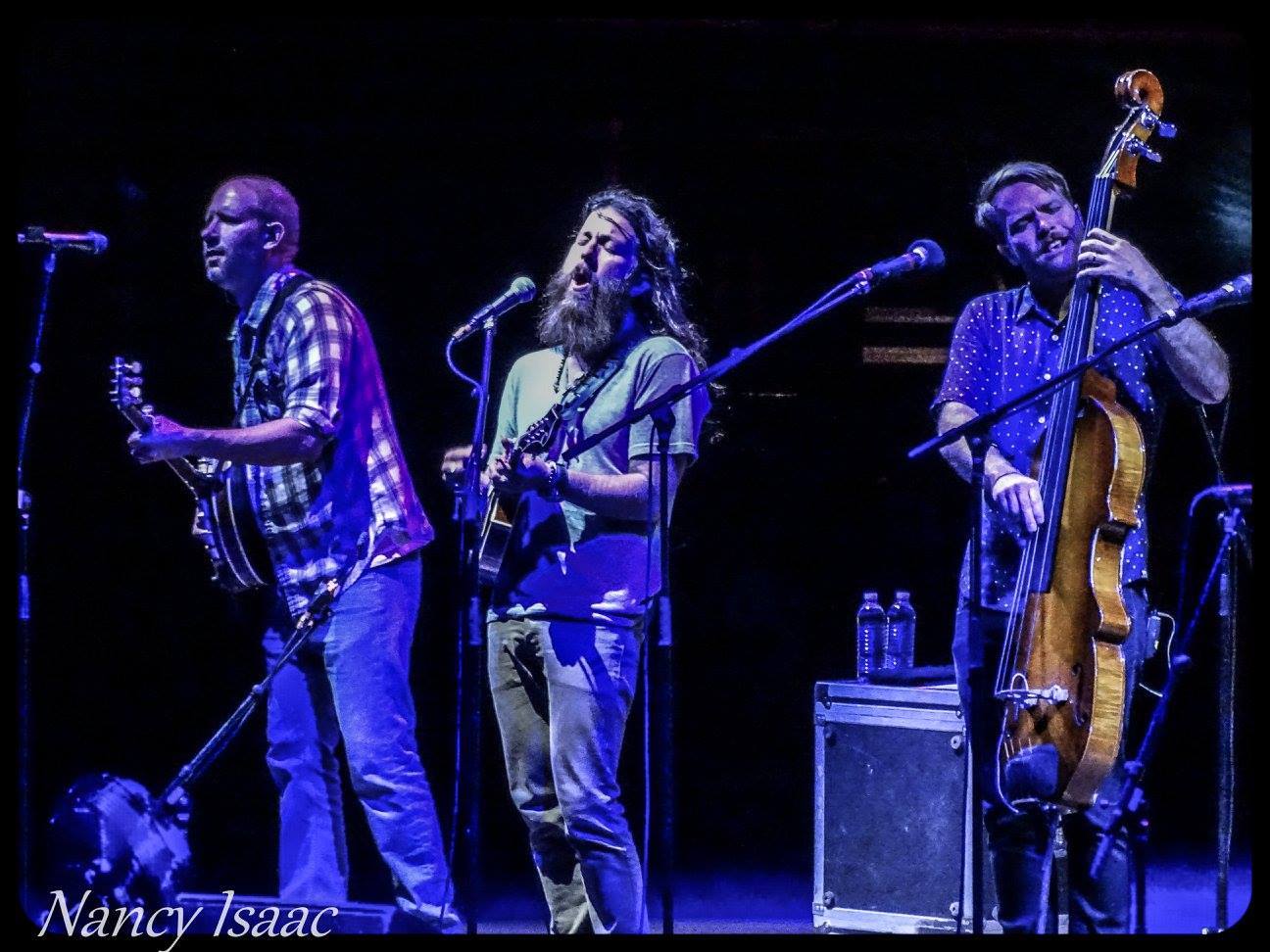 Next up, Greensky Bluegrass takes the stage to the roar of the crowd, opening up with an incredible rendition of Windshield. The next four songs played into each other with the energy of a band so thrilled to be playing to this Red Rocks crowd; ending with an unforgettable version of Pink Floyd's Time. Two songs later, Vince Herman and Drew Emmitt were invited to join the band for Woody Guthrie (see video below) and then, in what one could only be left to wonder what seemed to be the passing of the Jamgrass torch during Hit Parade of Love. The mutual respect between these two bands and the whole Jamgrass scene in general is unprecedented. What a community of musicians and fans alike!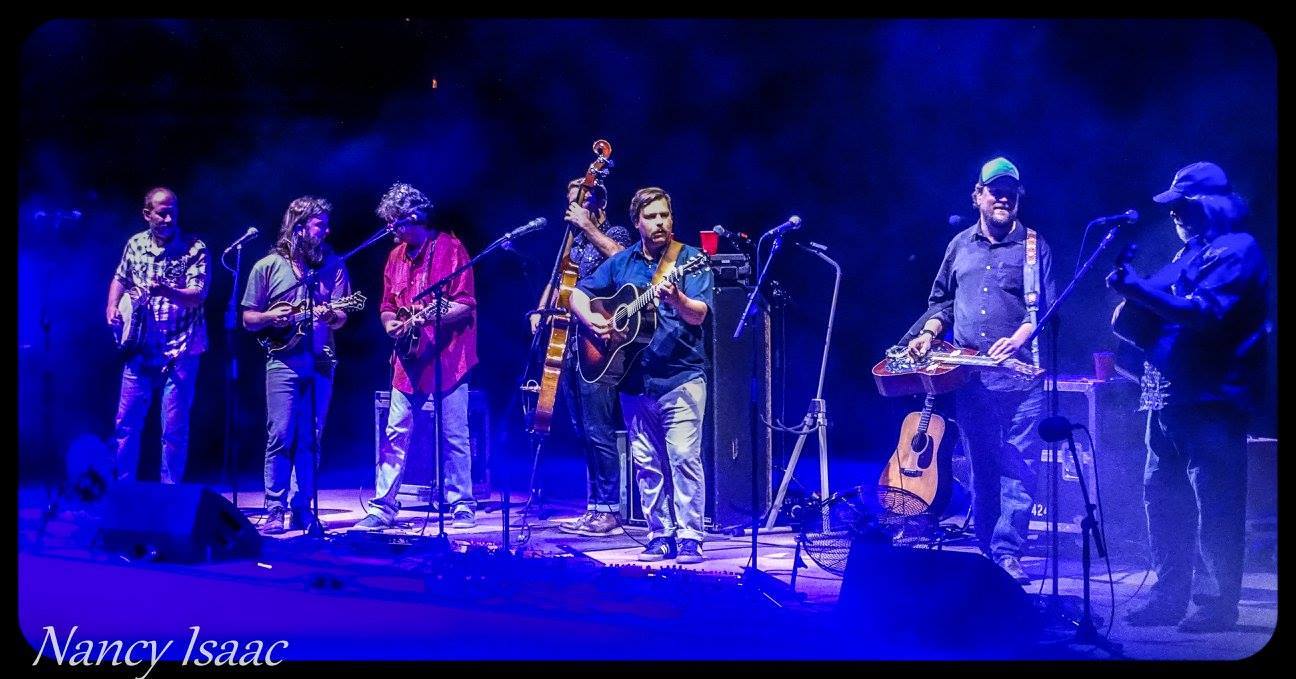 Set two began with Anders Beck addressing this sell-out crowd with deep gratitude on behalf of he and his band-mates, showing how obviously humble and more so appreciative this band is of their fans and the music community around them. The set went on with the energy of a freight train; and the crowd showed their appreciation of the musicians as well. At the end of the encore, Leap Year, the band not only lined up to bow to and once again express gratitude to the fans, they also turned around to have a photo of them taken from the stage with the still jam packed venue behind them. What a Show and an incredible display of showmanship by all the members of Leftover Salmon and Greensky Bluegrass! And let's not forget the very talented artist Scramble Campbell who was commissioned by a fan for his painting of Leftover Salmon and by the band for his painting of Greensky Bluegrass.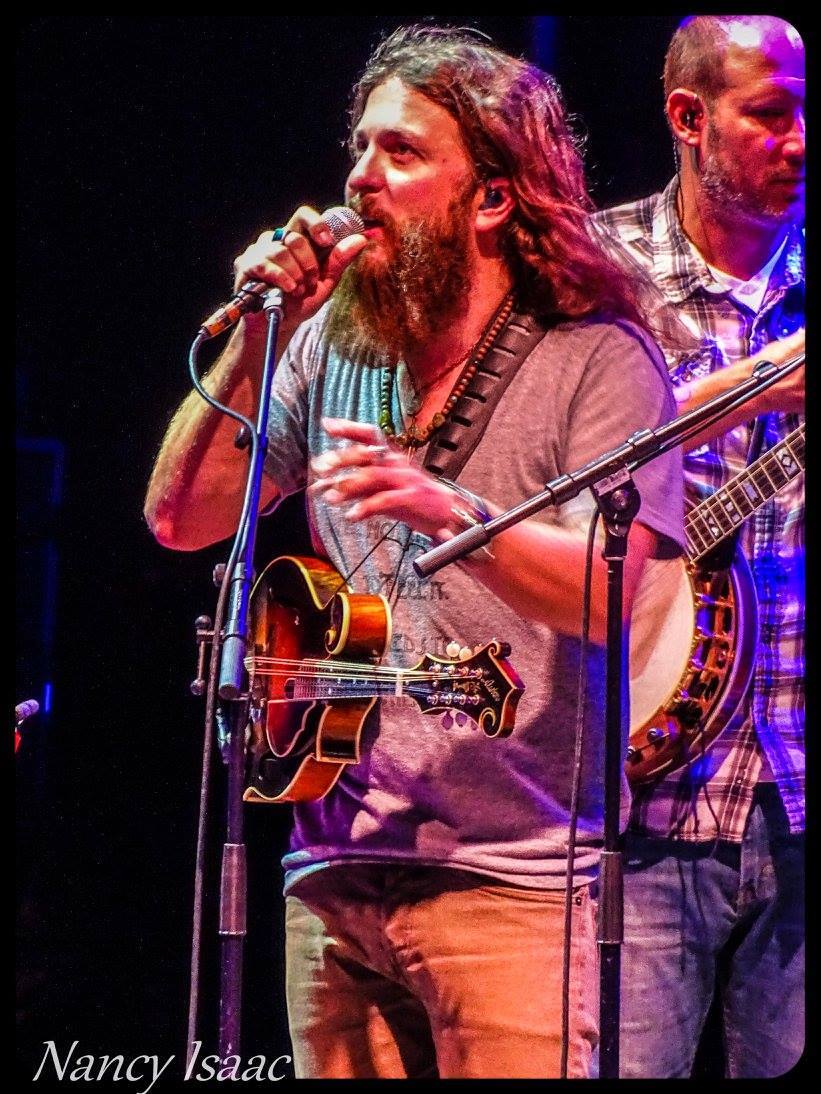 Check out more photos from the show.
Setlist (via Camp Greensky)
Set One: Windshield, Just to Lie (1) > The Four, Worried about the Weather > Time, Kerosene, Woody Guthrie (2), Hit Parade of Love (2), Past My Prime (3), Living Over
Set Two: Letter to Seymour > In Control, Can't Stop Now (4), Jaywalking, Burn Them > Light Up or Leave Me Alone, Old Barns (5), Fo Sho Uh Huh, Demons, 33443 (6) > Wings for Wheels, Broke Mountain Breakdown (7) > Forever Young > Broke Mountain Breakdown
Encore: Leap Year
(1) "Labor of Love" quotes
(2) With Vince Herman and Drew Emmitt
(3) First time played
(4) With Andy Thorn
(5) Upbeat version ala Hoxeyville 2015 electric set
(6) Unfinished
(7) "Bathtub Gin" teases