Heartless Bastards: Arrow | Review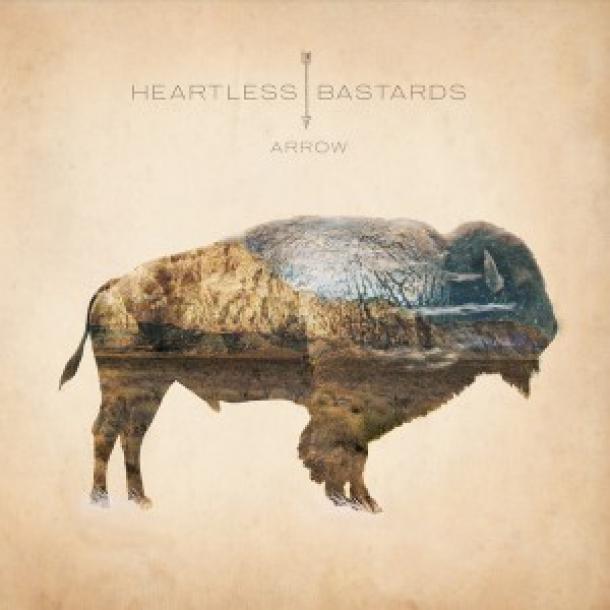 Erika Wennerstrom, lead vocalist and guitarist for the smashing rock band Heartless Bastards, spoke to Billboard Magazine this past November to promote the February release of the group's new album, Arrow. She said, "I feel like this is the strongest record I've ever done. I'm really, really happy with it." She made a damn good point. The record rocks, plain and simple.
A major progression from their last album, The Mountain, the band's Partisan Records debut bleeds classic rock and roll. It follows a lyrical theme of homecoming, a notion that begs the question, "has the band finally found their natural, pure sound?" I would answer this with a resounding "yes." Compared to, say, their second album, All This Time, Arrow displays the characteristics of a fully polished American rock group.
The opening track, "Marathon," begins with a mellow, clean guitar riff, trickling just under Wennerstrom's powerful voice. She sings, "sometimes you just need a little help on this long way home." The repetition of this lyric ushers in the rising action of the track, leading to a great crescendo that tapers off slowly, leaving us primed and stoked for the rest of the album.
What follows is a rock and roll tour-de-force. The distortion heavy, pounding guitar work in tracks like, "Got to Have Rock and Roll," coupled with the old school reverb on, "Only For You" is reminiscent of Electric Warrior era T-Rex; while Wennerstrom's psychedelic lyrical musings on "Simple Feeling" ("going through the window in the tower that casts shadows on the ancient sea that's over me, into the desert that I roam") harken back to an earlier musical period.
Continuing with the theme of the album, the song "Skin and Bone" tells of a bittersweet homecoming. Wennerstrom croons, "I want it to be like when I was young" over a powerful acoustic guitar line, similar to that of Neutral Milk Hotel's "King of Carrot Flowers pt.1," only with a shot of the blues. After the sentimentality of this mellow tune, the album drops into the relative title track, "The Arrow Killed the Beast." This song lacks the vitality of the rest of the record, causing the energy to drop off a bit, unfortunately.
The finish is as strong as ever, though, almost making us forget about the momentary lapse in greatness. "Down in the Canyon," the last track, is a badass, forceful slow tune with a lead guitar line nearly as heavy as an Electric Wizard song. The theme comes to a conclusion here, with the lyric, "I'll be home tomorrow," leaving us to wonder what will come next from this fantastic band as they move in to their new-found home in the heart of rock and roll.