The Infamous Stringdusters Announce New Live Album / Tour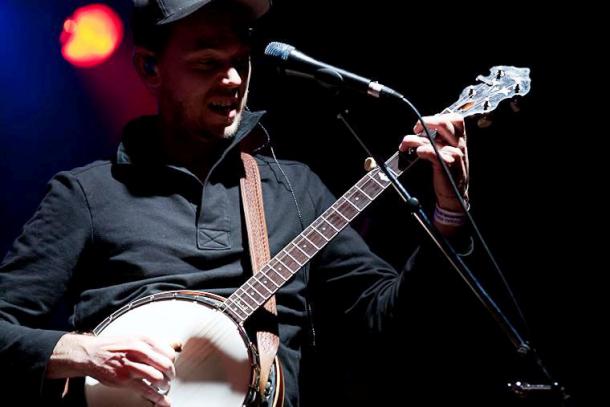 The Infamous Stringdusters are excited to announce the release of their latest album, We'll Do It Live, a collection of thirteen songs recorded live on tour earlier this year. It is the band's fourth album, and the first release on their own, fully independent record label High Country Recordings.
We'll Do It Live (yes, titled after the ridiculous Bill O'Reilly clip) features fan favorites honed from years of near-constant touring-captured here in concerts at New York's Bowery Ballroom, plus stops in Burlington, Vermont, Washington, DC, and their adopted hometown of Charlottesville, Virginia. The Stringdusters are taking improvised string band music to new places, combining musicianship, songwriting and experimental performance. The album features new versions of old songs, B-sides and brand new music, all with the unique energy of the band and its fans, together in some of the country's best venues.
As We'll Do It Live shows, a Stringdusters show is ecstatic, with contagious energy flowing between the band and crowd. This energy has taken the band on an amazing year, from the literal high point of bluegrass at the annual festival in Telluride, to San Francisco's urban music Mecca, The Outside Lands Festival (sharing the bill with artists like Arcade Fire and Deadmau5), to a sold out crowd at Red Rocks, and nearly 150 other packed theaters, clubs and festival fields all over the country. The Stringdusters are now one of the few bands in the bluegrass world playing rock clubs each night; fitting for a band that is pushing the boundaries of acoustic music.
The band is looking forward to having complete control over their music with their High Country Brand. "We play 'high country' music," says bass player Travis Book, "more than bluegrass, not quite country, always progressive and energetic. High Country is our genre, as much as it's our label." The High Country mindset was well on display this past weekend at the band's own music and outdoors festival, dubbed The Festy Experience. The three-day event brought a few thousand fans to the Blue Ridge Mountains of Virginia for music on three stages (including Brett Dennen, Railroad Earth, David Grisman Sextet, and more) but also for camping in the gorgeous rolling hills, Festy-themed mountain bike and trail run competitions, onsite microbrewery, and high-quality fare from local restaurants. The gorgeous, sunny days were capped with raucous sets from the Stringdusters each night.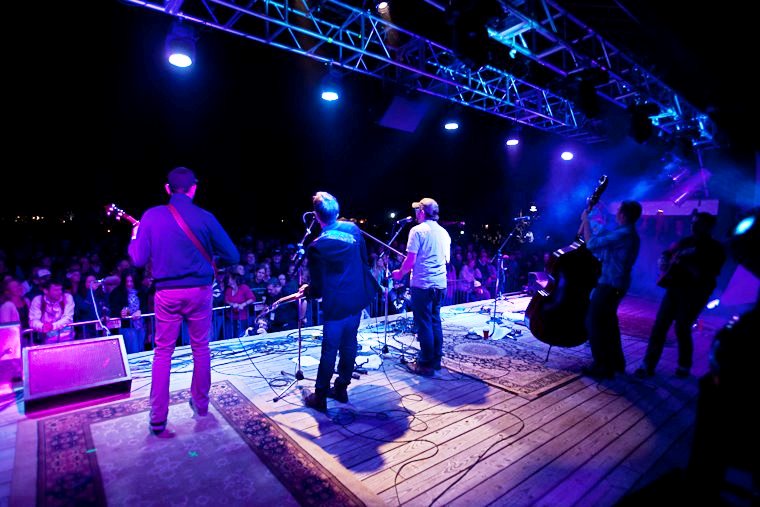 The Stringdusters now take this energy and freedom on a national tour for the next two months. They'll find themselves sharing bills with Zac Brown Band, Weezer, Yonder Mountain String Band, and many others.