Jerry ~ The Movie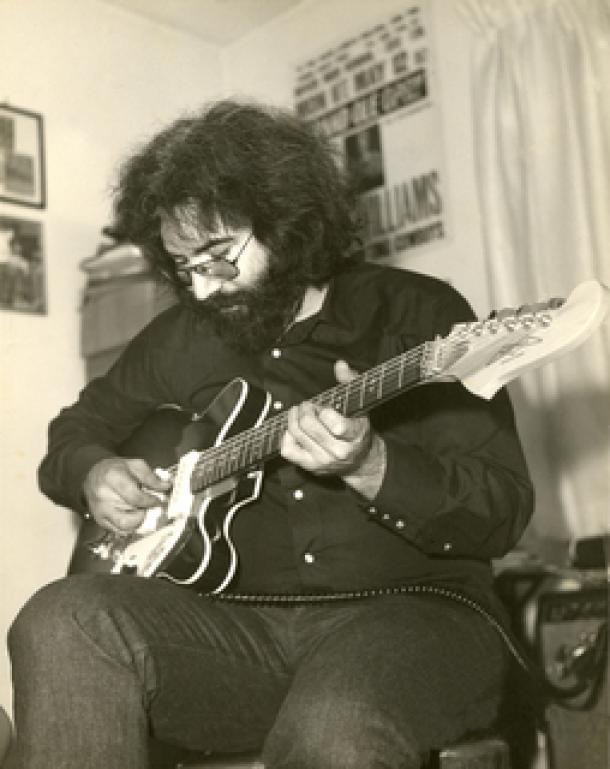 After a lengthy pursuit of the rights, renowned documentary filmmaker, Malcolm Leo and veteran personal manager John Hartmann have secured an agreement to produce a feature length documentary on music icon Jerry Garcia. Leo, whose previous works include films on Elvis Presley, Crosby, Stills & Nash and The Beach Boys will direct. Hartmann, the former manager of Peter, Paul & Mary, Crosby, Stills & Nash, The Eagles, America, Poco and others, will produce with Leo.
The movie will be built around a three hour conversation Mr. Leo conducted with Garcia in 1987. The historic interview was shot on negative film with studio quality sound and lighting.  The footage presents a compelling portrait of America's guitar hero at the height of his legendary charm, brilliance and success. The movie will blend an unprecedented amount of never before seen performances, documentary footage and rare home movies.
Leo/Hartmann Productions provided a short film clip to the San Francisco Giants for Jerry Garcia Day last summer. Forty two thousand fans were enchanted to see Jerry speaking to them about San Francisco, the city he loved. The producers were given full access to film Annabelle Garcia, Jerry's eldest daughter, throwing out the first pitch. The Giants went on to win the World Series.
Members of Grateful Dead legacy band, Furthur, sang the national anthem and a Guinness World Record was set as thousands of fans played "Take Me Out To The Ball Game" on kazoos. The entire celebration was caught on film by co-producer Justin Kreutzmann and will be included in the movie.
Leo and Hartmann are currently in discussions with representatives of various financial and distribution entities regarding the funding and exploitation of this historically significant motion picture. Jeff Silbermann of Century City law firm King, Holmes, Paterno & Berliner is handling the legalities. The completed film will be ready for release in the spring of 2012.