Jonathan Coulton Announces US Headlining Tour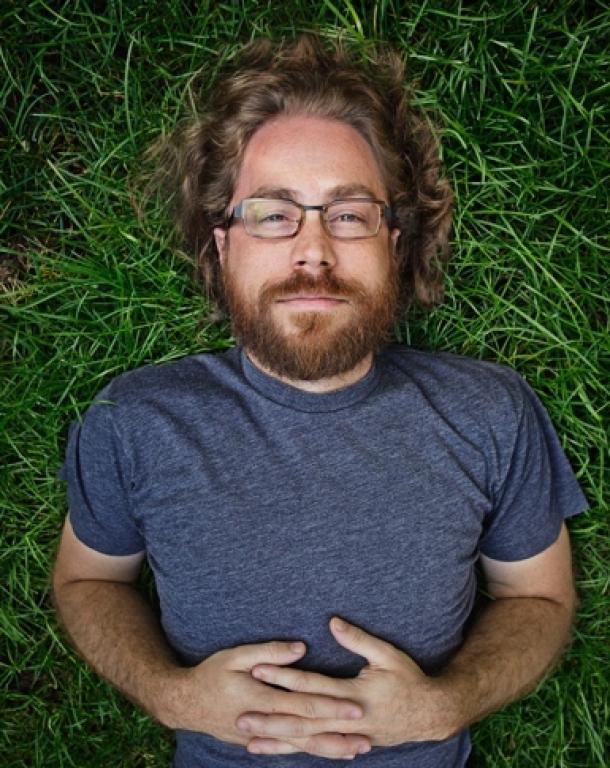 Geek rocker and Internet phenomenon Jonathan Coulton has developed a cult following, first turning heads with his unconventional themes and inventive approach to distributing music. With a long list of accomplishments that includes having an award-winning song featured in the video game "Portal" and his album Artificial Heart reaching #1 on the Billboard Heatseeker Chart last year, Jonathan's influence has been vast and notable. Having already hit the road for multiple tours with They Might Be Giants, Jonathan will be heading out on a North American headlining tour beginning in June. For a taste of what you'll hear on the road, listen to "Nemeses," the first single from Artificial Heart, HERE.
Jonathan's upcoming tour follows his recent performance at PAX East, an annual conference established by Penny Arcade to celebrate the world of gaming. Jonathan performed at the 2012 event alongside comedic musical duo Paul and Storm and "nerdcore" rapper MC Frontalot. FUSE TV caught up with Jonathan at PAX East to discuss how he landed his track "Still Alive" in the popular video game Portal and how he got his start as a musician with 2006's "Thing A Week" project. For a peak into the mind of Jonathan Coulton, check out FUSE TV's interview HERE.
 
Jonathan has also been busy with NPR's new quiz show, "Ask Me Another," which debuted May 4th on select NPR member stations. The show combines trivia, puzzles, and music, and was taped in front of live audiences in Brooklyn throughout 2012. Jonathan hosts some of the games, provides musical clues, and offers wise cracks as needed. Tune in to "Ask Me Another" on your local station and be sure to catch Jonathan Coulton live when he comes to your city!
Catch Jonathan Coulton On Tour This Summer!
6/1: Boston, MA @ The Paradise
6/2: New York, NY @ Gramercy Theatre
6/5: Rochester, NY @ German House Theater
6/6: Toronto, ON @ The Mod Club
6/8: Alexandria, VA @ The Birchmere
6/9: Philadelphia, PA @ World Cafe Live
6/15: Ann Arbor, MI @ The Ark
6/16: Chicago, IL @ Double Door
6/18: Minneapolis, MN @ Guthrie Theater
6/20: San Francisco, CA @ Great American Music Hall
6/21: Portland, OR @ The Aladdin Theater
6/22: Seattle, WA @ Showbox at the Market
6/23: Vancouver, BC @ Venue