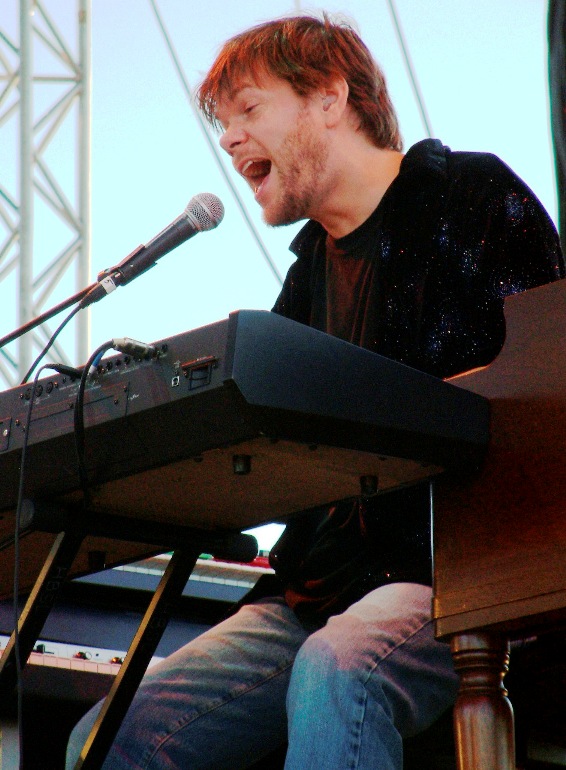 In anticipation of The String Cheese Incident's first full tour in more than four years, keyboardist Kyle Hollingsworth will gear up in Colorado with two shows on the Front Range with Kyle Hollingsworth Band, featuring very special guest and SCI bandmate Michael Kang. Minneapolis' Roster McCabe will join the festivities to open both nights. Both shows will feature one-time-only collaboration brews from Kyle and select local breweries on-tap.

The weekend will also mark the kick-off of Hollingworth's Hop On Tour interactive fan experience. Throughout SCI's tour, Hollingsworth will connect with fans via his Facebook page and blog to provide a behind the scenes look into life on the road as well as the craft beers and brewing that come into picture along the way. To top it off, fans will have the opportunity to win an invite to exclusive meet & greets and tastings with Hollingsworth and others through various contests at select SCI shows. Stay tuned to Hollingsworth's Facebook page for regular Hop On Tour updates.
Pre-sale for Kyle Hollingsworth Band shows begins at 10am MT on Wednesday, September 28th at www.kylehollingsworth.com and general on sale at all venue outlets begins at 10am MT on Thursday, September 29th.
-
Kyle Hollingsworth Band feat. Michael Kang
November 18 Hodi's Halfnote Fort Collins, CO
November 19 Cervantes' Masterpiece Ballroom Denver, CO
-
About Kyle Hollingsworth:
Thirty years ago, Kyle Hollingsworth set out on a career in music. Since then, with a wealth of desire and incredible ability, Hollingsworth has established himself as a formidable and versatile music talent. Today, as a member of acclaimed jam masters The String Cheese Incident, Hollingsworth is revered by both peers and fans for his ability to write and perform in a mosaic of styles, from rock to classical, ragtime to bebop. Playing in SCI has allowed him unrestricted access to the world of music, and has bestowed on him the kind of fearlessness a composer needs to flirt with such disparate genres. Those who've seen SCI know the band can move from funk to bluegrass on a chord change. "In the jam world, where there are no set ways of doing things, we're not afraid to move in and out of genres," he says, "and because of that I've learned to be creative, not only on stage but in the studio. I can get on board with something pretty quickly. You have to."

Hollingsworth's 2009 release, titled Then There's Now, finds the musician coming in to his own. With solid song material and a slamming new band, Kyle is making his mark in the new, always-evolving music scene. Then There's Now delivers a blend of vocal and instrumental tunes and seamlessly displays his growth as a musician and as a songwriter.