Kyle Hollingsworth Hosts Kyle's Brew Fest Chicago, Dec 10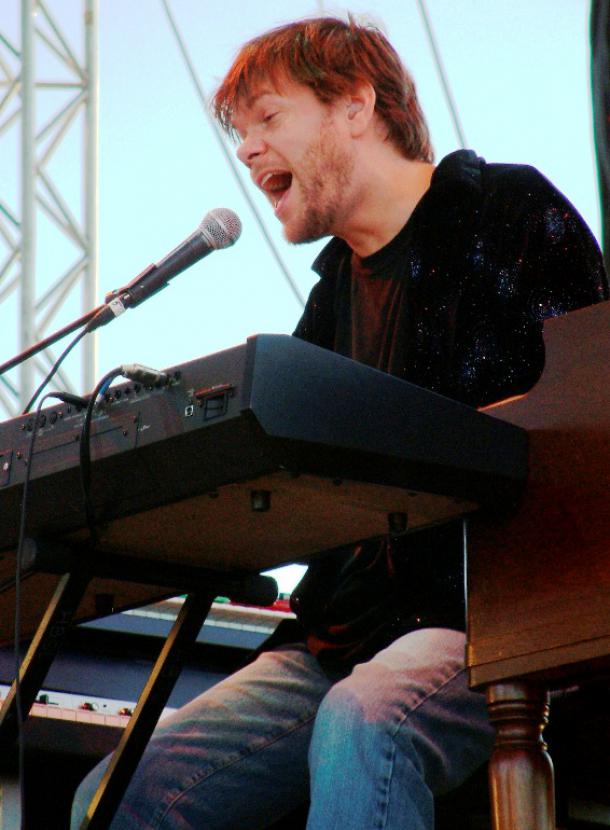 Following two summers of sold-out Kyle's Brew Fests, Kyle Hollingsworth, keyboardist of The String Cheese Incident, will team up with The Chicago Bluegrass & Blues Festival to bring his charity beer festival on the road, to Chicago, on Saturday, December 10th, before the final Aragon Ballroom performance of The String Cheese Incident's first full tour in over four years. Benefiting Conscious Alliance, Kyle's Brew Fest CHICAGO will take place at The Bottom Lounge (Volcano Room - upstairs) on Chicago's Near West Side. Hollingsworth will join Chicago's Family Groove Company for a very special performance at the festival. This event will also mark the finale of Hollingsworth's Hop On Tour interactive fan experience, which includes a behind-the-scenes look into life on the road, the craft beers & brewing that come into picture along the way, and exclusive meet & greet and tasting contests throughout SCI's Roots Run Deep Tour. An extremely limited quantity of tickets goes on sale Tuesday, November 22nd, at 10am CST.
$25 ticket includes:
-Exclusive performance by Family Groove Company featuring Kyle Hollingsworth
-Limited edition Kyle's Brew Fest CHICAGO commemorative pint glass
-12+ craft breweries
-Unlimited tasting
-Bus from Bottom Lounge to Aragon
-An opportunity to bid at the Silent Auction (which features rock memorabilia from the scene's favorite artists, among other items)
(food available for purchase)
Tickets go on sale at Tuesday, November 22 at 10am CST at www.kylehollingsworth.com.
Details are as follows:
Saturday, December 10 from 1-5pm
Bottom Lounge (Volcano Room - upstairs)
1375 West Lake Street Chicago, IL 60607
Tickets $25.00 – All proceeds benefit Conscious Alliance
Ages 21+ Welcome
For more information, please visit www.kylehollingsworth.com