'Life Goes On' by Musicians Against Childhood Cancer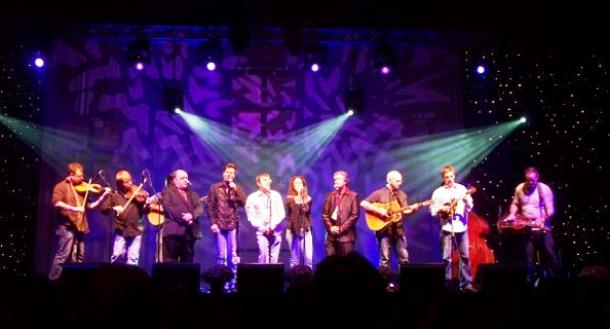 Rural Rhythm Records is proud to announce the new single, "Life Goes On" by the Musicians Against Childhood Cancer®.  The title track surely speaks to the heart and soul and gives us a glimpse of the all-star power contained on this exciting new 2 CD Set releasing March 27, 2012.  This beautiful song was written by Dale Pyatt and Steve Thomas and includes lead vocals by Jerry Salley, Carl Jackson, Rickey Wasson, Larry Cordle, and Ronnie Bowman.  It was recently released on the label's Fresh Cuts & Key tracks radio compilation CD and is now available at AirplayDirect.com.
"Life Goes On" also includes the talents of: Ron Stewart (Fiddle); Jim VanCleve (Fiddle); Alan Bibey (Mandolin); Clay Hess (Guitar);  Randy Kohrs (Harmony vocal, Dobro); Jay Weaver (Bass); and Garnet Bowman, Ashley Kohrs, D.A. Adkins, Len Butler, Gary Payne, and Dale "Chicken Grease" Pyatt (Harmony Vocals).
The LIFE GOES ON album was recorded live during the annual MACC festivals from 2006 - 2011 with the exception of the new single "Life Goes On" that was recorded at Randy Kohrs' Slack Key Studio in Nashville, TN.
Proceeds from the festival benefit St. Jude Children's Research Hospital in Memphis, Tennessee.  Performers at the festival generously donate their time and talent to this cause.  MACC was founded by Darrel & Phyllis Adkins in honor of their daughter, Mandy who lost her battle with cancer on November 25, 2000.  LIFE GOES ON is the next chapter for this important music project and once again the Bluegrass music community has stepped up and supported the project with open arms and a big heart.
For more information on Musicians Against Childhood Cancer, please visit their website at BluegrassClassic.com