MagnoliaFest to feature Willie Nelson, Kris Kristofferson, Stephen Marley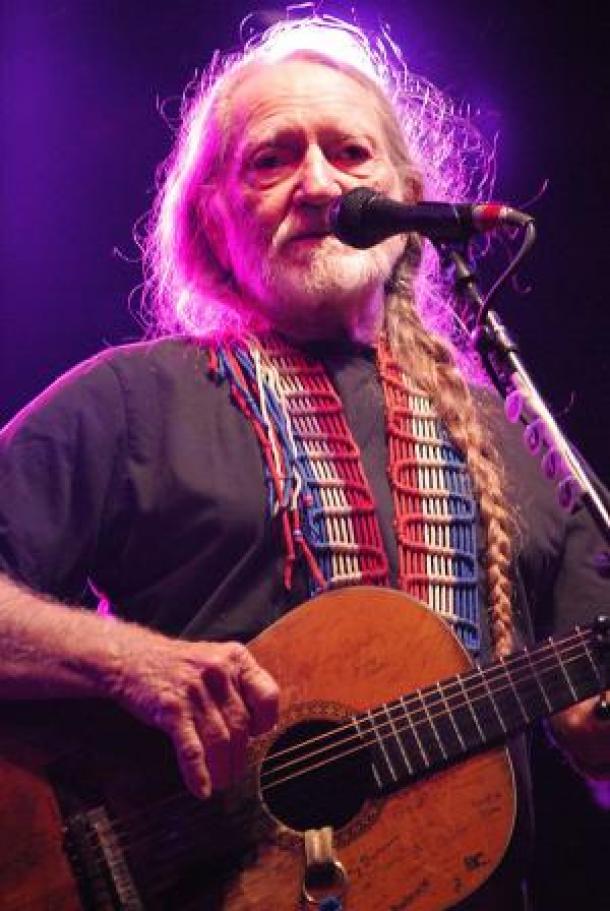 Music fans, fall festival time is coming to The Spirit of the Suwannee Music Park (SOSMP) at Live Oak, Fla! Festival season this year opens with Magnolia Fest featuring Willie Nelson, Kris Kristofferson, John Prine, Stephen Marley, Jim Lauderdale, Mavis Staples, The Duhks, Keller Williams with the Travelin' McCourys, Grandpa's Cough Medicine, Canary In The Coalmine, Big Cosmo, Tropic of Cancer, Tornado Rider, The Stacks, Steve Pruett's Back From The Brink, Sloppy Joe, Seth Walker, Sentropolis, Rev. Peyton's Old Time Gospel Hour, Railroad Earth, Quartermoon, Nikki Talley, KLOB, Stephen Kellogg, John Stickley Trio, Jason Lamar, Jackson Vegas, Honey Island Swamp Band, Heavy Pets, Habanero Honeys, Grayson Capps, Flagship Romance, Drive-By Truckers, Donna The Buffalo, Dawes, Corbitt Brothers, Col. Bruce Hampton, Billy Iuso and Restless Natives, Beebs and Her Moneymakers and Alien Carnival!
Magnolia Fest is set for Oct. 17-20 at the SOSMP, one of America's most beautiful outdoor venues with thousands expected to attend! Make plans now to attend, purchase your tickets and get your reservations for RV/camper parking, primitive camping or cabin rental. Hurry!
TICKETS FOR ALL 4 DAYS
ADVANCE Thru Sept.1 $155; GATE - $190.
VIP TICKETS $300-
Includes 4-day festival ticket with primitive camping, VIP laminate. VIP viewing tent, dinner Thur., Fri., Sat. and Sun., festival poster and T-shirt. All VIP ticket holders will automatically be entered into a drawing for a pair of All Access Passes (5 pair to be given away).
SINGLE DAY TICKETS -
One day only/no camping/available at gate only. All fees included (service fees and sales tax); Thursday - $50; Friday - $70 Saturday - $70 and Sunday - $50; Children 12 and under free.
STUDENT/MILITARY -
Includes primitive camping and all fees (service fees and sales tax). Student or Military ID required. Thru Oct.15- $150; Gate - $190. All ticket sales final. Rain or shine, no refunds.
The SOSMP features more than 800 acres of beautiful North Florida scenery on the banks of the famous Suwannee River. While visiting the SOSMP, you may canoe, hike, bicycle, bird watch, rent a golf cart, see the millions of bats come out of the world's largest bat house each evening, shop in the Crafts Village, buy all your camping supplies at the Store of the Village, listen to bluegrass music underneath moss-filled oaks on Saturday afternoon from 5 - 7 p.m. as "Dr." Don Miller and his sidekick Charles streams and sends bluegrass music out from the SOSMP's radio studio over the airwaves on WQHL, swim in the beautiful pool, rent an awesome cabin, park your motor home or camper or primitive camp. There's more to do than you can imagine, and once you've attended just one festival or spent one night, you'll want to return again and again. Come on over, we'll be waiting for you! Oh, and don't forget to inquire about renting the fabulous tree house overlooking the Jam field!
For RV, camper and beautiful cabin or primitive camping space rentals or for more info on the SOSMP, please go to www.musicliveshere.com, email spirit@musicliveshere.com or call the Spirit of the Suwannee Music Park (SOSMP) at 386-364-1683.
The Spirit of the Suwannee Music Park is located at 3076 95th Drive, Live Oak, Fla, 32060, 4.5 miles south of Interstate 75 and 4.5 miles north of Interstate 10 off US 129. Keep an eye out for the SOSMP sign and white painted board fence!