Few jazz guitarists have led a career of both diversity and longevity as Mike Stern. Though he earned his professional chops as part of the mid 1970s lineup of Blood, Sweat, and Tears, he really came to shine alongside some of the true jazz giants such as Miles Davis, Billy Cobham, and Jaco Pastorius. His ease in blending a range of styles through powerfully chorused interactive pedal effects has gained him worldwide recognition. For decades his playing as a featured guitarist and most importantly bandleader continues to sell out nightclubs and concert halls across the states and beyond. His eclectic playing generally brings equally strong session giants to gig alongside him as Mike Stern Band. Last weeks anticipated two-night stint at Yoshi's Jazz Club in Oakland was a fusion fan's jazz fantasy. Mike Stern's cast of virtuosic old friends included Dennis Chambers (drums), Tom Kennedy (bass), and Randy Brecker (trumpet).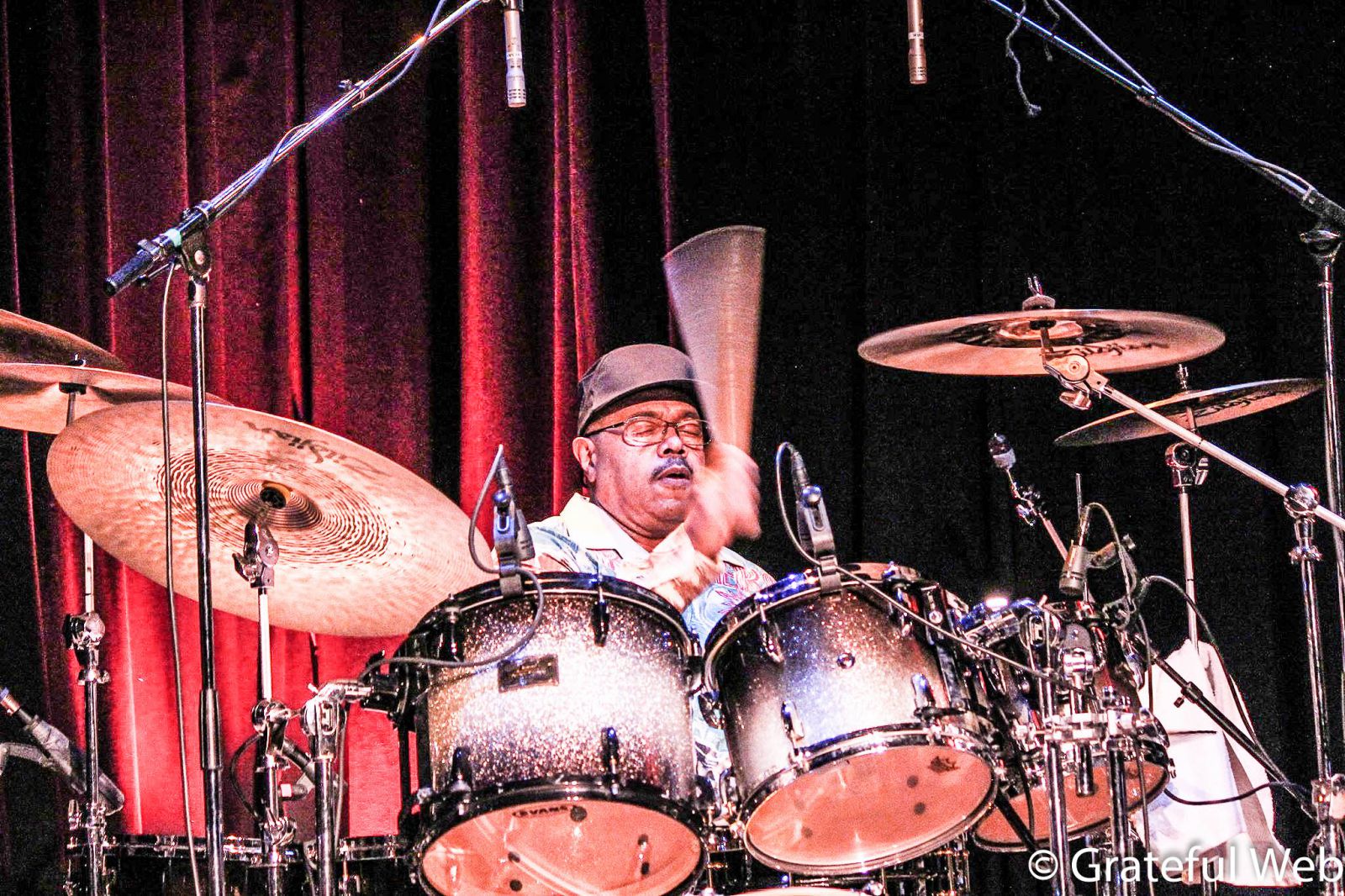 Yoshi's Oakland houses more off-tour session gigs as they do bands on the road. Bay area locals are treated to some pretty damned good sushi in the restaurant or adjacent venue space. It's always a pleasure to attend a show at Yoshi's to see one of the jazz greats and then have an opportunity to meet-and-greet after each show. Yoshi's is certainly one of the most fan/artist interactive venues in the Bay Area and last Wednesday nights 8PM slot featured the first of three gigs from Mike Stern Band. The comfortably full venue allotted the need for strangers to share tables and mingle about their favorite fusion recordings and details about the awesomeness soon to ensue. Mike Stern Band took the stage modestly, no grand introduction necessary. The bulk of the evening's material dove heaviest into original material from the 2000s. With a total of six tunes throughout the nearly two hour long single jazz set the quartet took the crowd through a sonic journey of different soundscapes and themes, outlining the talented players instead of simply featuring solo moments.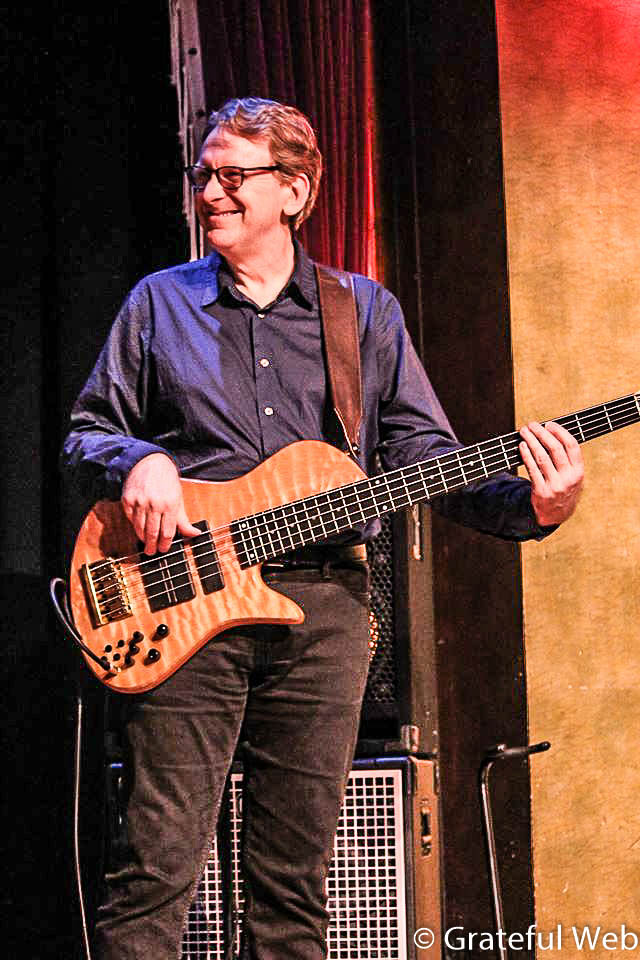 Stern's style is both delicately colloquial and unrelentingly thrashy. Hearing his original compositions such as "Out of the Blue" from his 2012 release All Over The Place displayed all of the band's supremacy right off. Dennis Chambers who memorably recorded with John Scofield's finest 1980s fusion band absolutely dominated. His powers have only developed and clearly his long-time musical relationship with Stern comes brings copasetic musical ease in such intensely structured music. Randy Brecker, one of the most seasoned brass session men of the last forty years, brought his exhilarating style full-fledged, despite some momentary microphone technical difficulties during the first number. Perhaps most impressive of all was bassist Tom Kennedy who bass playing was tastefully subdued when serving as backbone to the other three. When let loose his dexterity and fire absolutely blew the crowd away. Especially on "Avenue B" where both Kennedy and Chambers had moments of isolated rhythmic lunacy, the geniuses alongside Stern brought such a larger element to the performance.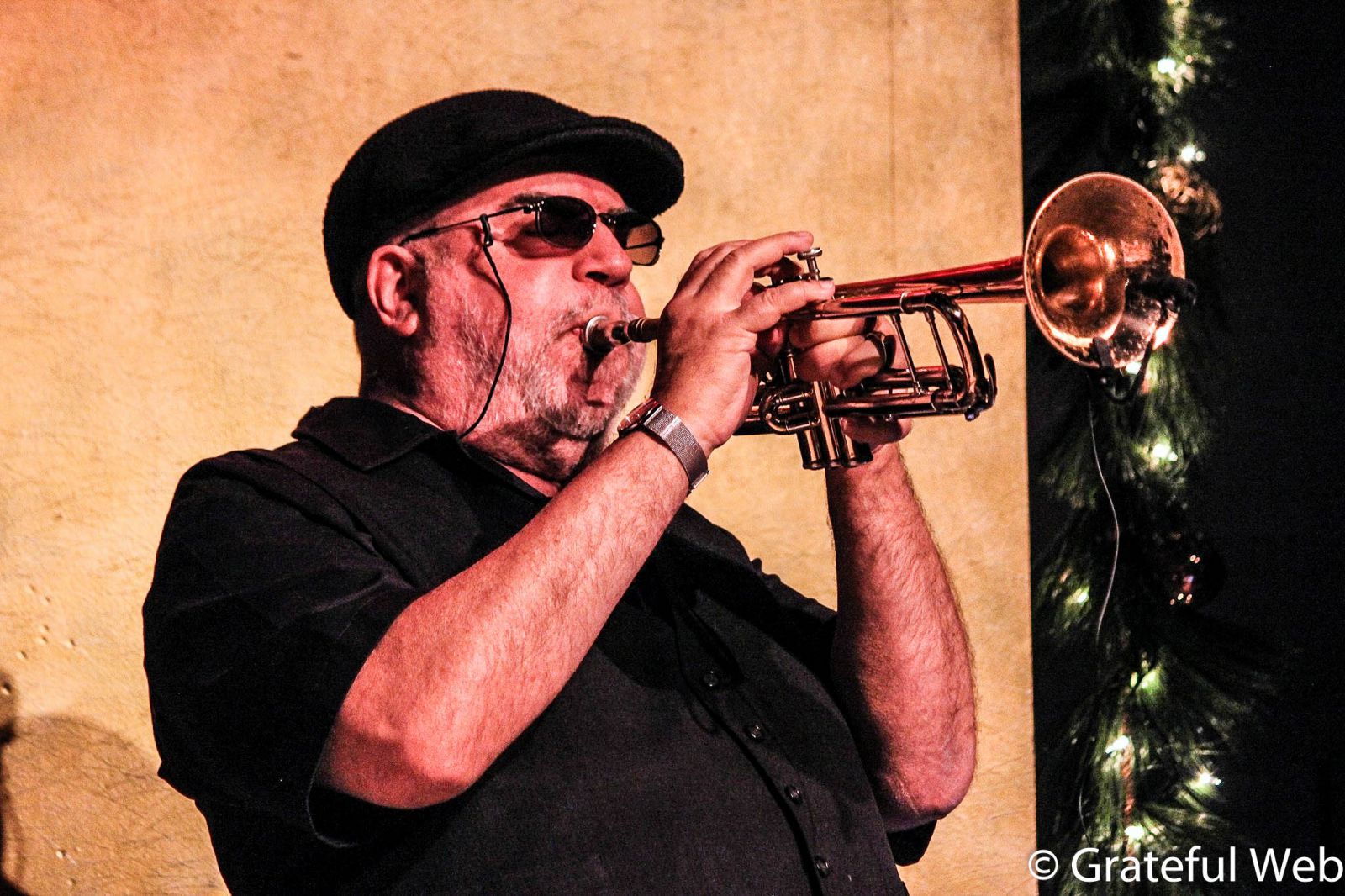 All said and done the New York based Mike Stern played one of the finest jazz stints in the Bay Area this year. His endearingly gracious conduct makes him an ace in the world of entertainers and a diamond as a virtuoso. While Stern has called it for 2015 performances check out his calendar for an impressive array of mainly East Coast and European gigs scheduled through the winter and spring of 2016.