New Sound Underground Colorado Tour 2013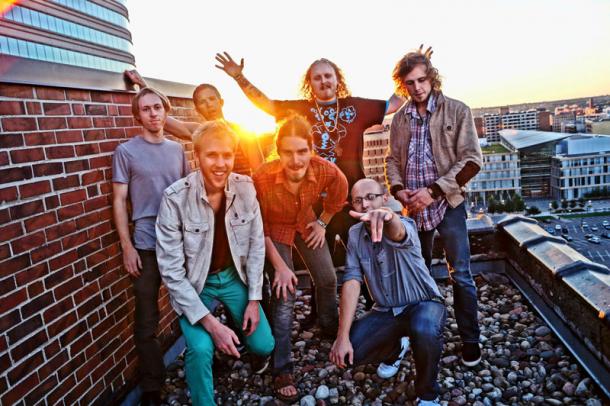 New Sound Underground rolls into Colorado for the first time ever!  With three and half years, two full length albums, two well received weekly residencies under their belt, they've decided to bring their sound to regions beyond the Midwest.  Check below for a more in-depth description of NSU as well as dates for COLORADO TOUR 2013.
About New Sound Underground:
New Sound Underground is a genre-defying, Minneapolis-based ensemble who has built a reputation around their energetic & riveting live performances, and is quickly becoming one of the most respected names among musicians & audiences alike. While their influences include such instrumental music heavyweights as Soulive, The RH Factor, and Snarky Puppy, their music is a well-developed fusion of varied inspirations - classic funk, infectious R&B grooves, intelligent composition, virtuosic improvisation, rich harmonies and captivating melodies. It's this ultimately soulful, yet inventive balance which makes their music so compelling for audiences of the most careful listeners or carefree revelers.
Colorado Tour 2013:
Friday, March 15 – The Hideout, Omaha, NE
Saturday, March 16 – Carl's Tavern, Steamboat Springs, CO
Sunday, March 17 – Buffalo Rose, Golden, CO (St. Patick's Day Bash)
Monday, March 18 – Sancho's Broken Arrow, Denver, CO
Tuesday, March 19 – Quixote's True Blue, Denver, CO
Thursday, March 21 – Illegal Pete's on Pearl, Boulder, CO (Magic Beans Preparty)
Friday, March 22 – The Eldo, Crested Butte, CO
Saturday, March 23 – Barkley Ballroom, Frisco, CO