Oberhofer | Notalgia | New Music Review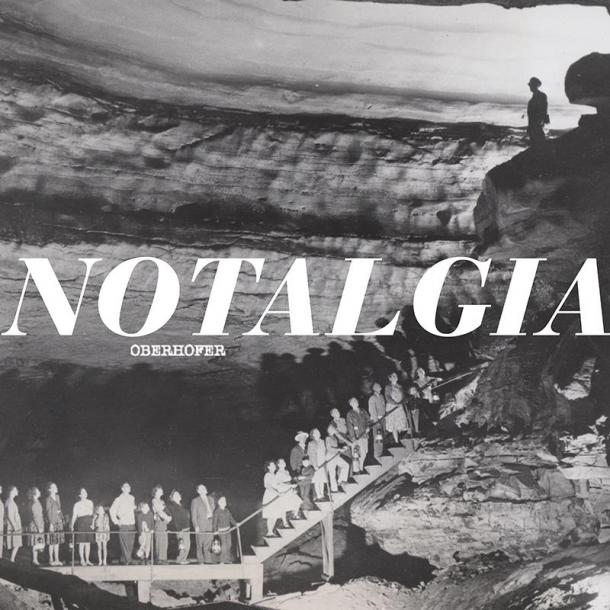 I found this album pleasant to listen to and enjoyed the talent expressed within it. Oberhofer is named after Brad Oberhofer, the front man and founder whom is originally from Tacoma, Washington. Brad moved from Washington to New York City to attend New York University to study music composition. The band Obehofer formed in 2008 to perform Brad's compositions. Brad writes and records his own music and had formed a band to perform with. The current band members, other than Brad Oberhofer, include: Matt Scheiner on guitar and glockenspiel, Pete Sustaric on drums, Dylan Treleven on bass, and Ben Roth on guitar.
Oberhofer has been releasing singles since 2010 and had released his first album 'Stereogum' in 2011. The second album release 'Time Capsules II' in 2012 was released worldwide with acclaim and has recorded on such labels as: 'Inflated,' 'White Iris Records,' and 'Glassnote Records.' During these times, Oberhofer has toured with such bands as: Sleigh Bells, Neon Indian, and The Morning Benders. Within its career, this band has played music at many clubs, bars, and festivals around the world including 'The Late Night Show' with David Letterman, Coachella Valley Music and Arts Festival, Lollapalooza, and Austin City Limits Music Festival. All performances have been to advocate different musical releases.
The guitar styles seem to be influenced by some surf rock, pop-punk, punk, and rock and maintains the same style through the whole album; but with occasional divergence. The drums and percussion seem to stay true to the same rock and punk styled influences throughout the whole album. The bass is nice and heavy and moves the music to a different direction than one would expect. The glockenspiel is not heard as much as one would hope or expect to hear it, but is played with talent. The vocals are pop-like with a digital sound, and grow on the listener more and more. On one of the tracks, the vocals are even almost yodeling (but not really) and demonstrate the vocal ranges capable of the singer.
This is a decent band altogether, and can demonstrate musical influence ranging from bands such as; The Talking Heads to Bright Eyes to The Pixies. The lyrics are the best part of the music, in my opinion, they capture soul and tell wonderful stories.