Nursing a cold and wanting to escape a chilly summer night in San Francisco, I ducked into Café du Nord to hear some music from the roots of America. Pokey LaFarge and the South City Three played an invigorating set in the cozy basement venue. A former speakeasy, Café du Nord is the perfect venue to see a band that calls back to early 20th century music. The dim lighting, aged wood walls, and humble bar made me feel like I was in Prohibition-age America, in a secret venue for people to indulge in hedonistic activities. The music only heightened the illusion of a time warp.I stumbled into a tour of the building led by co-owner Kerry LaBelle, a veteran of the San Francisco live music scene. She pointed out some hidden doors on the walls where Prohibition dodgers would sneak behind when the cops came. The doors led to tunnels underneath the street, big enough to hold a large group of people. This was the 21st century though; the booze was on sale, and spirits were high.The first group, the Two Man Gentlemen Band, was exactly as advertised: two men, who were quite the gentlemen. Made up of one guitarist and one bassist, they played fast-paced ditties about surprisingly racy material, such as imbibing tons of drugs at a party and the girth of former President William Howard Taft. Most of their songs were performed at breakneck speeds, both band members with huge grins on their faces. Their music is minimalistic, but it's surprising how big of a sound you can get from just a double bass and a guitar. Each player soloed for a little, showing their expertise at their respective instruments.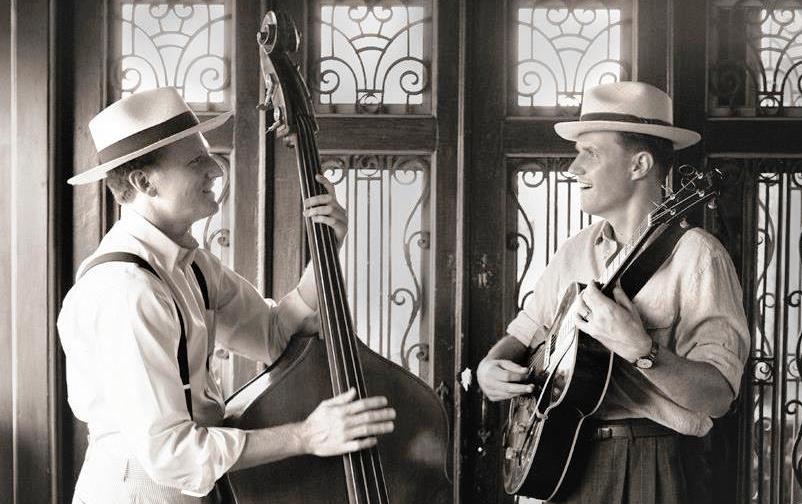 Guitarist and banjoist Andy Bean completed his last song with what he called "a John Mellencamp finish with a Samurai bonus." After another spirited call and response section with the audience, Bean did a high leg kick and then bassist Fuller Condon pretended to commit seppuku. Definitely not something you'd expect from a group that mainly idolizes American Jazz and Early Swing. After they left the stage, people milled about, grabbing some more beers and eagerly awaiting the arrival of Pokey LaFarge. Looking around, I was surprised to see so many people from many age groups and ethnicities clamoring around for a spot close to the stage. One would think this kind of music would only appeal to the older generation, but there was a large showing from the younger kids, clapping along to the toe-tapping tunes.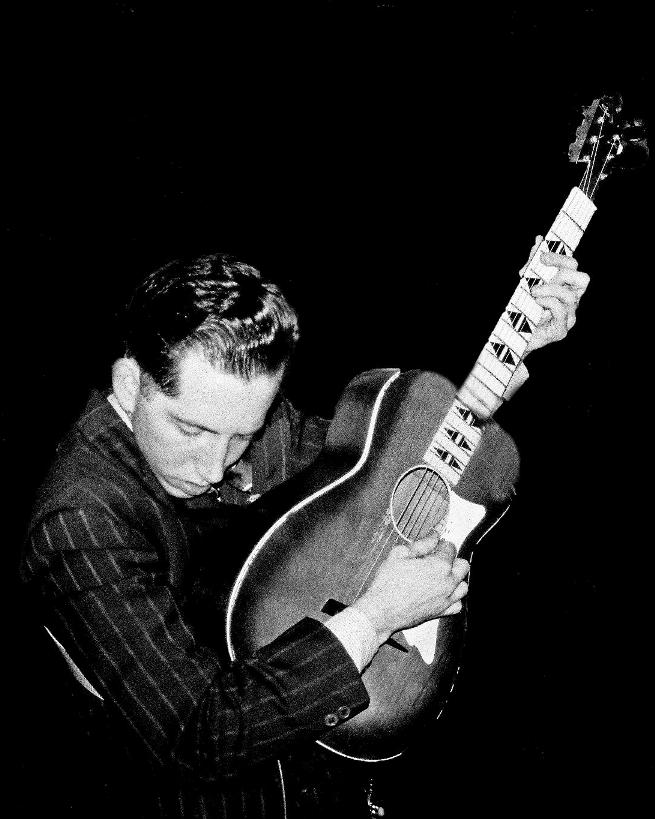 Pokey LaFarge and the South City Three came onstage to spirited applause, sporting blazers and bow ties, fancy facial hair, and plaid collared shirts, representing many different styles of Americana and Blues. The quartet definitely had more tools at their disposal than the Two Man Gentlemen Band, with two guitars, a bass, a harmonica, and a washboard, which they took full advantage of. One guitarist could solo while the other strummed along. A groove could be more locked in place while a harmonica solo dominated the scene, and the bass could drop out without the rest of the group sounding too quiet.Their set was more subdued than the Gents that preceded them, but they pulled off the show with great success. Their music is a mix of old genres, with many songs recalling country blues, swing, and ragtime. Many pieces alluded to their hometown of St. Louis, Missouri. At times they were protest songs about the crime in the city, others about the love of the comfort in being in their own time zone. Each song had its own charm, and they mixed up the setlist with enough ballads and dance numbers to create a well-paced set that had its many peaks. While the Two Man Gentlemen Band was a constant sprint, Pokey LaFarge's set was a marathon that was fun at each stop.As the group left the stage, some bros in the front row started chanting Pokey's name at the top of their lungs, calling for a few more songs. The band obliged and led the audience in a nice sing-along. The group thanked the audience for staying up so late on a Wednesday night, but the crowd was too happy to leave early. Some members of the audience were dancing with each other and others were jumping around, smiling wide.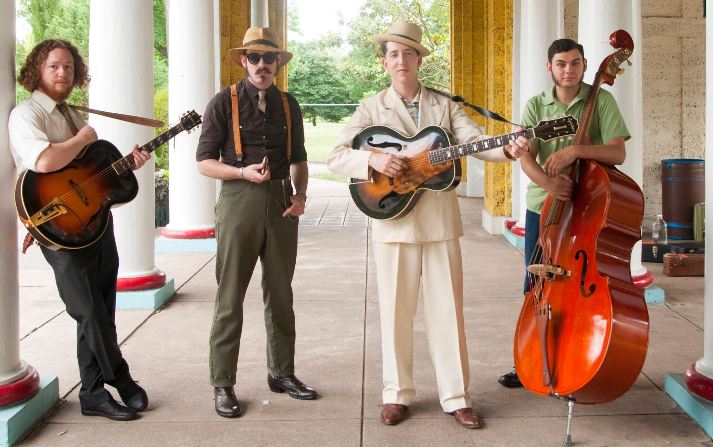 Sure, this music may not be topping the pop charts anytime soon, but in terms of pleasing an audience looking for a good night out, the music can't be beat.