Stripmall Architecture | Suburban Reverb | New Music Review
Submitted by Jason Chiu on Sat, 06/29/2013 - 13:36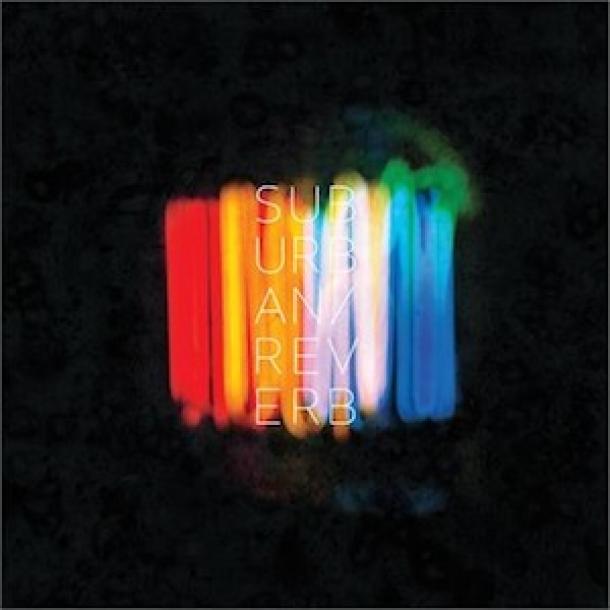 Sometime in between The Killers' "Mr. Brightside" and Kanye West's "Stronger," electronic music officially became pop again. Long relegated to the support role after the death of new wave in the 80s, the keyboardist became a more prominent player (pun absolutely intended) in a band once again. Often just an add-on in a guitar-driven musical landscape, the keyboardist now plays the riffs, front and center. The buzzing sawtooth that starts Phoenix's "1901" and the glossy bounce that propels Passion Pit's "Take a Walk" are what gets stuck in people's heads these days. British dance group Disclosure just scored a top 10 on the charts with their club banger "White Noise." This is the era of the synth, and everyone's digging it.
But what of the underground artists? With DJs now headlining major festivals instead of small, grimy clubs, artists are looking for new ground to tread that doesn't stick to pop's formulas. The constant, though, is that electronic pop leans heavily on female vocals. The aforementioned "White Noise" features AlunaGeorge, with her coo and shout contrasting the skittering drums. Elsewhere, upstarts CHVRCHES' boisterous female lead shouts over the maximalist grooves that band does oh-so-well. And so we come to Stripmall Architecture, a husband and wife duo who are trying to carve out their own place in the "female singing over electronics" genre.
It may be a bit of a disservice to the group to pigeonhole them so soon, but it's hard to ignore how saturated the market is. And sadly their fourth proper album, Suburban Reverb, doesn't do quite enough to separate them from the pack. Their album is typified by arrhythmic drum machines playing against stabbing synths, a style that isn't going to shake the world anytime soon.
That's not to say there aren't any good tracks on the album. The sexy "We Are Not Cool" is an electro burner with a seriously catchy chorus. Despite its title, singer Rebecca Coseboom does her best to sound pretty damn cool. "Commuter," with its hypnotic chorus, draws the listener into its spacious confines before breaking down into a steady beat, featuring some beautifully chopped and screwed vocals. The track gains momentum, seemingly building to a climax that sadly never comes. It doesn't really help that the song has a striking similarity to Purity Ring, a more established group in the electronic music scene.
"Heartheart/Rhineback" is rather unremarkable, sounding like a mix between Fischerspooner and Fever Ray. "Unbreakable" recalls the Depeche Mode-influenced album Rapprocher by Class Actress. Sure, you could argue that all of the artists mentioned here are cribbing their styles from past electronic acts, but a flooded market like this isn't kind to those who don't push their source material further.
Furthering the problem, Suburban Reverb's lyrics aren't terribly striking either. Meanings behind the songs are rather inscrutable. For example, "We Are Not Cool" mentions freedom a few times and taking some important "thing," but it doesn't do anything to clarify why the singer isn't cool or why you want your freedom. These are lyrics you sing because they're there, not because they hit you on a personal level.
After all of this though, is Suburban Reverb still worth a listen? This may surprise you, but yes. Just because it doesn't tread new ground doesn't mean it's unlistenable. Many critics may drop the word "derivative," but that's a rather disdainful way to put it. All the songs are pleasant enough, and some may even worm their way into your head after a few listens. There is by no means a stinker on the album. Sure, add yet another electronic album with a female lead to the pile, but that pile is still worth rooting through. If you haven't listened to electronic pop for a while, Suburban Reverb isn't a bad place to start. But there's much more to the scene than just this album.