Robin McKelle's 'Modern Antique'
Submitted by press on Mon, 07/14/2008 - 09:45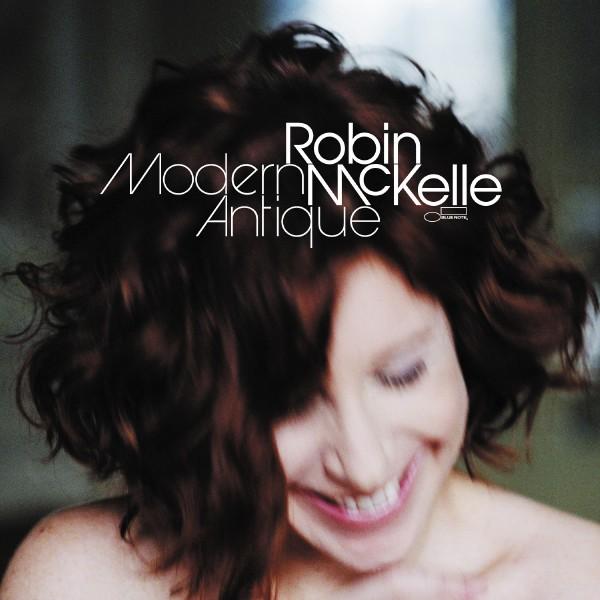 The horn section enters first, as luxuriously cosmopolitan-sounding as the tuxedo-clad players from a black-and-white movie classic, and sets a lively pace before McKelle herself steps up to the mike. She delivers the playfully flirtatious lyrics, scatting confidently over the melody. The entire combo is having so much fun - and so are you - that the tune is almost over before you realize it's an ingenious re-arrangement of Steve Miller's seventies classic, "Abracadabra."
 
That opening gambit sets the tone for everything that follows: There are more rhythm and blues touches, revealing McKelle's torchy side, and she concludes the album with a self-penned ballad ("Remember") that fits in comfortably with the American Songbook gems that precede it. Modern Antique will impress the ever-growing audience who've already discovered McKelle - via National Public Radio, her glowing press notices, or good old word of mouth - and it should attract the even wider audience in the U.S. she clearly deserves. The Europeans are way ahead of us when it comes to McKelle; she's already a vocal jazz star in France.
 
The adventurous spirit McKelle brings to Modern Antique has distinguished her career from the start. For her debut disc, the Boston-based singer had such conviction about the jazz record she wanted to make that she was willing to risk her own finances to record it - no small feat, given the arrangements that needed to be commissioned, the top-notch players to be hired. Arranger-producer-trumpeter Willie Murillo (Brian Setzer Orchestra, Aimee Mann) shared her vision. Together they fashioned an album that balanced period authenticity with the present-tense thrill of hearing an artist eager to put her own stamp on songs like "Something's Got To Give" and "Night & Day."
 
On Modern Antique, McKelle - who's taught voice at her alma mater, Berklee, and sung with the Boston Pops - allows herself more room to stretch artistically and "put more of my personality and my own touch on it." McKelle especially helped to shape smoldering ballads like "Save Your Love For Me," which boasts a sumptuous string arrangement, and the urbanely sexy "Lover Man."
 
As for that unlikely but utterly convincing cover of Steve Miller, it serendipitously fell into McKelle's lap as she was driving. McKelle says, "I was coming home from a gig one night, I heard that song, and the idea popped into my head. I turned up the radio and thought, this could be great as a swing tune. I called Willie right away. The thing is, I mostly never listen to the radio in the car, and if I do, it's usually talk radio."
 
Modern Antique - and the path that got her there - is epitomized by "Abracadabra": A lot of hard work went into it, but all we hear is the magic.