Shimshai's "True Heart" delivers sublimely smooth devotional dancehall reggae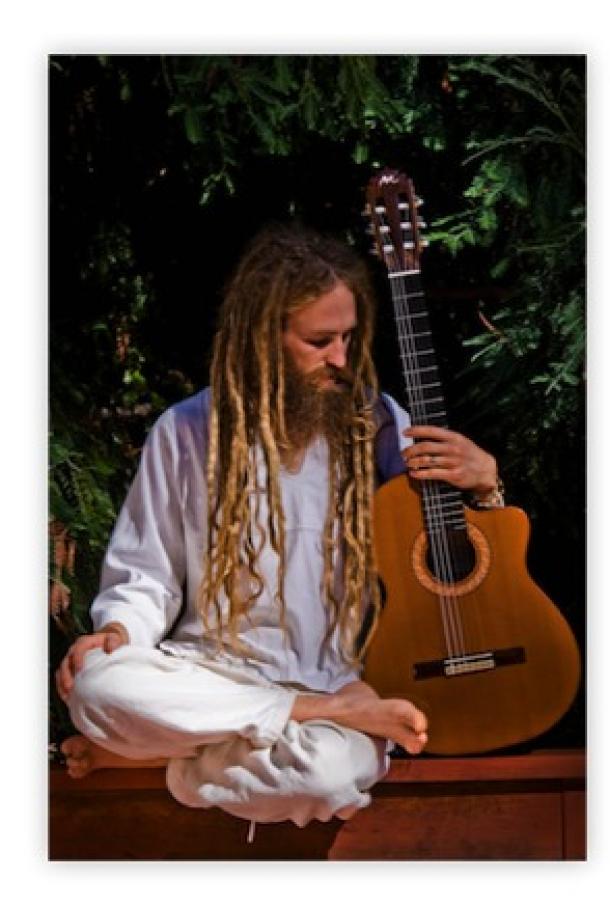 Shimshai announces the long-awaited release of True Heart, his first full-band recording in seven years. The new release debuts original songs and revives his fans' acoustic favorites in a mix of upbeat roots, rock, and reggae with a dash of hip hop and an uplifting dose of devotional lyrics.
Ten new tracks featuring Seraphim Sound System bring back the signature sound that earned Shimshai phenom status in both the reggae and kirtan music scenes on the West Coast and beyond.
I've been enjoying an acoustic groove for a while, but fans have been asking me to electrify my sound with a full band again," shares Shimshai. "Seraphim Sound System delivers a smooth, plugged-in, dancehall vibe while I sing the same, simple message I've been sharing since I first started. We are all of the same source."
The central themes on True Heart are drawn directly from universal truths shared by the world's major spiritual traditions. Singing in everything from Sanskrit to Spanish and Hebrew to Hip Hop, Shimshai and guest artist Yochanan weave together words from many languages into scripture-like songs celebrating a marriage of Cosmic Christianity and Earth Spirituality.
True Heart represents the culmination of both my musical career and spiritual path," shares Shimshai, "True Heart returns to my reggae roots and mixes it up with the sounds of hip hop, R&B, rock, Latin fusion and devotional worldbeat."
Long-time West Coast fans who grew up singing along to Shimshai's campfire classics will be ecstatic to hear favorites such as Mother of My Soul recorded live with a full band for the first time.
True Heart features Timi on bass guitar and Julien on drums, both long-time members of Shimshai's live band. Keyboardist Asher Fulero, the newest member of Seraphim Sound System, opens up another dimension of musical virtuosity to group's silky smooth sound.
Seasoned singer/song-writer Yochanan of Eugene-based Mantrayana raps original lyrics with Rainbow all-star Sasha "Butterfly" Rose on backup vocals. The resulting sound is sacred and sublime. True Heart also features kirtan superstars Donna DeLory and Jaya Lakshmi. The project was recorded and mixed at Shimshai's Santa Cruz studio.