Sold Out Electric Forest Raises Money for Schools & Pantries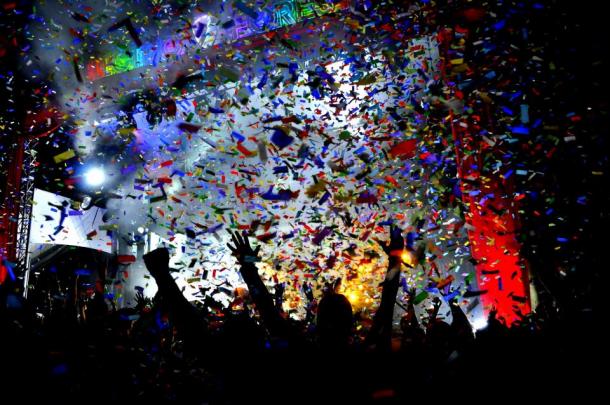 More than 20,000 music fans descended on the idyllic Double JJ Ranch in Rothbury, Michigan this past weekend for the Sold Out 2012 Electric Forest festival. The second installment of the enormously successful music and camping festival proved - once again - to offer a festival experience like no other.
With a slamming lineup of some of today's best live performers and cutting edge acts, unmatched GOOD LIFE VIP festival accommodations and amenities, over-the-top vibe and décor, on-location adventures such as horseback riding and an indoor water park access, and so much more - Electric Forest 2012 dished out another unforgettable weekend.
Perhaps best known now for its unparalleled attention to the seamless integration of music, art and community, Electric Forest continually takes the festival experience to the next level. The festival's now-legendary Sherwood Forest, located in the heart of the festival site, each year raises the bar of patron expectations with its state-of-the-art, jaw-dropping light displays, intricate and earthy artful touches, and everything in between.
The incredibly generous fans in the Electric Forest community helped the festival, together with Food Drive partners Conscious Alliance, collect more than 7900 lbs. of food during this year's fest, all to benefit local Michigan food pantries. This year's Food Drive was hosted as a tribute to cherished Electric Forest neighbor, the late Mr. Roy Price. Beginning in 2008, Mr. Price worked tirelessly with festival Food Drive partners Conscious Alliance (at the first two ROTHBURY Festivals and 2011's inaugural Electric Forest Festival) helping to distribute a whopping 90,300 tons of food! As always, 2012 food donations will go to benefit those most in need in local communities.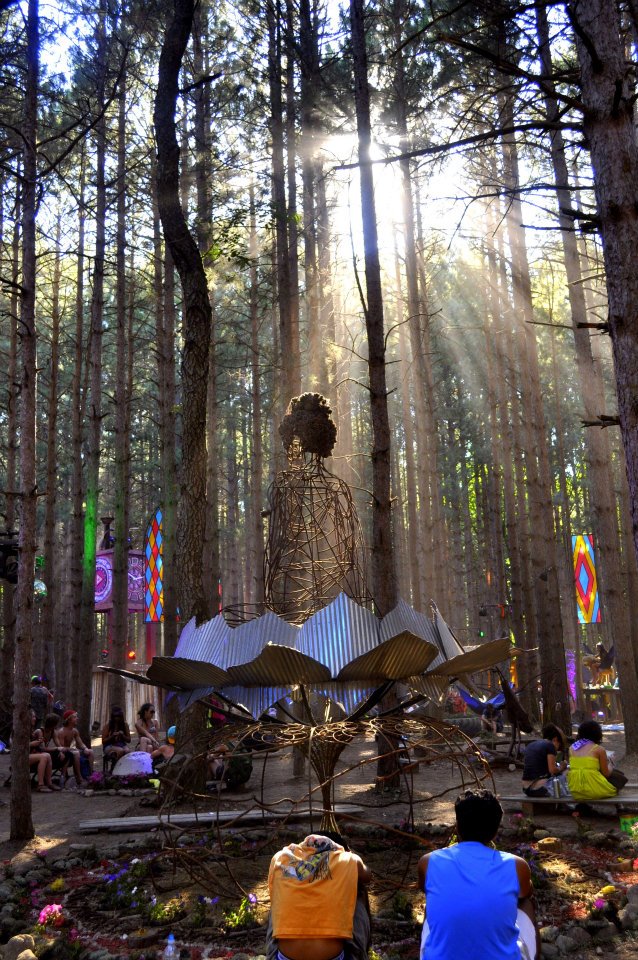 Electric Forest's Music in Schools Program partnered with Shelby High School and Montague Area Public Schools in Michigan to help support music education in local area public schools. Electric Forest's 2012 Music in Schools Program will donate $5000.00 to each of these school's music programs, helping to support programming and ensure that today's youth have the opportunity to learn about music in school. Electric Forest 2012 is proud to have hosted the talented and ambitious Shelby High School Jazz Band - who performed at the festival's site entrance on Saturday morning of this year's fest. Look for more details regarding the 2012 Music in Schools partnerships and donations to be released this fall.
About Electric Forest 2012
Live music pioneers The String Cheese Incident (3 performances), Bassnectar, Girl Talk and STS9 (2 performances) topped the bill at Electric Forest 2012. Also performing were Thievery Corporation, Girl Talk, Santigold, Steve Aoki, Ghostland Observatory, Richie Hawtin, Major Lazer, Big Gigantic, The Travelin' McCourys featuring Keller Williams and many more.
Electric Forest 2012 also introduced special curated events, hosted by such esteemed partners as ESL Music, Dim Mak, Check Yo Ponytail and Paxahau at the Tripolee, Forest and Wagon Wheel stages throughout the weekend.