Sugar Hill Records to Release Nickel Creek Titles on Vinyl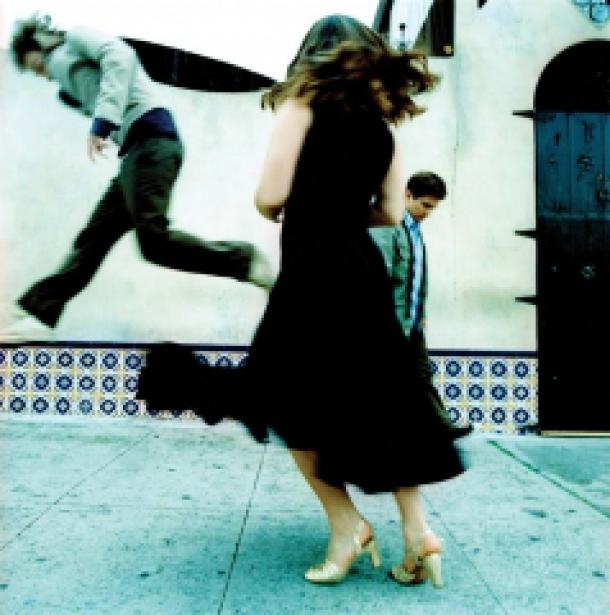 Sugar Hill Records is excited to announce that they will be releasing a trio of Nickel Creek titles on deluxe vinyl - exclusively for Record Store Day, Saturday April 16th.  The titles include Nickel Creek's now Platinum certified debut, Nickel Creek, the GRAMMY award winning This Side, and their final Sugar Hill release, Why Should The Fire Die?. All titles are deluxe two-album sets featuring digitally remastered audio.  A mandolin autographed by the members of Nickel Creek will be given away online as part of a Record Store Day promotion as well.
Nickel Creek, who began their relationship with Sugar Hill Records in 2000, were named "music innovators for the New Millennium" by Time Magazine.  Their self-titled debut Nickel Creek received widespread critical acclaim, garnering multiple award nominations, and has sold over one million albums to date. The 2002 release, This Side, captured the Grammy for "Best Contemporary Folk Album." Their third album Why Should The Fire Die? continued their folk-pop innovations, and debuted at Number One on the Independent Album chart when it was released in 2005. The band parted ways in 2007 after their Farewell (For Now) Tour.
In its fifth year, Record Store Day is an occasion for all independently owned record stores to come together in celebration of the art of music.  Limited edition vinyl and cd releases are made available exclusively for the day, and hundreds of musicians across the country perform at various events.  For more information about the Nickel Creek mandolin give-away, and events in your area, please visit: www.recordstoreday.com