TAUK | Homunculus | Review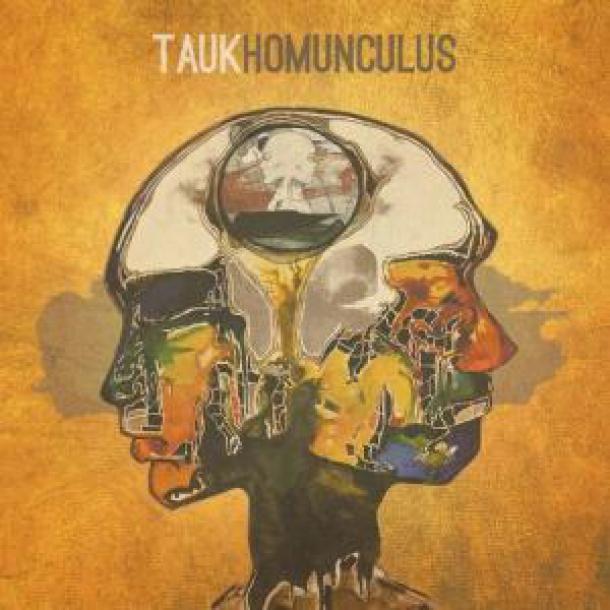 If musical jams are your thing, a quick rising band, TAUK has all the jam, jelly, marmalade and preserves to suit any jamband fan's tastes as witnessed on their LP, Homunculus. If the genre is rock, fusion, jazz, bluegrass, country, classical, rap, pop or psychedelic; musicians produce a "jam" for whatever their genre may be. The "jam" may be a mere 30 second guitar riff, a rump busting banjo solo, a technologically enhanced melodic loop or a twenty or thirty minute free flow from a musician's mind, body and spirit that unveils itself randomly and may never be heard again.  Between the creations of the riffs, the loops, the flows and the listener's perspective are where the "jams" happen.  The band TAUK undoubtedly have the jams. In fact, their two releases, Pull Factor(2012) and the getting ready to drop on Tuesday, April 30th, 2013, Homunculus are nothing but instrumentals. 
The members of TAUK feature Airic "A.C." Carter (keyboard-organ), Charlie Dolan (bass), Matt Jalbert (guitar) and Isaac Teel (Drums).  With middle school band beginnings, experience earned at music universities and conservatories plus working with award winning and well established music producer Robert Carranza and studio engineer to the stars, Dave Natale, TAUK has expanded their music both physically and metaphysically over the last decade. Being hesitant to raise expectations too highly with this article but being even more confident in what I have heard from this band by listening to Homunculus and Pull Factor, I can put you in the ballpark with what to expect. Think of TAUK's offerings as slices of the "Space" portion of a Grateful Dead show, the inspirations gained by embracing the light, the dark and the weird of Pink Floyd instrumentals and even venture so far out as to include your favorite pop artist letting loose on the catchy minute long instrumental during their current song on the Billboard 100.
Lyrics stick with us a lifetime by giving a concrete grouping of words that may never leave our hearts and minds.  While the love for a lyric that seems to be written solely for you, by your lyricists of choice, sang by the vocalist of your choice, along with the infinite aspects of the cosmos lining up correctly to allow such lyrics to be written and for such a song to be sang, the chances of all that falling into place, just for you, is very slim. Music created by bands dealing heavily in instrumentals and jams allow the experience to be even more personal by providing a musical canvas for whatever you want to hear, think or feel and allowing you to feel it without the addition of any words.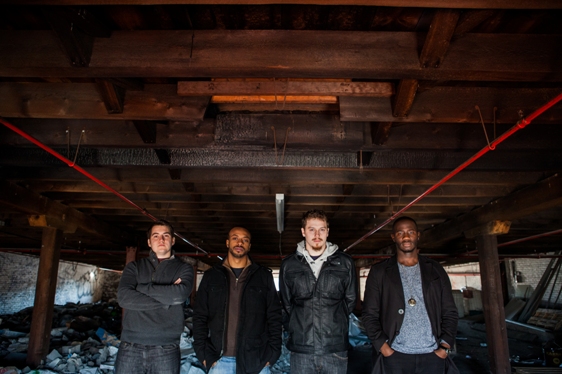 As stated by A.C. Carter, "Homunculus has everything to do with how we as humans interpret ourselves and our surroundings. It acknowledges the inherent duality that exists between our mental and physical beings and to me, that's where it relates to our creative process."
TAUK's upcoming tour includes the following dates:
April 24            Sullivan Hall *Album Release Show*              New York, NY
April 26-27       DOMEFEST                                                 Aldie, VA           
May 17            Paper Box                                                    Brooklyn, NY
May 18            The Social Lounge w/ Steppin Razor              West Chester, PA
May 24-26        Summer Camp Music Festival                      Chillicothe, IL
May 28            Gramophone Live                                         St. Louis, MO
July 25             Floyd Fest                                                   Floyd, VA