They Might Be Giants 3-Song EP Out Now + Reveal New Track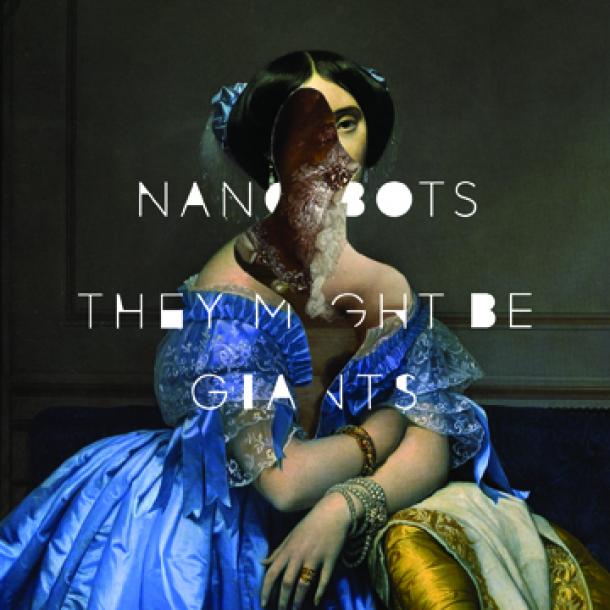 They Might Be Giants have perfected their deliriously catchy, original sound over the past three decades. The two-time GRAMMY winning Brooklyn originals have released a 3-song EP of Nanobots album tracks today. Blending the band's signature storytelling, some dueling horns and sly humor, Rolling Stone recently revealed the first album track "Call You Mom," a caffeinated pop gem. Today SPIN has unleashed "Lost My Mind" and Nanobots album art created by famed designer, Paul Sahre. Check out "Lost My Mind" HERE.
No strangers to free music and tech innovations, They Might Be Giants have created a brand new, totally free and elegantly simple music streaming iphone app, which features a different song every day. This week spotlights songs from their brand new Nanobots EP.  New songs will premiere each Tuesday, and the app will highlight selections from across TMBGs 30 year musical catalog--including rarities, live recordings, TMBGs audio podcast and beloved side projects with McSweeney's, John Hodgman and others. The spirit of the innovative Dial-A-Song service and the band's ongoing savvy use of emerging technology  lives on in They Might Be Giants FREE iphone app available now!
Created at the private studio of their long time collaborator and producer Patrick Dillett (David Byrne, Mary J. Blige, Tegan and Sara), They Might Be Giants return with charming wit, electrifying pop melodies and just enough bass clarinet on their 16th studio album. Nanobots will be released March 5, 2013 via Idlewild Recordings and distributed through Megaforce. Known for their energized live show and love of the road, the band will kick off a 60-date international tour on February 27. Stay tuned for more from They Might Be Giants coming soon!