They Might Be Giants Calling on Fans for New "Alphabet of Nations" Video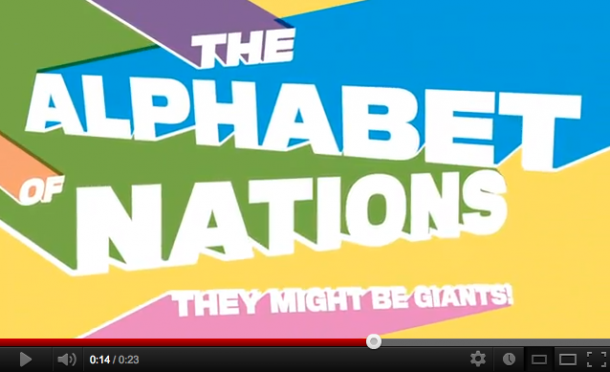 Brooklyn's beloved They Might Be Giants changed the face of children's music in 2002 with the release of their first family album, No! Now, the band is calling on fans to help create a new music video for a bonus extended version of album track "Alphabet of Nations," and they need your help! Teaming up with international children's charity organization The Global Fund For Children and Emily Oberman of Pentagram NY, the guys are asking residents of countries named in the song to snap three photos: a portrait, their country's flag, and an image that represents their culture, and post them to @tmbg on Twitter with the hashtag #TMBGnation or on the band's Tumblr. Submissions are due by August 1st, so make sure to get your photos in! For more details, check out the band's call-to-action video, and please re-post the video to spread the word!
The bonus extended version of "Alphabet of Nations" appears on TMBG's new deluxe edition re-issue of No!,released June 26th on Idlewild Recordings to celebrate the album's 10-year anniversary. Available via iTunes and all other digital retailers, the album contains seven brand new bonus tracks.
 
After the release of No!, They Might Be Giants saw continued success in the world of kid's music with2005's Here Come The ABCs and 2008's Here Come The 123s, both which received GRAMMY nominations. Here Come The 123s went on to earn the band their second GRAMMY Award, for "Best Children's Album." Having solidified their position in children's music, be sure to grab TMBG's new re-issue and contribute your photos to the "Alphabet of Nations" video, premiering in September!