On Wednesday night, the Colorado Daily and the Grateful Web presented "Twiddle" & "The Heavy Pets" at the Fox Theater. The show opened up with a seven-man reggae group, "Policulture." The band members all seemed pretty young, and the drummer was clad in a gas mask and a rasta hat. Once I stepped into to the room, I knew I had to stick around to see what these guys were about. I really enjoyed their soulful take on reggae music and their youthful presence was uplifting and refreshing. Sometimes a band of that size, with so much instrumental variety, can sound dissonant and overwhelming, but I was impressed with how tight and fluid they all sounded together. The intimate gathering of fans were loving every minute of it, and starting chanting their name at the end of their set.
Twiddle took the stage next and opened with, what I can only describe as, a rock-ballad roller coaster marathon. I was pleasantly surprised to see a live band paying homage to the rock opera genre, which has sadly fallen to the wayside over the years. It is almost insulting to call what they played a "song," as it was much more of a masterfully orchestrated composition. Mihali Savoulidis, the lead guitarist/vocalist, channeled classic rock and roll with super fast guitar riffs that lead into an all out free-for-all of sounds and dimensions. Then, what started off as fast-paced rock ballad, seamlessly evolved into a classically beautiful piano solo from keyboardist Ryan Dempsey, and then emerged back into an electric wonderland. I oftentimes felt like I was in a video game, on an epic quest to slay dragons one moment and frolicking in a field of bright, virtual poppies the next. All it was missing was an organ and a sea of wide-eyed fans with their lighters stretched to the sky. After the opening musical monologue, the boys settled into a jammier/funkier mood for the rest of their set.

The Vermont-Based quartet got the entire crowd pumped-up and moving their feet. However, I think the group did themselves a disservice by starting out with such a powerful opening number. The rest of their performance was nothing short of fun and positivity, but I felt myself waiting for the same depth and intensity of the first twenty minutes. The band does show an incredible versatility in styles ranging from classic jazz to ska to hard rock- and sometimes even in the same song. The crowd loved it and the show did indeed end with lighters in the air and a chant for more.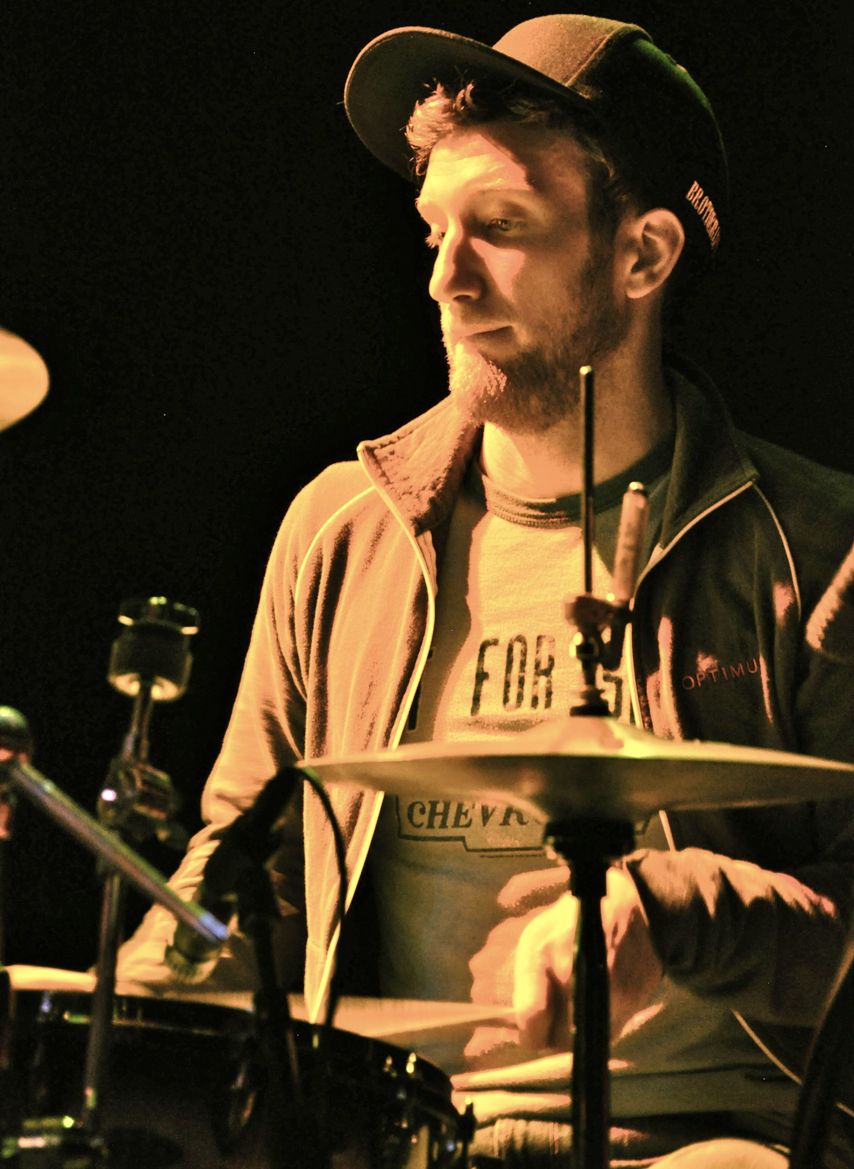 By the time The Heavy Pets took the stage, the crowd had mellowed out and were ready for round three. The Heavy Pets are popular in the Jam Band community, so it wasn't surprising to see a lot of familiar faces in the house. Members from Twiddle were spotted front-row center, supporting their friends and dancing along with the other fans. I love it when bands and fans play off or each others energy, and The Heavy Pets always seem to interact with a fineness often seen in groups that have been together for much longer. Members, Jeff Lloyd, Mike Garulli, Jim Wuest, Jamie Newitt, and Justin Carney, played off the audience and each other to create a fun blend of rock, ska, electronic, and folksy music that left everyone in a good mood. It was the perfect atmosphere to zone out and let your body take over. However, what really sets this group apart is that every member can sing! Not all at once or all the time, but each member contributes a vocal accompaniment. This sign of genuine talent and collaboration is not only uncommon in the jam band world, but the music world as a whole.
The Heavy Pets are a band to root for. They hold their own in a community where some groups have been around for decades. Originating out of Ft. Lauderdale, Florida in 2005, we are really lucky they love to play in Colorado. During this tour they are playing four shows around our state. They will also appear at Wakarusa, Purple Hatters Ball, and Amberland, and made their fist appearance on JamCruise this year, solidifying their place in the community and setting themselves up even more success. Their latest studio album, "Swim Out Past The Sun" has earned a heavy amount of praise and attention. With a studio release almost every year since 2007, this group shows no sign of slowing down.