Umphrey's McGee Announces 2013 Winter Tour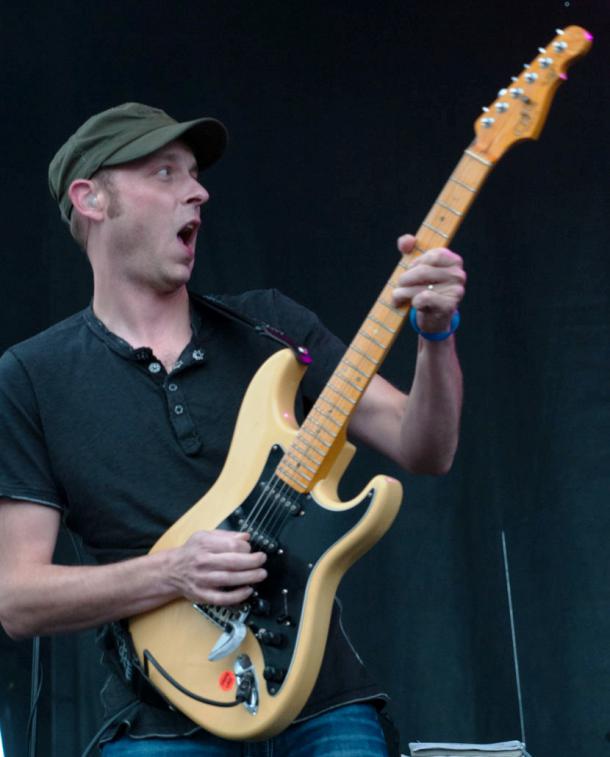 On January 21, 1998, Umphrey's McGee played their first show for a handful of friends at Bridget McGuire's Filling Station in South Bend, IN. Over the last fifteen years, in rooms large and small, Umphrey's one constant has been YOU - the best fans in the world. Join us on the road throughout 2013, as UM celebrates "15 Years of Face Melting." UM Ticketing Pre-Sale begins today.
Don't miss January 18th as UM returns to New York City for our first play at the storied Beacon Theater. Leg one of tour hugs the eastern seaboard (we thought you could use a hug right now), before circling back home to the Midwest. Despite blowing the roof off The Pageant last NYE, Umphrey's has been allowed back to St. Louis for a two-night Mardi Gras party in early February. Kick it up a notch and roll VIP.
The 10th Annual Brendan and Jake Acoustic Holiday Show is just around the corner. This year's show benefits Snow City Arts to support their music and arts education for hospitalized children. Doors (and the bar) open early for the 3rd Annual UM Holiday Garage Sale as we empty the merch archives and donate a portion of proceeds to charity. This year's garage sale will feature a selection of rare posters. Stay tuned to the Holiday Show Facebook page for more updates. Join Joel and Kris in Digital Tape Machine for the official after-show at The Bottom Lounge.
November
11.2 Penn's Peak, Jim Thorpe, PA (w/ The Bright Light Social Hour)
11.3 State Theater, Portland, ME (w/ The Bright Light Social Hour)
11.9 Bear Creek Music and Arts Festival, Live Oak, FL
11.10 Bear Creek Music and Arts Festival, Live Oak, FL
December
12.8 Brendan and Jake Acoustic Christmas, Park West, Chicago, IL
12.8 Digital Tape Machine, The Bottom Lounge, Chicago, IL (Official holiday after-show)
12.17-21 Mayan Holidaze, Tulum, MEX SOLD OUT
12.28 The Tabernacle, Atlanta, GA (w/ The Bright Light Social Hour)
12.29 The Tabernacle, Atlanta, GA (w/ Zoogma)
12.30 The Tabernacle, Atlanta, GA (w/ Moon Taxi)
12.31 The Tabernacle, Atlanta, GA (w/ nopener) SOLD OUT
January
1.16 Town Ballroom, Buffalo, NY
1.17 Landmark Theatre, Syracuse, NY (w/ Giant Panda Guerilla Dub Squad)
1.18 Beacon Theatre, New York, NY
1.19 Fete Ballroom, Providence, RI
1.23 Ziggy's Rock House, Winston-Salem, NC (w/ Papadosio)
1.24 The Fillmore, Charlotte, NC (w/ Papadosio)
1.25 The Ritz, Raleigh, NC (w/ Papadosio)
1.26 The National, Richmond, VA (w/ The Mantras)
1.30 Tennessee Theater, Knoxville, TN
1.31 Buster's, Lexington, KY
February
2.1 Orbit Room, Grand Rapids, MI (w/ Greensky Bluegrass)
2.2 The Fillmore, Detroit, MI
2.6 The Venue, Fargo, ND
2.7 First Avenue, Minneapolis, MN
2.8 The Pageant, St. Louis, MO (w/ Mike Dillon Band)
2.9 The Pageant, St. Louis, MO (w/ Mike Dillon Band)
2.10 The Bluebird, Bloomington, IN
2.15 LC Pavilion, Columbus, OH (w/ Mike Dillon Band)
2.16 Orpheum Theater, Madison, WI (w/ Mike Dillon Band)
2.17 Canopy Club, Urbana, IL