World Folk Ensemble HuDost Releases New CD: 4th Way Folk
Submitted by Grit PR on Tue, 07/09/2013 - 10:27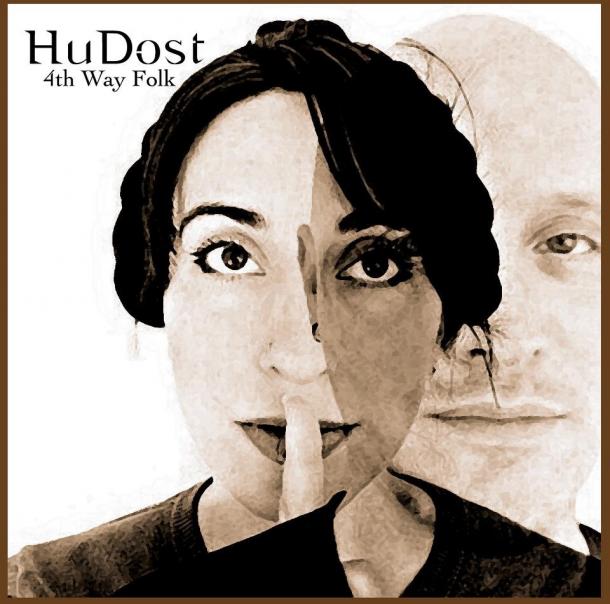 HuDost has bestowed upon the listener seven wondrous years of illuminating musical works that embrace the mind, body, and soul. While best known for their trademark Neo-Folk World Rock sound, members Moksha Sommer and Jemal Wade Hines have embraced a more traditional musical direction for their new release, 4th Way Folk.
Working with BLUE MICROPHONES enabled this 10-track album to be stripped down to expose the pure, organic sound of each song.  The opening track, Young & Growing, inspired by the passing of Moksha's beloved father, evokes the raw feeling of knowing your inner child. Songs like The Alchemist and Holy Hobo whisk listeners away to the feeling of another time with toe-tapping folk melodies and textured harmonies. Of Wood Street, Moksha says "This traditional, shape note piece has always, somehow moved me deeply.  I think it touches upon themes that linger in the human consciousness rather than our time and place."
4th Way Folk embraces the old and the new by allowing the listener to explore interpretations of both vintage and modern day folk songs. Five of the tracks are actually "4th Way Folk Songs"; traditional folk pieces transformed and taken from the ideas of people such as Gurdjieff and E.J. Gold.
Always inspired by a multitude of musical genres, HuDost has also delved into the art of cover songs on 4th Way Folk by taking on two tracks, including REM's Oh My Heart. Their brilliant interpretation of the song transforms the noted speaking style of front man Michael Stipes into a melodic performance that richly enhances the emotion found in the original version. 
While notably different from past HuDost releases, 4th Way Folk continues to ignite the spark of musical clarity and engage the listener through beautiful vocal harmonies and the utilization of uncommon musical instruments, such as the dulcinet, harmonium, treated slide guitar, and tuned water bowls.  The result: a surprising blend of folk songs with a distinctly 'HuDost' twist. The album was produced and mixed by Jemal Wade Hines.
4th Way Folk was released on April 2, 2013. The band is currently touring in support of the release. For further information, please visit www.hudost.com.