With the festival's initial lineup announcement still a few weeks away, the 10,000 Lakes Festival (10KLF) and OurStage announce the fourth annual Cosmic Break Tour.  Through OurStage.com, this year's 10KLF Cosmic Break Tour will present musicians nationwide with the opportunity to perform in front of thousands of enthusiastic festival-goers at the 6th annual 10,000 Lakes Festival, held July 23-26 in Detroit Lakes, MN.
Through a series of 10 regional showcases throughout the Midwest, local artists register on OurStage and submit their music to be chosen to perform on the Cosmic Break Tour for one of 10 coveted performance slots up for grab at 10KLF. All bands and solo artists are invited to enter and all music genres are accepted. It costs nothing to apply. Artists submit online: www.ourstage.com/go/10KLF
OurStage is the only 100% democratic competition where the fans decide who's best in emerging music and film. Artists upload music and compete in monthly competitions. Fans visit OurStage.com and judge the music. Fan-favorite artists move on to the next round.
Based on the OurStage fan-rankings within the 10KLF Cosmic Break Tour Channel, 50 total bands will be selected to perform at 10 regional stops throughout the Midwest. At each stop, 5 bands will take the stage to battle it out live and the band with the most audience votes at each show gets to perform at the 10,000 Lakes Festival in Northern Minnesota in July. This competition truly lets the fans decide!
The OurStage 10KLF Cosmic Break Tour includes stops in:
Artists must register on OurStage by February 19 to be eligible for these shows:
April 3 - The Cabooze - Minneapolis, MN
April 4 - Nutty's North - Sioux Falls, SD
April 11 - venue TBD - Kansas City, MO
April 12 - Lucas School House, St Louis, MO
Artists must register on OurStage by March 2319 to be eligible for these shows
April 18 - The Aquarium - Fargo, ND
April 19 - The Rox - Omaha, NE
April 24 - Picador - Iowa City, IA
April 25 - venue TBD - Madison, WI
April 26 - Kinetic Playground - Chicago, IL
April 27 - The Cabooze - Minneapolis, MN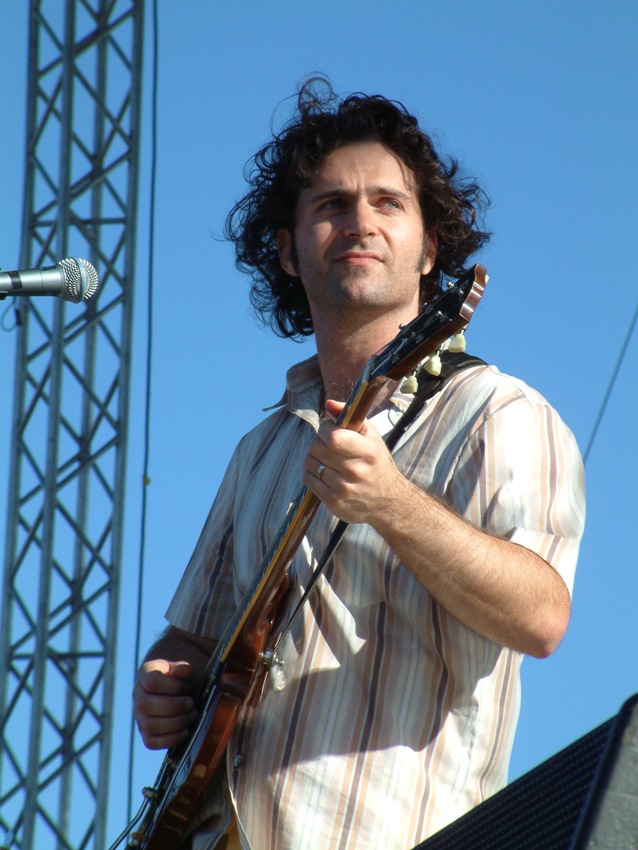 Following the tour, the Cosmic Break competition continues online in April, May and June for musicians outside of the Cosmic Break Tour's ten Midwestern regional stops, offering artists one of three more performance slots at this year's festival.
In addition to the live show opportunity of a lifetime, artists will receive $500 for their festival performance, along with complimentary camping and select meals for each performing member, however; travel and lodging costs are not provided.
Held within the secluded wilderness of northern Minnesota at the scenic Soo Pass Ranch in Detroit Lakes, 10KLF offers its attendees an unmatched festival experience. While 2008 artists have yet to be announced, past performers have included Widespread Panic, Trey Anastasio, Medeski Martin & Wood, Phil Lesh & Friends, Bob Weir & RatDog, The Black Crowes, The Allman Brothers Band, Umphrey's McGee, and Zappa Plays Zappa, and hundreds of others.
Details on the Cosmic Break Tour can be found at www.ourstage.com/go/10KLF. 10,000 Lakes Festival tickets, campground reservations and event details are now available online at www.10KLF.com.