This year seems to have introduced more new music festivals than ever. In a sea of established fests and emerging talent, it's hard to stand out from the crowd. BottleRock Napa, however, seems to have it all figured out. (Wine Enthusiast Magazine has already named it one of the top five music and wine festivals in the nation!)
Taking place May 8-12, this will be the first year for BottleRock, but if the event is half as fulfilling as the teasers, rest assured it will be returning next year. Shunning the typical three-day schedule and instead stretching over the course of five days, BottleRock is comprised of everything a great festival should be: music, comedy, food, beer, and wine (and in the heart of Napa Valley, you can bet the wine will be sweeter than anywhere else). Three main stages will be spread along Napa River, a short walking distance from downtown Napa. In addition to the festival stages, BottleRock is also offering Live Lunches, where artists will be performing acoustic sets at a few different wineries.
If the wine isn't enough to drag you to Napa, the lineup should be. BottleRock is kicking off their first year with some impressive acts, including three hours of Furthur on Thursday, May 9. Rock moguls Kings of Leon, The Black Keys, and Zac Brown Band round out the list of headliners, who, as promised on BottleRock's Facebook page, will be playing 1.5-2 hour sets. (Most acts will be playing a "minimum" of 1 hour. Finally—a music festival with the focus on music!)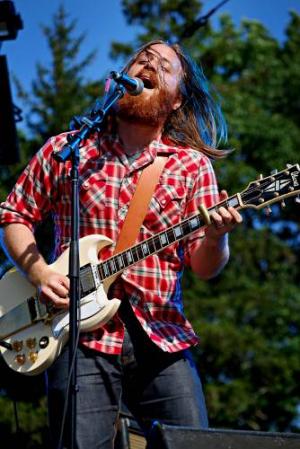 Covering all aspects of rock, the headliners will be joined by the likes of Primus, Jackson Browne, Cake, Bad Religion, and The Black Crowes. Psychedelic group The Flaming Lips will also be making an appearance, along with Edward Sharpe and the Magnetic Zeros, Alabama Shakes, Rodrigo y Gabriela, Allen Stone, and the elusive indie group The Shins. (I could list many more, but I don't want you to stop reading out of jealousy.)
It wouldn't be a festival without some scheduling conflicts, right? To prove that they know what they're doing, BottleRock has amassed an all-star comedy lineup, boasting sets from Demetri Martin, Tig Notaro, Bill Burr, Rob Delaney, Jim Gaffigan, and Anthony Jeselnik, to name a few.
Not quite convinced? Head over to BottleRock's website and check out the full lineup. Have your calendar nearby, though—you're going to want to rearrange your schedule to catch this festival.