In just a week, on July 18th, it'll be that time of the summer again. That time when people from all over the country storm the state of Oregon with their families, their banjos, fiddles, mandolins, guitars, etc., and head to the small town of North Plains. Slowly they will wind their way through towering green trees and down a curvy road, until finally, they find themselves in a clearing surrounded by peacocks and shimmering shades of green. Not a bad tradition, if you ask me. And it's all for Northwest String Summit, the Western Coast's premier bluegrass festival held at the incredible, Horning's Hideout.
In its twelfth year, the festival that people affectionately call, "Strummit," is still stacking itself with everything the crowds are hoping for: four days of eclectic bands, paddle boating in the trout stocked pond behind main stage, the perfect amount of excited, friendly, string-loving people, and of course, lots and lots of Yonder.
Along with preparing themselves for three nights of Yonder Mountain String Band, (the guys who've held down their position as the representatives of Strummit the entire twelve years), people should get ready for even more excitement. Attendees will be graced with the musical abilities from the likes of David Grisman, the boys of Leftover Salmon, Keller Williams, the talented couple Larry and Jenny Keel, Scott Law, Chris Funk…. I could keep going, but do I really need to?
If you aren't already excited, here's the Maraschino Cherry in your Manhattan. The camping experience at Horning's Hideout is probably the best you'll ever find at a festival. Walking down fairy paths through giant trees to your campsite and waking up under their emerald canopy is a memory—no matter what state you were in the night before—that can't be erased. And don't forget, it's a string festival, so you can be assured that amazing, late night picks will be as much a part of the festival as the bands— and they'll probably even feature some of you favorite, main stage artists.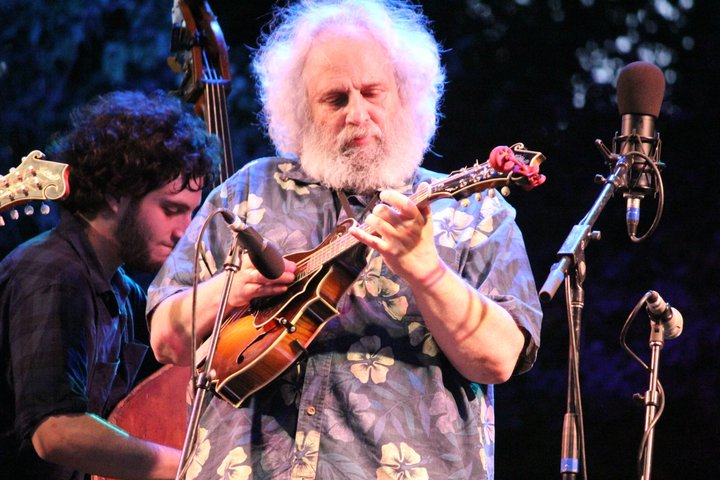 Hope to see you all there next week! It's going to be an unforgettable weekend of great music and beautiful people, so bring your friends, bring your family—this is one you'll be upset you missed.