Just a week before Mulberry Mountain in Ozark, Arkansas is stormed with wild country music fans for the Thunder on the Mountain music festival, the same valley will be filled with the likes of us: hippies, high-fivers, costumed, raging, party-hardy music lovers. Wakarusa. It's coming and it's going to be better than last year. IT'S THE 10TH ANNIVERSARY for god's sake! With a great lineup, a strong base of festivalfans and more and more people discovering the love and music Mulberry Mountain has to offer…this year's Wakarusa Music and Camping Festival is going to be big and bodacious.
Among the headliners are some classic jam acts, great stage shows and a few quirky acts that most people never thought they'd get the chance to see. Starting off the top of the headliners list is Widespread Panic. Then there's Dispatch, STS9, The Black Crowes, Amon Tobin, Snoop Lion (yup.), Umphrey's McGee, Yonder Mountain String Band, Gogol Bordello (hell yup!), Zeds Dead and Of Monsters and Men. I can keep listing bands…and I will later…but just with this selection of artists you find jam, rock, electronic, folk, bluegrass, gypsy punk and hip-hop. A well-rounded festival is always in favor and full of flavor.
On Mulberry Mountain during Wakarusa, you can find gorgeous sunrises and equally beautiful sunsets, four stages, rad Arkansans and people from all over the U.S., a waterfall, lots of room to fly kites and play Frisbee, live art, a costume contest(!!!) and much more. Music plays 24/7 and there's even yoga, the Chompdown! (a free breakfast with background music from Dirtfoot, which will take place on Friday morning in the RV Reserved camping area) and activities for children.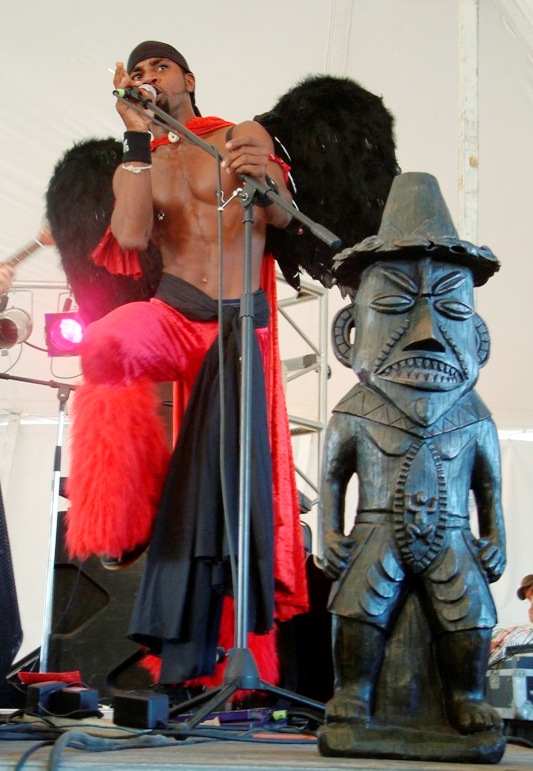 If the list of bands, scenery or activities thus far don't impress you, try this: Among the 'non headliners' are Rebelution, Shpongle, Son Volt, GROUPLOVE, Delta Rae, RJD2, Del the Funky Homosapien (I NEVER thought I'd get to see this show, and thus am radically excited!), The Polish Ambassador, BoomBox, Papadosio, The Floozies, Langhorne Slim, Yo Mama's Big Fat Booty Band, Mountain Sprout, Nahko and Medicine for the People, Dirtfoot, Moon Taxi, Deap Vally…It seems I've developed a tic where I can't stop listing off all of the great bands in store.
If you're still not impressed…maybe this isn't the festival for you. But if you are, buy your ticket and camping, pack up the car and wait until it's time to jump in the car (or throw up your thumb) for Ozark, Arkansas. The rampant beauty of the mountain will leave you feeling renewed and refreshed, and the musical education you'll get will leave you feeling…educated.
Here are some of the bands I'm looking forward to:
Amon Tobin – This guy will blow your mind. His music is a journey, not simply a concert. Don't expect to dance a lot during his set but do expect to be incredibly impressed by the art you'll experience. Tobin reminds me of a modern-day The Wall…and we need more of that in this world.
Gogol Bordello – This guy is among my most-looked-forward-to shows. It's going to be loud, raucous and craymazing (<- - -  sorry…not a real word).
Of Monsters and Men – I think this band is going to be great live. They have a beautiful sound and incorporate a lot of upbeat/rock touches to their music. I hope they mix it up onstage and give us some unique renderings of their songs.
Dispatch – I've heard so much about their live shows. Sometimes I get bored watching jam bands, but I imagine this won't be one of those shows.
Widespread Panic – A band that's been around for so long, with such a huge following must be that way for a reason, right? I'm in!
GROUPLOVE – I know one song from this band, and it's really fun. I'm excited to see what else they can do.
RJD2 – I imagine this will be a fairly chill show. We need more chill electronic shows. Or at least, I do.
Del the Funky Homosapien – Apparently Del isn't super well-known. Or maybe just in some circles. In case you don't know who he is, he's part of the Gorillaz.
Emancipator – I've always liked Emancipator's remixes. But he won me over when he remixed an Elephant Revival song. Any DJ with that good of taste in music deserves a listen – he's also remixed Mad World by Gary Jules.
Nahko and Medicine for the People – This group emanates peace, happiness and good feelings. I want to go to there.
BoomBox – I love them. I always have. I always will.
The Polish Ambassador – I've never seen this group, but they're jivey electronic from what I can tell.
Moon Taxi – Upon listening, they seem to be a floaty, airy indie-folk band. They have a great vocal sound and I'm always down for this type of music.
Red Baraat – One of Wakarusa's world bands. Their funky, brass, Bollywood style has me intrigued.
The Brothers Comatose – A classic, all-male bluegrass band.
Deap Vally – A female rock duo. You don't see this a lot, and you don't see it done well a lot.
Yo Mama's Big Fat Booty Band – My fiancée and I saw this band perform at a festival last year and they were so much fun. There's brass, dancing, grooving…a whole lotta getting' down.
ZZ Ward – A female blues/pop musician. She reminds me a bit of KT Tunstall – there's a lot of voice and a lot of heart in her sound.
Zeds Dead – Yeah! Late-night dance party, ya'll!
The Last Bison – Blogger hootenannie called this mountain-top chamber music band 'organized sonic pandemonium.' Their sound is ethereal and down-to-earth at the same time. Beautiful.
Holy Ghost Tent Revival – I'm a sucker for a large band with lots of strings.
You can view the stage schedule here.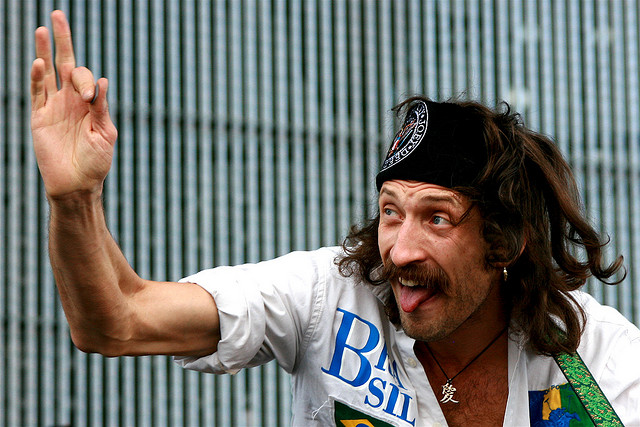 Check out the preview video for Wakarusa 2013; this really is a beautiful place with fantastic people and, more importantly, amazing music.