The Sweetwater 420 Festival is almost upon us. Here's an insider's primer to the festival, bands and everything in between.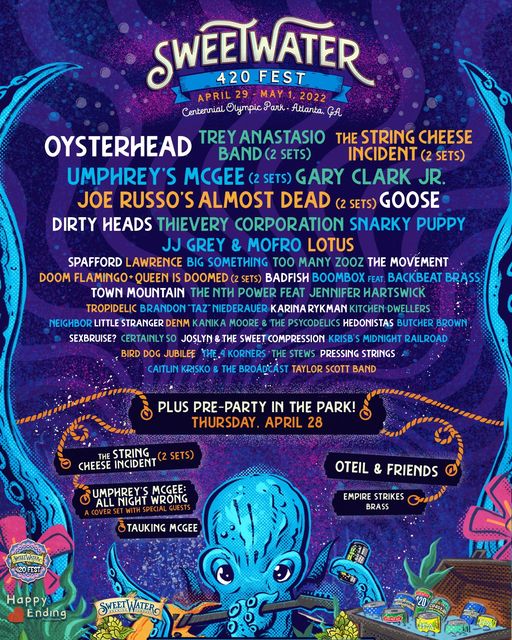 The event will take place at Centennial Olympic Park in Atlanta, Ga on April 29th - May 1st, and is sponsored by the Sweetwater Brewing Company. The festival will incorporate a spread of local food trucks including vegan, vegetarian and gluten free offerings. The Sweetwater Experience tent will house a craft beer centric event featuring twenty five different styles of Sweetwater beer. An artisan artist market will contain over two dozen vendors. A USATF certified 5K will also be an option for those runners out there, and includes a free beer. A Planet 420 Eco-village will enlighten festival goers on being more green, offer workshops and additional offerings from groups like HeadCount and the Georgia Conservancy. A charity auction will also take place, benefiting Notes for Notes and City of Refuge.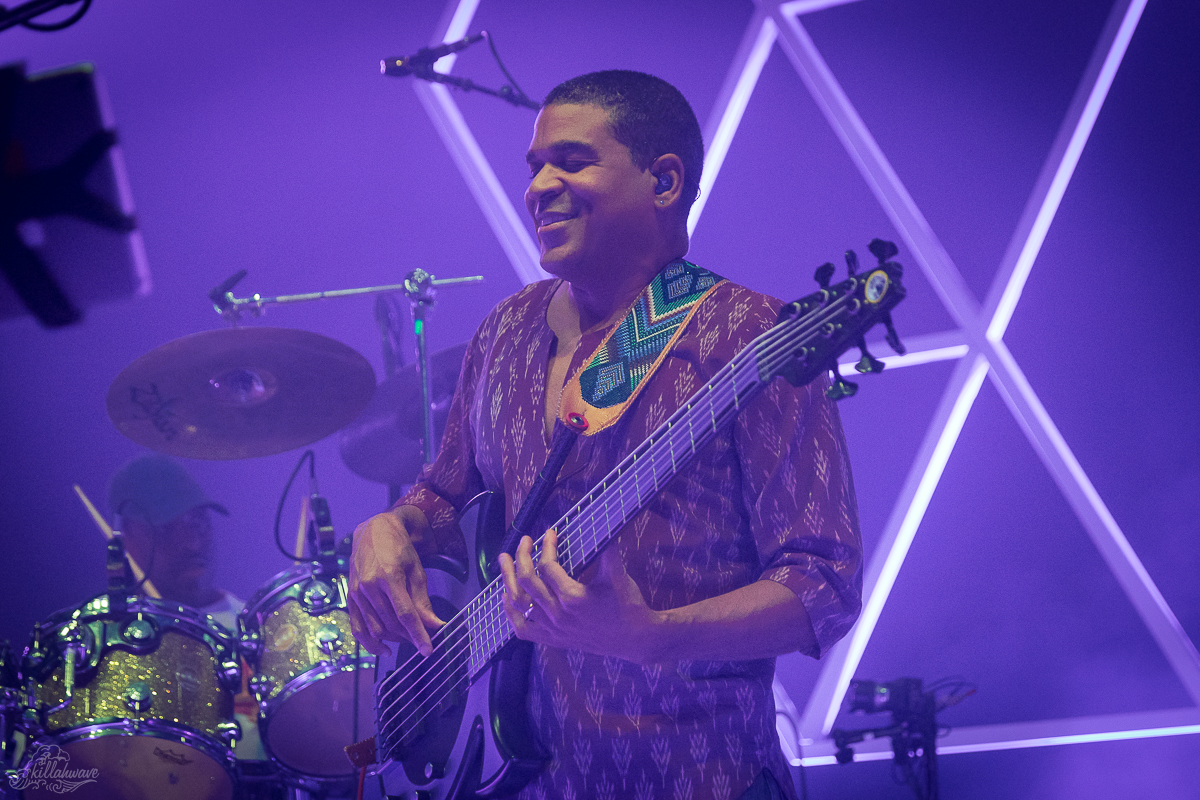 The Thursday pre-party kicks off the musical festivities on the Sweetwater Stage packed with juicy performers. The lineup begins with the Asheville, NC based Empire Strikes Brass, who brings the NOLA style funk including a stacked horns section. None other than Oteil and Friends, featuring Oteil Burbridge, is up next. The bassist is best known for his work with the Allman Brothers and Dead & Co. TAUKing McGee follows, which is a collaboration between Umphrey's McGee and TAUK.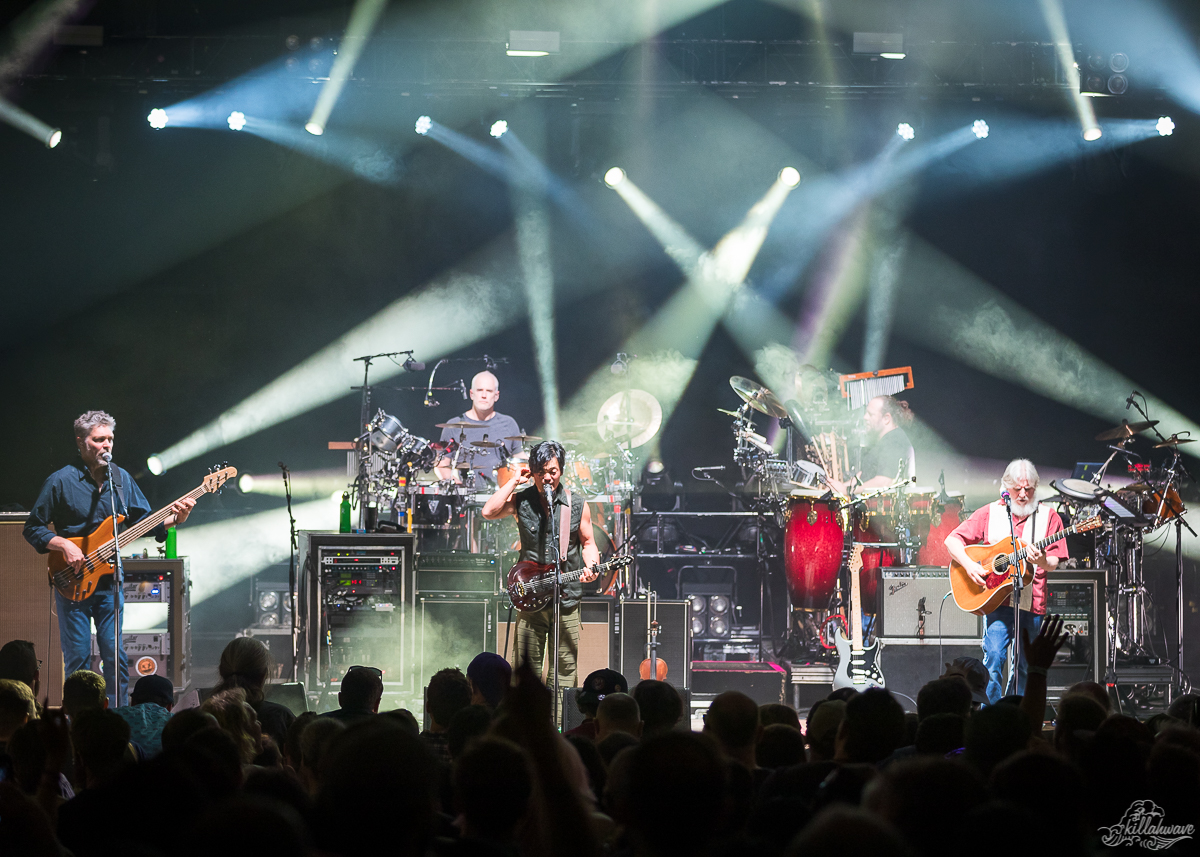 The can't miss artists for Thursday include Umphrey's McGee: All Night Wrong, which will manifest as a set of covers and include special guests. This jam rock meets metal, jazz and funk band with a love for song mashups will be an exciting set to catch. The String Cheese Incident will close out the night with two sets of their signature blend of psychedelic rock, bluegrass, Jamtronica, calypso and more.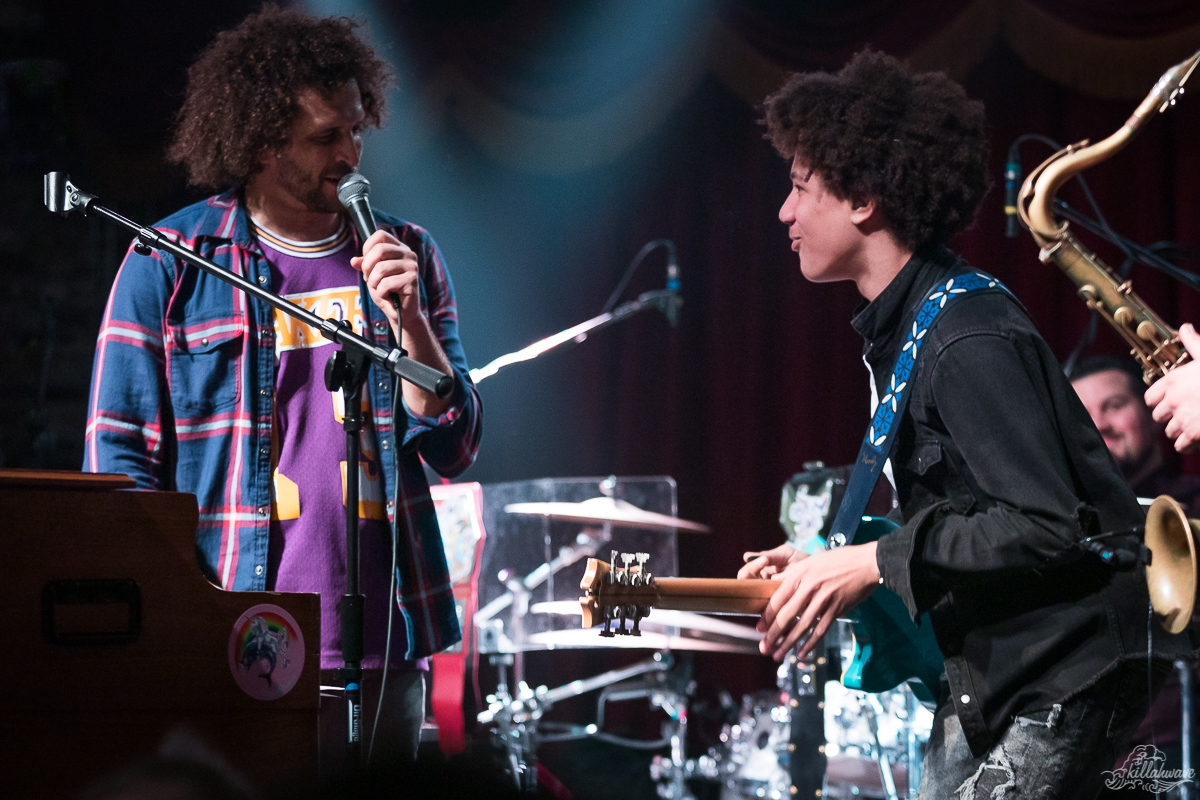 Friday's line up begins with nineteen year old Brandon "Taz" Neiderauer, the guitar shredding virtuoso who began playing at age 8, and has already shared the stage with the likes of Warren Haynes, Derek Trucks and Gregg Allman. Catch him with his band on the Sweetwater Stage.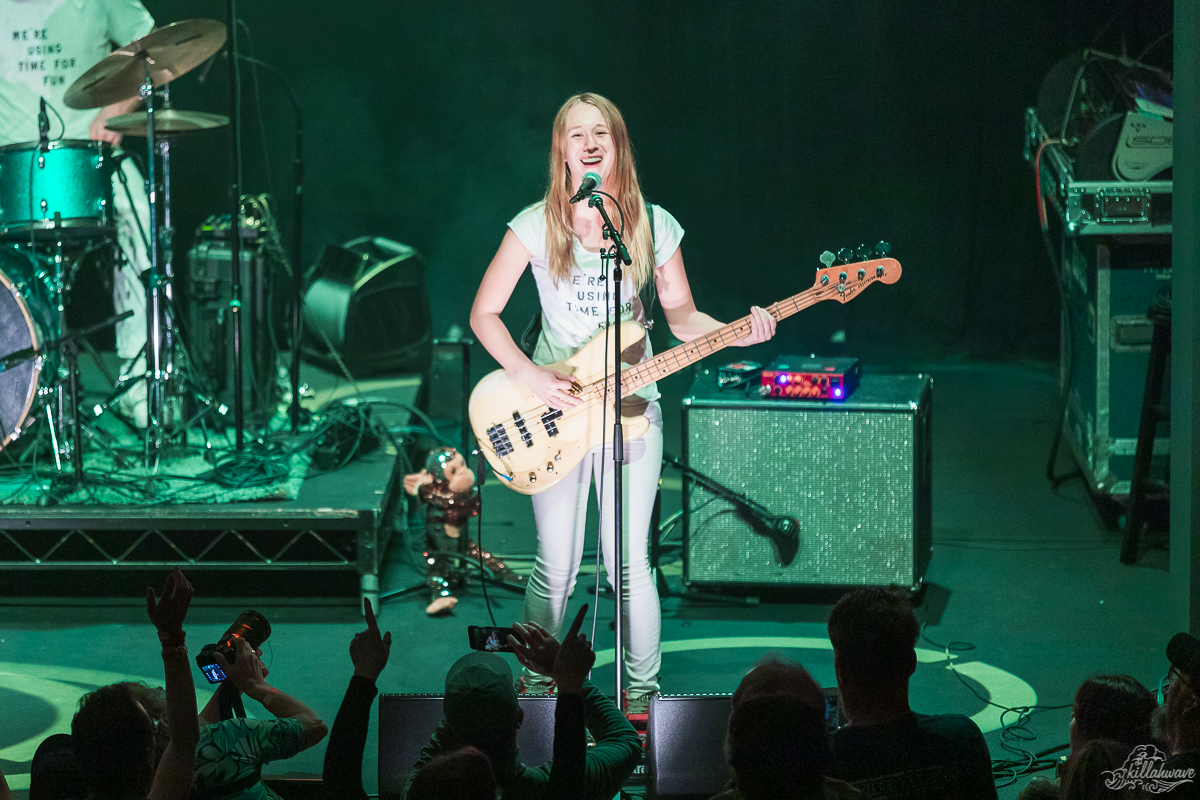 New York City's Karina Rykman has made waves recently as the bassist for the Marco Benevento Trio, and will grace the H.A.Z.Y. stage with her own band of merry musicians. Known for her sparkles and flair, her band brings a bass driven mix of rock, jazz and funk.
The must see events for Friday include Jamtronica heavy weights, Lotus. Last fall, guitar Jedi Tim Palmeri joined the squad after the departure of founding guitarist Mike Rempel, bringing a jazzier feel to their edm, post rock, funk and dance rock inspired sound. Colorado's String Cheese Incident return for two more smoking sets to close out night. They are known to collaborate with talented musicians, and conditions are ripe for surprises during their performance.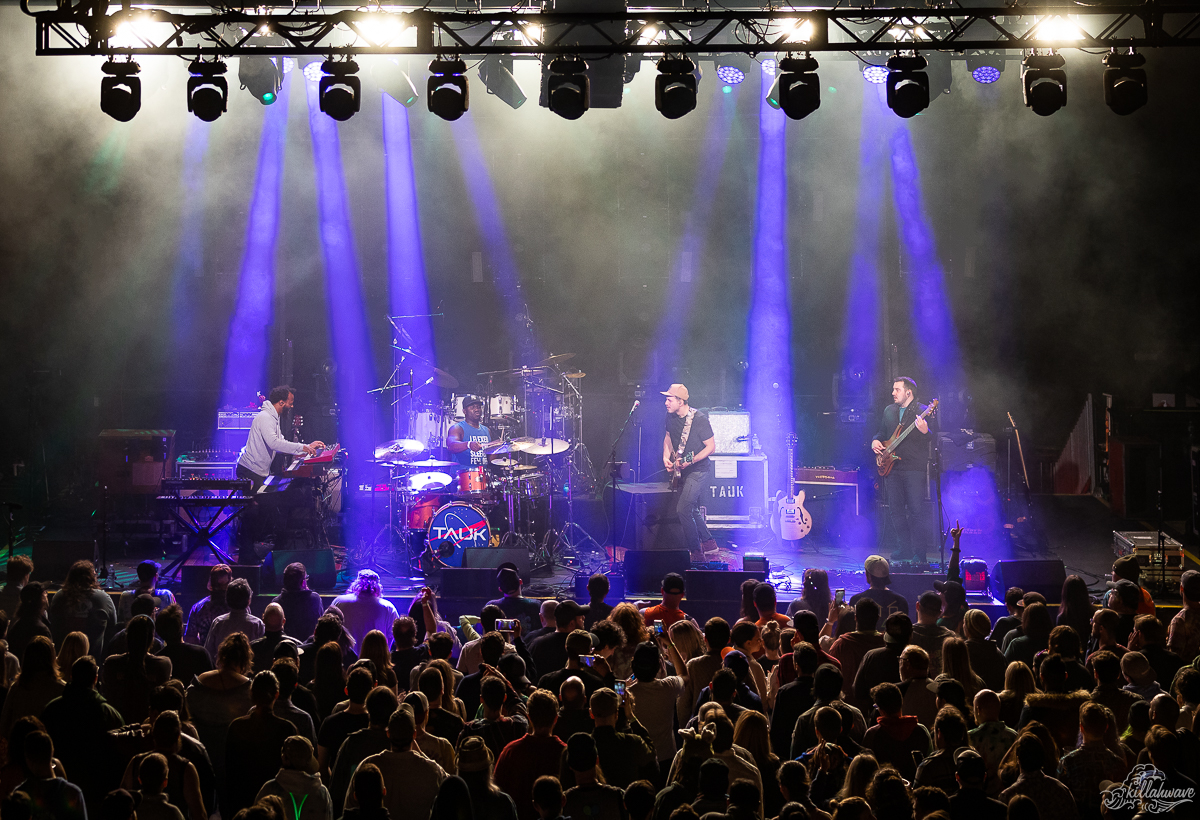 Saturday rolls on with the jam rock quartet Neighbor, who masterfully combine composition, ballads and improvisation on the Happy Ending Stage. Montana's Kitchen Dwellers immediately follow Neighbor, bringing a combination of bluegrass, folk and rock. Both are emerging artists worth checking out.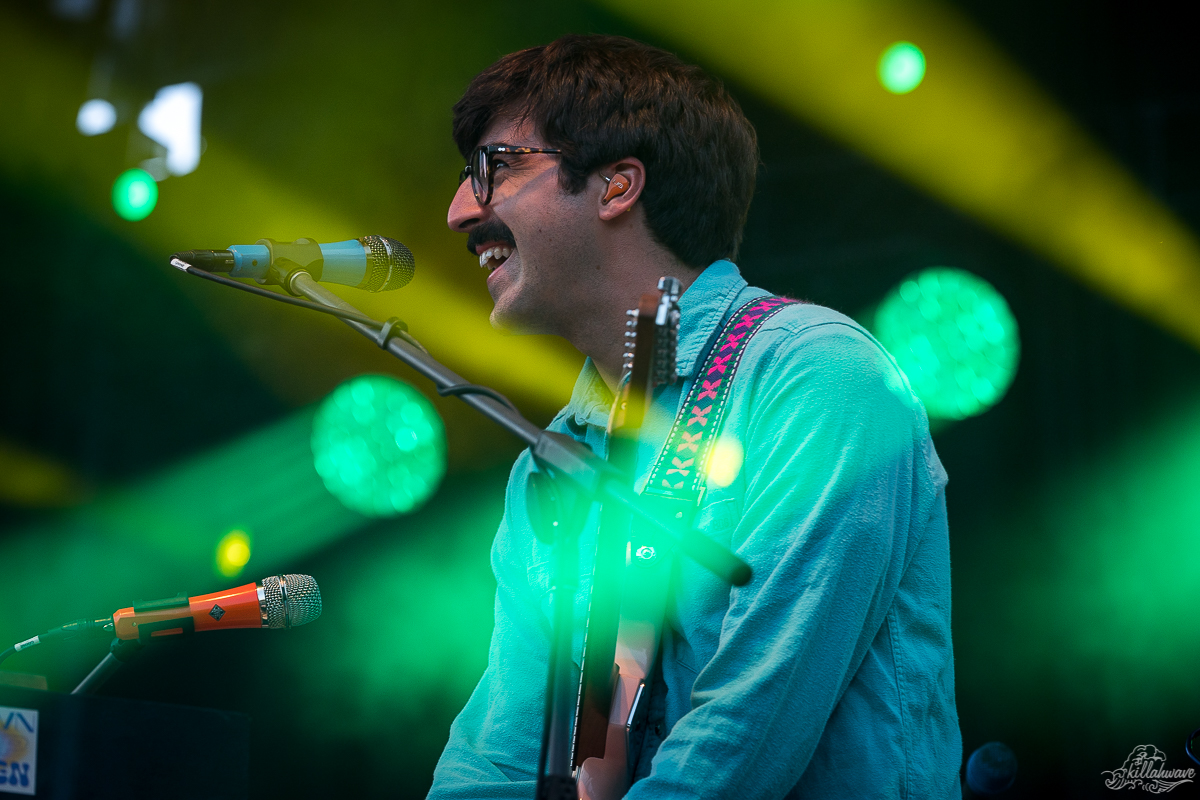 The can't miss artists for Saturday begin with the self described "indie jam rock" quintet from Connecticut, Goose. Their popularity has exploded in the past two years, as they fluidly traverse genres and sell out venues like Radio City Music Hall and Red Rocks. Catch them on the H.A.Z.Y. Stage.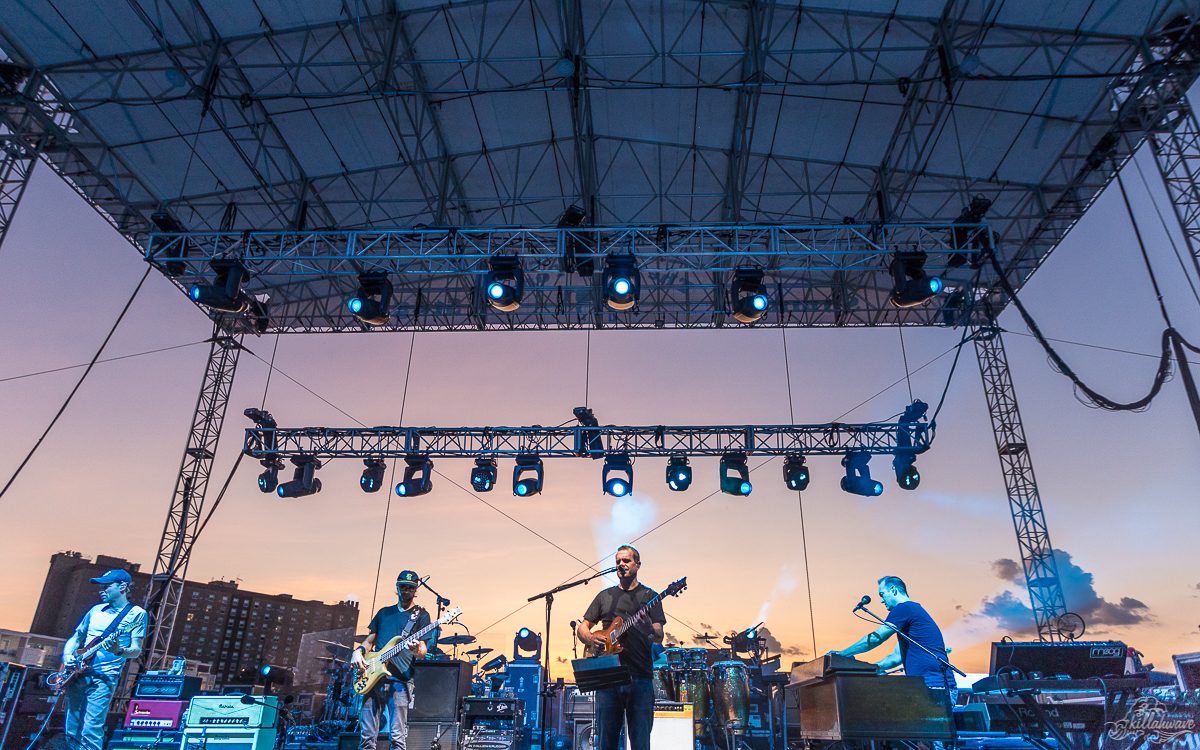 Umphrey's McGee returns for two tasty sets on the Sweetwater Stage. This will be immediately followed by two sets from the Trey Anastasio Band, led by Phish guitarist, Trey Anastasio. The stellar horn section melds magically with the groove, funk and rock based band. Anastasio is known to collaborate with guests at festivals, and will certainly be a memorable performance.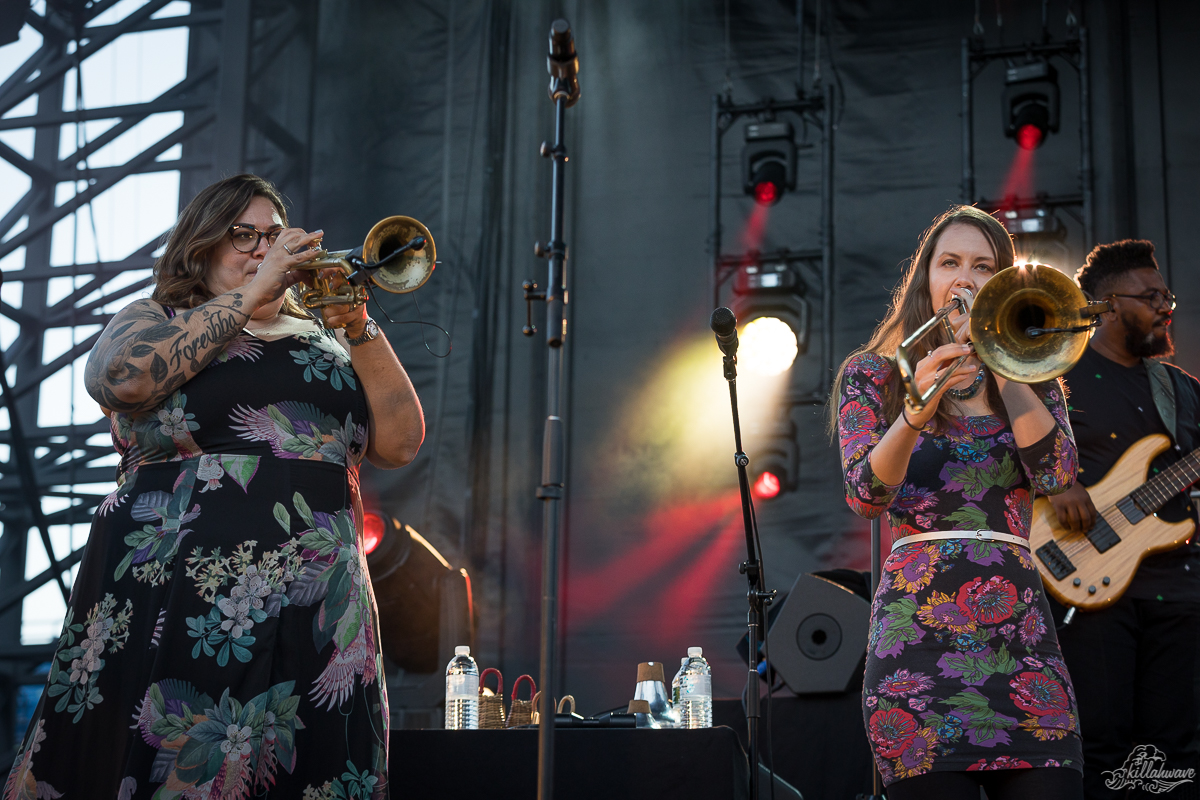 The Sunday lineup is considerably stacked, as well. As they say in the jam rock community, never miss a Sunday show. The festivities start with the Nth Power featuring Jennifer Hartswick. Drummer Nikki Glaspie leads this band rooted in soul, jazz, funk and world beats. Hartswick, best known for her trumpet and vocal work with the Trey Anastasio Band, will join this squad for a very special performance on the Happy Ending Stage.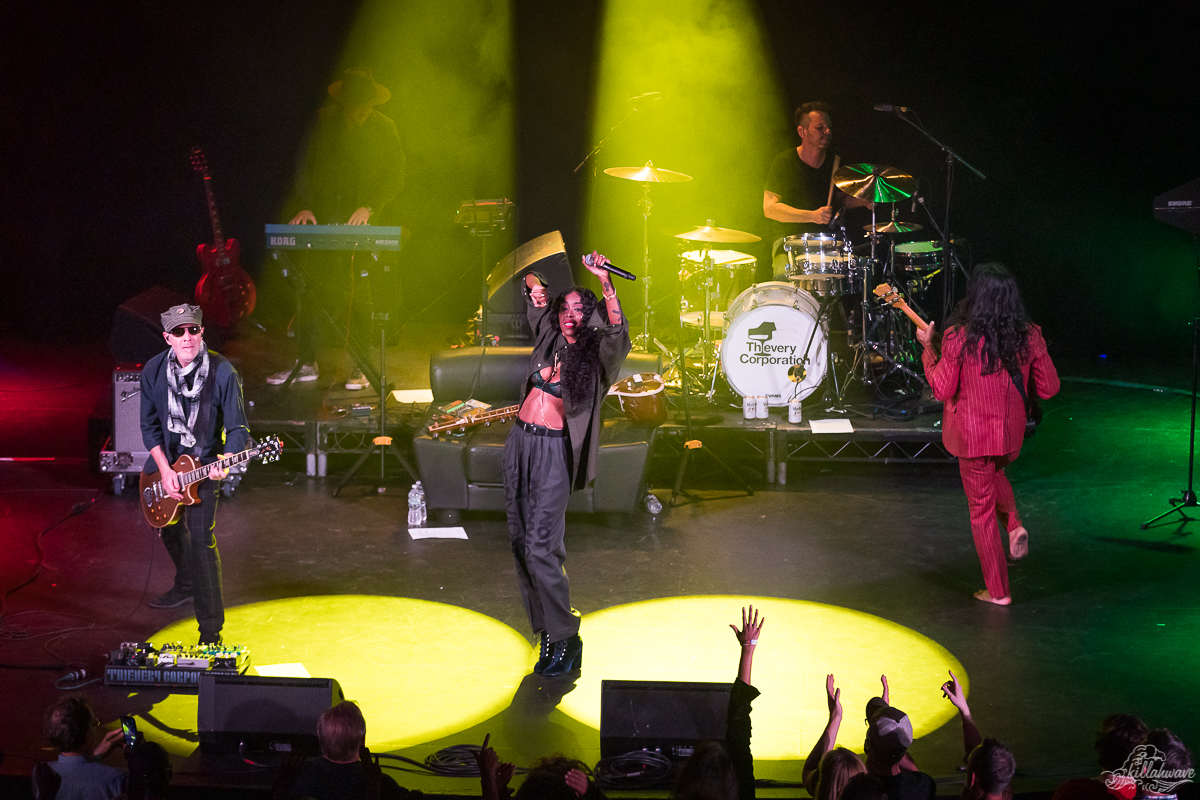 The H.A.Z.Y. Stage will include Boombox featuring Backbeat Brass, that translates to a classic live horn sound meshed with psychedelic rock and electronica. The Grammy winning instrumental act Snarky Puppy will deliver an eclectic blend of jazz, rock, world music and funk later in the day.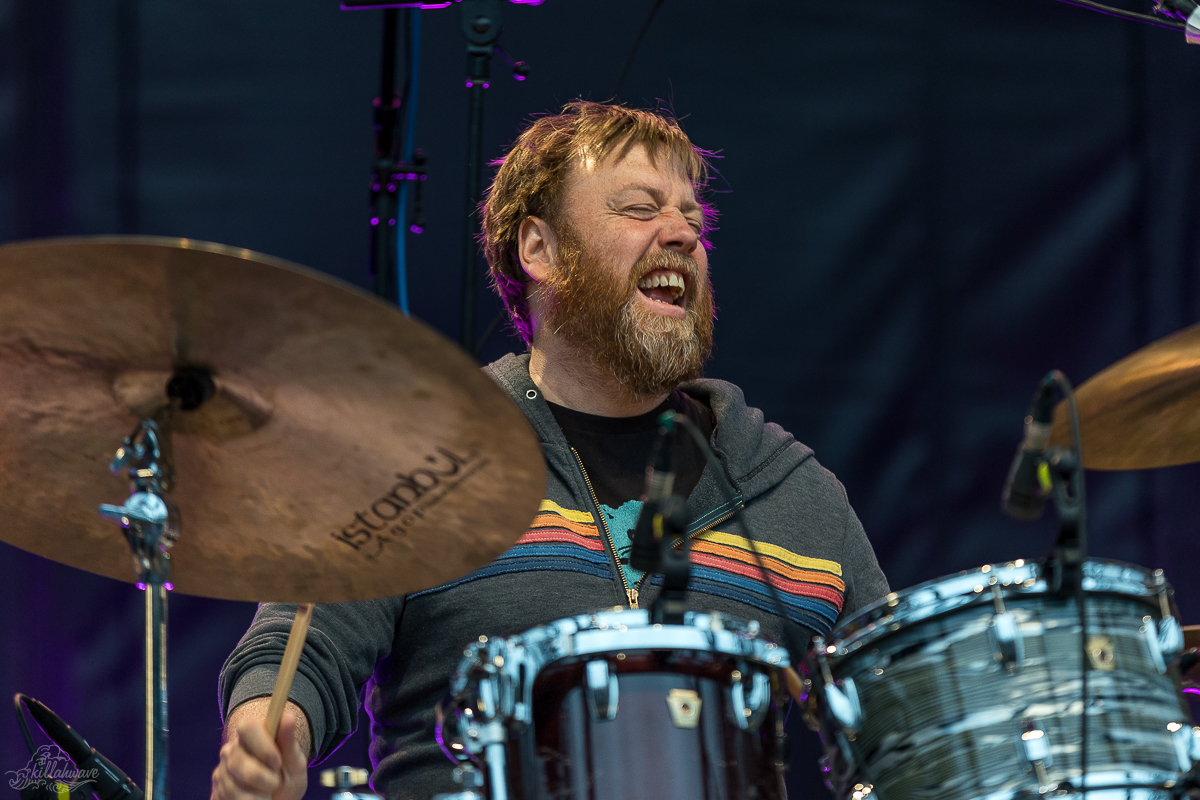 The must see acts on the Sweetwater Stage start with the genre defying Thievery Corporation, who are known for downtempo electronica, world, funk, and hip hop combined with powerful singers. They are proceeded by two vibrant sets of Joe Russo's Almost Dead, which features an upbeat twist on songs from the Grateful Dead, as well as other artists.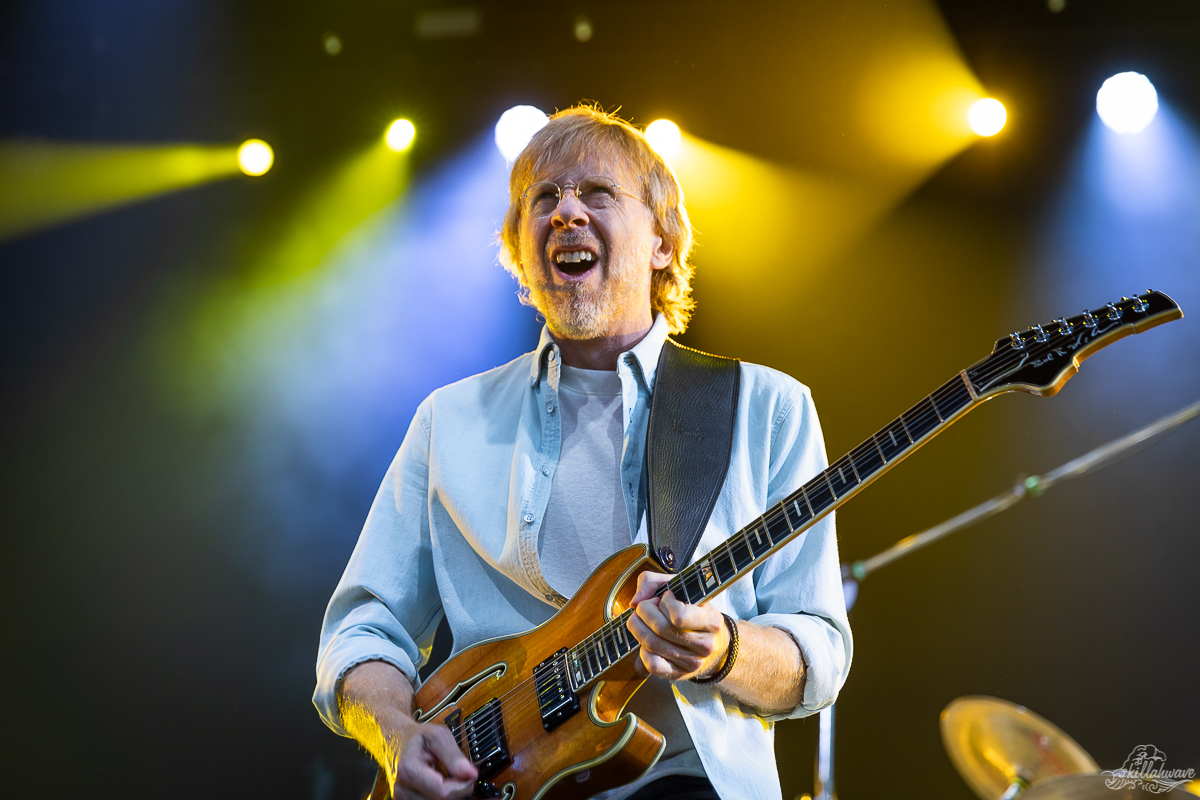 The festival closes out with a fiery performance by the power trio, Oysterhead. Led by Anastasio, this alt-fusion funk based squad includes Les Claypool (Primus) on bass and Stewart Copeland (The Police) on drums. Formed in April 2000 at Jazz fest, the group has assembled a only few times over the years, making their rare performance extra exciting.