For nearly 30 years Alice DiMicele has shared her trademark "groove folk" and "acoustic soul" with audiences from coast to coast. Along the way she has shared the stage and studio with some of music's best. For her 13th independent recording "Swim," (Release date: Jan. 26th, 2015) DiMicele assembled a bevy of kindred musical contemporaries to create a record that can only be characterized as a family affair. Backed by some of her most beloved community of musicians, DiMiceles's multi-octave voice dives deep and soars high, invoking passionate emotion creating a fresh funky stew all her own as she explores folk, jazz, funk, rock, and soul.
Special guests, friends, and band members on Swim include; Bill Payne (Little Feat), Vince Herman and Andy Thorn (Leftover Salmon), Jeff Pevar (Jazz Is Dead, CPR, Ray Charles, Rickie Lee Jones), Skip Edwards (Dwight Yoakum), virtuoso violinist Darol Anger, Bonnie Paine and Daniel Rodriguez (Elephant Revival), Keith Greeninger, Mikey Stevens, and many more. Two rhythm sections provide the backbone on the album along with Alice's trademark driving percussive acoustic guitar: playing on 7 of the 10 tunes are Damian Erskine (bass) and Reinhardt Melz (drums) from Gino Vannelli's band, while Jared May (bass) and Michael Forney (drums) play on the remainder of tracks.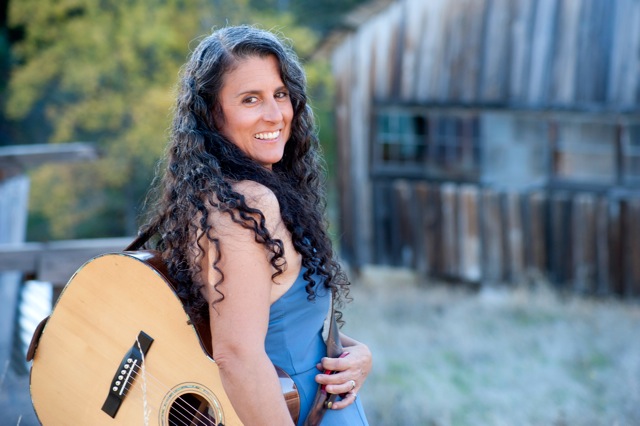 Recorded deep in the heart of DiMicele's home turf in Oregon's Siskiyou mountain range, at The Studio at Pacifica in Williams (the old Steve Miller Ranch built in the 1970s), Swim was engineered and mixed by multi-faceted videographer, drummer and Grammy award winning producer/engineer Dennis Dragon (Captain and Tennille, Johnny Rivers, Carole King). Additional editing and recording was furnished by Jeff Pevar, who also plays electric guitar, dobro, and lap steel on the album.
Coinciding with the CD release is the video launch of 'Swim,' the title track off the album. "Swim" showcases what a funky powerhouse DiMicele can be when backed by a top-notch horn section and the spiraling keys of a Hammond B3. The video was filmed at the historic Ashland Armory in Ashland Oregon and filmed by the "Live at the Armory" crew, directed by Greg Frederick and edited by Pete Bedell. The video features musicians that appear on her album including Jeff Pevar, Damian Erskine, Mikey Stevens and others. The fantastic Coyote Rising Giant Puppet Troupe  participated in the "live" video shoot as well as colorfully attired folks young and old from the Ashland community. DiMicele states: "The title track "Swim" is a celebration of self-reliance and learning to take life by the horns! To create a life that one wants rather than letting life happen to you. It is also a cry for standing up for what is right and raising a voice for the voiceless."
In support of the new album, Alice DiMicele will be touring throughout 2015. For more information visit: www.AliceDiMicele.com