The All Good Music Festival has been around for 16 years, but for the first time since 2003 it was held away from Marvin's Mountaintop in West Virginia. Once again the festival held up to its reputation for inspiring acts to put on big things.With Gathering of the Vibes happening in the same weekend, the festival had a dominant feel of Midwest in the air. My crew, coming from New England, was immersed right into the Midwest culture with residents hailing from Ohio and Michigan surrounding us. The crowd was friendly and excited to be there, but there were murmurs from some stating how they missed Marvin's.The weather was up and down, with plenty of rain coming at the beginning of the weekend. The temperatures remained high throughout the festival, with scorching temperatures on a mostly sunny Sunday. It was humid and sticky the entire time, so basically if you started sweating you just never really stopped.One strange aspect that I have never encountered at a festival was that the bracelets were equipped with RFID chips. This not only sketched me out, but most of the crowd and even some of the bigger artists thought that it was pretty fishy. Needless to say I ditched that thing in the A and W trashcan before we headed back home.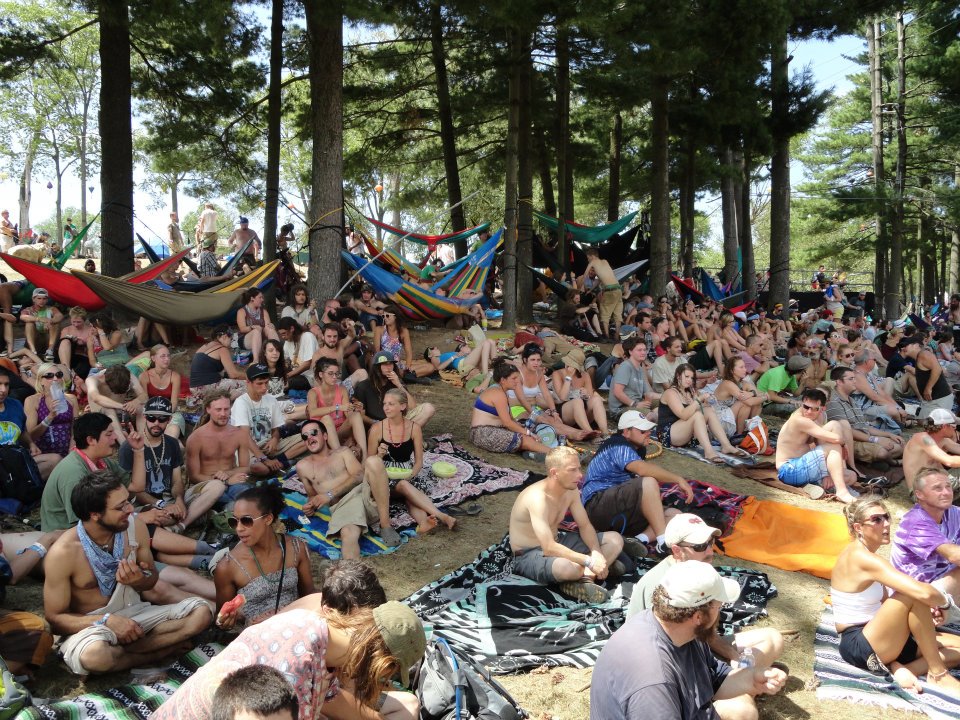 The location was spread across two sides of a road, with one area containing the Dragon and Crane stages. This was very convenient because every day there was basically constant music. As one band was playing, the other was setting up. Bravo to this system. It definitely worked.This area contained a variety of vendors that one who frequents festivals will commonly see. There was also a giant Buddha, but there were specific instructions to not rub its belly. There was plenty of tree cover on the side of the stage, which became necessary throughout the weekend which had temperatures well over 90 degrees once the thunderstorms stopped on Friday night.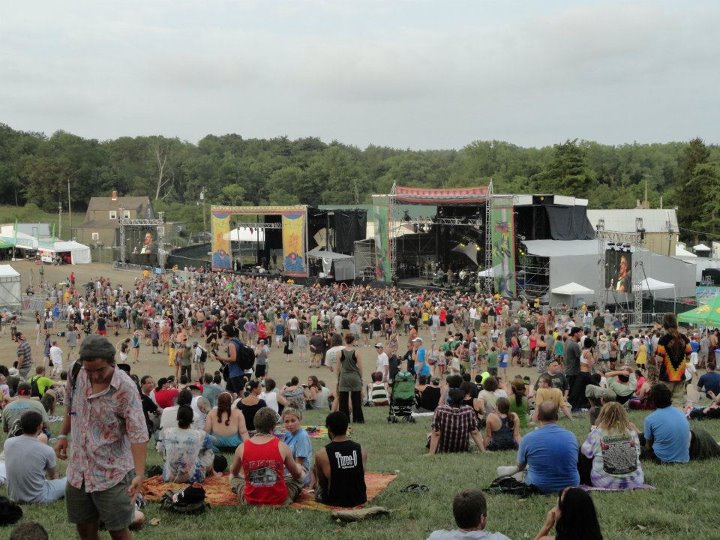 On the other side of the road there was a whole galaxy of cars strewn about the rolling, hilly area. There was also another Shakedown Street area with the Grassroots Stage and a ferris wheel alongside it. This was the area that would rage all night, with people milling around until sunrise. The Grassroots stage had music going past 5 a.m. and on Friday night the artists were literally were forced to get off the stage and for the crowd to get on their way. The place was an absolute rave with glow sticks flying, crazy raver girls moving their bodies in directions I didn't know possible, and men wearing strange hats and glowing shirts womping throughout the audience.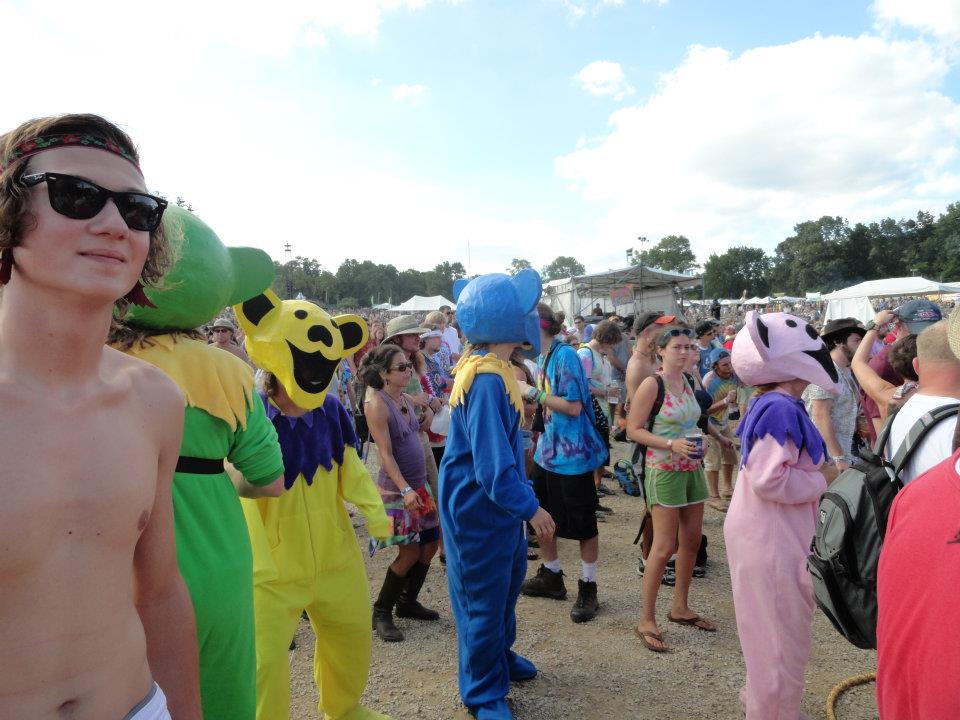 Unlike many festivals of today, there was not much of an electronic or dub step presence at All Good aside from the late night dance fests. Acts like Shpongle, Big Gigantic and Conspirator killed it and represented that area of music, but it was obvious that this was festival much more based on the aura of the Grateful Dead and the jamband and bluegrass scene.  Five musicians have either played for the Grateful Dead or have sat in (Bob Weir, Phil Lesh, Branford Marsalis, Bruce Hornsby, Mickey Hart), and there was, of course, Dark Star Orchestra. In fact, it was a bit strange to see the set lists chosen by these bands. There were plenty of repeated songs especially between Dark Star Orchestra and Phil Lesh and Friends, but it really happened between all of these bands. I guess it was our call to see which one could play Fire on the Mountain or Bertha better.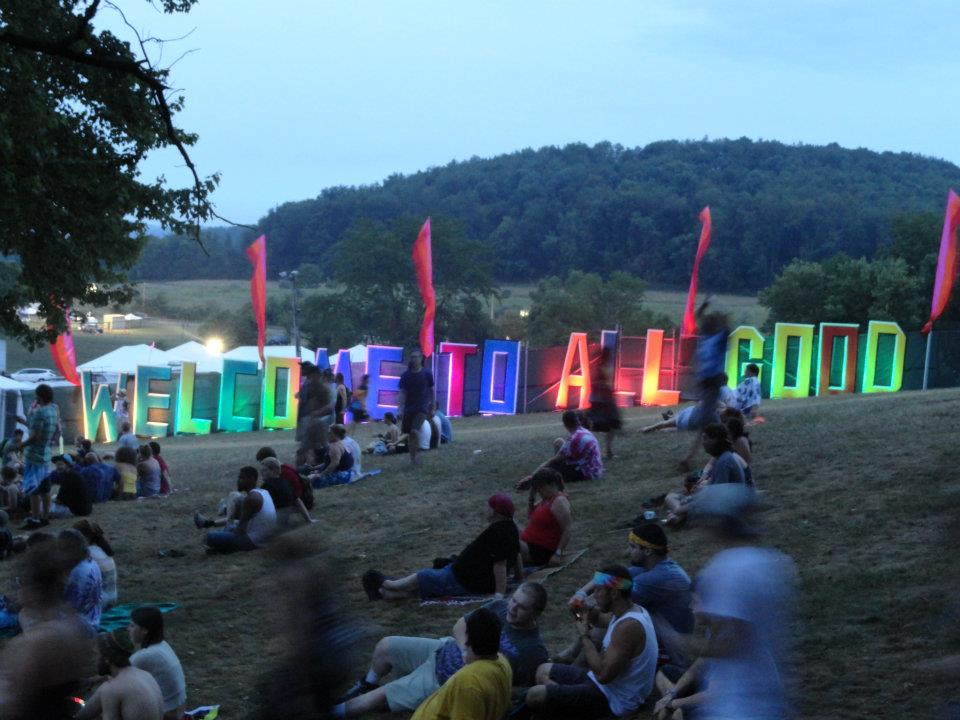 Here are some highlights below going day by day:Thursday:It was crazy that All Good had a lineup this good on Thursday. For anyone who likes the Grateful Dead, this was like a dream come true. Bobby Weir, Bruce Hornsby and Branford Marsalis crushed it with some interestingly jazzy takes on some old classics. A memorable moment was the show opener Bird Song, marking the first time the trio had ever played together. It was a beautifully jazzy jam. The show picked up speed and turned into a true rocker by the end.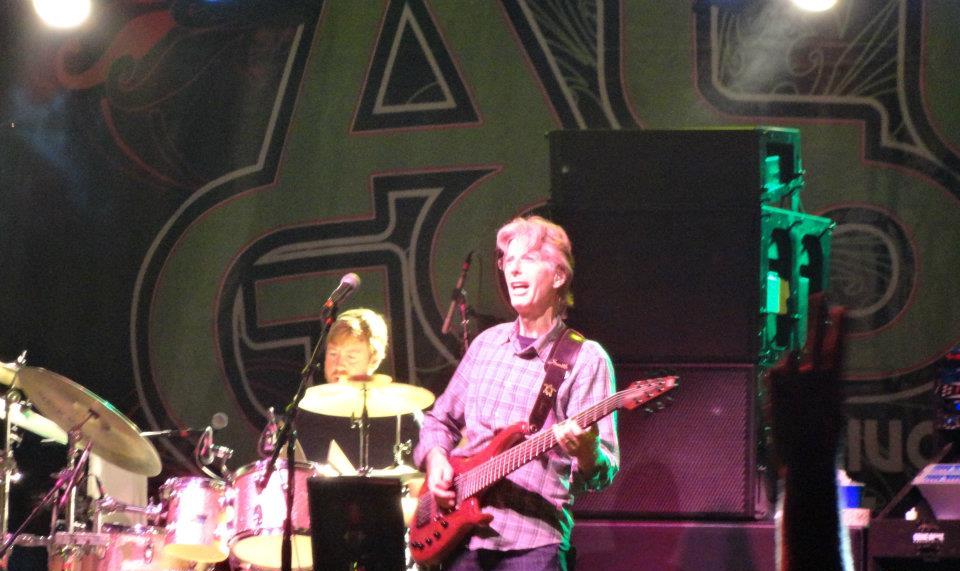 Phil Lesh and Friends was amazing and was a bit of a family affair with Brian and Grahame Lesh playing by his side. The rest of the lineup was filled out by Teresa Williams and familiar faces Larry Campbell and Jackie Greene. Greene took much of the vocals while manning the keyboard, which was to my surprise and delight. Campbell and Graham Lesh were the guitarists with Brian Lesh on the mandolin. It was such a great thing to see Phil laughing and smiling next to his kids. And the music was incredible, with standout versions of Peggy- O, New Speedway Boogie, Truckin' and Mississippi Half-Step.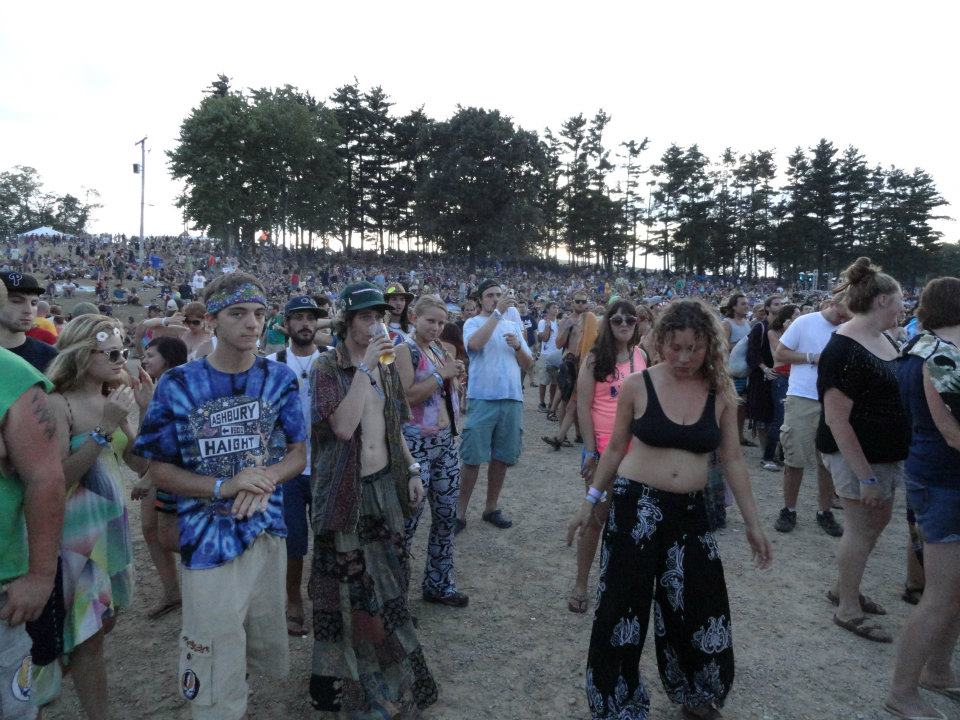 Shpongle rounded out the night, doing his weird thing on stage. He was set up in the center of a pyramid that was donned with LED lights, designs and graphics. I will say that I was slightly disappointed because I thought that when it was said there would be a masquerade, there would be a little more than just Simon Posford playing his tracks in a pyramid. The music was brain-melting but as far as Shpongle goes, the set up was fairly "meh." It reminded me of a less cool version of EOTO's Lotus flower stage.Friday:Music started at 9:30 a.m. on Friday with Dirtfoot and didn't end until 5 a.m. In between, there was some serious music. Everyone Orchestra was a huge hit and something I had never seen before. It was great to see musicians up on stage playing together and making music with the crowd and a conductor. Definitely different and it certainly worked.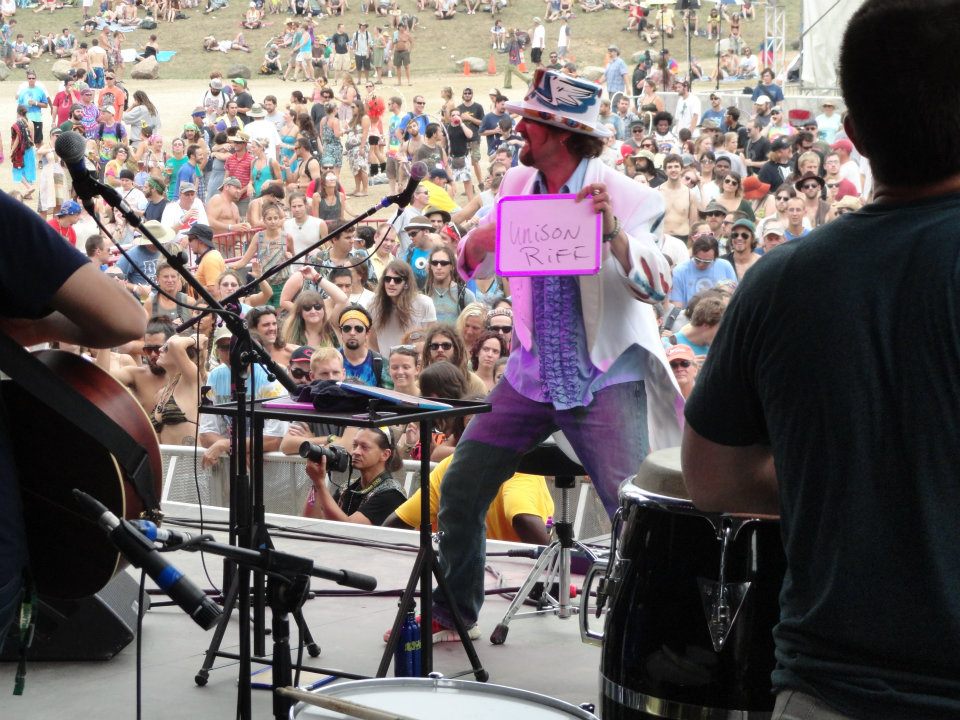 Yonder Mountain String band was incredible and I had the honor of meeting Jeff Austin and Adam Aijala. They were down to Earth dudes who said it how it was and were genuinely excited to hit the stage that night. It showed because they put on a ripping set that even included Talking Heads Girlfriend is Better and Allman Brother Band's Whipping Post.The Flaming Lips, to me at least, was the biggest flop of the weekend. I had never seen them before and had heard great things about their live performances. To be honest, I was completely bored and caught myself hoping that each next song would be the last. Not even the confetti cannons and extreme videos on the screen could shift my thoughts on how tragic the show was. And the close ups where I can see your boogers aren't cool or creative.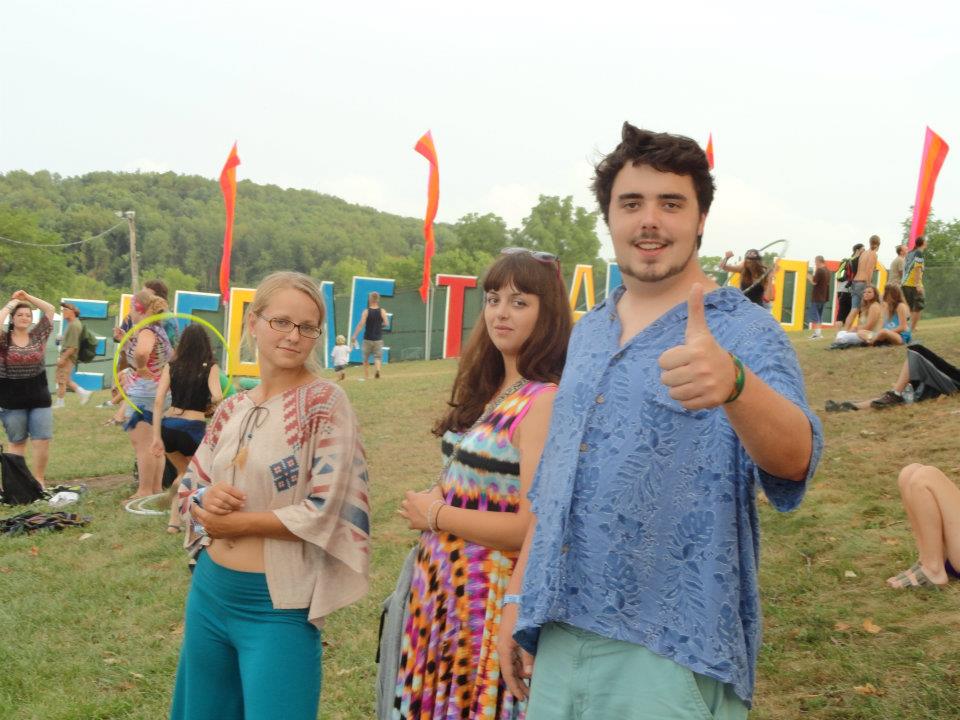 Fortunately the evening was saved by Papadosio, who raged a 45 minute set that seemed like it was a blink of an eye. It was my first time seeing these guys and I was truly impressed by their jamming ability and creative uses of sound.Galactic's late night set was fantastic and had the entire audience grooving hard to the funky beats and horns. If you weren't dancing during this set it was probably because you passed out or your feet didn't work. Galactic is a must-see and they proved it yet again.Saturday:Here was the heat! Saturday brought hot temperatures and hot acts that included Conspirator, Railroad Earth, Dark Star Orchestra and Big Gigantic before night hit. Once nightfall came, the Allman Brothers took the stage to the largest crowd of the festival and they did what they did best: play some damn good ol' bluesy jams.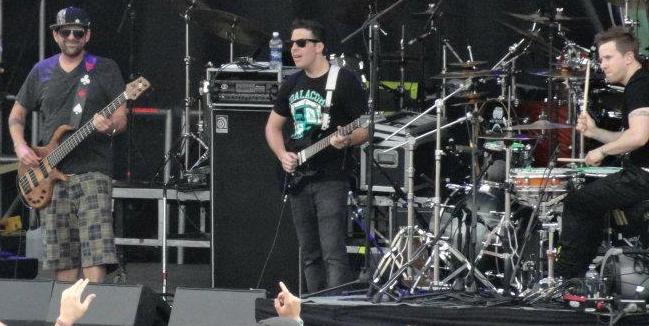 Conspirator stole the daytime set, announcing that they hadn't even slept yet since their last performance at Gathering of the Vibes the night before. They played some familiar Conspirator tunes along with new material. I had doubts about how a daytime Conspirator show would work out, but I have to say that it went well.Dark Star Orchestra was fun but I was a bit discouraged that there were many repeats from Phil's set. I was not the only one who was thinking this, with many talking about this throughout the weekend.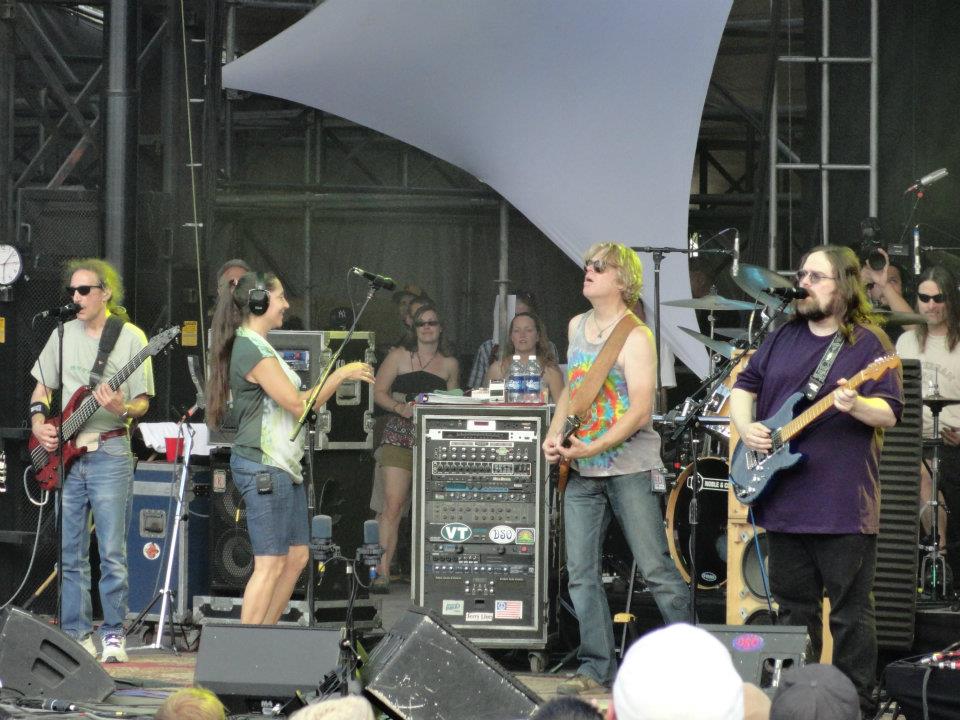 The Allman Brothers Band were as good as I have ever seen them. They are the type of band that can take it down so slow and magical to a roaring jam. On Saturday night they did this with precision. One Way Out and Midnight Rider were familiar favorites, but my favorite part of the set may have been Blind Willie McTell. This was some good music, folks.Lettuce and Lotus were the late night acts and both kicked ass. Lettuce only had a 45 minute set, which was unfortunate because I felt like they were just getting started. Guitar aficionado Roosevelt Collier played on a funky Lettuce track, just after he had played with several acts throughout the weekend such as the Allmans. Lettuce brought the funk hard as they always do.Lotus played over two hours of trancy, electronic dance jams. It amazes me how long Lotus has been around at this point. While their style has changed slightly over the years, these guys still know how to take extended jams out there. Sometimes I do catch myself thinking that they may have been playing the same song for 25 minutes, and then I remember that they actually probably are. It was a great show and quite the way to end the Saturday at the festival.Sunday:Sunday was incredibly hot and difficult to even make it to the music. I had planned on getting down there for the Devil Makes Three and spending the whole day in the shade. Instead I had to make it down mid afternoon where I caught the Mickey Hart Band set. It was a great show and full of jams. Mickey looked like he was having a blast and was even toying with a kaossilator at one point.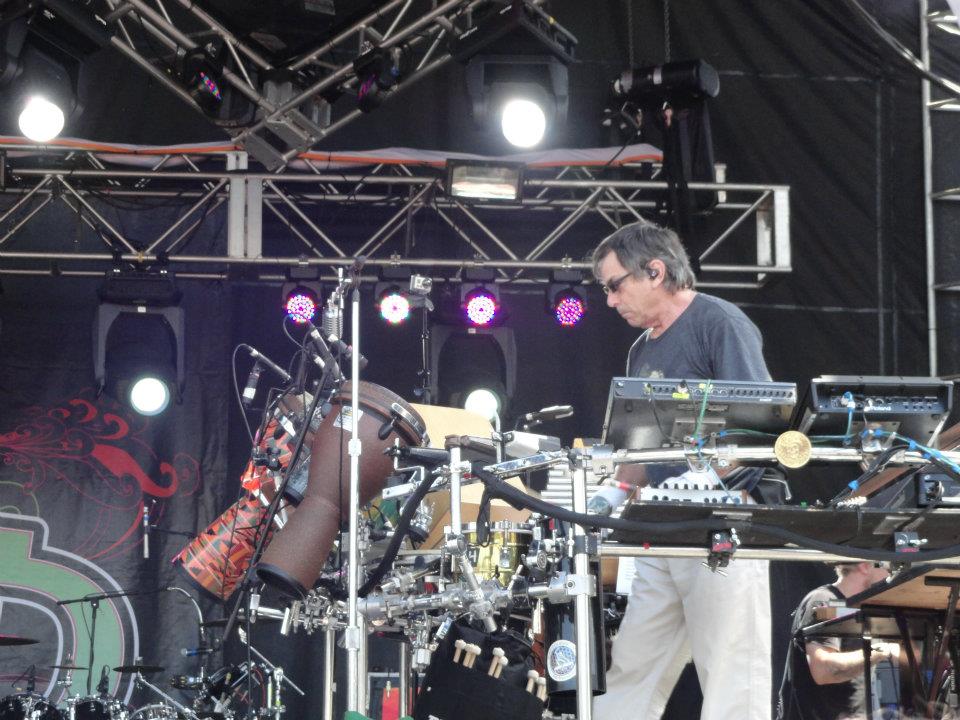 It was so hot during the day that it appeared that many people had hit the road by mid afternoon. The sign that normally said "Welcome to All Good" was changed to "Go Mellow," which proved to be a useful mantra in the near 100 degree heat. Most of those who managed to brave the heat were under the line of tree cover on the hill near the stage. However there was still a couple hundred fans who were up front for Mickey; all looking like they were thoroughly enjoying themselves whether they were melting in the heat or not.The mellow Sunday was a great way to wrap up a weekend that had raged about as hard as possible. The mix of the friendly Midwestern crowd, along with the superior musical acts made this a festival to remember. All Good has continued its long tradition of putting together one hell of a festival, no matter what location.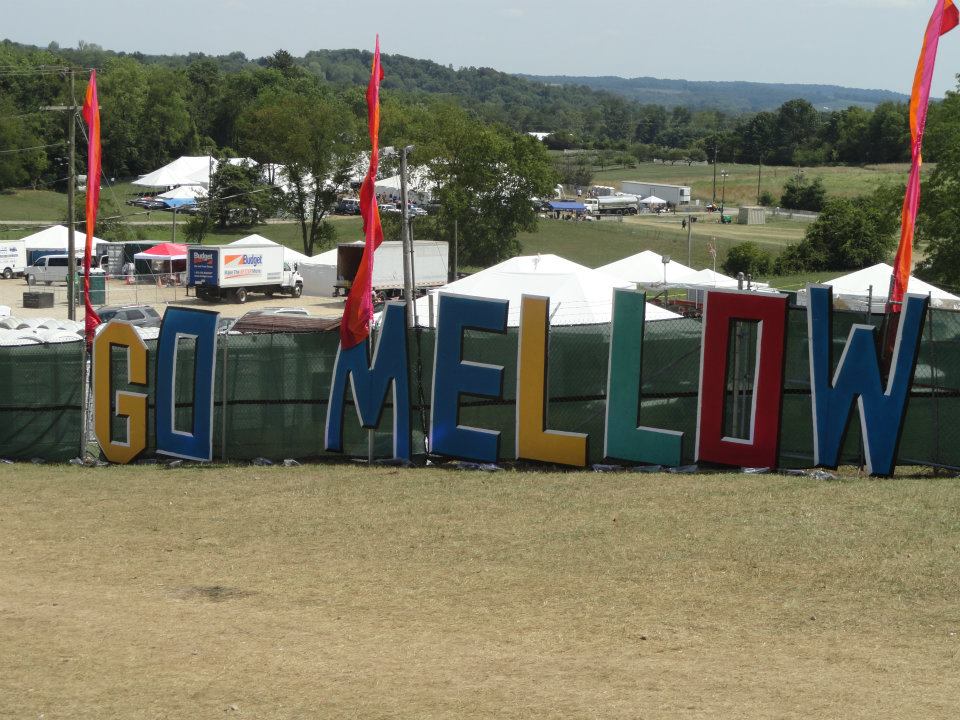 Check out more photos from All Good Festival 2012.