Boasting the kind of ferocious funk collaborations you'd expect to find in New Orleans during Jazzfest, as opposed to the remote Pocono Mountains of Pennsylvania, Equifunk sets itself apart this summer -- an unsuspecting gem among 2013 festivals.
For the past 5 years, Equifunk pioneered an all-inclusive two-day tradition at Camp Equinunk in the hills of Northeast Pennsylvania. Essentially a summer camp getaway for adults, that combines the cost of lodging, meals, beverages and unlimited beer into one convenient and affordable ticket ($350 cabins, $225 VIP camping or $185 regular camping for the all-inclusive amenities).
"Each year our attendance has doubled, but it still keeps the intimate vibe we set out for," explained festival creator Eric Kamen. "We may look like a simple festival at first glance, but the joy Equifunk brings to that valley is so much more dynamic. The all-inclusive set up feels like you're are at someone's personal party -- to not have to carry your money around to get a drink or a bite to eat is an invaluable feeling. The pool scene in the afternoons is unreal, and at night the main stage exudes energy of club show within the ease of an outdoor environment." Kamen added, "We take pride in our lineup and really listen to our fans so each year they get the best possible experience."
2013 Equifunkers will groove to performances by Soulive (featuring the Shady Horns and legendary sax man Maceo Parker), the New Mastersounds w/Artist at Large, saxophonist James Casey (Lettuce, Trey Anastasio Band), Anders Osborne featuring John Medeski, JJ Grey & Mofro, Keller Williams with More Than a Little (his new funk band) and many more -- all while enjoying the perks of a poolside hang, outdoor sports activities and sharing good vibes among friends.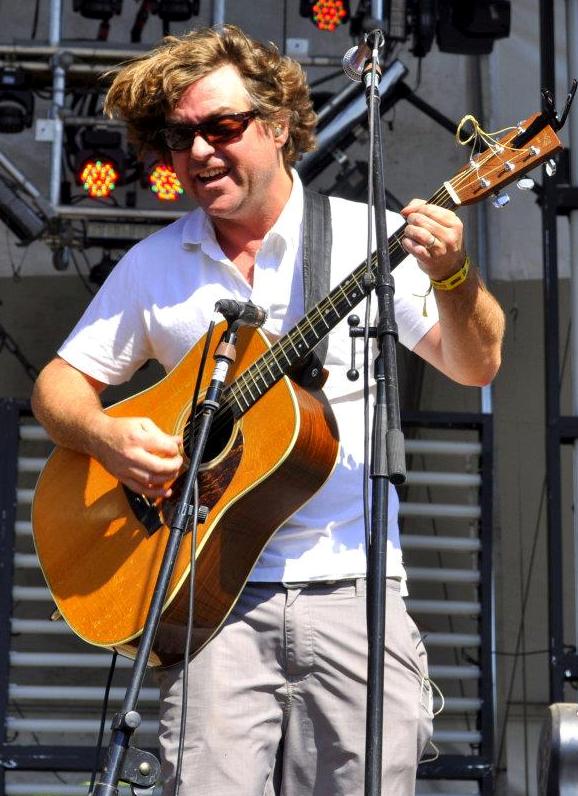 As a special treat to fans in its 6th year, Equifunk will offer its first-ever Sunday Series -- a full day of live music featuring Phish drummer Jon Fishman's band Pork Tornado, never-before-seen supergroup the M&Ms (Stanton Moore, Maceo Parker, John Medeski, Papa Mali, Robert Mercurio & Marco Benevento), a superjam by the "Equifunk Allstars," and sets from the Revivalists, the London Souls, the Heavy Pets, Mike Dillon Band and Main Squeeze.
Landmark Sunday Series
By popular request, 2013 will be the first year Equifunk presents live music on Sunday.
"Those two days flew by so fast, people didn't want to leave by Sunday," Kamen recalls. "Our attendees are so loyal, we were eager to evolve with them and make Equifunk better each year as it grows."
Starting early afternoon, the day's lineup boasts some of the weekend's most recognizable upcoming names in rock and jam, such as The Revivalists, The London Souls and The Heavy Pets. Sunday's talent also includes a special Equifunk All Stars super jam featuring Eddie Roberts & Pete Shand (the New Mastersounds) with Stanton Moore (Galactic), Nigel Hall (Lettuce, Warren Haynes Band) and James Casey (Lettuce, Trey Anastasio Band), before an anticipated set from the M&Ms and Phish drummer Jon Fishman's side-project, Pork Tornado.
"I always wanted to book Pork Tornado at Equifunk," Kamen beamed. "I'm a big fan and thought their country-funk style was a perfect fit for what this festival was built on. When I heard they were available, I jumped on it immediately -- that's the kind of bill Sundays were meant for."
Equifunk's new Sunday lineup comes as free gift to festival-goers in addition to their two-day all-inclusive pass. While meals and drinks are no longer complementary amenities on Sunday, a variety of craft beer, liquor and food offerings will be available for purchase all day as fans enjoy the final sets of the weekend and through gate close Monday.
More Than Just The Music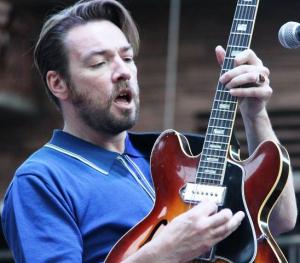 The grounds of Camp Equifunk enhance the intimate, funk-filled atmosphere presented on stage. Guests can hit up poolside parties with a waterslide, outdoor activities from tennis and softball to 3-on-3 basketball tournaments and yoga, and even more interactive events, including a fan vs. artist tennis match with drummer Simon Allen of the New Mastersounds, and a late-night campfire set with Marco Benevento.
The weekend's lodging accommodations are split between the Equinunk cabins located on the main campground and the Blue Ridge cabins located just a short walk away, with outdoor camping available at each.
Getting to the Funk
Equifunk offers a bus pass from New York City, where fans carpool to the festival grounds leaving Friday and returning Sunday or Monday for Manhattan. The shuttles run in either morning or evening shifts for $70 round trip or $35 one-way.
For more information, visit www.equifunk.com.