Roots duo Allison de Groot & Tatiana Hargreaves have just released an EP of hot outtakes from their critically acclaimed 2022 album, Hurricane Clarice, on Free Dirt Records. Produced by Phil Cook, the album was recorded as if for a live performance, so some of the duo's favorite tunes didn't make the final set, namely these three!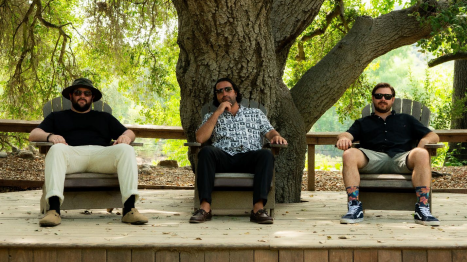 In Their Own Words:
When we recorded Hurricane Clarice, one of our main goals was to try and get as close to the feeling we have on stage when we perform together. Rather than do multiple takes of a tune back to back, our producer Phil Cook had the idea to play sets in the studio each day, just like in a live performance. Each day we would start with a set of seven to eight tunes and just play through the whole thing, only stopping to re-tune in between tunings. Afterwards, we would take a short break and play the same set in reverse order. We had two main sets we would play through twice each day – one for high tunings and one for low tunings. Some repertoire we knew we wanted to include on the album, but we also swapped out different tunes each set to keep it fresh and see what would happen. By the end of our time in the studio, we had 28 tunes and songs to choose from, only nine of which made it onto the album. The tunes in this outtakes release are some of our favorite additional tunes that we played.
The tunes in this outtakes release are some of our favorite additional tunes that we played. Sunnyside and The Snowstorm we did two takes of on different days, choosing the Saturday takes for both of them. Featherbed we just played once in our 'A tunes' setlist on the last day of recording. We learned Sunnyside from various sources, primarily the Vernon Solomon recording on the County Sales Texas Hoedown album, but also from several jam recordings of Terry Morris (you may notice some Terry Morris licks in the fiddle part). The Snowstorm we learned from a field recording of Darley Fulks from Wolfe County, Kentucky recorded by John Harrod. With "The Snowstorm", we imagine it as Fulks' creative response to Vivaldi's Four Seasons – full of drama and intrigue. Next to Wolfe County is Magoffin County, the home of John Morgan Salyer. His tune Featherbed is one of our favorites to play together and we joyously play it for almost 5 minutes.