How grand is it that in a thriving music culture we find ourselves blessed with genre specific events. Too often I find a billing with 'everything plus the kitchen sink'. Having variety in a billing is nice. Having a concise theme and being able to attend as much of the scheduled performances as you like is even better. Earlier this spring we were reminded just how nice that is with the 1st Phunkberry Music Festival that catered to the almighty funk genre. This time its string style of the mountain variety. No schedule conflicts, No compromising, just one big 'string band party' on a stellar farm to welcome Fall in the Ozarks.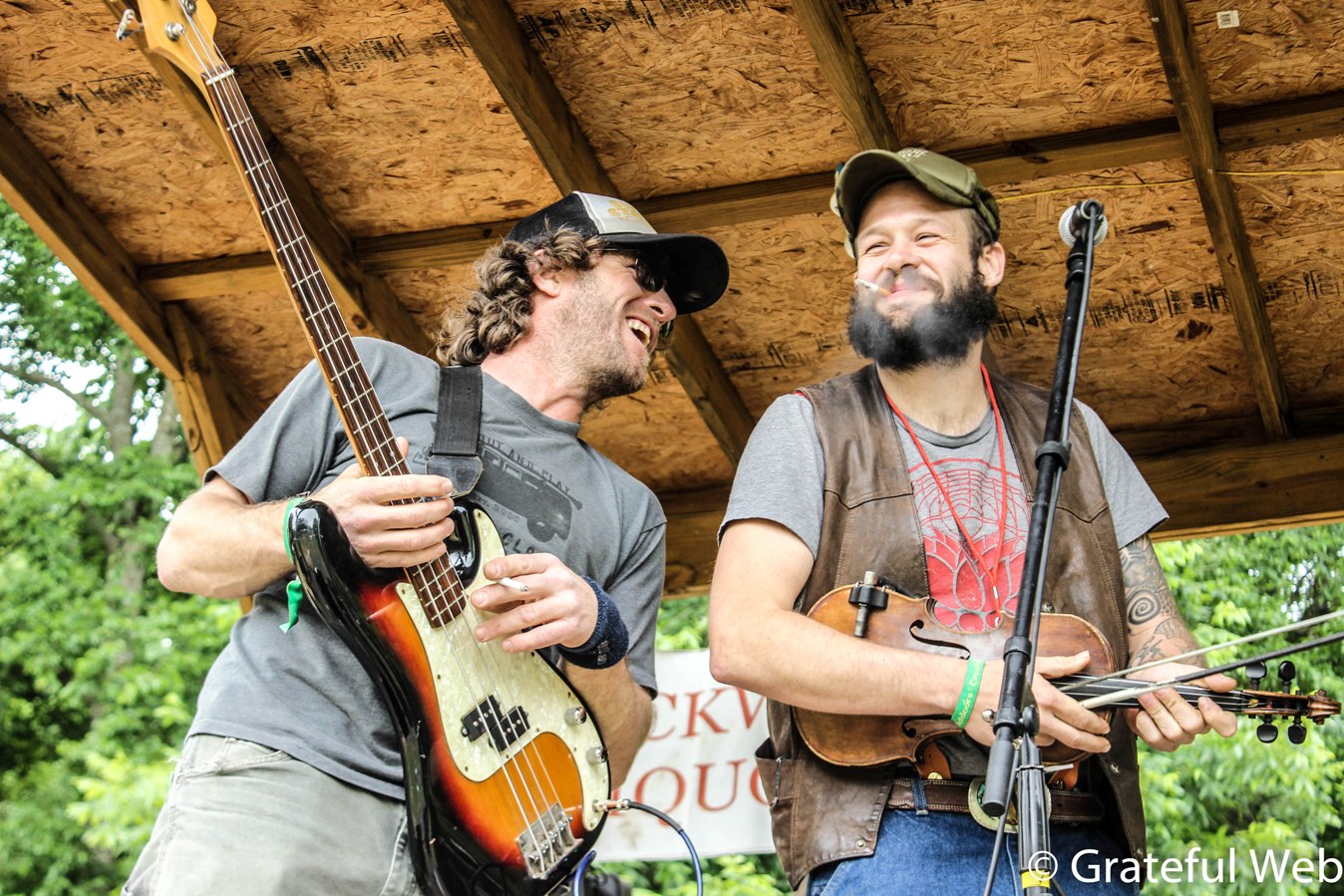 Hosted by Deadhead Productions, the 1st Hillberry Music Festival is proud to present its fine collection of string music. Topping out the bill are local favorites with a nationwide following, The Schwag as they present two nights of Grateful Grass. Alongside are Ohio's #1 bluegrass band, Rumpke Mountain Boys with their special blend of 'trashgrass'. Mark Bilyue (Big Smith) and Cindy Woolf will also present their much acclaimed duo. Rounding out the 2015 lineup: Mountain Sprout, Tyrannosaurus Chicken, Cluster Pluck, The Hatrick, Foley's Van, Dirty River Ramblers, Arkansauce, Cutty Rye, Big Steel River, Chucky Waggs, Woody & Sunshine, Richie Shakin Nagan and last but not least Arkansas Ground Score. Go to hillberryfestival.com/hillberry-2015-event-schedule for the complete event schedule.
The Farm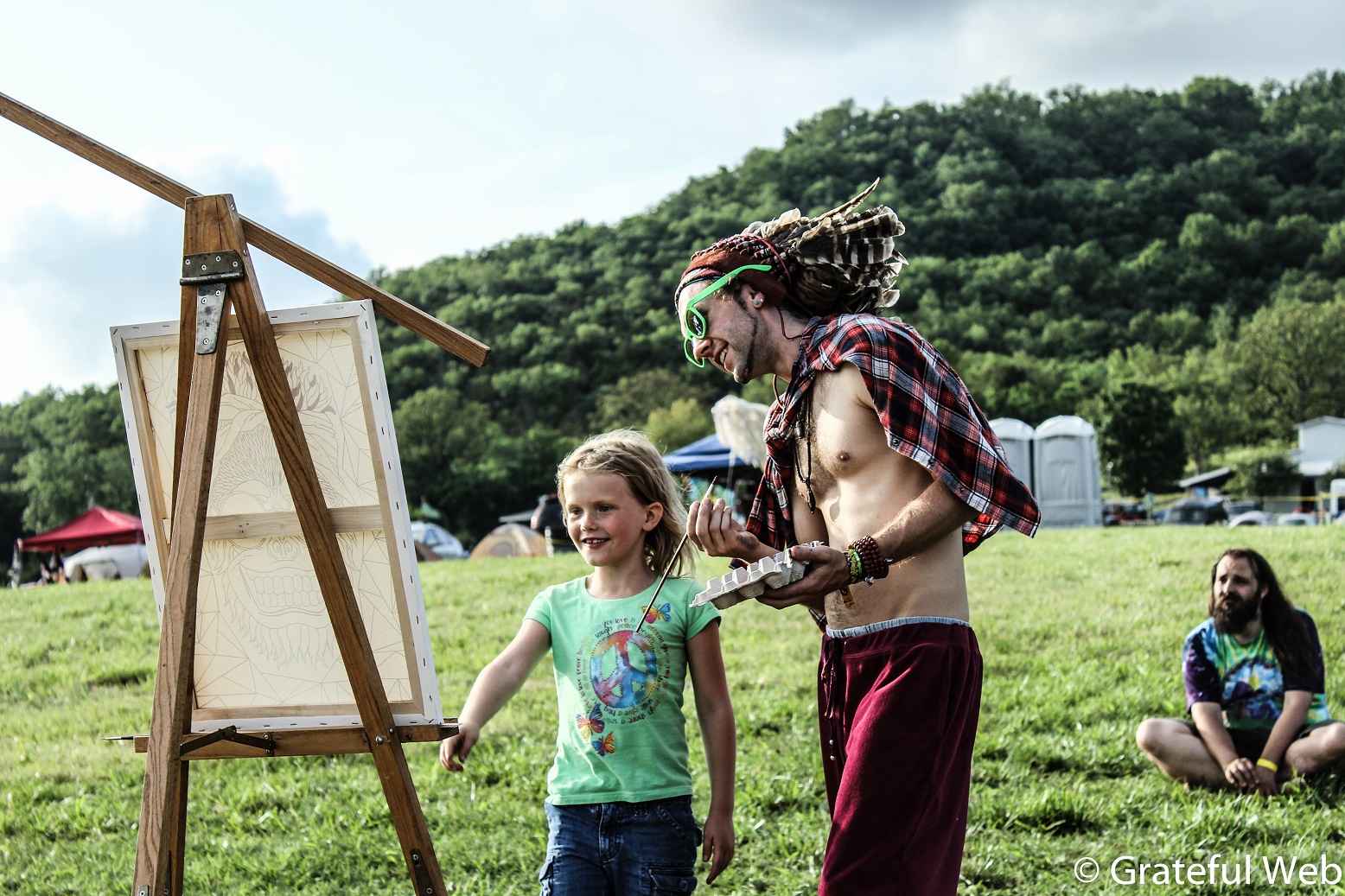 Mentioned earlier, the same stellar venue that held the 1st Phunkberry Music Festival will also play host to Hillberry. This little piece of heaven is right outside the bustling Eureka Springs, Arkansas and has many Amenities include Bathhouses (not included in ticket), and free shuttles to The General Store for packaged beverages and camping supplies. Shuttles can also be ridden to float the White River or swim at Beaver Lake. 360 degree views from the site located on the top of a mountain with only a few other mountain tops insight gives the feeling of an eagles nest with the Mark Twain National Forest at its back. Near the back of the venue is a secluded, yet frequently visited shrine to the late Jerry Garcia that pulls a different emotion out of every visitor. I noticed how quiet groups were once they arrived. Even with camera in hand and at the ready, I felt intrusive and inappropriate taking photos while patrons visited The Shrine. There is something truly powerful here. Special shout out to Jamie Seed for letting us borrow his monumental image. I encourage you all to make the pilgrimage to The Farm!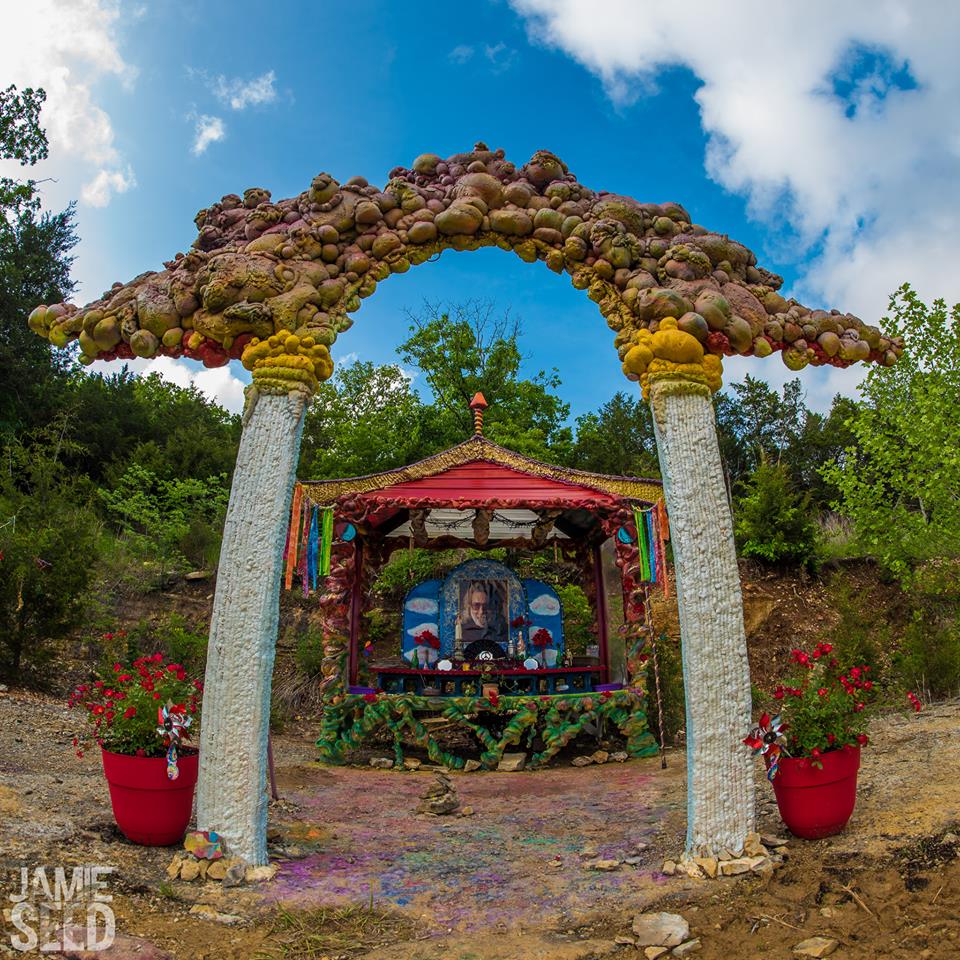 Activities
Did somebody say 'slip n slide kickball'?
THURSDAY AUG 20th
1:00pm-Fire Safety
4:00pm-Rock Balance Mind Shop
5:00pm-Slip and Slide Kickball
7:00pm-Mandala Meditation
FRIDAY AUG 21
9:00am-Salute the Sun (yoga)
10:00am-Kids Tie Dye Workshop / 1st Annual Hillberry Picking Contest
11:00am-Explore the Senses (yoga) / Shrine Building with Ralph Shrine
12:00pm-Rock Balance Mind Shop / Acroyoga
1:00pm-Fire Safety / Summer adventures: Essential Oils
2:00pm-Hoop Workshop
3:00pm-In the Air (juggling)
SATURDAY AUG 22
9:00am-Mindful Meditation
10:00am-CHOMPDOWN w/ Arkansauce
11:00am-Love yo self (yoga) / Mini Art Cars with Ralph Shrine
12:00pm-Tie Dye Workshop / Poi Skill Share Double Staff Basics
1:00pm-Fire Safety / Mood support: Essential Oils
2:00pm-Hoop Workshop
3:00pm-In the Air (juggling)
****Kids camp will be FRIDAY and SATURDAY 11:00am-1:00pm. Sarah has fun activities planned just for the kiddos!****