Arkansauce is set to release their 3rd album at Georges' Majestic Lounge this Saturday, April 22. Upon first sight, the album art of Arkansauce's latest release is very striking. A welcomed sight as many within the music industry are leaning toward digital releases with no real visual appeal.  Once opened this album, If I Were You, recorded in studio, provides a rush of the live energy Arkansauce is famous for with an image reminiscent of the experience of seeing them live.
Once popped in the player, I am reminded of the attack plan of a boxer, strong, quick jabs that are very representative of many popular tracks released previously by Arkansauce. After a track or so, you quickly realize the business end of this album has yet to be reached, each track building into the next. Differences between this release and the two prior include a very strong Cajun influence as well as drums and guest musicians.   This album still has a very strong folk feel, but more modern country licks are present as well.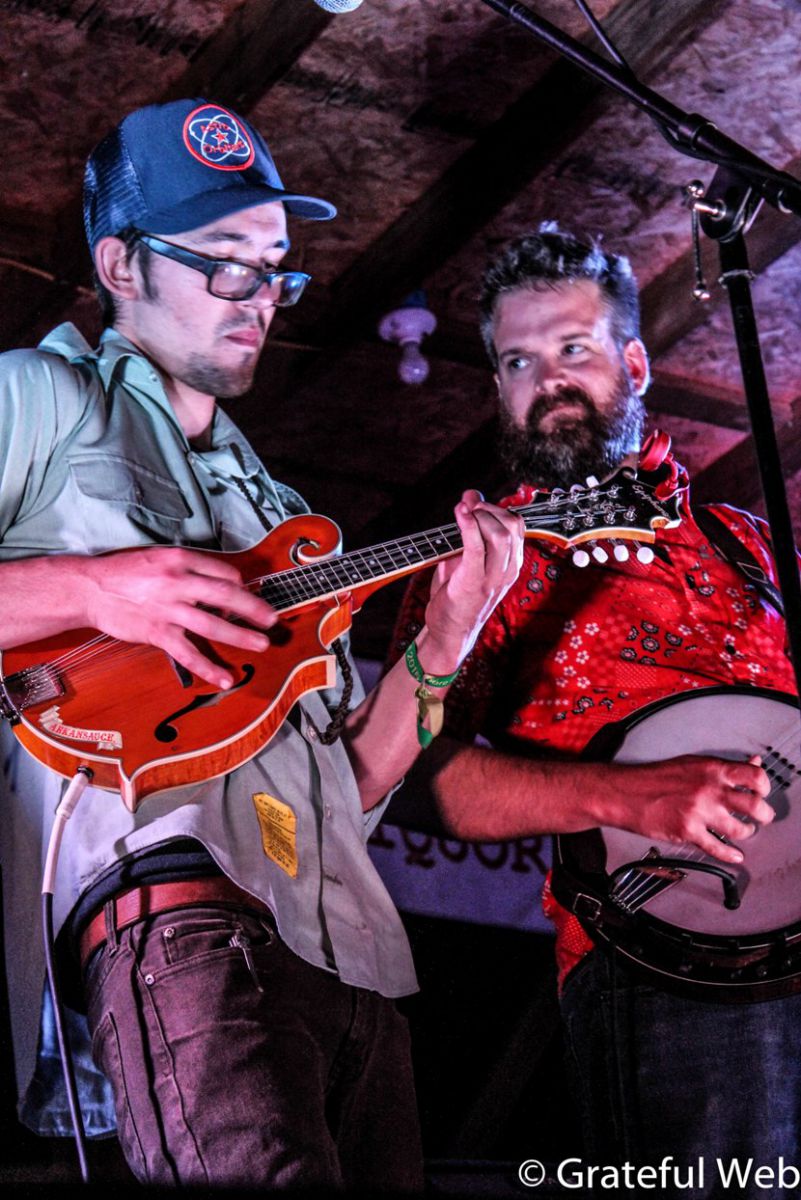 My personal favorite tracks: 'Canary in a Coal Mine' is an awesome display of rapidly changing rhythms as well as the mental images it conjures.  'Love is a Dangerous Game' is a very melodic tune with intricate vocals similar to those of Milk Carton Kids. 'Parks Closed' is a playful story about sobriety and a trip to rural Arkansas and lends itself nicely to a modern take on traditional folk.
Another first for this album is the instrumental track, 'Byob'. This track truly shows the technical prowess of Arkansauce while still maintaining a fresh take on traditional music. The annual Telluride Bluegrass Competition is sure to hear this one as Arkansauce is scheduled to compete in 2017. Title track, 'If I Were You' displays the melodies, the technical abilities and energy that has been growing around every step Arkansauce takes.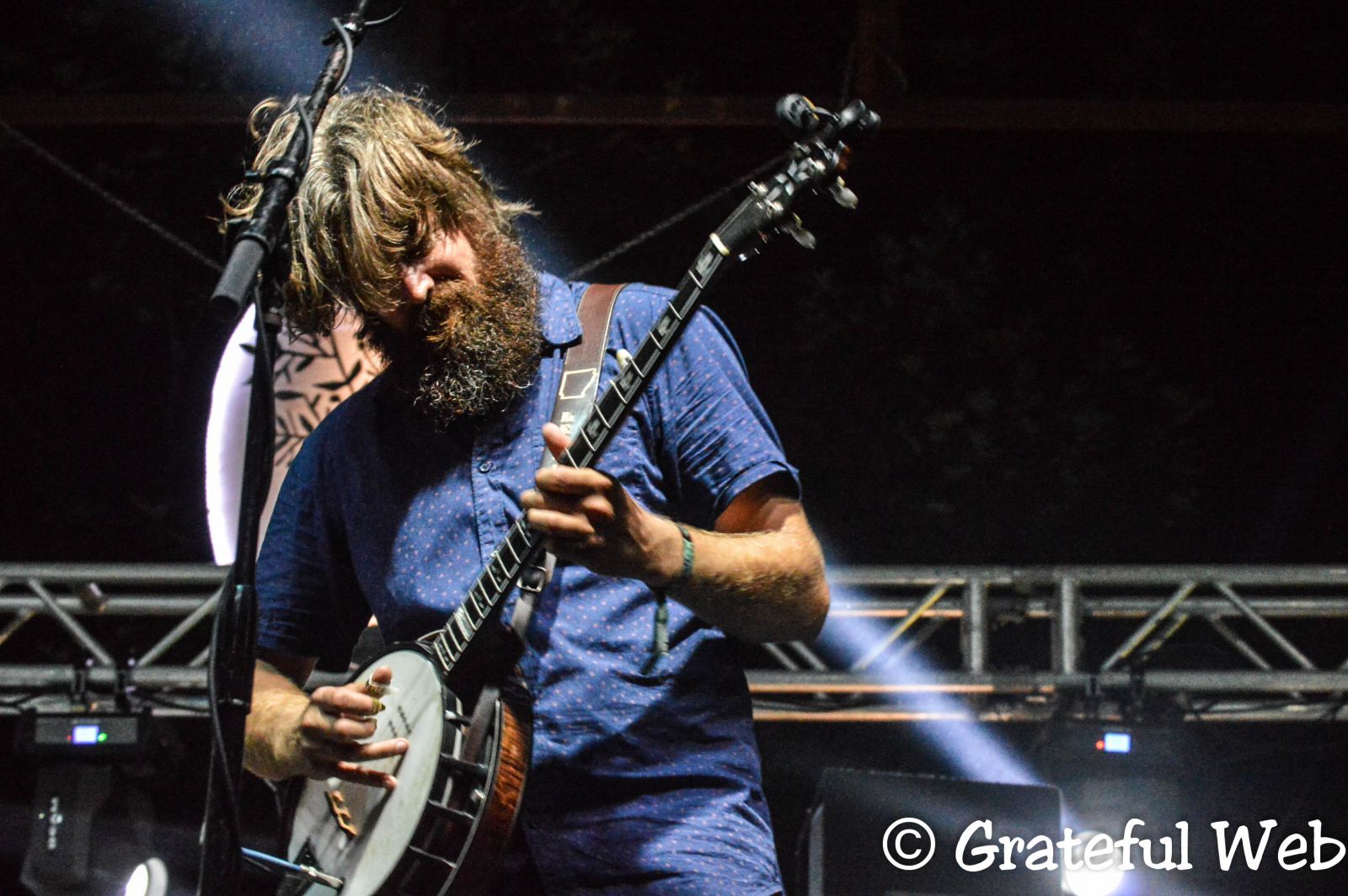 Although the album has some heavier elements than previous releases, dealing with the subjects of death and heart ache on tracks like 'Everybody Dies' and others, it ends on an extremely positive and high note with 'Ride Ride Ride' a track that should go on your next car trip playlist.
I live for these nights, Cause I'll die one of these days..." – Arkansauce
I would recommend that you not only add this to your personal collection of music but that you also make it a mission to see Arkansauce live. Listed below is the 2017 Arkansauce schedule.
4.22.17 / GEORGE'S MAJESTIC LOUNGE
Fayetteville, AR  9:30pm – 10:30pm
4.26.17 / PROUD LARRY'S
Oxford, MS  9:00pm – 10:00pm
4.28.17 / BLUE BISCUIT
Indianola, MS  9:00pm – 10:00pm
5.13.17 / FOAM FEST
Fayetteville, AR  7:00pm – 8:00pm
5.27.17 / BUFFALO RIVER CONCERT SERIES
Buffalo Point Campground, AR  7:00pm – 8:00pm
5.19.17 / CHELSEA'S CORNER CAFE
Eureka Springs, AR  9:00pm – 10:00pm
5.20.17 / STRAWBERRY JAM FESTIVAL
Bald Knob, AR  10:00pm – 11:00pm
5.21.17 / BLOCK STREET BLOCK PARTY MAXINE'S
Maxine's  6:00pm – 7:00pm
6.3.17 / ROSE MUSIC HALL
Columbia, MO  5:00pm – 6:00pm
6.8.17 / WALDO BAR
Kansas City, MO  9:30pm – 10:30pm
6.9.17 / THE BOTTLENECK
Lawrence, KS  9:00pm – 10:00pm
6.10.17 / BREW SKIES MUSIC FESTIVAL
Hannibal, MO  7:00pm – 8:00pm
6.14.17 / THE ELDO
Crested Butte, CO  9:30pm – 10:30pm
6.16.17 / TELLURIDE BLUEGRASS FESTIVAL BAND COMPETITION ROUND 1
Telluride, CO  1:00pm – 2:00pm
6.17.17 / TELLURIDE BLUEGRASS FESTIVAL BAND COMPETITION ROUND 2
Telluride, CO  2:30pm – 3:30pm
6.21.17 / CACTUS JACK'S
Evergreen, CO  9:00pm – 10:00pm
6.22.17 / TOMMYKNOCKER TAVERN
Creede, CO  9:30pm – 10:30pm
6.23.17 / THE BALCONY
Durango, CO  9:30pm – 10:30pm
6.24.17 / THE VICTORIA
Salida, CO  7:00pm – 8:00pm
7.27.17 / GULLEY PARK CONCERT SERIES
Fayetteville, AR  7:00pm – 8:00pm
7.30.17 / MT. STREET MT. STAGE CONCERT SERIES
Fayetteville, AR  2:00pm – 4:00pm
8.4.17 / HOMEGROWN MUSIC FEST
Ozark, AR  10:00pm – 11:00pm
8.5.17 / HOMEGROWN MUSIC FEST
Ozark, AR  10:00pm – 11:00pm
10.14.17 / HILLBERRY MUSIC FESTIVAL
Eureka Springs, AR  2:00pm – 3:00pm