Wilco, Dave Matthews Band, Widespread Panic, Gov't Mule and The String Cheese Incident are among a long list of musicians showing support for the non-profit organization HeadCount by offering VIP tickets, autographed merchandise, and some quality time.
Special experience packages are available via online auctions at http://bit.ly/hcauctions. An exclusive, private event with Derek Trucks, Susan Tedeschi, and Grace Potter will also be held at the Gathering of the Vibes festival. Info and tickets can be found at: http://gatheringofthevibes.com/headcount-vip
In addition, festivals like Mountain Jam, Bonnaroo, Electric Forest, High Sierra, Camp Bisco and, All Good are pitching in to HeadCount's fundraising efforts on multiple fronts.
HeadCount registered over 100,000 voters last year, and will visit more than a dozen festivals in 2013. At each festival, HeadCount volunteers will register voters and help fans "SoundOff" at Congress by tweeting photo messages at elected officials.
Here are some of the ways you can support that work: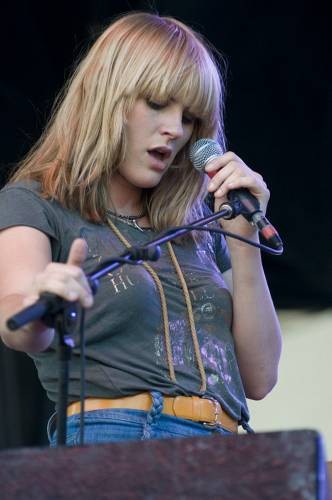 Meet Grace Potter in person at Gathering of the Vibes 2013 and see her set from the pit (in front of the stage)! Tickets include a special dinner in artist catering. Get tickets to this one-of-a-kind VIP event by clicking here. (Note: Weekend tickets that include the chance to meet Derek Trucks and Susan Tedeschi are sold out).
Enjoy two tickets to Mountain Jam in Hunter, NY, AND take home a limited edition poster signed by all the members of Widespread Panic and Gov't Mule! Check out the full package here.
Electric Forest Festival is offering up two "Good Life" camping tickets (VIP). PLUS, The String Cheese Incident's Michael Kang will take a golf cart ride with the winner. See here to bid.
Dave Matthews Band has graciously given HeadCount tickets and lounge passes for a handful of shows on this summer's tour. These tickets are prime seats and the exclusive lounge passes come with complimentary food and drink. See dates here and get the ultimate DMB experience.
Get two general admission tickets to Bonnaroo AND see Wilco perform from the side of the Main Stage. The package also comes with an autographed 7' vinyl of Wilco's single I Might, signed by the entire band. For more information on this package, or to bid, click here.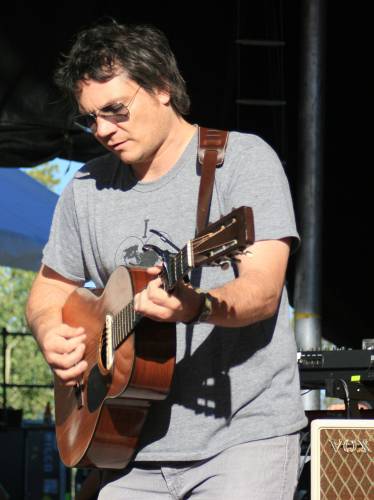 You can support HeadCount just by showing up to Camp Bisco. For the sixth-straight year, the promoters are donating 50 cents from the sale of every ticket. You can get your tix here. More info will be announced about HeadCount's activity at Camp Bisco in the coming weeks.
HeadCount still has the best way for you to see a show at The Capitol Theatre in Port Chester, NY and it's all for a good cause! Check out upcoming auctions for the Capitol Community and get the absolute best seats in the house.
Look for announcements involving more artists and festivals in the days to come.
About HeadCount:
HeadCount unleashes the power of musicians and fans to make a difference. Since 2004 we have registered over 250,000 voters, and motivated millions to be informed, vocal citizens. We turn the power of musicians, the passion of fans and the hard work of volunteers into organized efforts to drive participation. We make it easy for people to get behind things they believe in, so that the next generation of music fans will shape the future.