It's now been over a year since the January 6, 2021 attack on the U.S. Capitol, and the fight to "Save The Vote!" is as important as ever. In the next week, Senate Democrats plan to try to move the Freedom to Vote Act and John Lewis Voting Rights Advancement Act to the floor for debate, and might try to change the Senate rules to get them there (as of now, the rules require 60 votes to get a bill to the floor). Whatever you think about these bills, the filibuster or the politics behind it all, you probably agree with HeadCount's values statement that "elections should be fair, accessible and trustworthy." So now is a great time to speak up and let elected officials know how much this all matters.
Click below to send a short email to your legislators now!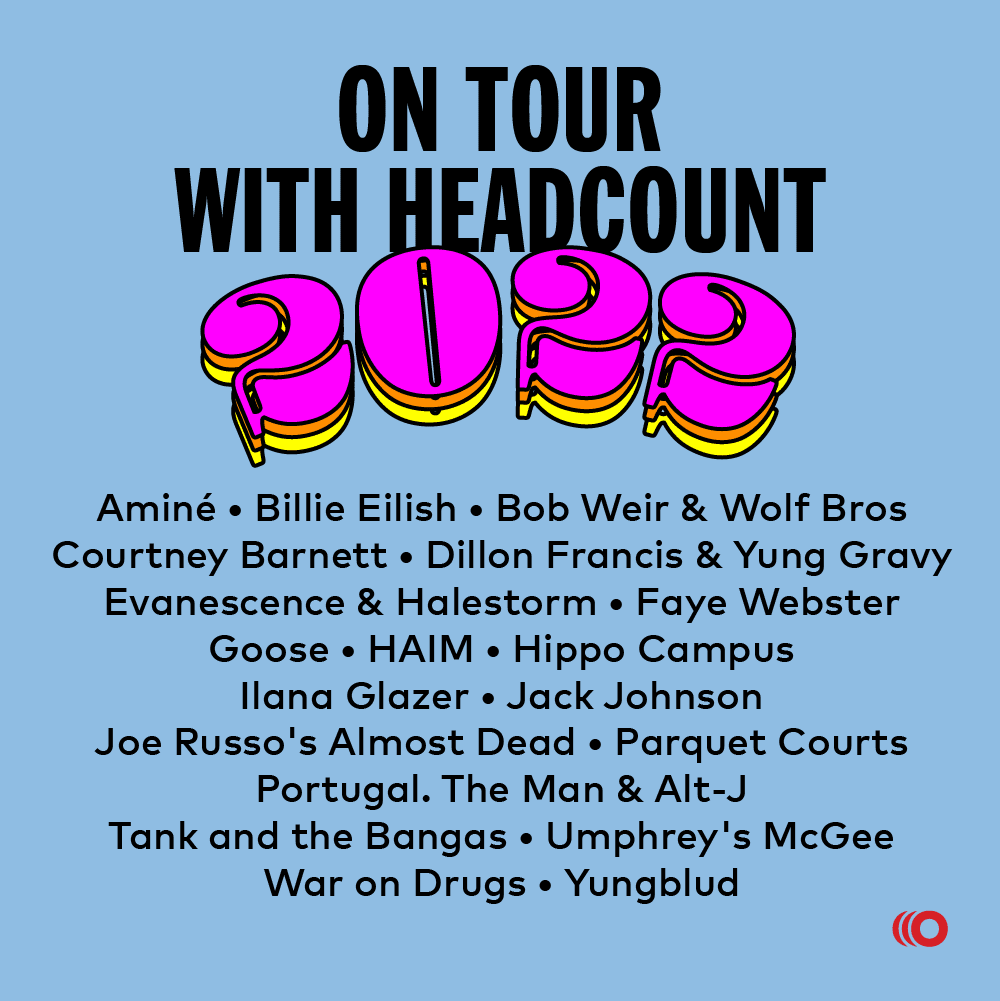 Live music sure has been battered and bruised by COVID-19, and the uncertainty continues. But one thing we're certain of… we love live music and whenever it's safe to be at a show, we want to be there registering and turning out voters. With that in mind, we have one of our busiest winter slates of concerts ever. It's all subject to change because the health and safety of our volunteers are our highest priority, but as of today you can sign up to volunteer at about 20 different concert tours, including Aminé, Billie Eilish, Bob Weir & Wolf Bros, HAIM, Goose, Portugal. The Man & alt-J, Umphrey's McGee, and Yungblud just to name a few.