Baked Shrimp, the power funk rock trio from Long Island, NY, delivered a tasty pre-weekend dance party at Garcia's in Port Chester, NY last Thursday. They are in the midst of a fifty one date summer tour, and were firing on all cylinders. JEDD, a new jazz and rock jam project from Norwalk, CT, provided support and brought a taste of Connecticut's raging local jam music scene to the NYC metro area.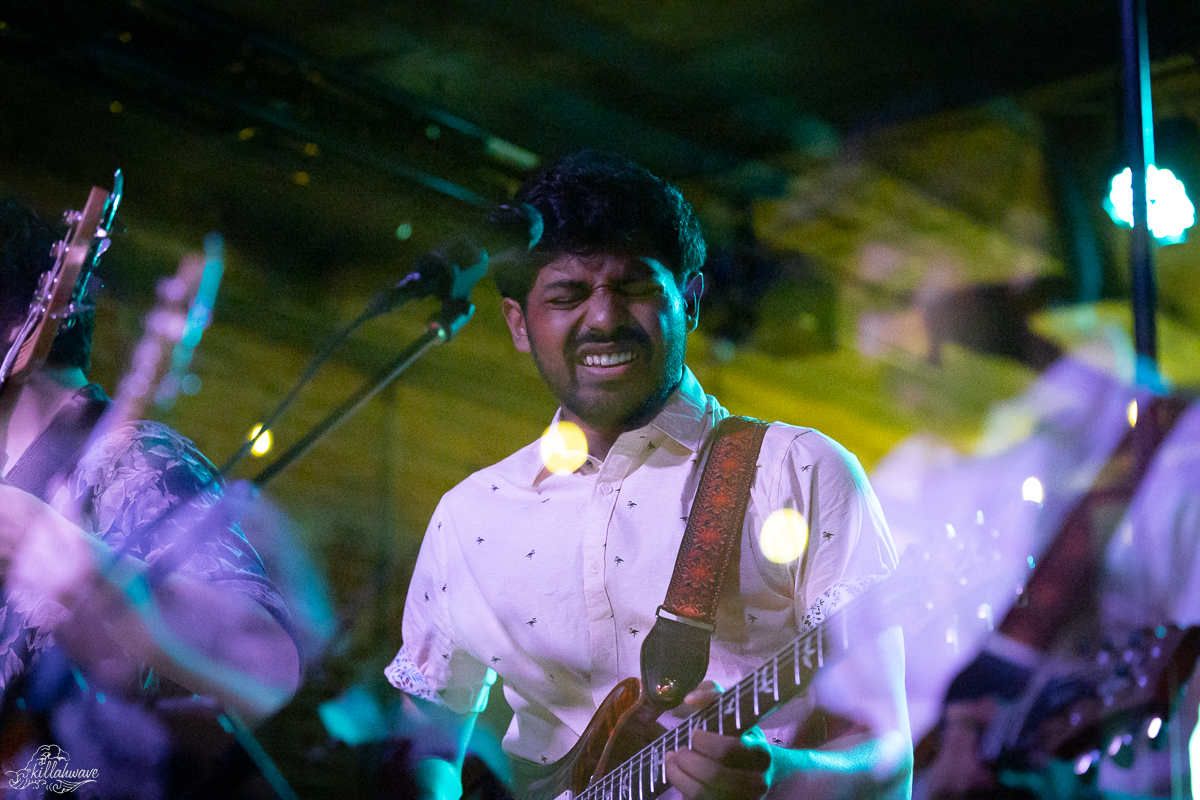 Connecticut has recently emerged as a hot spot for rising artists in the jam band genre, from established powerhouses like Goose and Eggy, to up and coming acts like jamtronica juggernauts Space Bacon and DJ extraordinaire Doey Joey. JEDD is firmly within this mix, and even contains Goose percussionist Jeff Arevalo, albeit as the drummer. He was joined by the dynamic brotherly duo of keyboardist Kiran and guitarist Previn Edwards, along with bassist Max Perroti.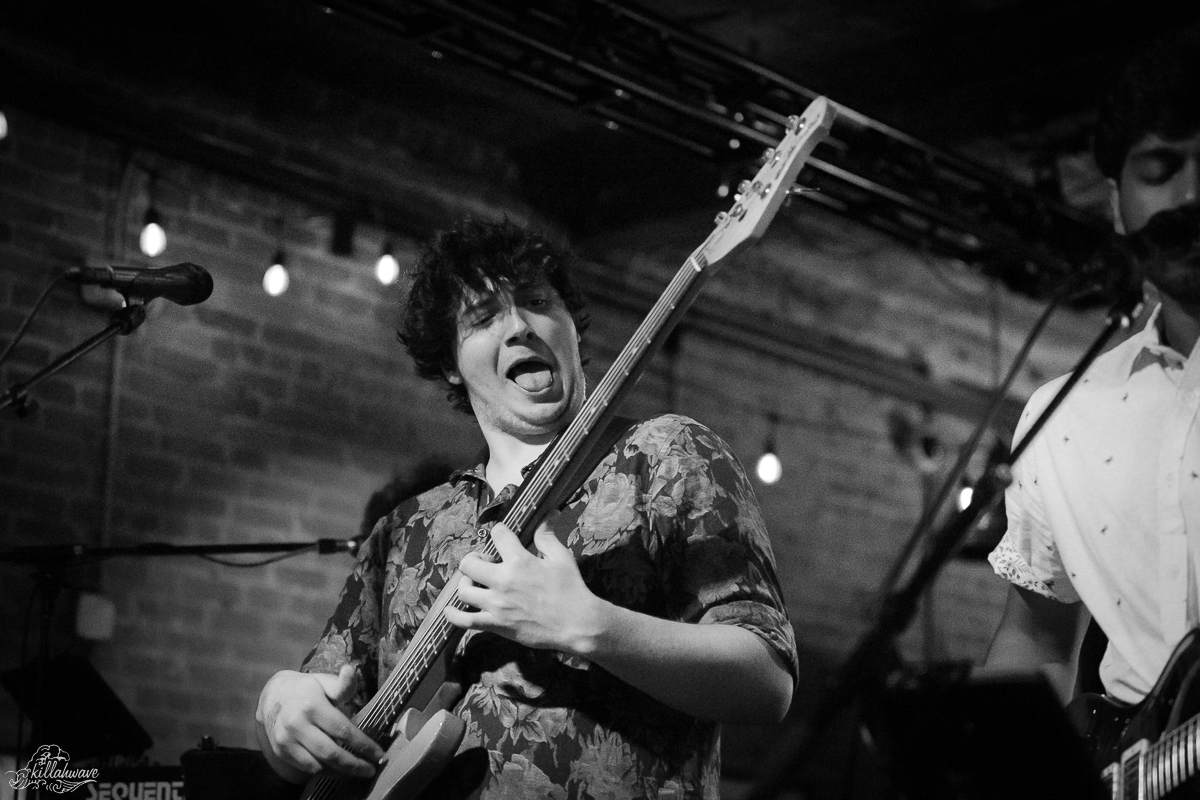 JEDD kicked off a set that alternated jazz and classic rock songs, starting with the jazz funk classic "Black Market" by the Weather Report. This was followed by a bluesy "Ain't No Use" by the Allman Brothers and the laid back jazz funk tune "Jeep on 35" by John Scofield. The latter was highlighted by Arevalo's stellar and versatile drum chops.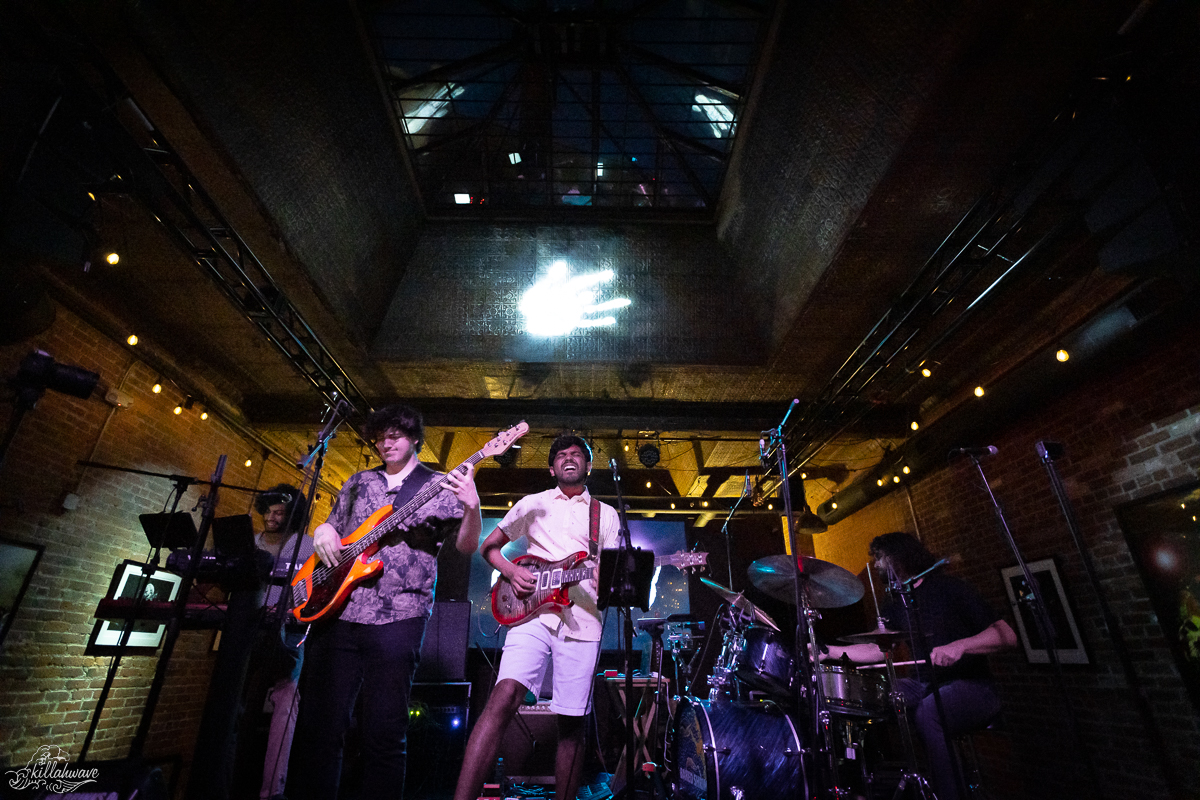 The music returned to the classic rock theme with "White Room" by Cream, including a fiery guitar solo by Previn Edwards. The band took a right turn back into funk with the Jeff Lorber Trio's "Tune 88." The set closed out on a high note with the Allman Brothers' "Stand Back."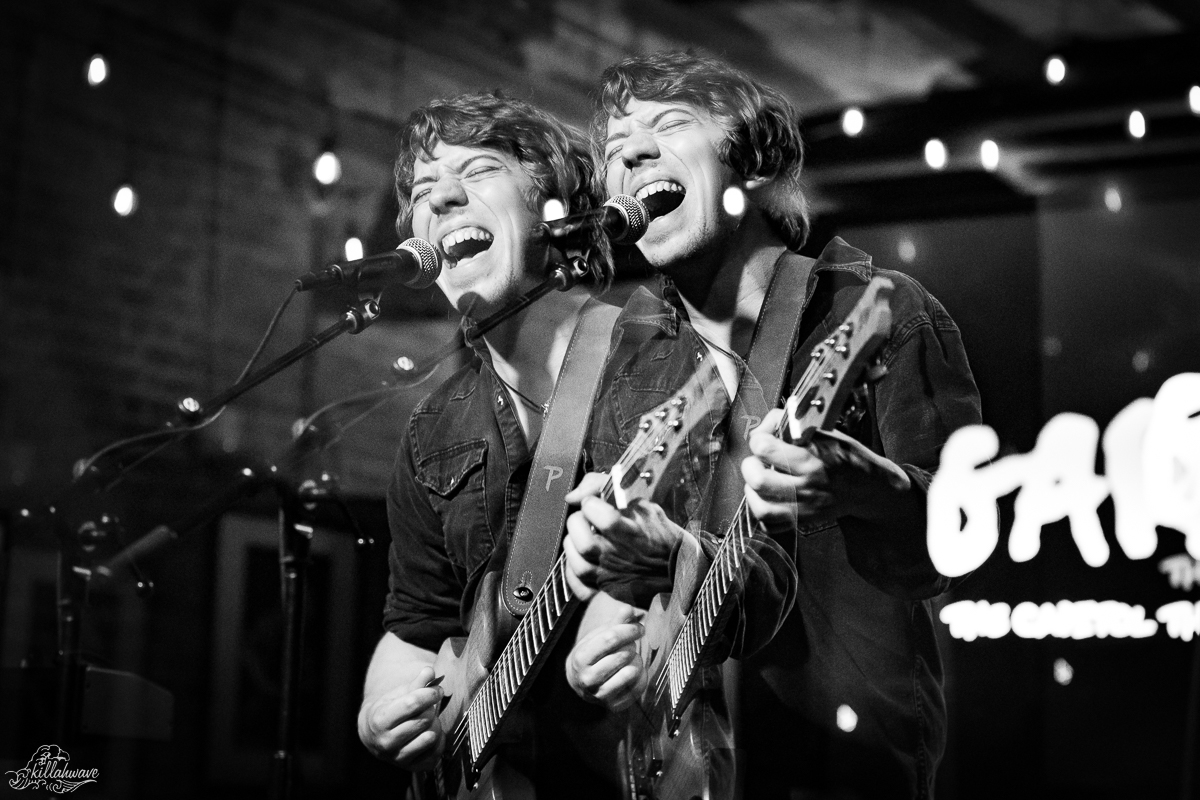 JEDD stepped away from the stage, and the transition began for Baked Shrimp. Led by twenty four year old guitarist Jared Cowen, the band also includes bassist Scott Reill and firecracker drummer Jager Soss. In just four years, Baked Shrimp has released three albums, embarked on multiple extensive tours and frequently appear on festival bills around the USA. They are turning heads with their high energy rock and funk mix of covers and originals.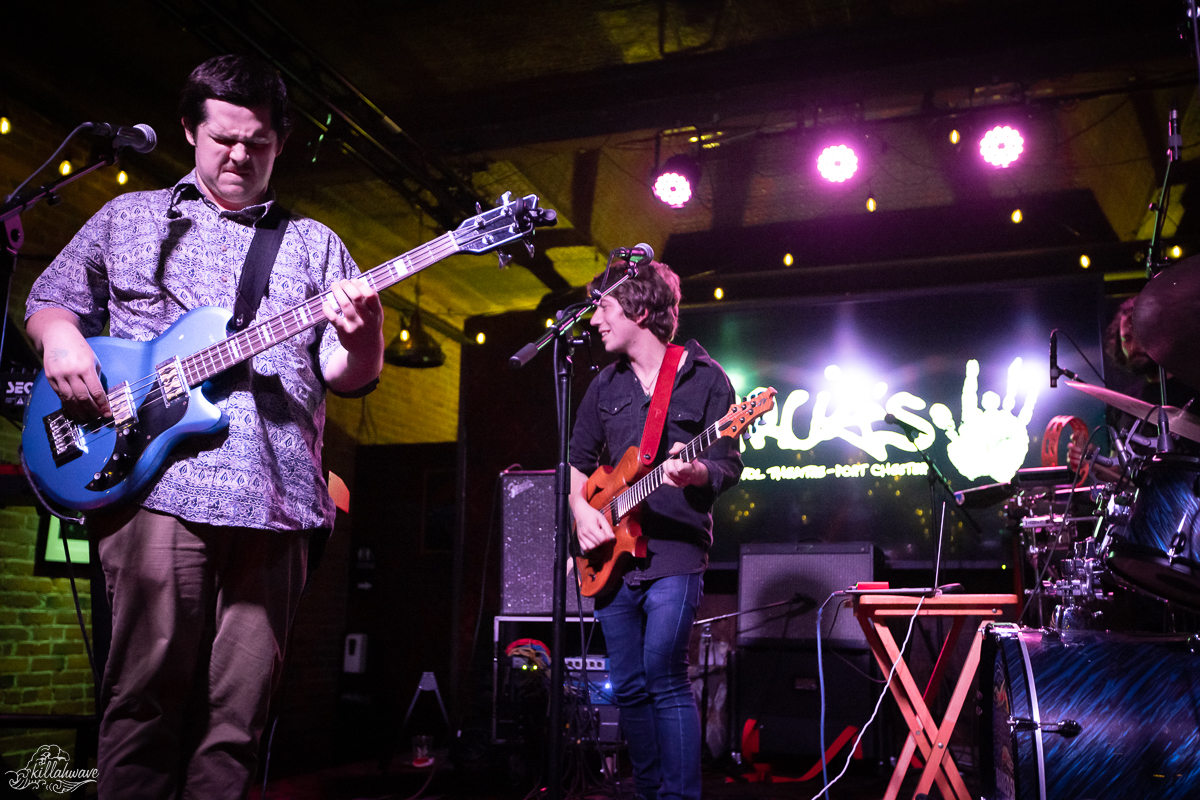 After the gear was set, the high energy jam rock squad Baked Shrimp took the stage. They kept the dance party rolling with the funky "N02-4U" from their 2021 release Conscious. "More Or Less" was followed by "Dale the Celebrity," from their 2022 album, Pork Etiquette. Kiran Edwards and Arevalo joined the fun on keyboards and percussion, respectively for "Synth." They continued to lend their services into the prog rock original "Silk, Smooth, and Shiny Buttons."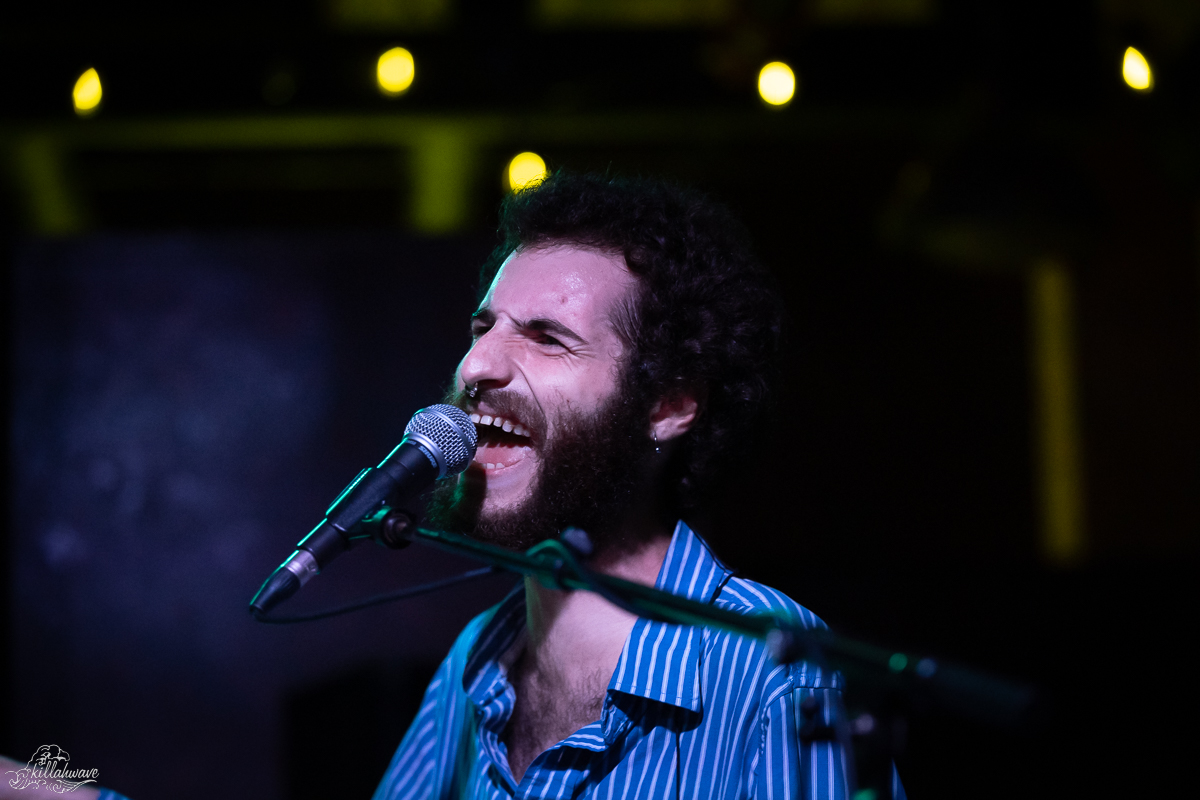 Jam vehicle "Who Are You and What Am I?" was up next, and segued brilliantly into the shredding "Little Chameleon" and back into "Who Are You And What Am I?" The set closed out with the Beatles' "Rocky Racoon." Soss contributed his vocals to this memorable rendition. The band stepped off stage and returned for one final delicious tune: "Stomatopoda."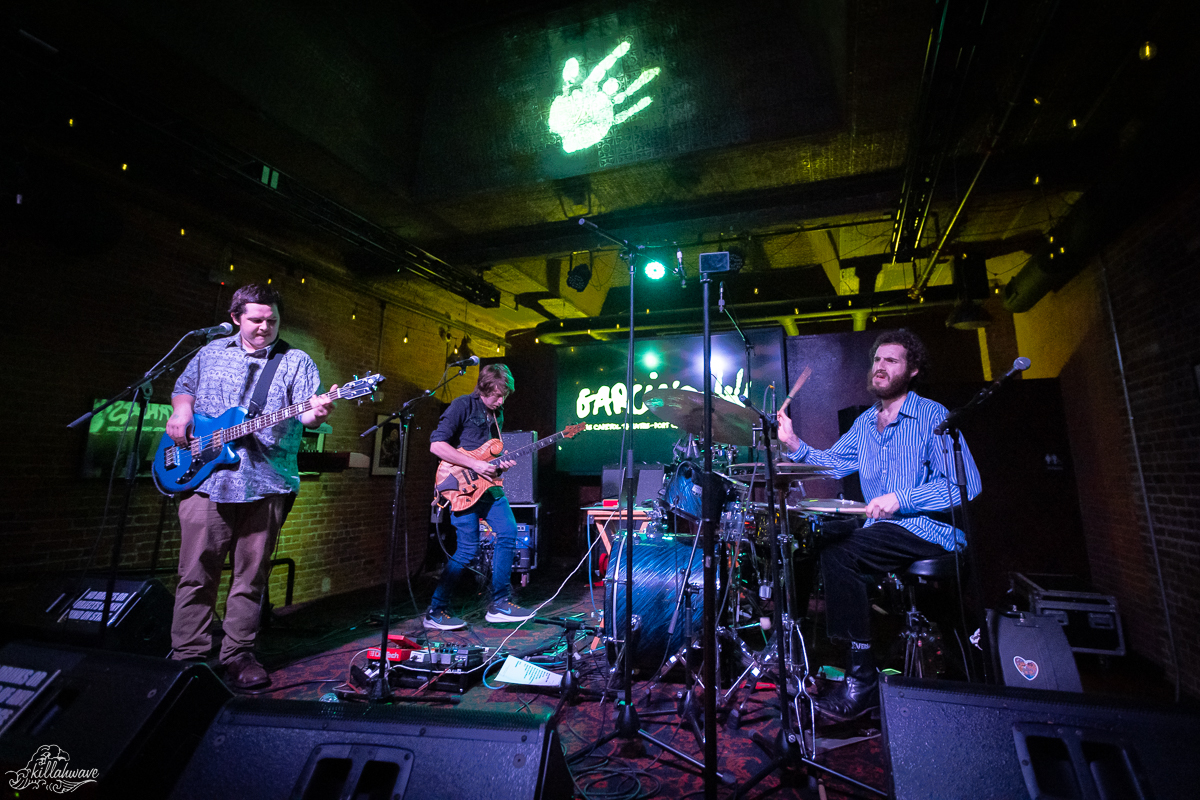 Rising artists Baked Shrimp and JEDD both put on great shows at the iconic Garcia's last week, and most importantly, know how to jam. Baked Shrimp is currently headlining the Phish after party at Yasgur Road on July 22-23 in Bethel, NY. Hop on over to Baked Shrimp's tour page for more details about these after parties and the remainder of their Summer tour.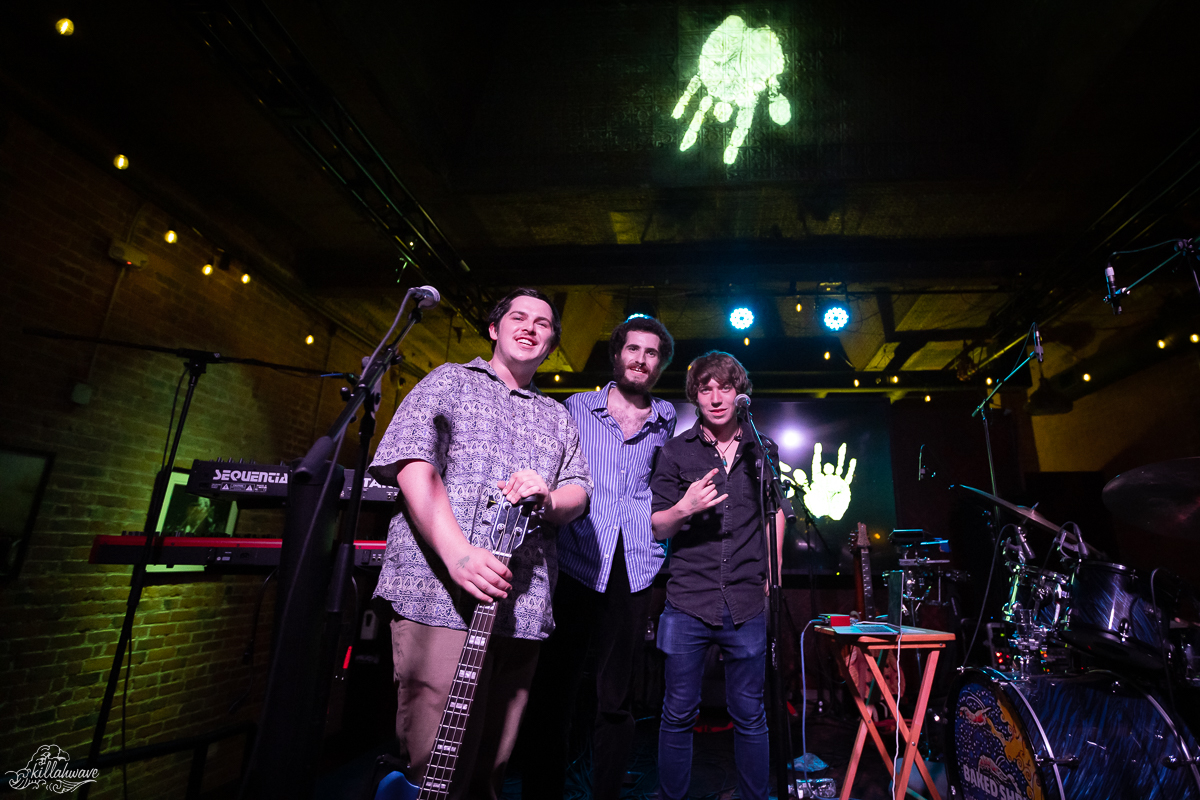 Check out more photos from the show!
JEDD Set
Black Market1, Ain't No Use2, Jeep On 353, White Room4, Tune 885, Stand Back6
Baked Shrimp Set
N02-4U, More Or Less, Dale the Celebrity, Synth7, Silk Smooth and Shiny Buttons, Who are You and What am I? > Little Chameleon > Who Are You And What Am I?, Rocky Racoon8
Encore
Stomatopoda
Notes
1. Weather Report
2. The Meters
3. John Scofield
4. Cream
5. Jeff Lorber Trio
6. Allman Brothers
7. With Jeff Arevalo and Kiran Edwards
8. Beatles