Sheryl Crow gets it – the beach life, that is. "All I wanna do is have some fun, until the sun comes up over Santa Monica Boulevard," Crow sang on Sunday during a twilight set on the sand at Redondo Beach, just 15 miles south of the oceanfront Santa Monica Pier. One of the BeachLife Festival's high-profile performers who first made waves toward prominence in the late '80s/early '90s, Crow shared top billing with Smashing Pumpkins, Weezer, Stone Temple Pilots, 311, and the Steve Miller Band (who's first hit was in 1968). Upwards of 10,000 people were reported to have attended each of the three days.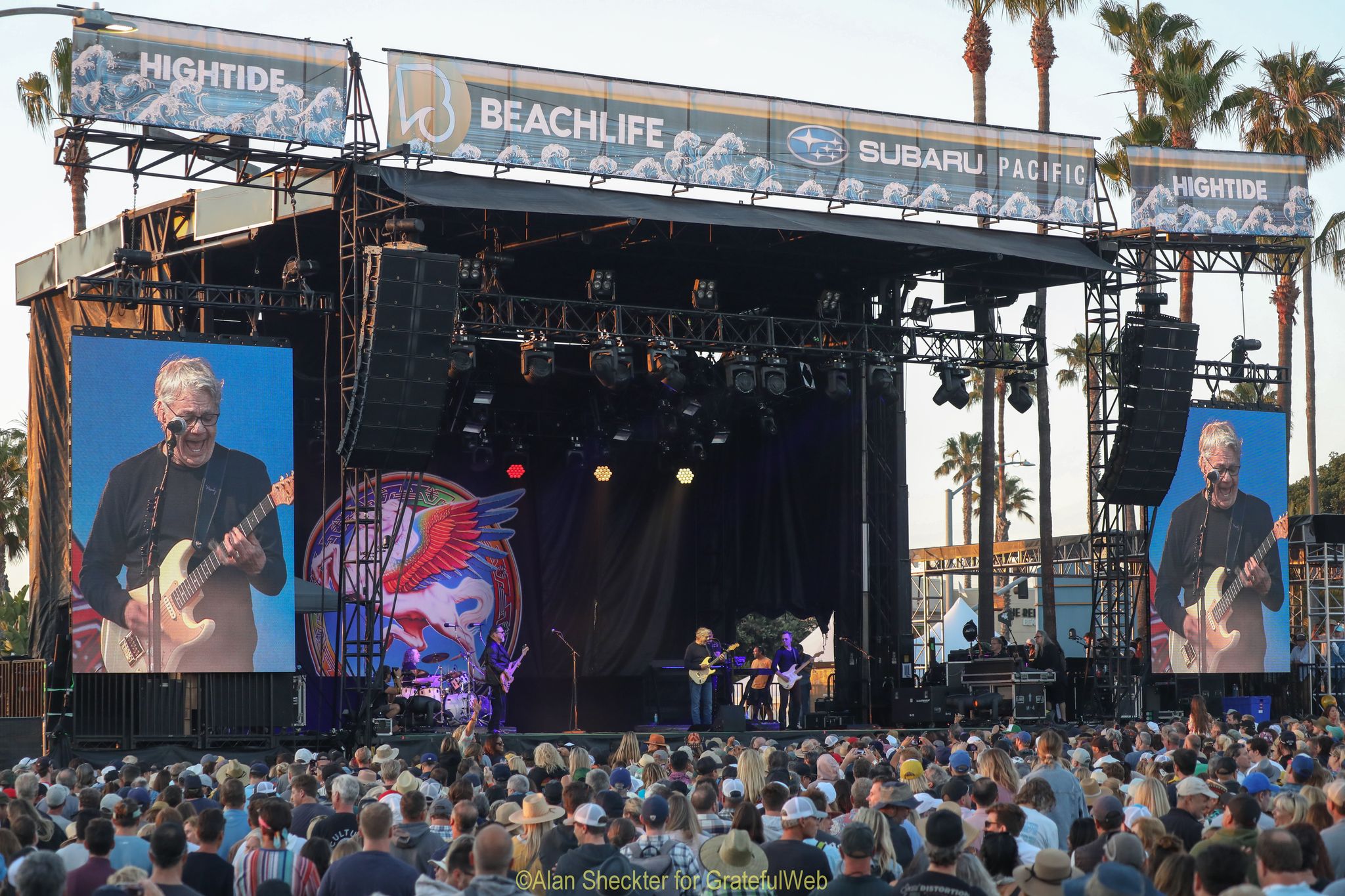 Along the way, in addition to a generous itinerary of rock, alt-pop, reggae, and improvisational performers, the three-day experience included lots of off-the-main-stages sideshows and jollifications that made this, the third BeachLife fest, a winner. Set at Seaside Lagoon, in coastal Redondo Beach, which is a vacation destination any day of the year, BeachLife was again a lovely comingling of beautiful weather, shiny/happy faces of all ages, earth-friendly causes, upscale arts and wearable offerings, and good food and drink. The fest again offered two large main stages: High Tide (the official main stage with its enormous viewing-area lawn of artificial but lush, cool grass) and Low Tide (in front of an expanse of beach sand), along with a smaller Riptide stage as well as the lounge-vibe Speakeasy stage.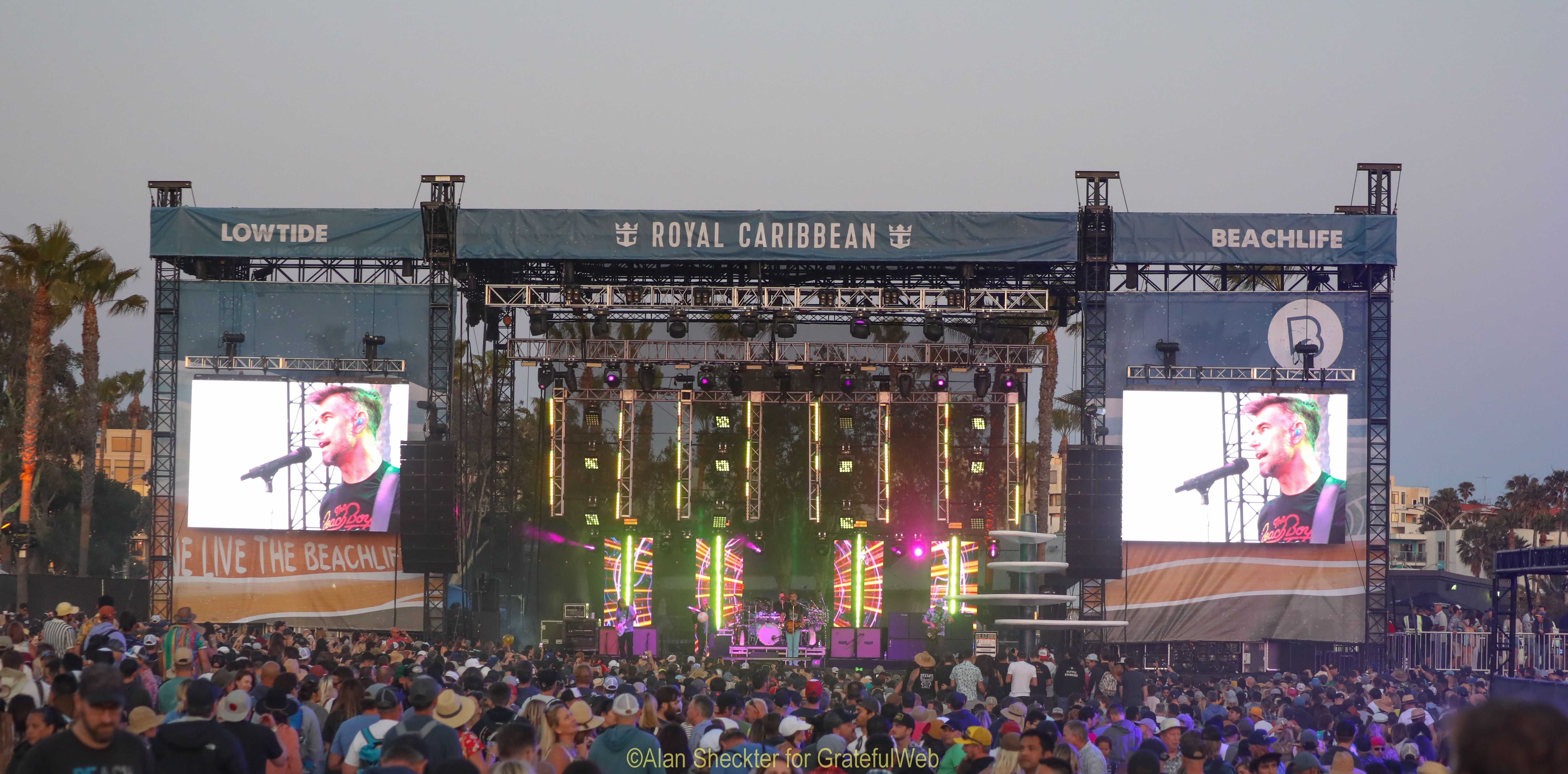 SUNDAY HEADLINER: Steve Miller Band wrapped up the festival on Sunday with a High Tide stage performance that featured a crowd-pleasing slew of hits, including six selections from his 1976 "Fly Like an Eagle" LP. In fine voice and energy at 78, the Miller-led set, after an opener of bluesman Elmore James' old "Stranger Blues," included "Fly Like an Eagle," "Jet Airliner," "Abracadabra," "Living in the U.S.A.," "Space Cowboy," and "Wild Mountain Honey." He closed the set, and the festival, with a rocking sequence of "Jungle Love," "Take the Money and Run," and "Rock'n Me," with an encore of "The Joker."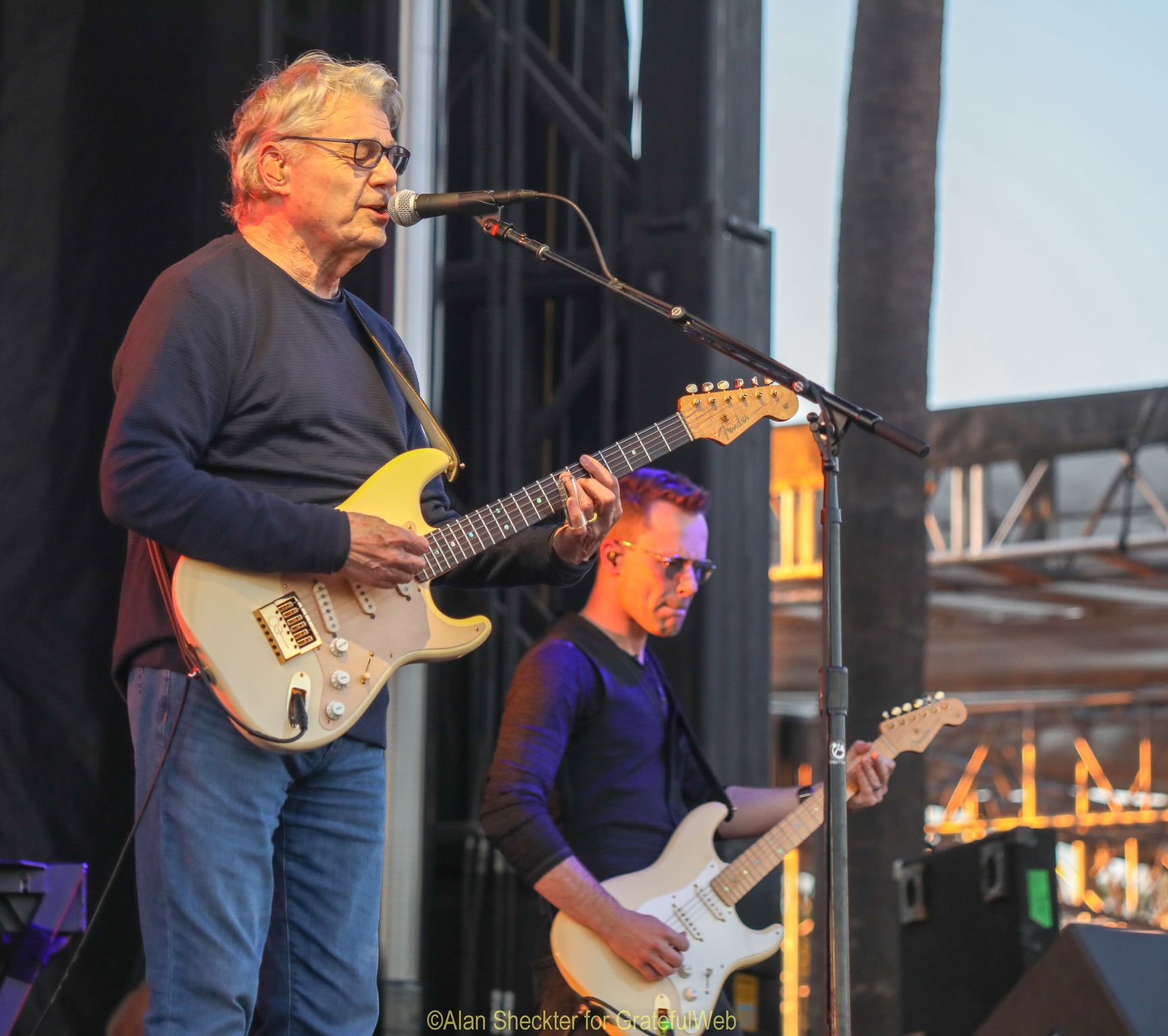 SATURDAY HEADLINER: Resplendent in a gold-on-black floor-length robe-like garment, featuring some face paint, and at times having his two young children join him onstage, Billy Corgan led Smashing Pumpkins in a dynamic, guitar-heavy, hard alt/indie rock set of material that leaned heavily on '90s hit albums "Siamese Dream" ("Cherub Rock," "Today," and "Quiet") and "Mellon Collie and the Infinite Sadness" ("1979," "Tonight, Tonight," "Bullet With Butterfly Wings," and "Zero") as well as 2020's "CYR." The 15-song set also included a rendering of Talking Heads' "Once in a Lifetime." The band included three-fourths of the original lineup, including Corgan on vocals and guitar, James Iha on lead guitar, and Jimmy Chamberlain on drums. Guitarist Jeff Schroeder, with the band for 15 years now, and bass player Jack Bates rounded out the band.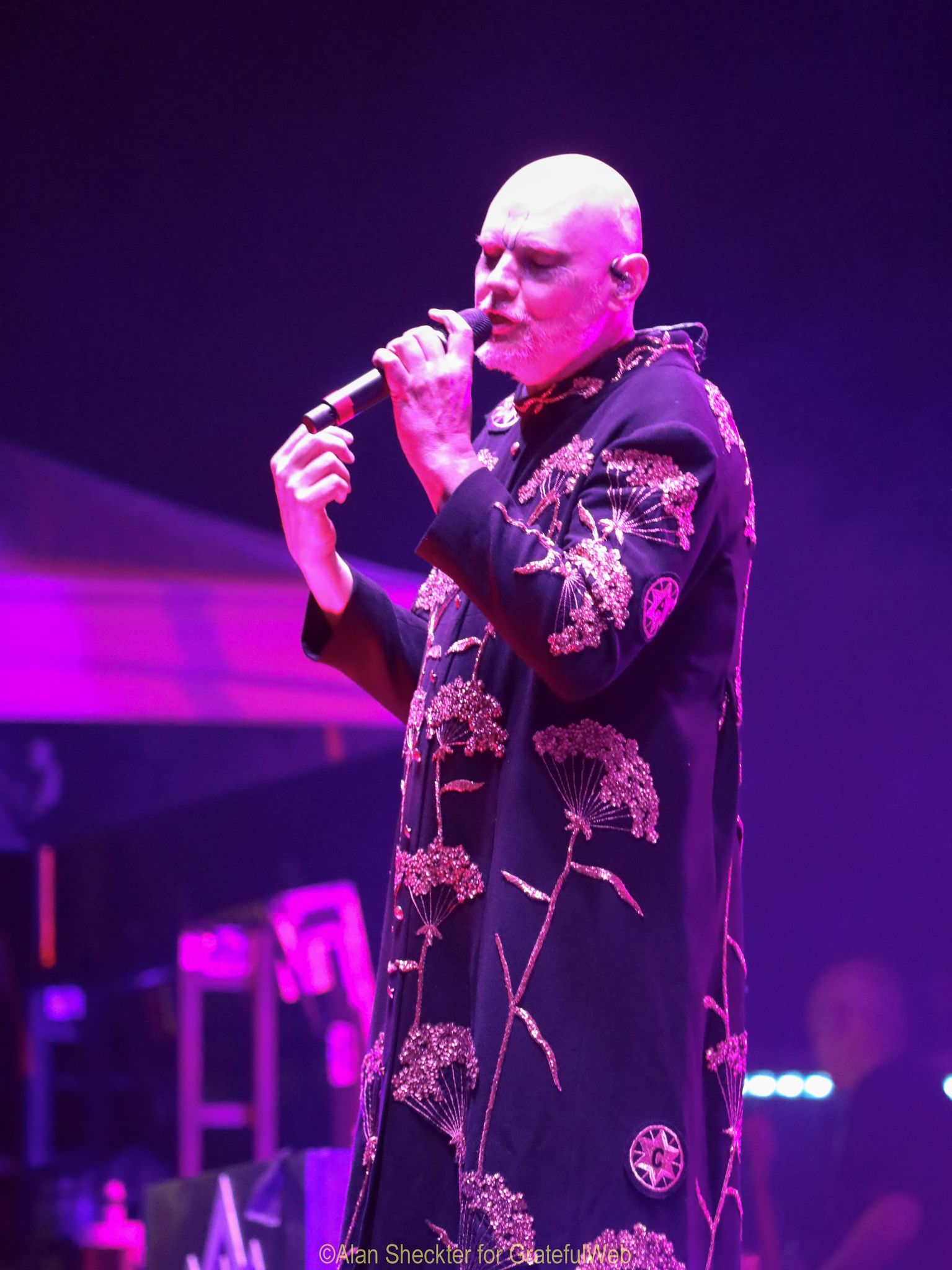 FRIDAY HEADLINER: Los Angeles-based Weezer closed out Day One of BeachLife with a fine set of multi-paced alt-rock/power-pop selections. Consisting of Rivers Cuomo (chief songwriter/lead vocals/guitar), Brian Bell (lead guitar), Patrick Wilson (drums), and Scott Shriner (bass), Weezer's work included six songs from the band's 1994 debut "Weezer" aka the Blue Album: "In the Garage," "My Name is Jonas," "Say it Ain't So," "Surf Wax America," "Undone – The Sweater Song," and the encore, "Buddy Holly." The set also included "A Bit of Love," from the band's new EP "SZNZ: Spring," and a cover of Metallica's "Enter Sandman."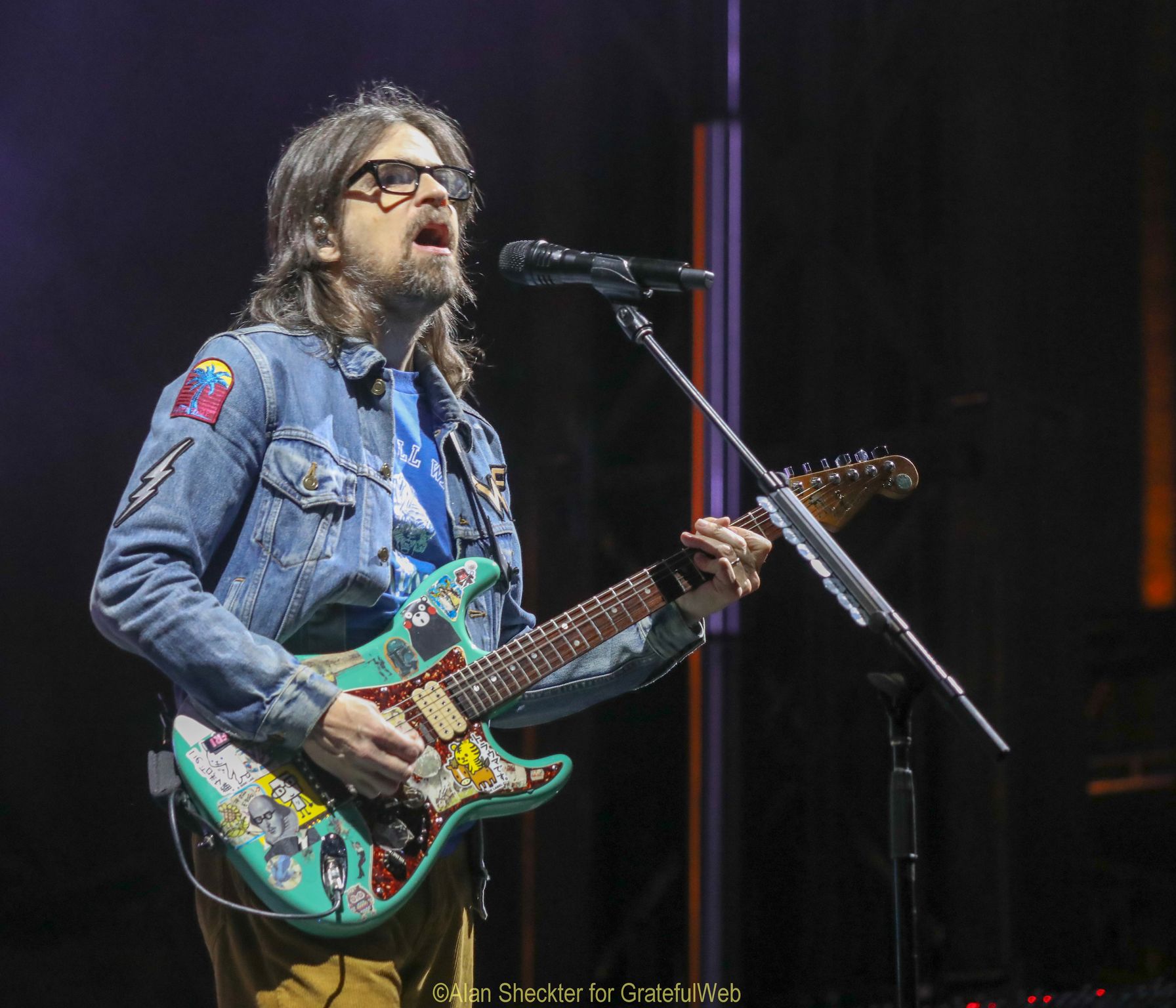 ALSO ON SUNDAY: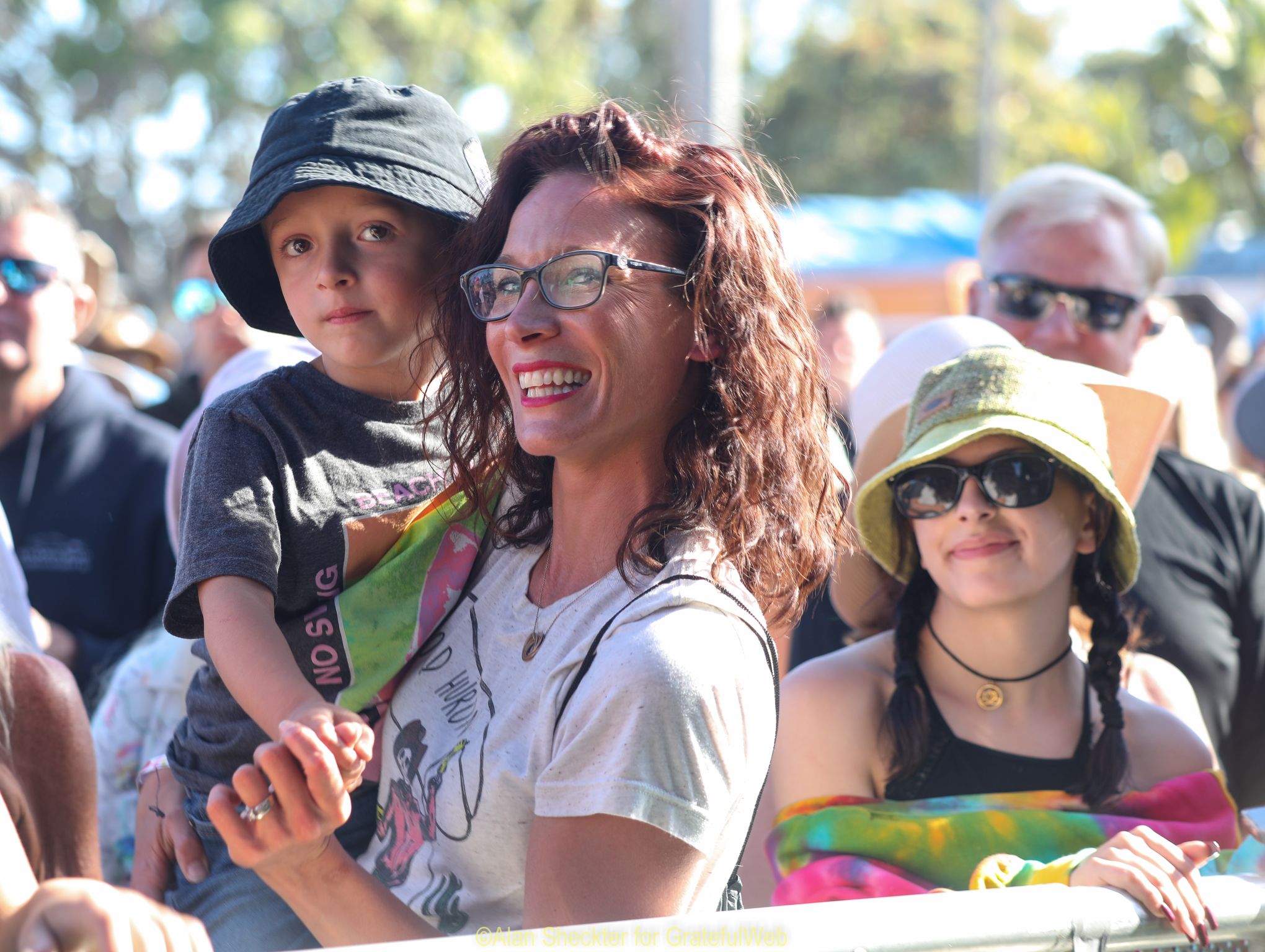 6:05 p.m. – Sheryl Crow, whose documentary, "Sheryl," was recently released, performed immediately before Miller. Alternating between guitar and bass, Crow was comfortable talking to the crowd between songs, with a self-effacing attitude as an over-40 rock 'n' roll mom. She too tossed out a couple fistfuls of hits, including "If it Makes You Happy," "All I Wanna Do," "My Favorite Mistake," "Leaving Las Vegas," "Everyday is a Winding Road," "Strong Enough," and "Soak up the Sun." In the middle of the set, she performed for the first time to an audience, "Forever," which was recorded for the "Sheryl" documentary, followed by a cover of the Rolling Stones' "Live With Me," a new version of which she recently recorded with Mick Jagger for "Sheryl." Ivan Neville guested on "Live With Me."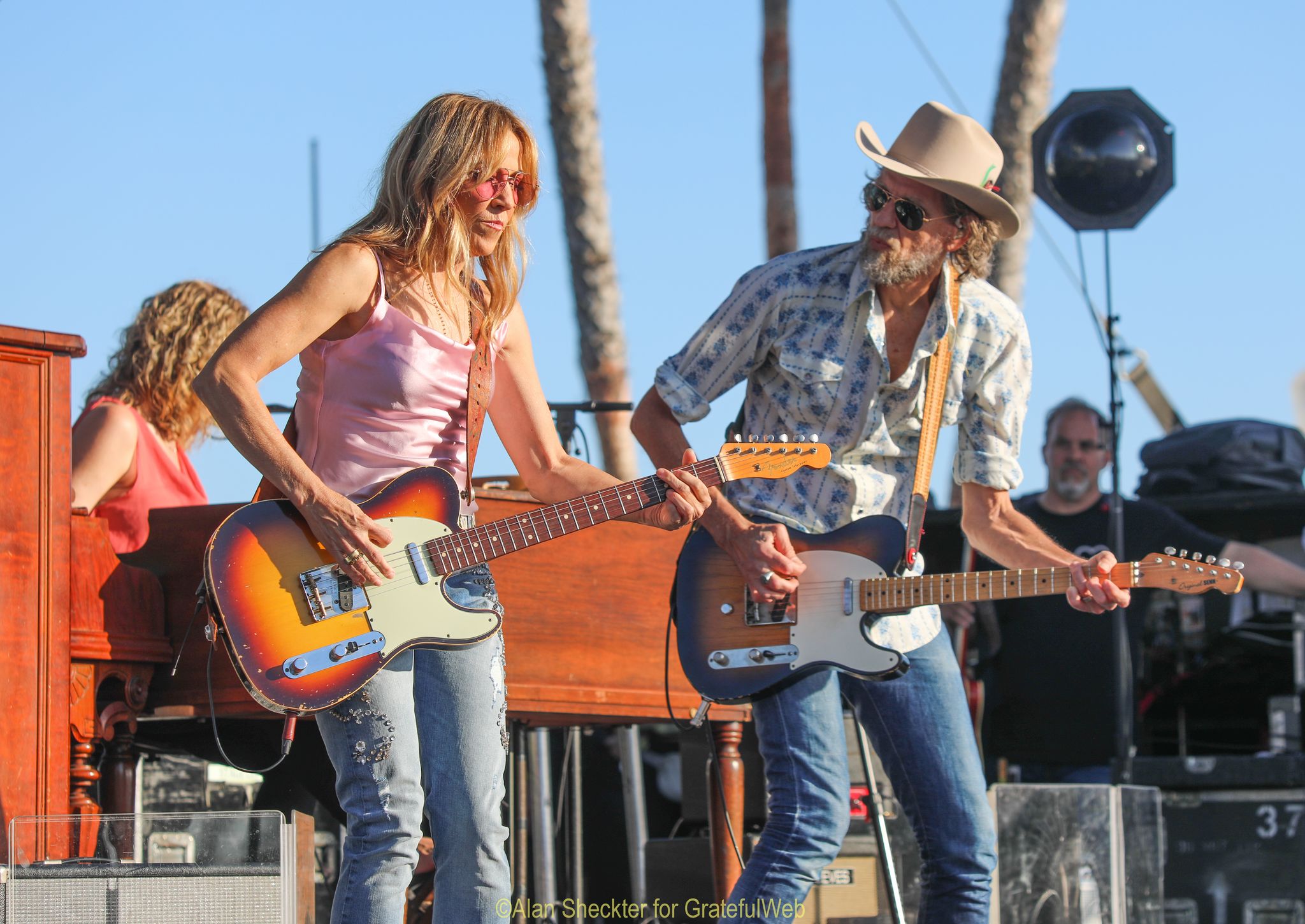 5 p.m. – Playing in front of a stage decorated with faded cardboard cutouts of cacti amid a rocky desert landscape, Lord Huron's band of six delivered a refreshing set of mid-tempo selections as front man Ben Schneider vocalized, strummed an acoustic guitar, and strolled around the stage in captivating fashion. Misty Boyce's lush, atmospheric Mellotron flourishes added an enchanting charm to the performance. Lord Huron's set included opener "Not Dead Yet," as well as "Dead Man's Hand," "Setting Sun," and "Love Me Like You Used To."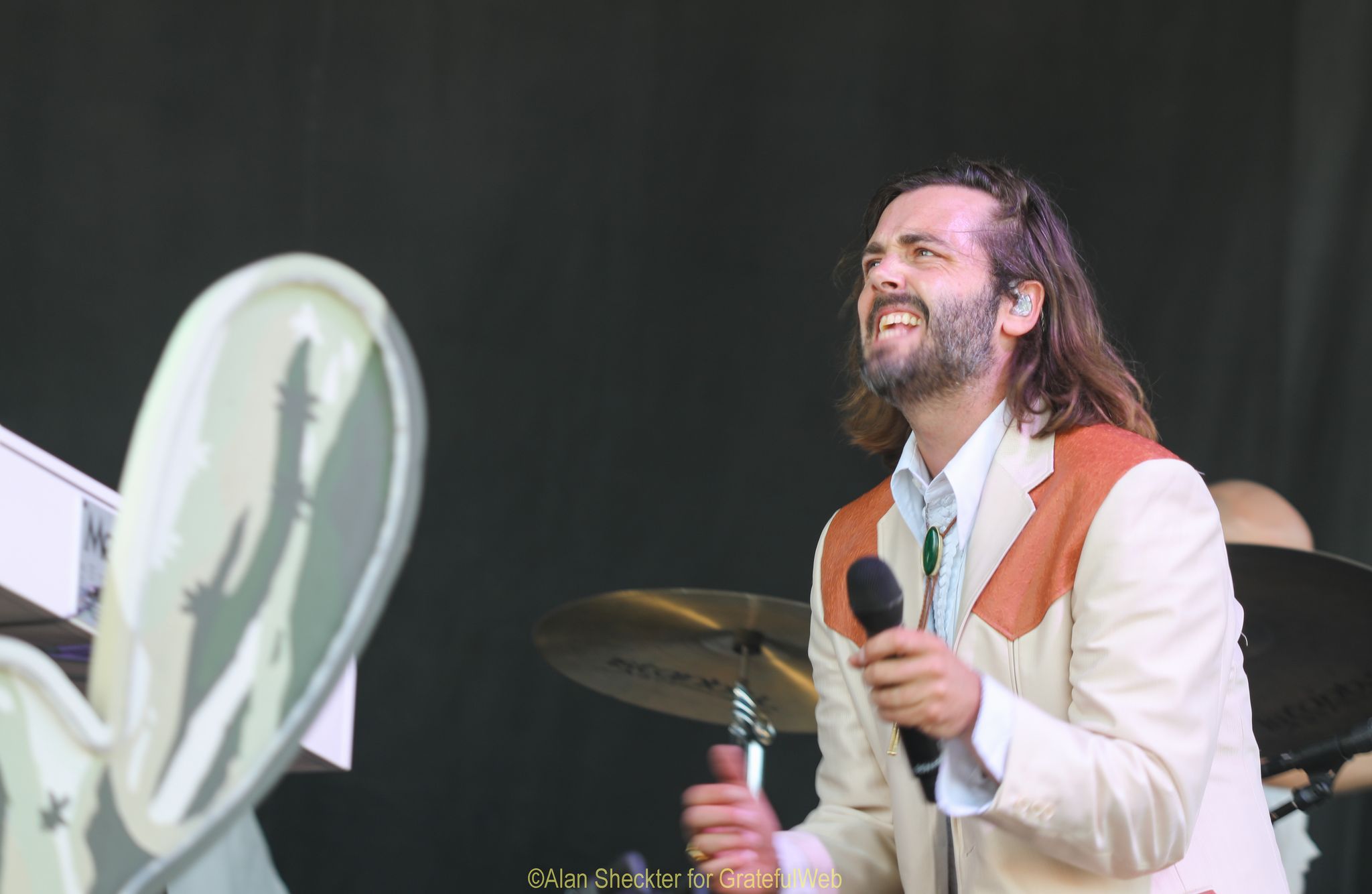 ALSO ON SUNDAY: GRATEFUL DEAD-RELATED (After all, we are Grateful Web!)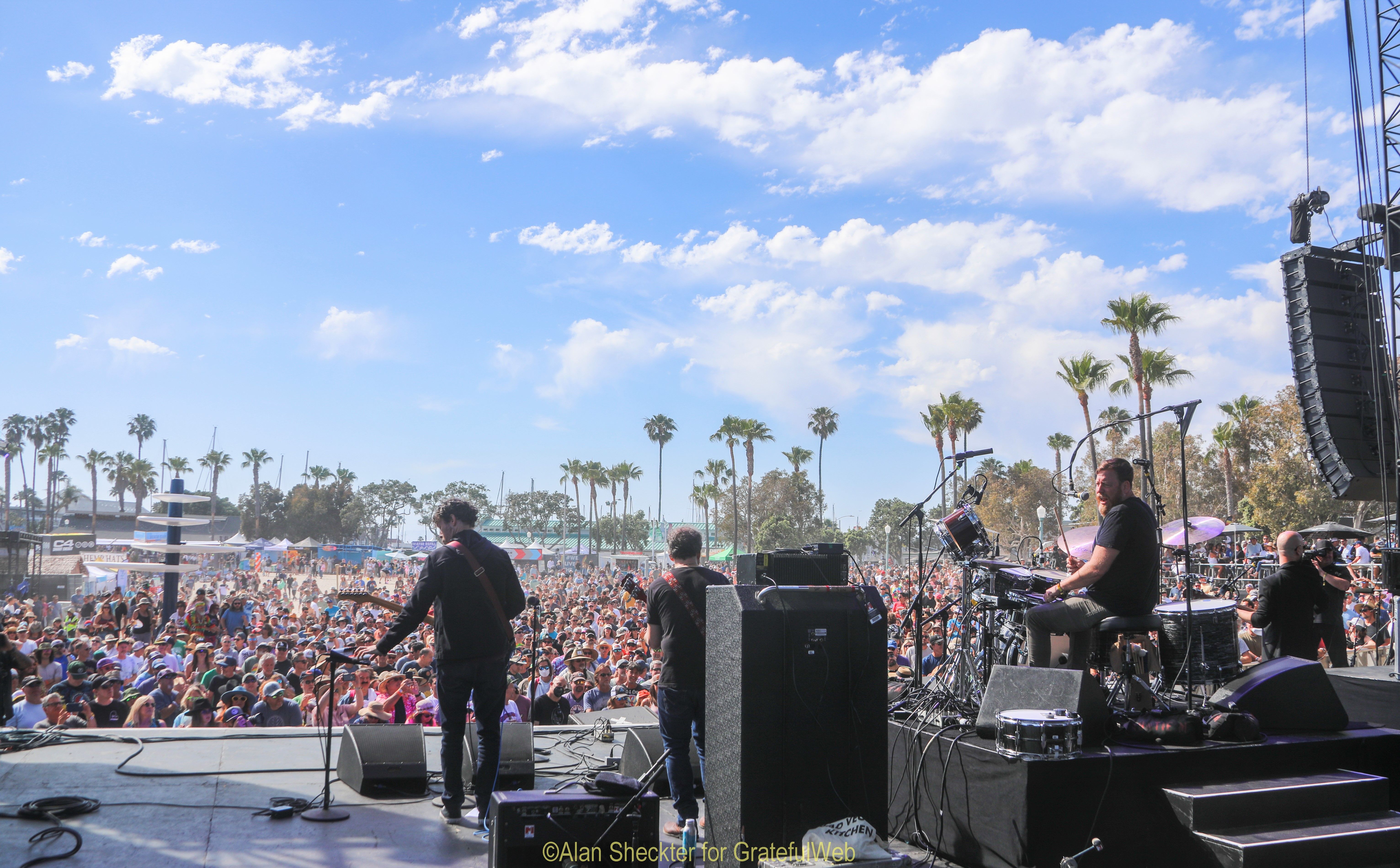 4 p.m. – Joe Russo's Almost Dead, aka JRAD, showed on Sunday why their Grateful Dead tribute group is up there with the best in the land, including arguably Dead & Company. Indeed, Russo's successfully and singlehandedly undertook drumming duties for Dead & Company's predecessor Furthur from 2009 to 2014. With much more pace and ferocity than Dead & Company, the band, featuring Tom Hamilton (guitar), Marco Benevento (keys), Scott Metzger (guitar/vocals), Dave Dreiwitz (bass), and Russo (drums) set the sand on fire while achieving astounding intensity on five old Grateful Dead staples over the course of 60 minutes: "Shakedown Street" -> "Dancing in the Street," "Estimated Prophet," They Love Each Other," and "Eyes of the World."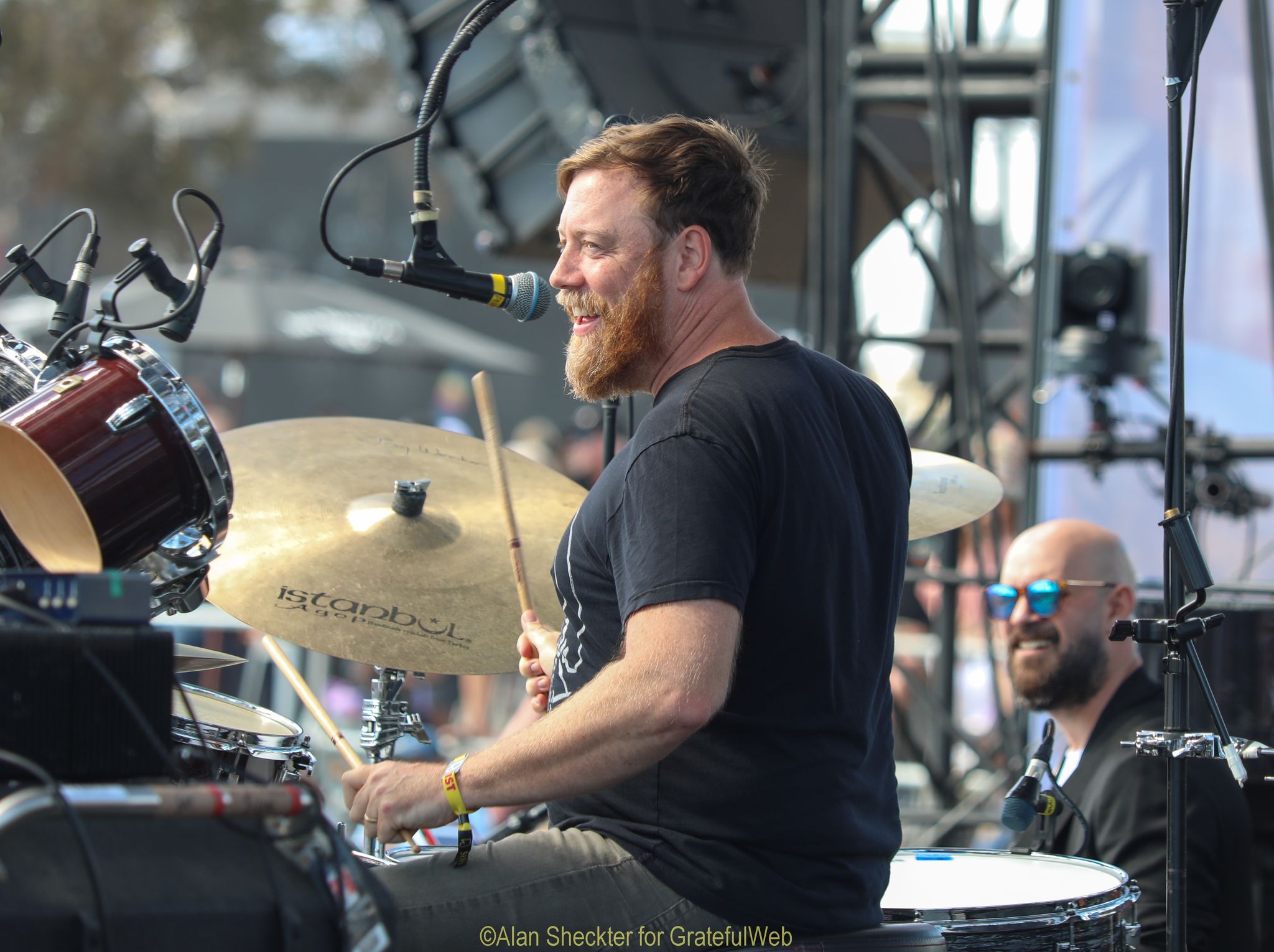 2 p.m. – The smaller Riptide stage also featured Los Angeles-based Cubensis, which has been plying its psychedelic Grateful Dead music interpretive craft since 1987. And interestingly, the band's initial practice happened all those years ago in Redondo Beach, according to an article on the band's website. Like many such heritage bands, the Grateful Dead is important to and part of each player's musical pedigree, but creating new magic from the Dead's catalog, not full imitation, is the goal. On Sunday they regaled the crowd with "Jack Straw," "Uncle John's Band," "Just a Little Light," "Big River," "Loser," "Uncle John's Band (reprise)," "China Cat Sunflower," "I Know You Rider," and "Cream Puff War." The last remaining original band member, Craig Marshall, who is currently battling cancer, was honored as a large photograph was placed in front of the stage.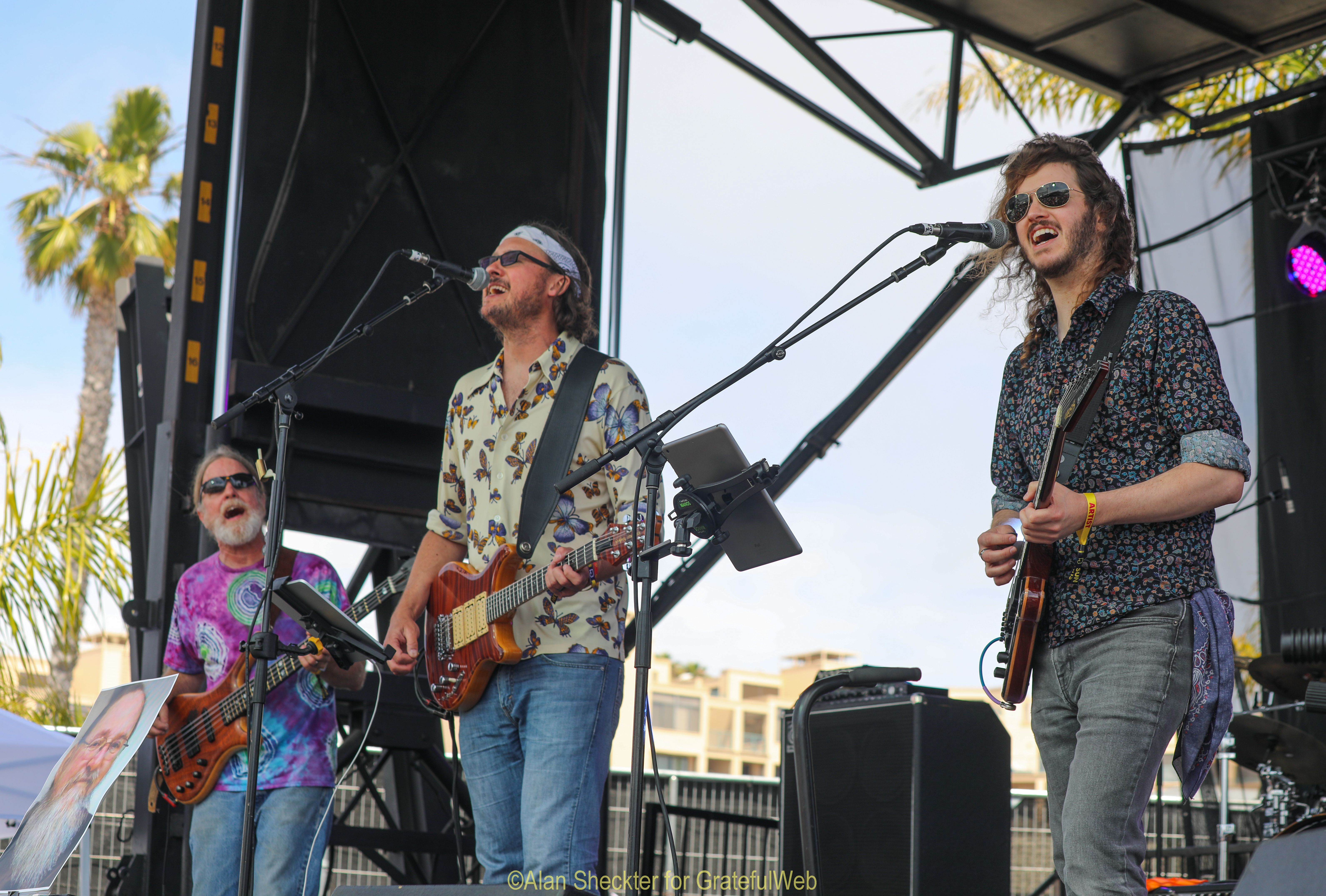 Noon – Wall of Sound, which specializes in creation of 1980's-era Grateful Dead music, performed at noon, also on the Riptide stage. Nick Sandoval and Jim Shank led the band on selections including "Bertha," "My Brother Esau," "Saint of Circumstance," and "Deal."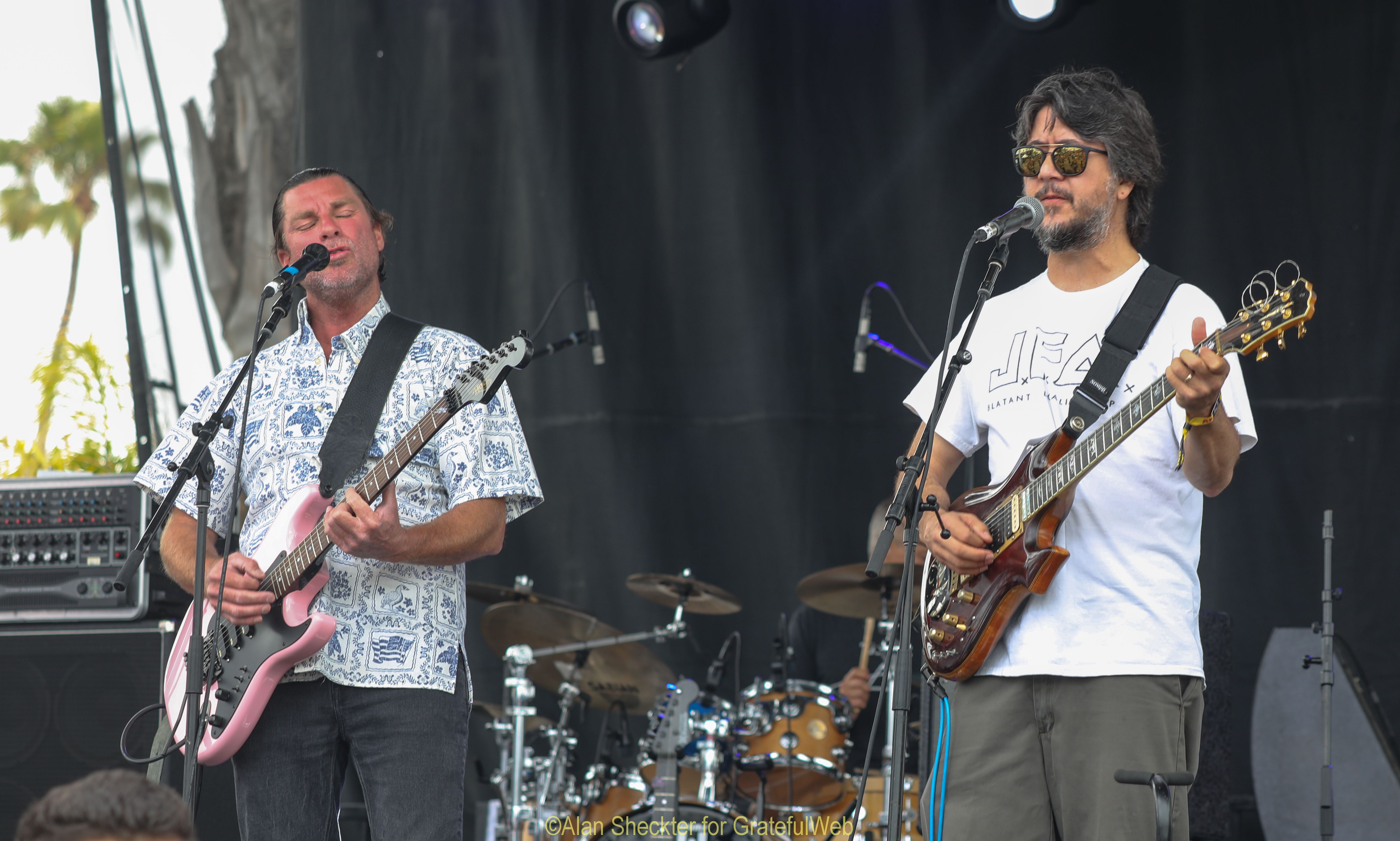 ALSO ON SUNDAY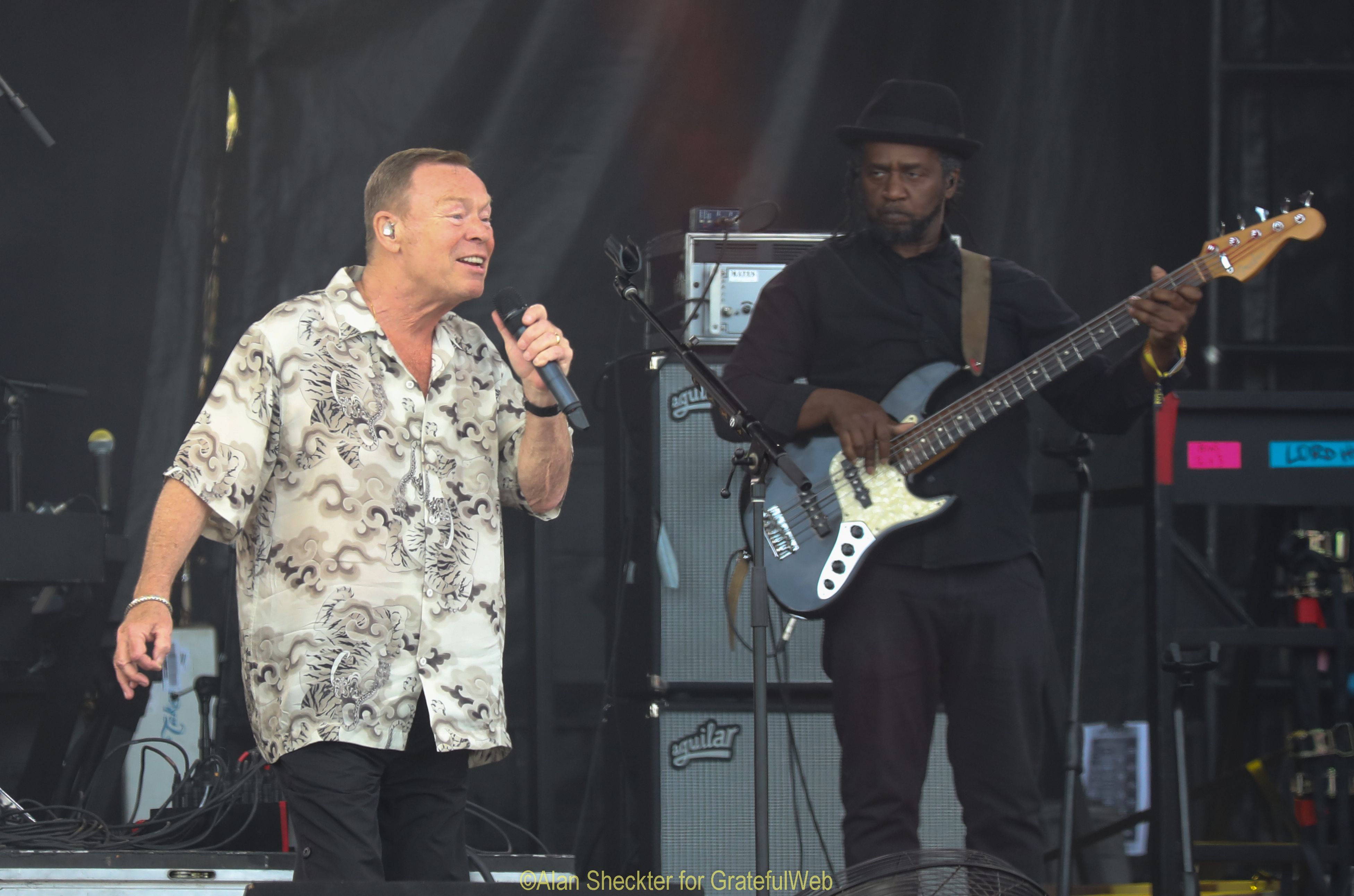 3 p.m. - UB40 Featuring Ali Campbell (not to be confused with UB40 as both bands simultaneously exist), brought their British reggae-pop juke box to BeachLife. Campbell, who was one of the founders and lead singer of the original UB40 beginning in 1978, left the band in 2008 due to irreconcilable differences. This version of the band, which seems to carry more street cred then the other one these days, also included percussionist Astro, who was with the original band from 1979 to 2013; unfortunately, Astro passed away in November 2021. All that aside, the music on Sunday is all that mattered to the throngs of fans in the crowd. And UB40 Featuring Ali Campbell delivered favorites including "Here I Am (Come and Take Me)," "Cherry Oh Baby," "I'll Be There," "The Way You Do the Things You Do," "Can't Help Falling in Love," and "Purple Rain." As a finale, an obligatory version of "Red Red Wine" had the field full of music lovers simultaneously waving their arms over their heads in unison. Reggae legend Pato Banton sat in with the band for "Baby Come Back."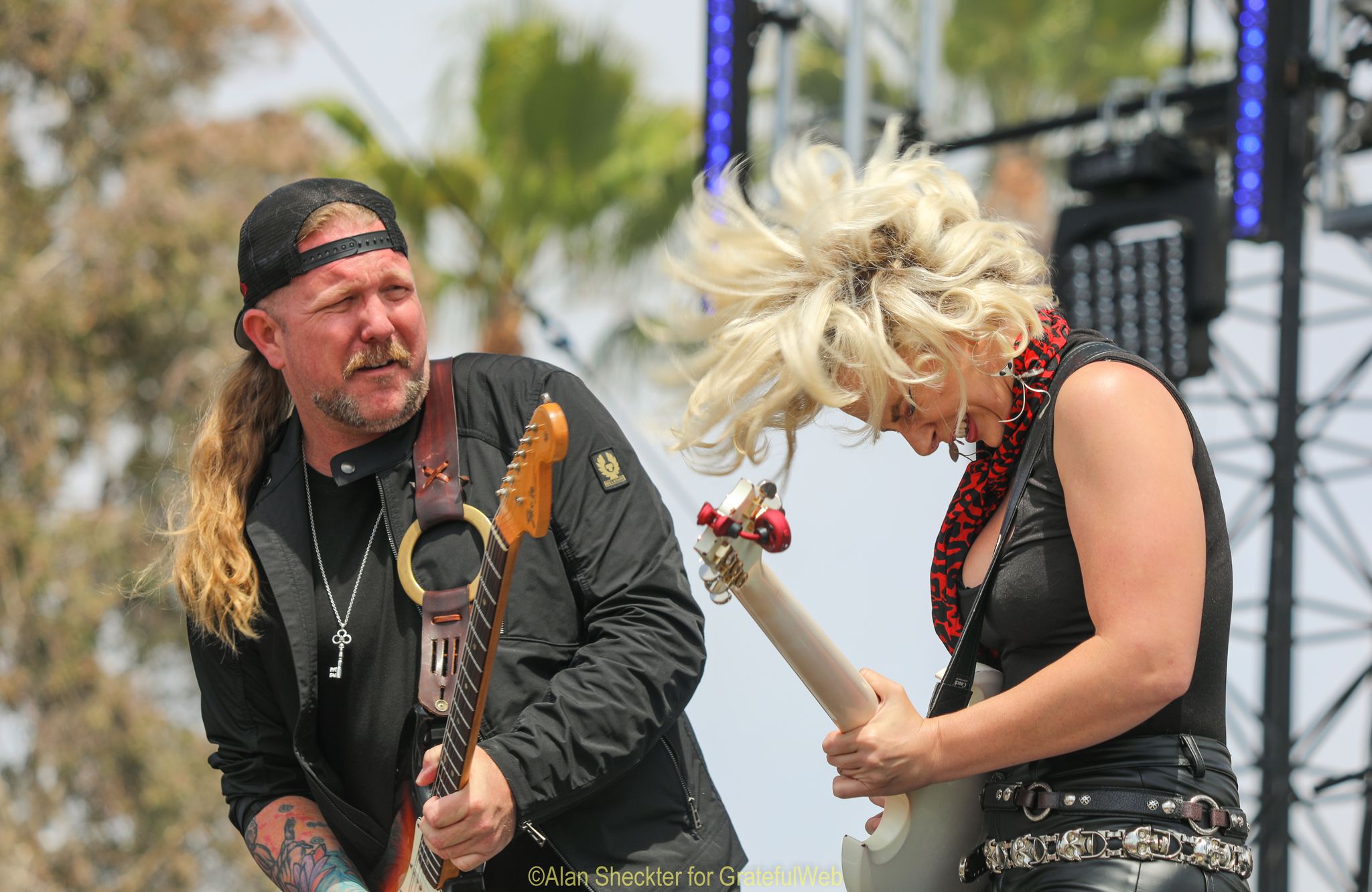 2 p.m. – Devon Allman's-led band delivered a satisfying set of on the Low Tide stage. While I understand that musicians need to make their own music, it was disappointing that there was only one performance of an Allman Brothers Band song (Devon is the son of the late Gregg Allman), the closer of "Midnight Rider." In addition, the band, billed as "Devon Allman Project featuring Samantha Fish and Ivan Neville," did not include the phenomenal and popular Fish until the seventh song of the 10-song set. But things did take off when Fish appeared onstage and she and Allman traded lead vocals on Steve Nicks' "Stop Draggin' My Heart Around," with Allman singing the Tom Petty lyrics from the original song. Fish then led the band in "Better Be Lonely," from her current "Faster" album. Donavon Frankenreiter, who performed early Saturday afternoon then joined the band, while Fish remained onstage, for "Move By Yourself" and the aforementioned "Midnight Rider."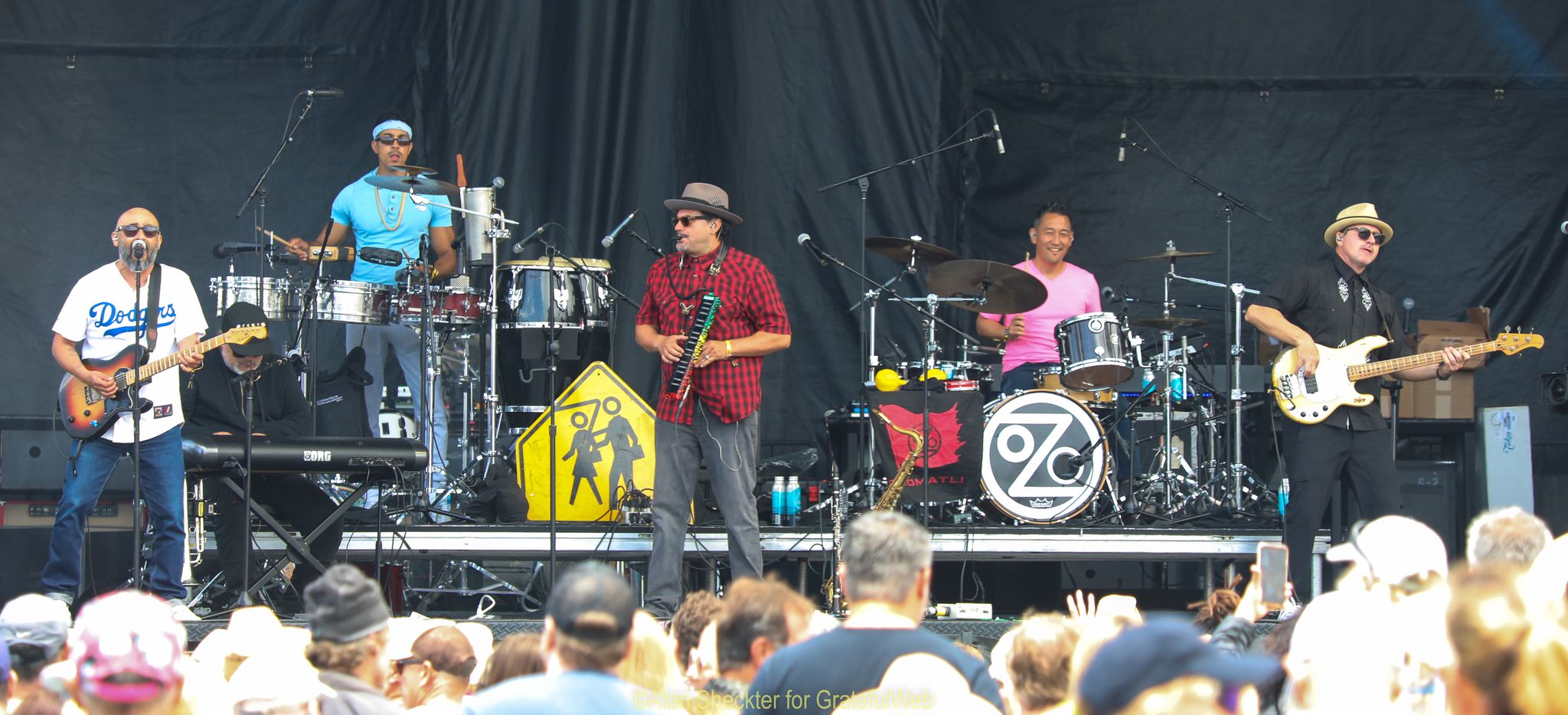 1 p.m. – Incomparable Los Angeles-based party band Ozomatli injected a whole bunch of energy into the day with their horn- and rhythm-infused sound that mixed Chicano rock, hip hop, funk, and world fusion. Now active for over 25 years, the band's members remain static, including Asdru Sierra (vocals/trumpet), Raul Pacheco (vocals/guitar), Ulises Bella (sax/clarinet), Wil-Dog Abers (bass), Justin Poree (percussion/vocals), and Jiro Yamaguchi (percussion). The band delivered a mélange of their well-known songs, including "La Gallina," "Saturday Night," "Cumbia de los Muertos," and closing number "Como Ves."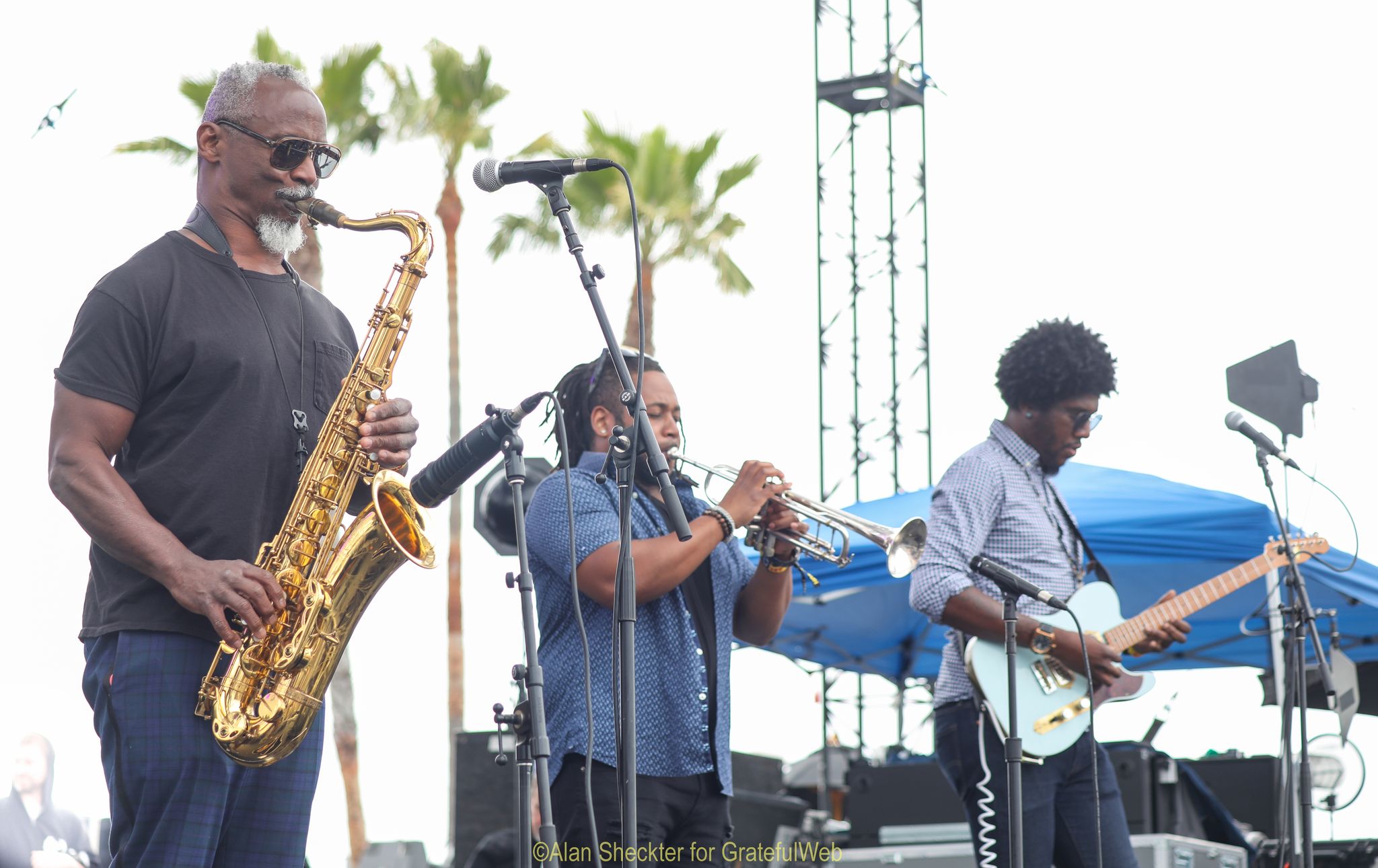 Noon – Under the radar as most of the audience hadn't yet arrived, Karl Denson's Tiny Universe nevertheless commanded respect and appreciation, as always. Fronting a long-standing group of seven at the Low Tide stage, bandleader Denson and his saxophone/vocals led the way through a blistering set of unique and improvisational funk/jazz/rock.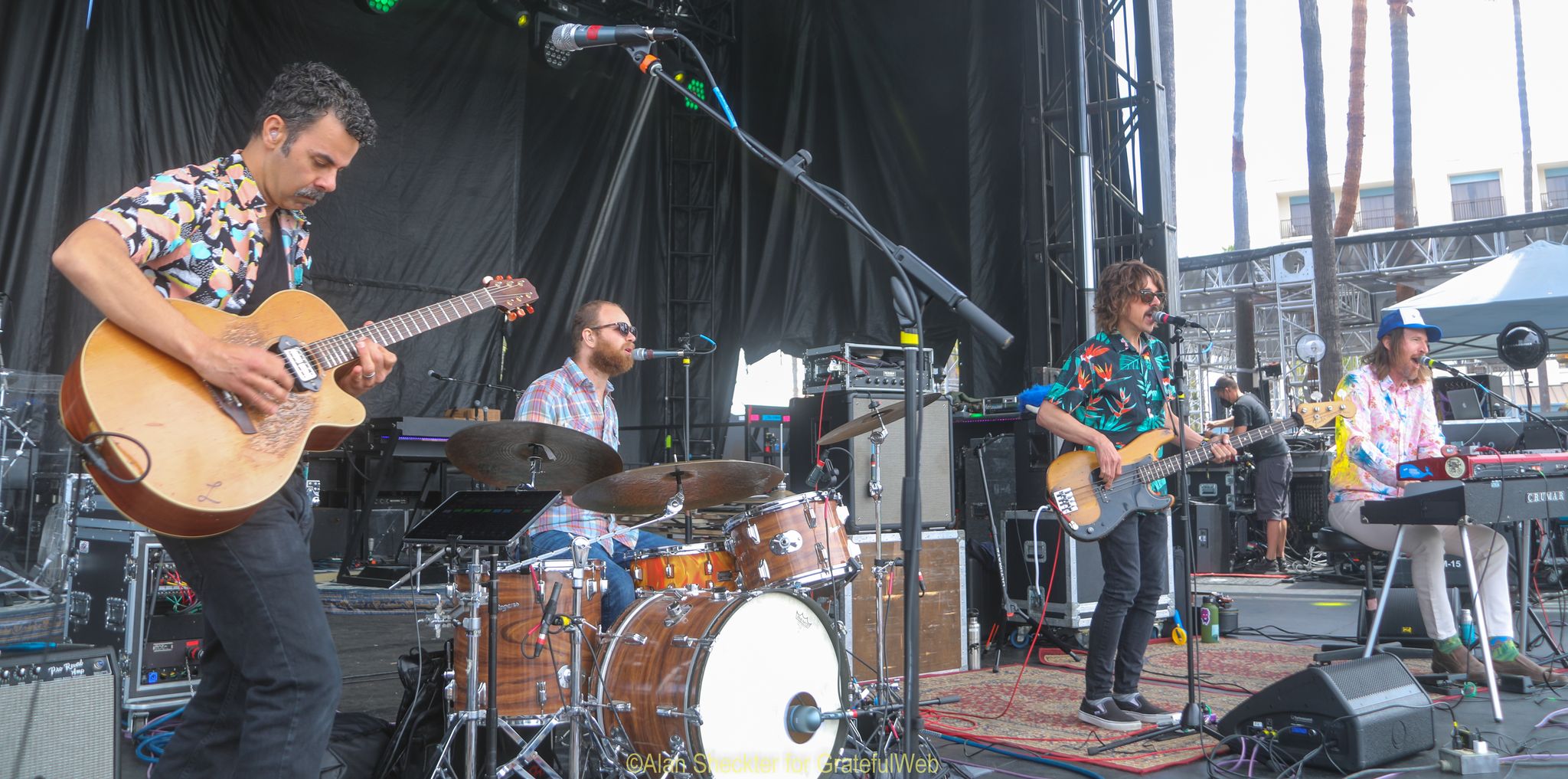 11:10 a.m. – Starting off the High Tide stage festivities, ALO dished out a sparkling brunchtime set, led by Dan "Lebo" Lebowitz's lead guitar and vocals and Zach Gill's keyboards and vocals. Along with Steve Adams' bass and Ezra Lipp's drums, the band's unique improvisational talents and infectious, danceable blend of songs and jamming had early attendees streaming in and gathering in front of the stage. Offerings included "Pobrecito," "Keep on Giving Jane," "Push," "The Country Electro," "The Plastic Bubble," "Girl, I Wanna Lay You Down," and closing number, "I Love Music." ALO's roots go back more than 30 years ago to Santa Barbara, California, where three-fourths of the ensemble knew each other and dabbled in music as early as junior high school.
ALSO ON SATURDAY: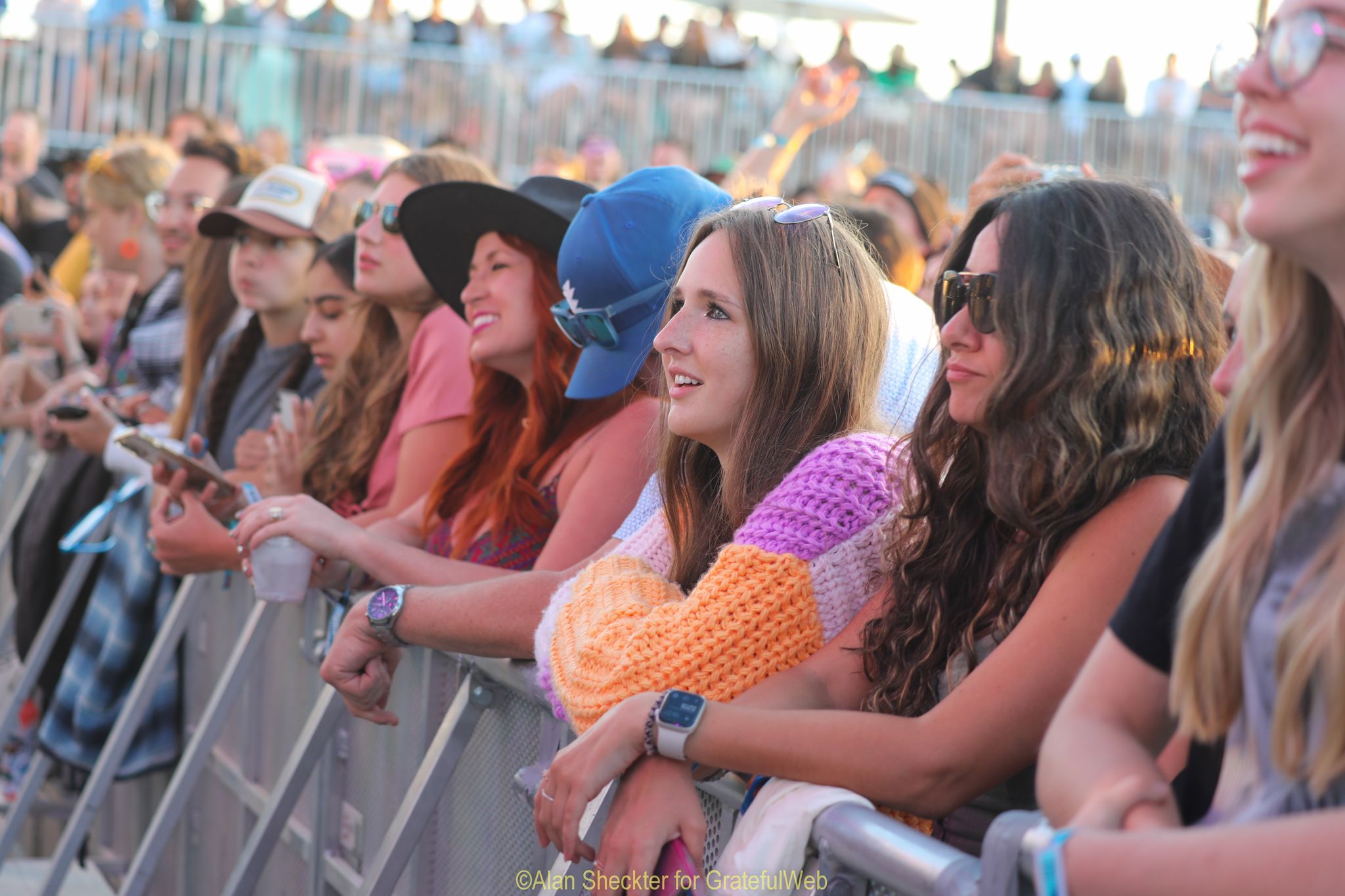 7:25 p.m. – Australian singer/songwriter Vance Joy offered a break from the hard-rocking performances for a pleasing twilight set of acoustic pop offerings on the Low Tide stage. Performing on acoustic guitar and vocals, Joy's band of six included a bass player, keyboardist, drummer, saxophonist and trumpet player. His set included "Riptide," Coldplay's "Green Eyes," "Georgia," "Missing Piece," and new single, "Clarity." Joy also inspired a significant number of young female fans to the front rail, who together produced far-higher-pitched collective cheers than other bands' audiences.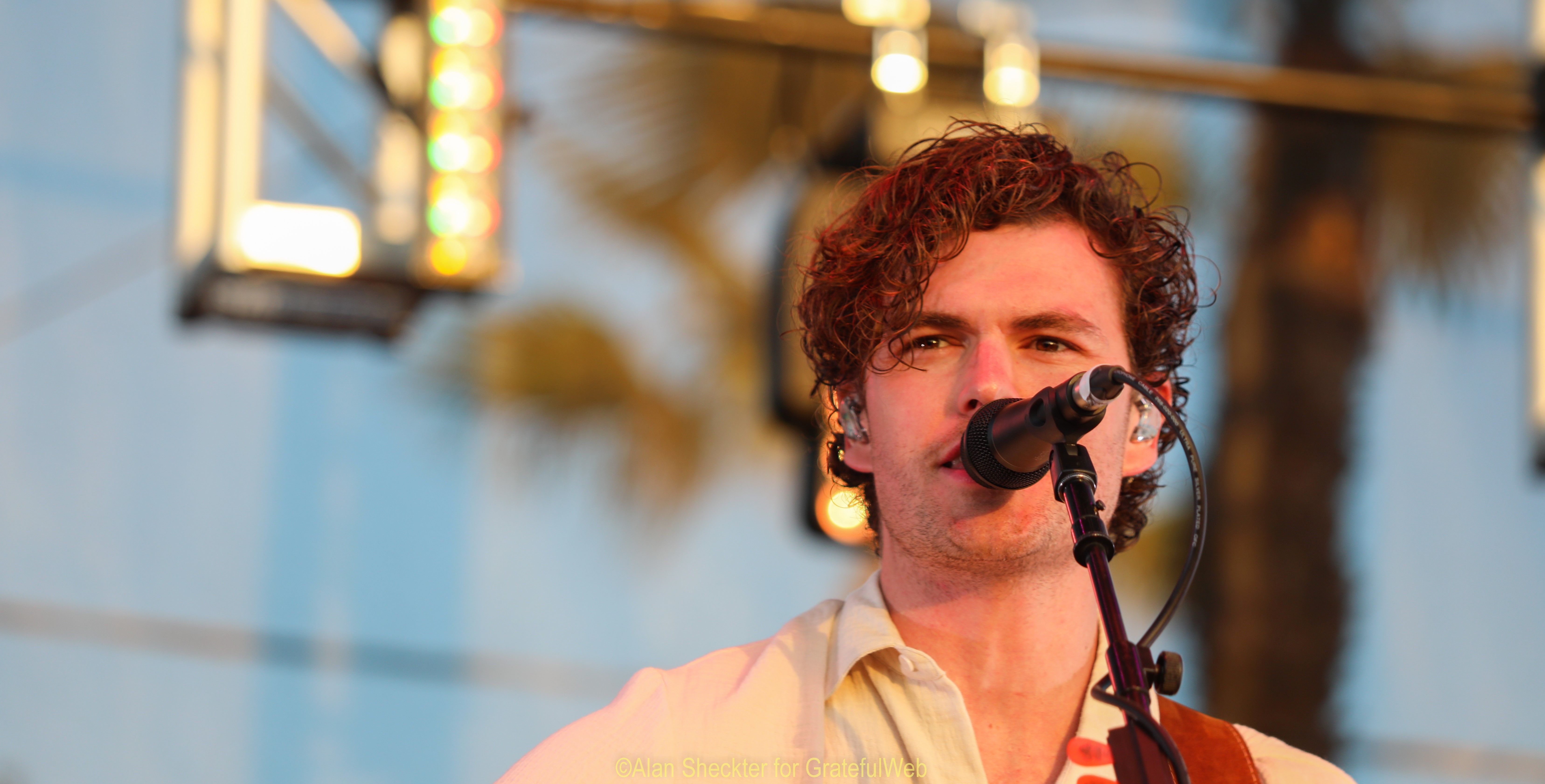 6:20 p.m. – Stone Temple Pilots delivered a powerful set of their hits to the High Tide stage. Operating at full throttle, STP's set included "Wicked Garden," "Vasoline," "Plush," "Interstate Love Song," "Meadow," and closing number, "Sex Type Thing." While the band included original guitarist Dean DeLeo and brother Robert DeLeo (bass), as well as Eric Kretz (drums), the lead vocalist these days is Jeff Gutt. Original lead vocalist Scott Weiland, who led the band through its glory days, left the group in 2013 and died in 2015. It's not clear how many in the large audience knew that Gutt joined the band just five years ago, but he has more than aptly grown into the role rendering an almost audibly transparent change to the band.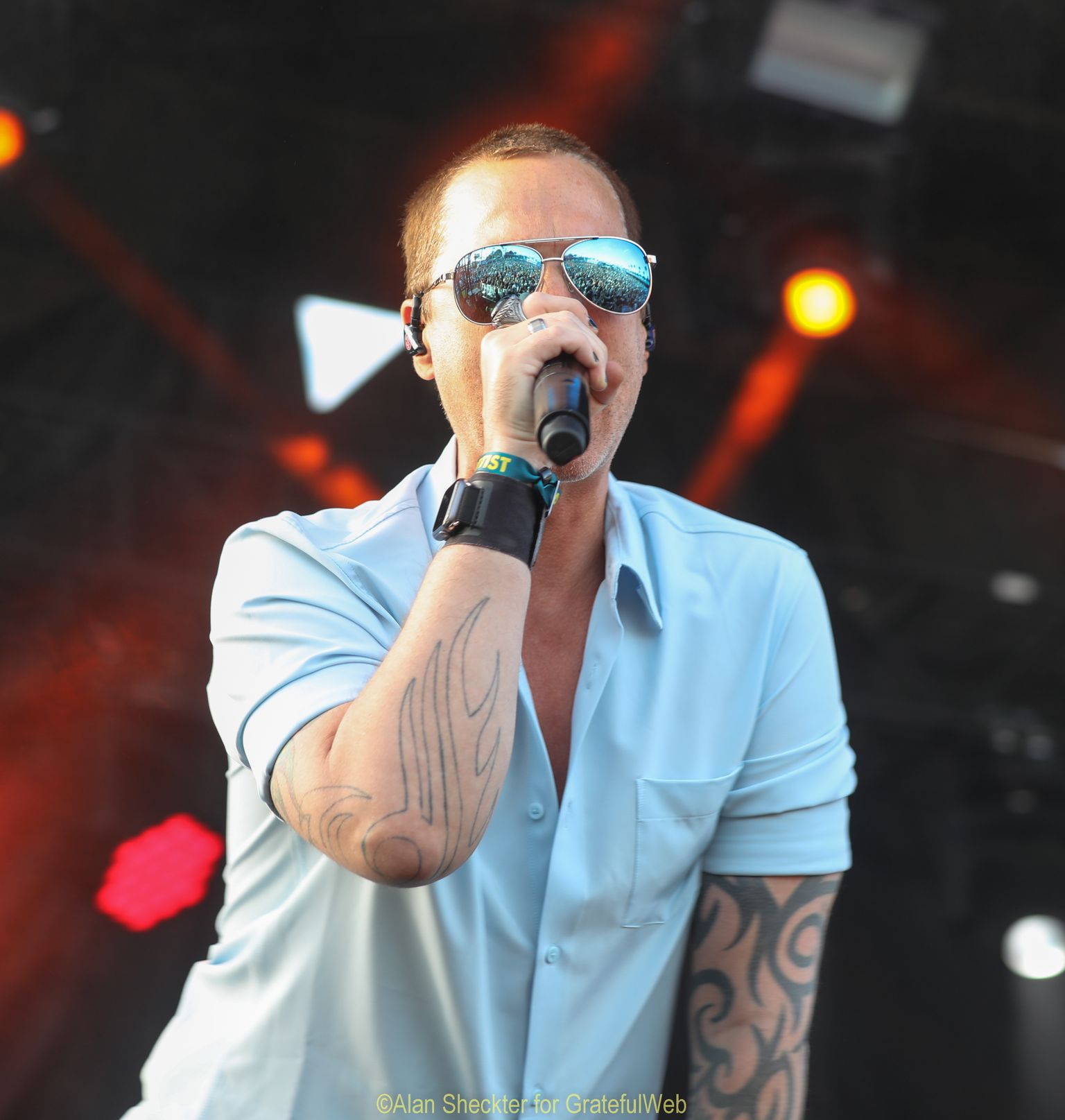 5:20 p.m. – Capital Cities, a Los Angeles-based indie-pop duo led by Sebu Simonian (vocals/keyboards) and Ryan Merchant (vocals/keyboards/guitar) delivered a laudable Low Tide stage set, which included their biggest hit, "Safe and Sound." Other selections of the day included "Kangaroo Court," "One Minute More," and "Vowels." Their show ended with a spirited version of the Bee Gees "Stayin' Alive" followed by Prince's "Nothing Compares 2 U."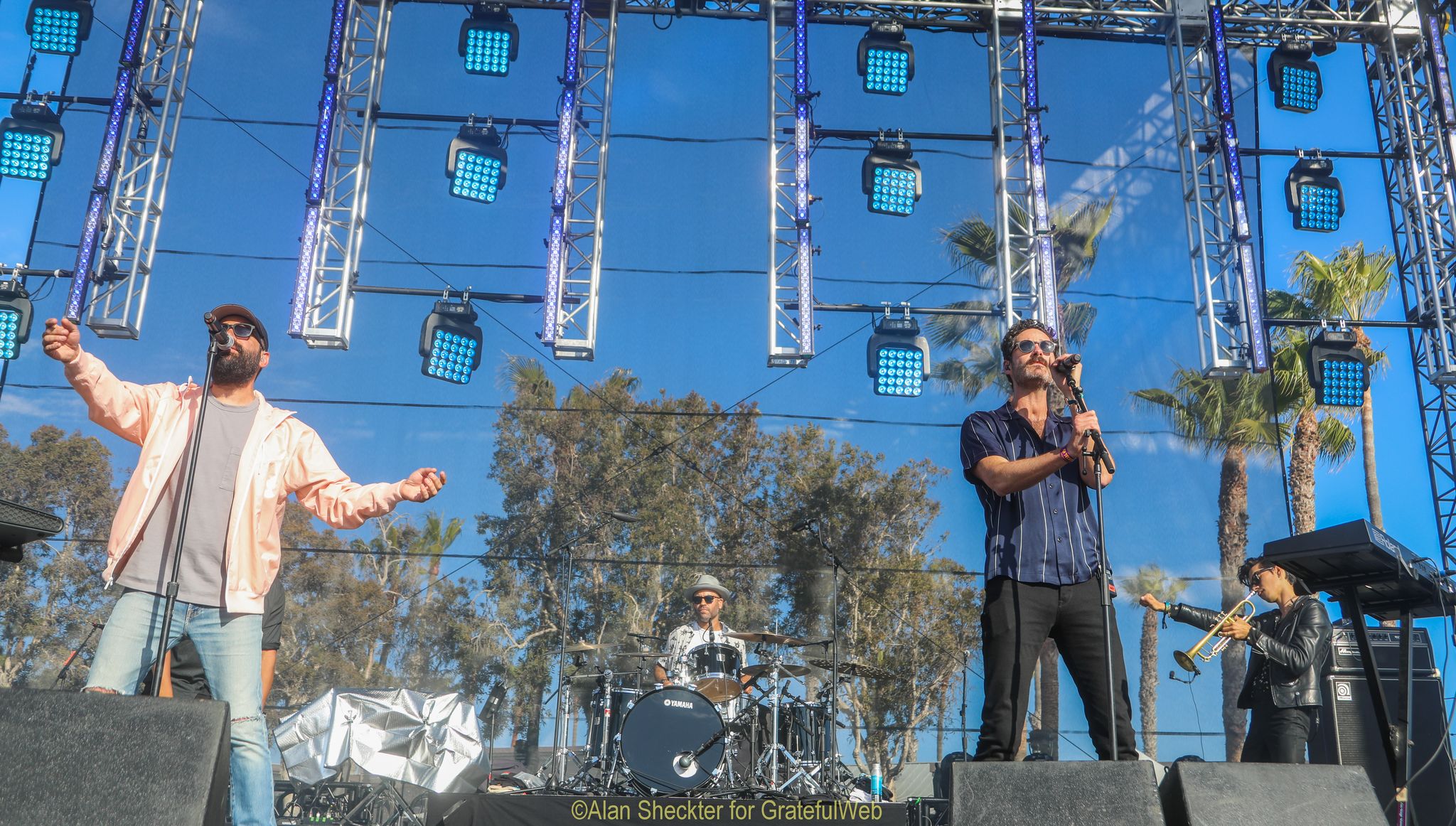 4:20 p.m. – Michael Franti, one of the most charismatic characters on the live music circuit, brought his long-time band Spearhead to the fest for a High Tide stage set of positivity and socially conscious material that uniquely fused reggae, hip-hop, folk, and rock. Playing guitar and delivering vocals while bounding around onstage, out in the crowd, and even up a flight of stairs into the Captain's Deck viewing area, Franti's set included "The Sound of Sunshine," "I'm Alive (Life Sounds Like)," and final song, "Say Hey (I Love You)," during which he helped about a dozen children onstage to dance and clap. Spearhead, as it has for many years, included Carl Young (bass), Mike Blankenship (keyboards), and Manas Itiene (drums). A new lead guitarist who replaced mainstay Jason Bowman in the past month, did a fine job on his new assignment.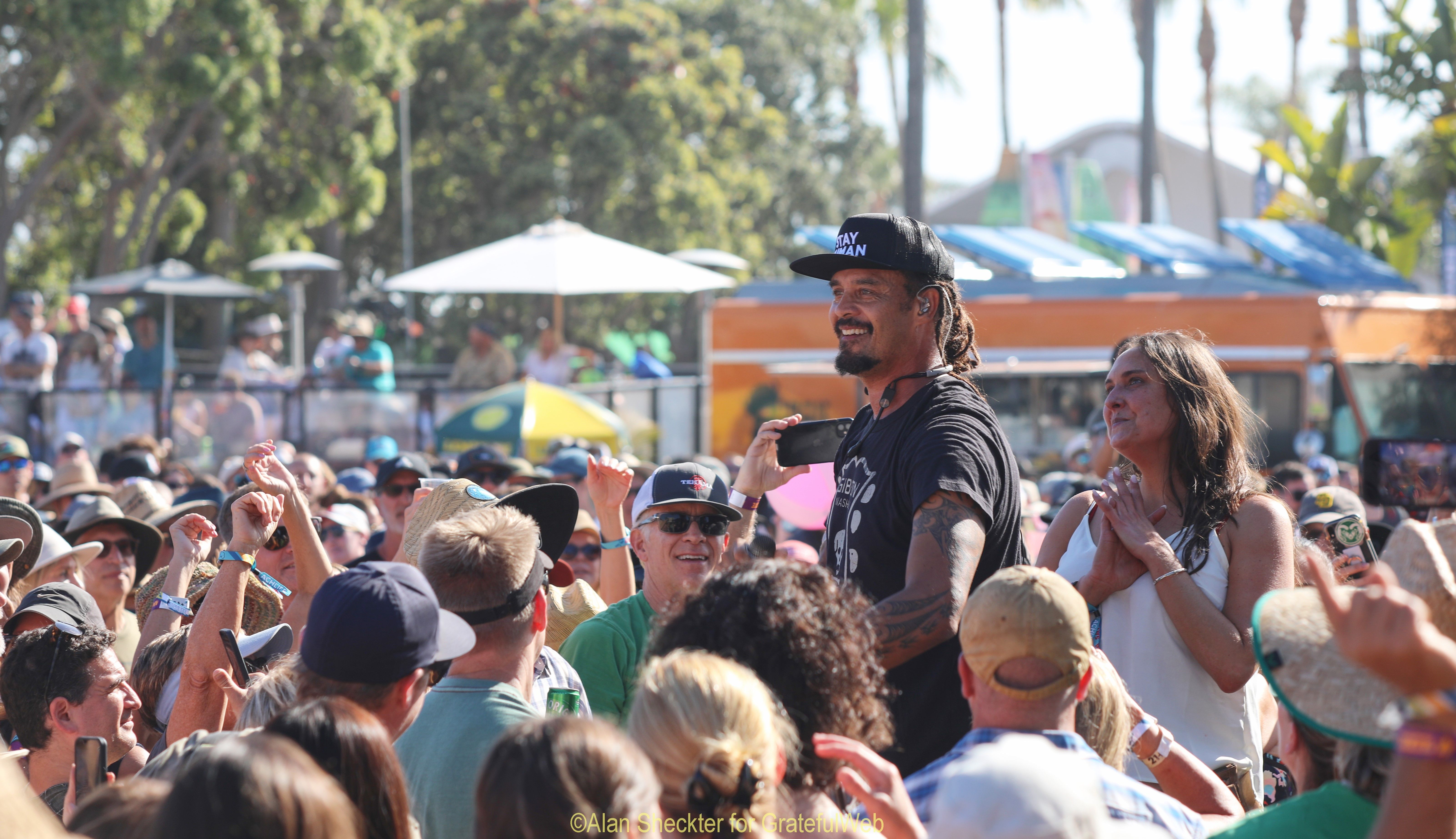 3:20 p.m. – Vocalist Matisyahu delivered on the Low Tide stage a heartfelt set of reggae/pop/rap that included songs from his new self-titled album, including opening number, "Chameleon," and "Mama Please Don't Worry." Fronting a quintet that included a guitarist, bass player, keyboardist, and drummer, the former yeshiva scholar's set also featured "King Without a Crown" and "Sunshine. He ended with a mashup of "One Day" and Bob Marley's "No Woman, No Cry."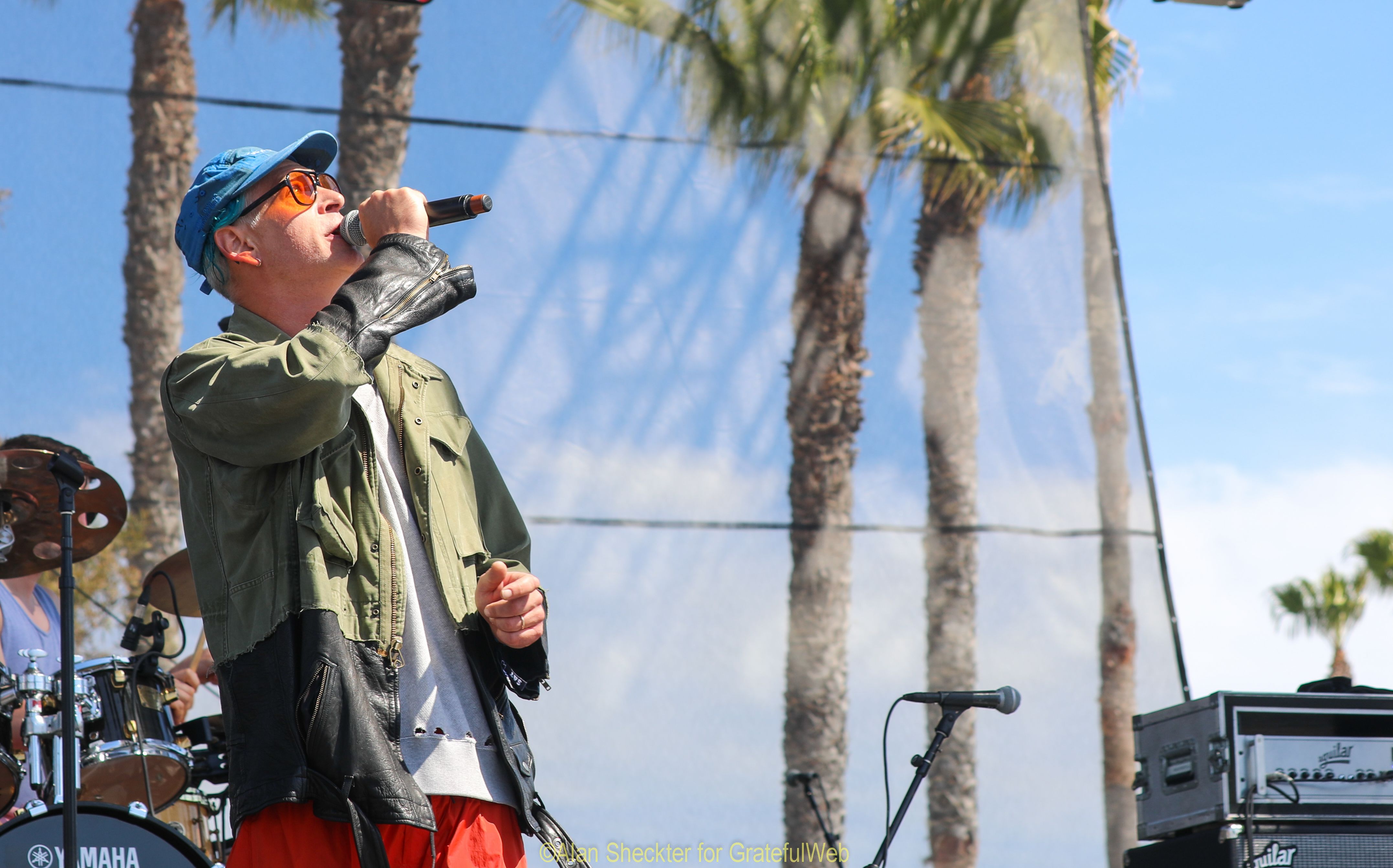 3:20 p.m. – Country-pop/rock singer/songwriter Rita Wilson, and spouse of Tom Hanks (and also a movie and TV producer and actress), along with a band of four, regaled a Riptide stage audience with a set of tunes on Saturday afternoon.
ALSO ON FRIDAY: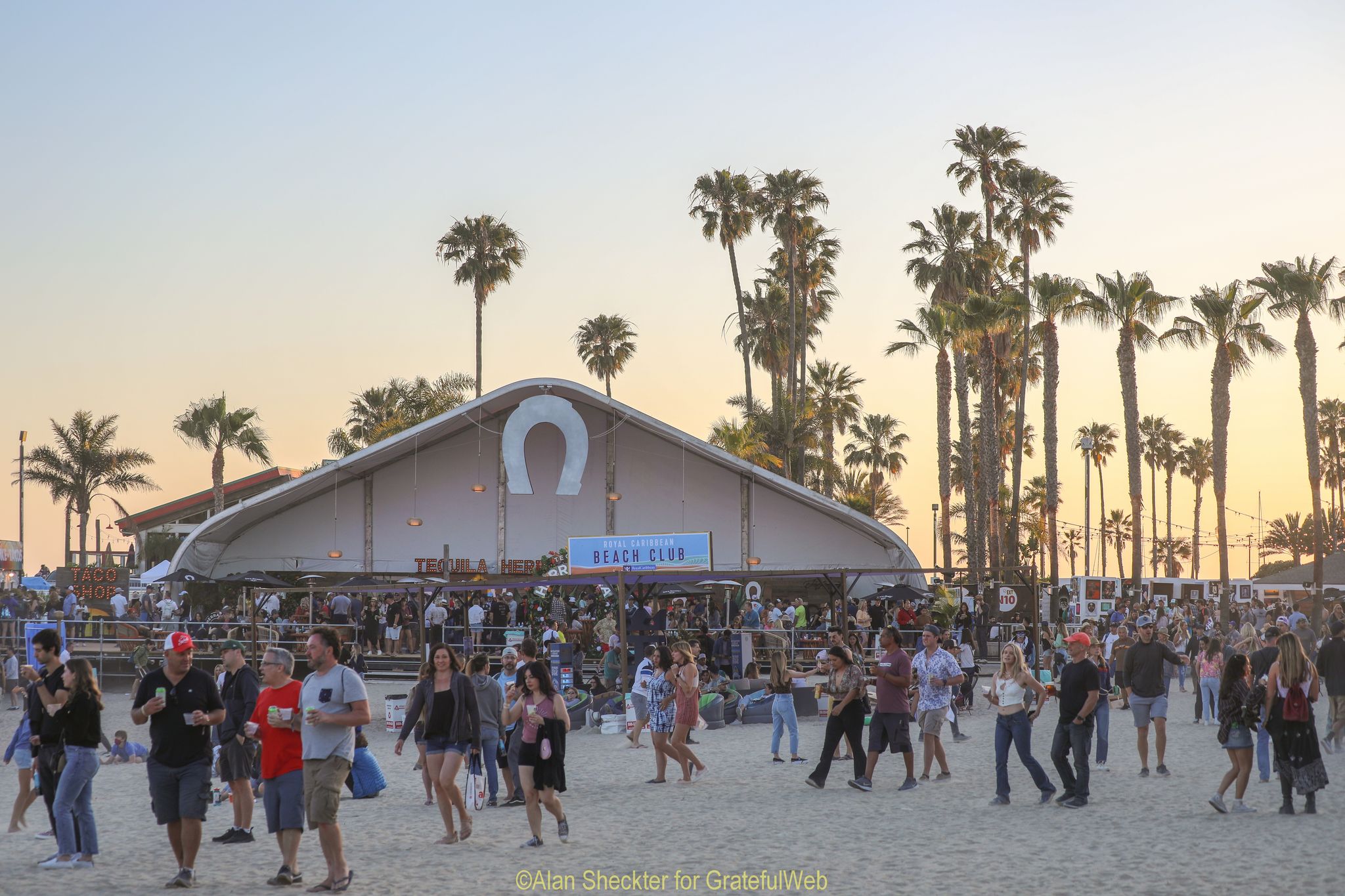 7:35 p.m. – Front man Nick Hexum and his 311 bandmates made a big splash at BeachLife on Friday night as the penultimate act before Weezer. Each player in the long-lived, five-member reggae/ska-tinged alt-rock outfit has been with 311 for 30 years-plus, including Hexum (vocals/guitars) Doug "SA" Martinez (vocals/turntables), Aaron "P-Nut" Wills (bass), Tim Mahoney (guitars), and Chad Sexton (drums). The band offered a bevy of songs on the Low Tide stage, including old hits "Down" (which closed the show) and "All Mixed Up," as well as "Beautiful Disaster," "Amber," "Creatures (For a While)," and The Cure's "Lovesong."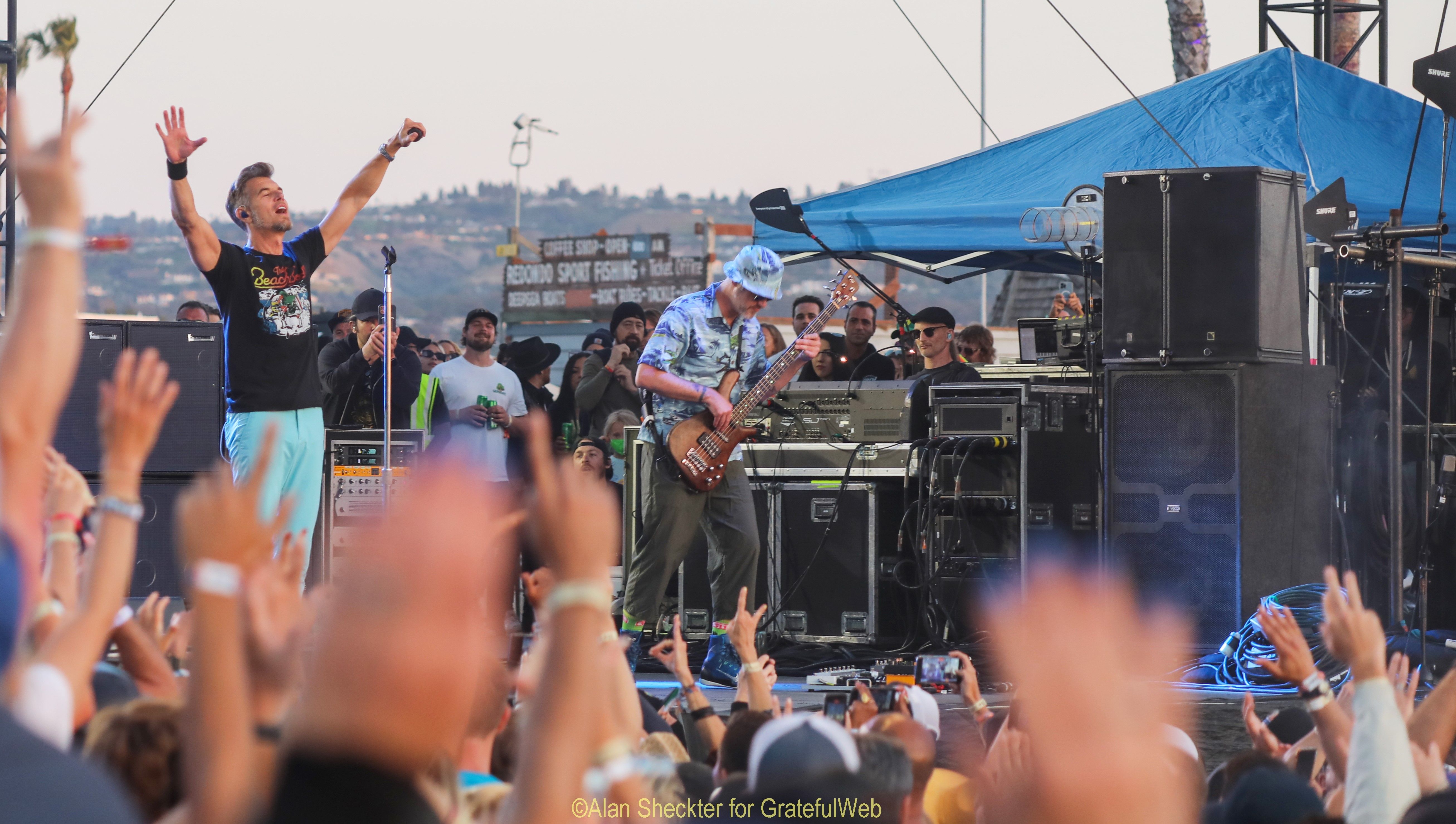 6:15 p.m. – Eric Burton (vocals/guitar) fronted psychedelic soul/funk outfit Black Pumas in a command performance on the High Tide stage. Born in Los Angeles's San Fernando Valley, Burton picked up experience as a street performer at Santa Monica Pier, according to the Los Angeles Times, not far from BeachLife's Redondo Beach, before settling in Austin, Texas. Their set, which also featured Black Pumas co-founder Adrian Quesada (guitar), included big hit "Colors" (which closed the set), as well as "Fire, "Black Moon Rising," and "I'm Ready."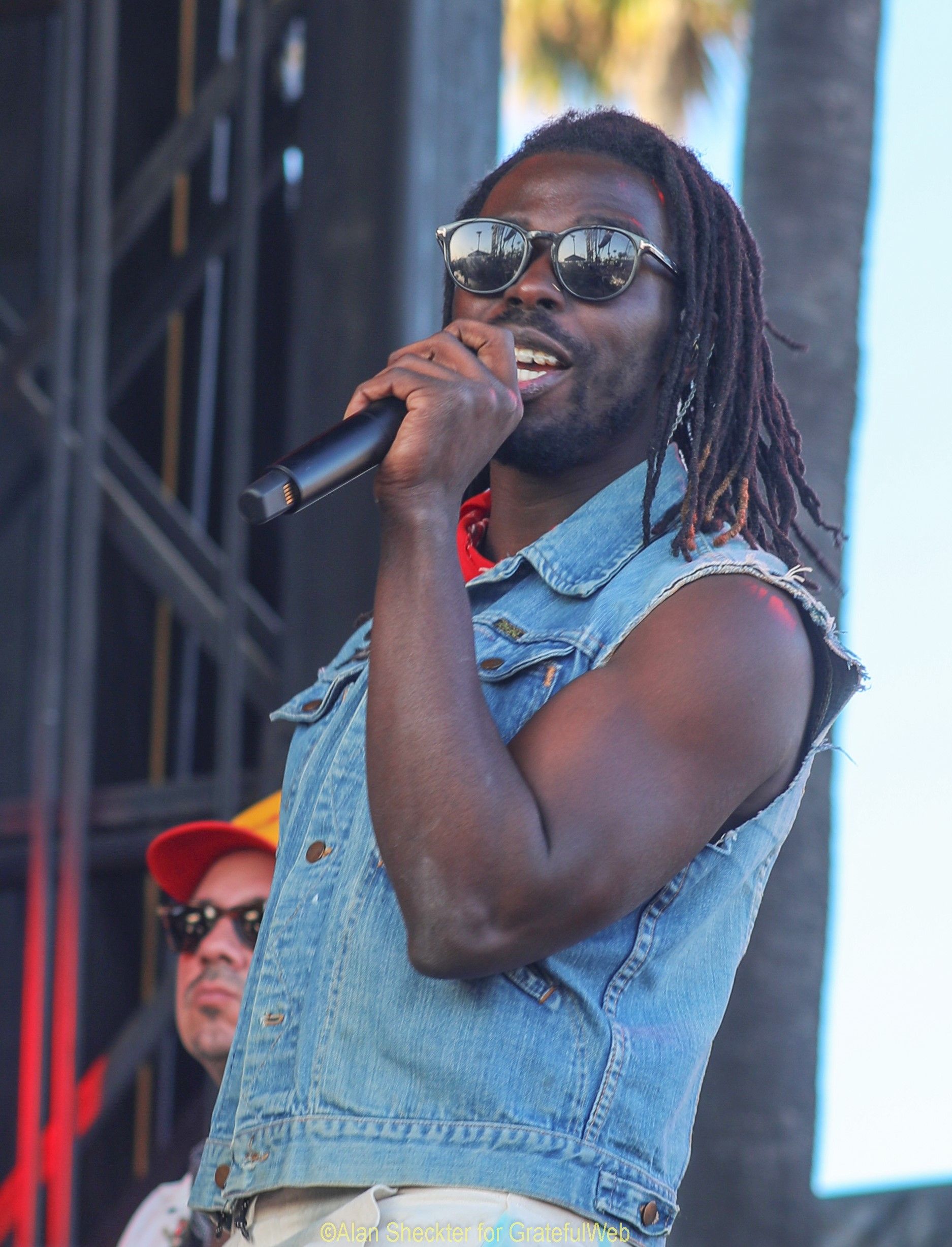 5 p.m. – The Cold War Kids, indie rockers based in Long Beach, California, played the Low Tide stage. Their set included opener "Love is Mystical," as well as "First" and "Hang Me Up to Dry." They also performed a cover of Rhianna's "Love on the Brian" and concluded their set with "Something is Not Right With Me."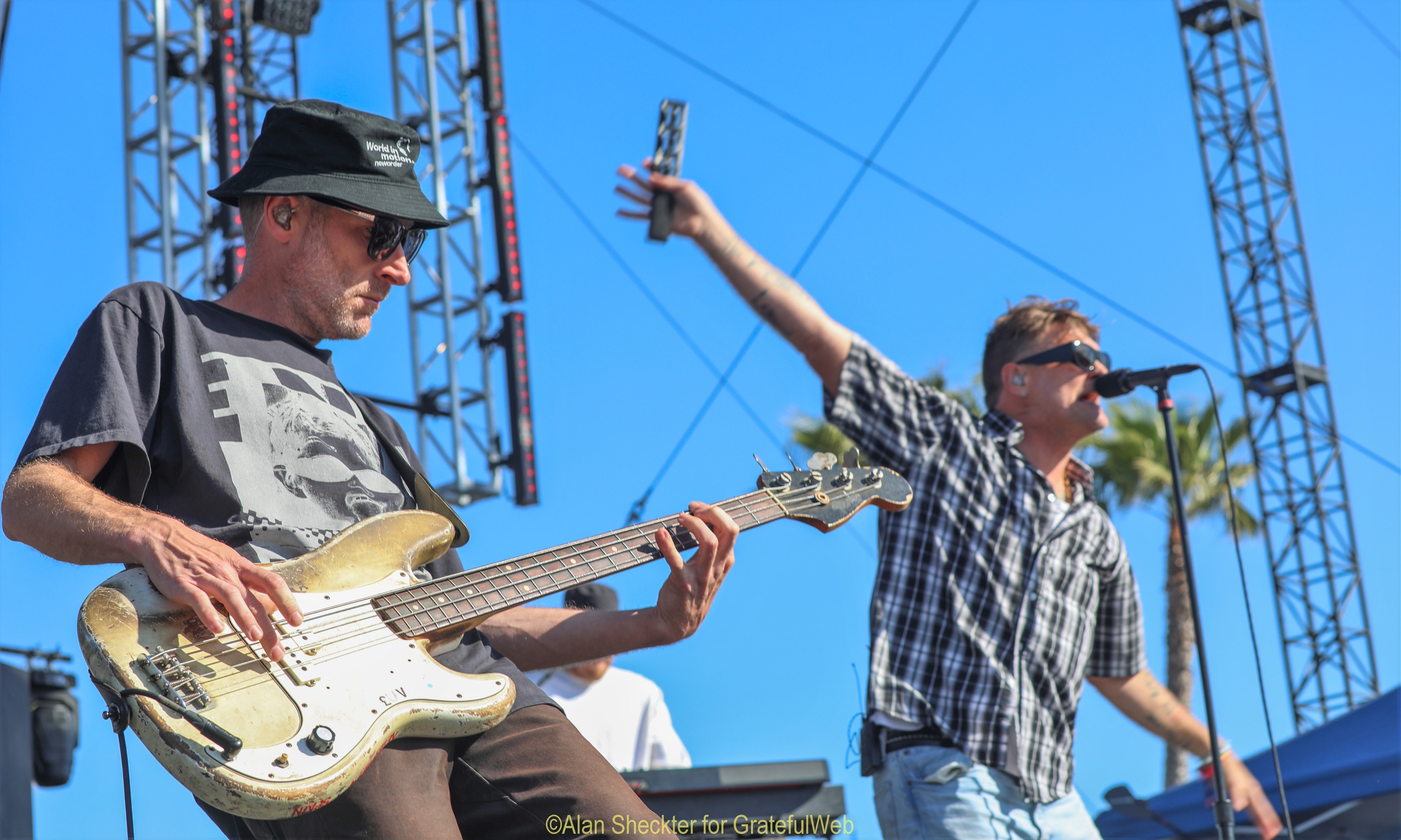 4 p.m. – German alt-pop/rockers Milky Chance, led by Clemens Rehbein (vocals/guitar) and Philip Dausch (bass/percussion), performed a bright, upbeat set on the High Tide stage, with a set that included "Colorado" and "Stolen Dance," as well as brand-new single, "Synchronize."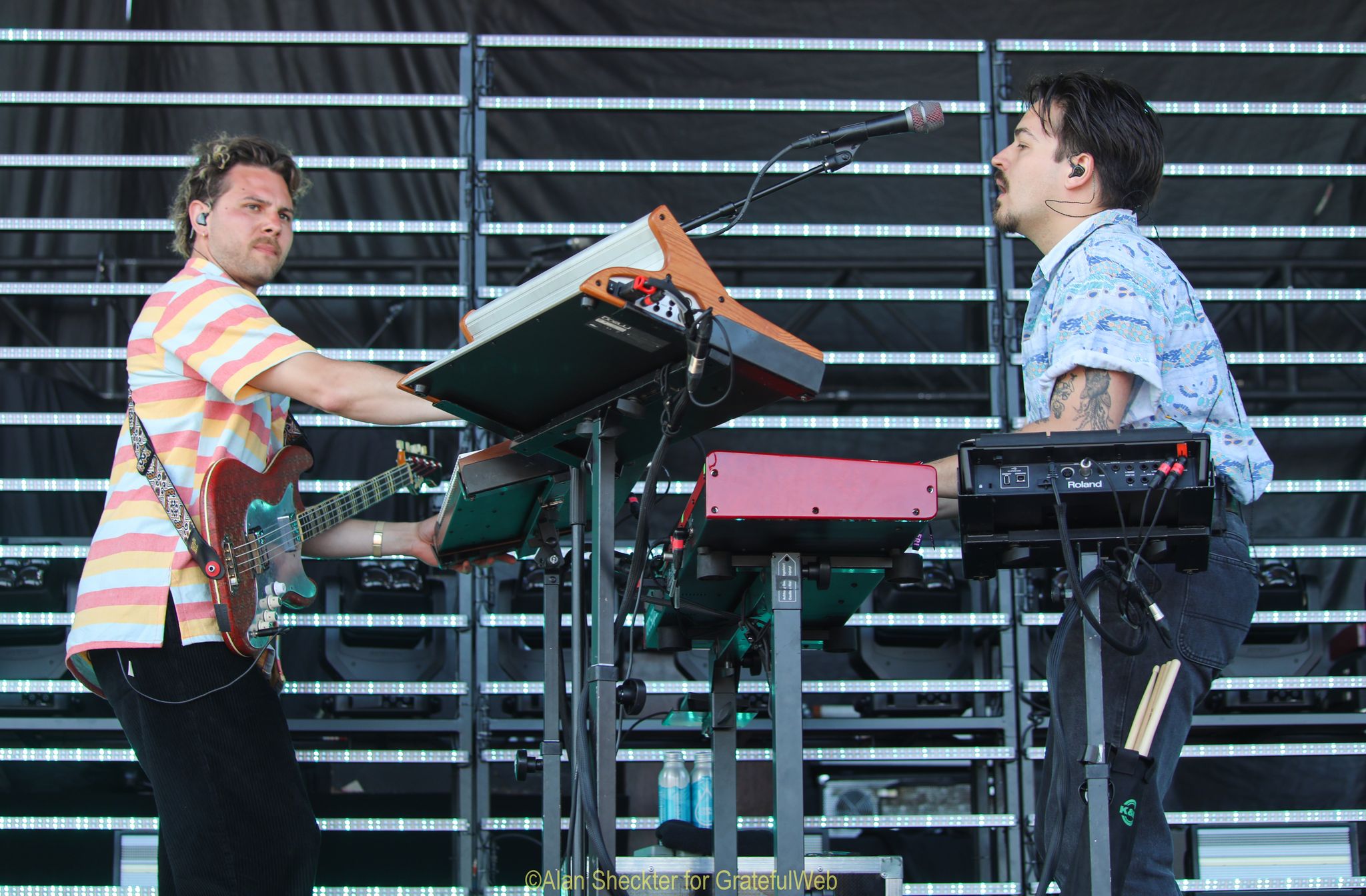 3 p.m. – Los Angeles indie-pop band Cannons, featuring Michelle Joy (lead vocals), Ryan Clapham (guitar), and Paul David (bass/keyboards), set a nice vibe on the Low Tide stage with a set of mostly mid-tempo songs. The band, leaning heavily on their 2022 release, "Fever Dream," with such songs as "Purple Sun" and "Hurricane," delivered a set that also included a cover of Harry Styles' ballad, "Golden." They concluded with their biggest hit to date, "Fire For You."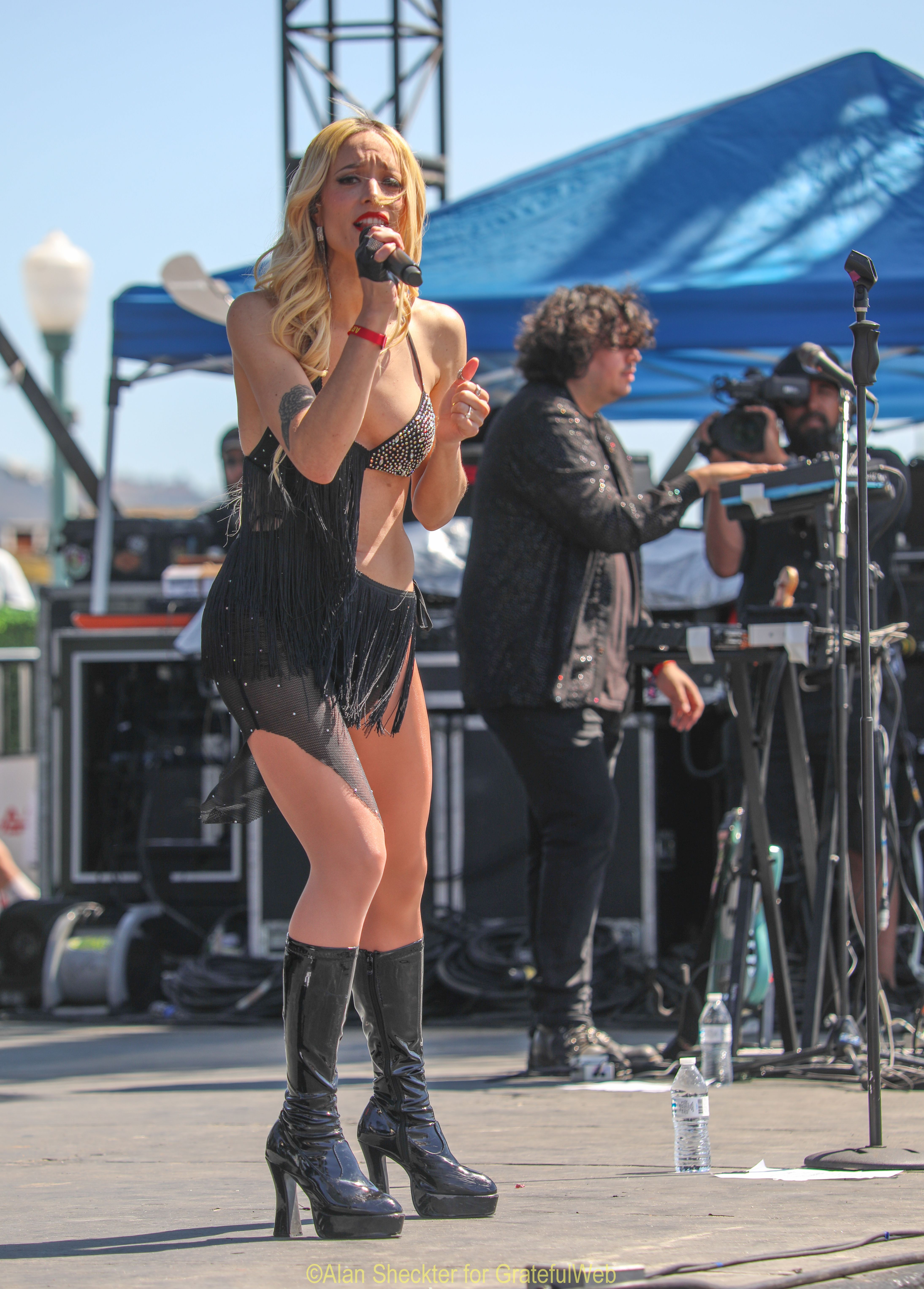 The acoustic-centered Speakeasy stage performances, with its comfortable chairs and couches, provided an intimate experience for those who like to go left (for secret adventures) when everyone else is going right (main-stage performances).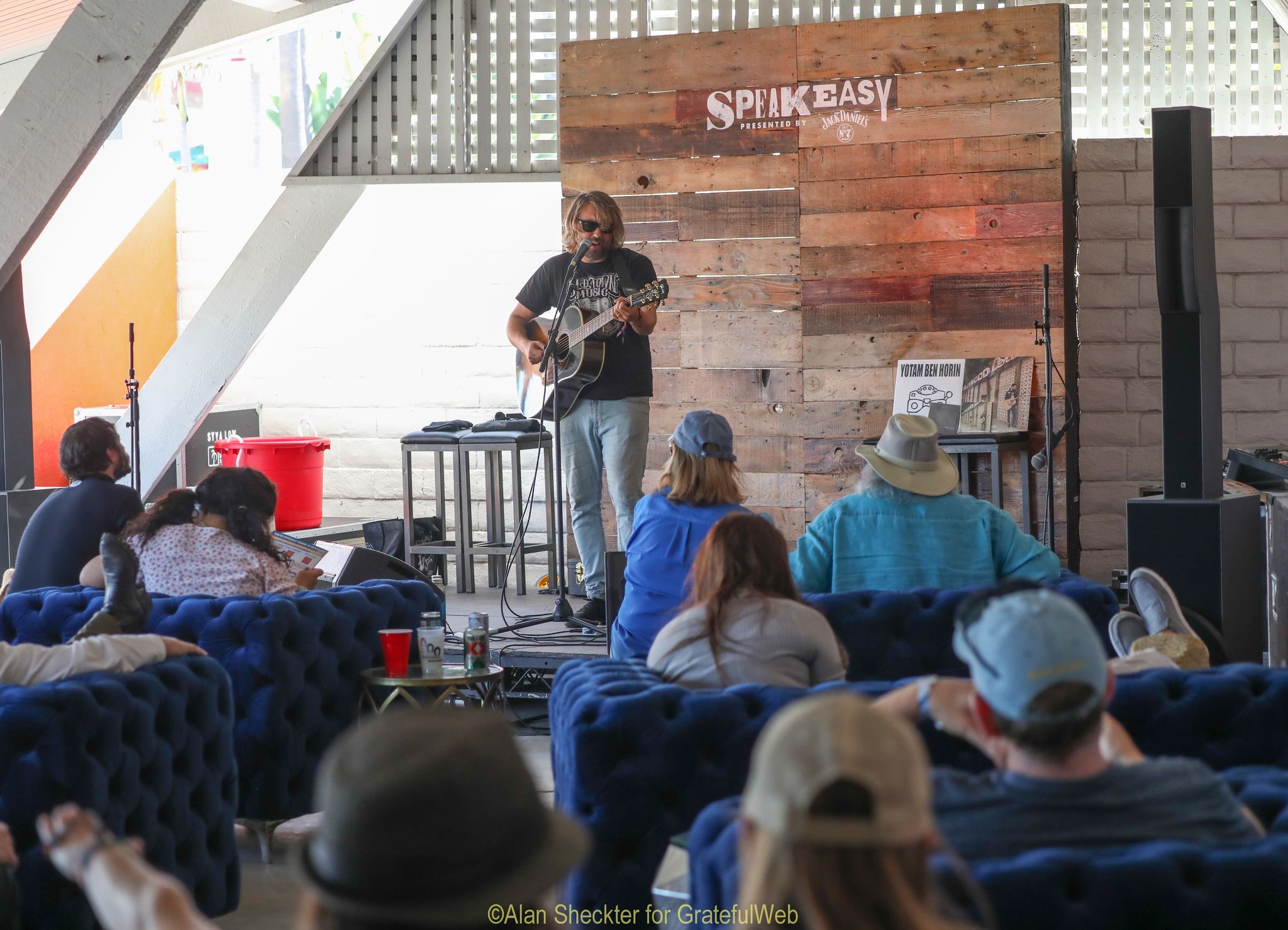 SIDESTAGE EXPERIENCE. While many festivals have ticket upgrades, BeachLife's SideStage chef's dining experience, while seated on the side of the High Tide stage, are unique. Over the weekend, during specified acts, patrons could, for a price, share their fondness for fine cuisine with a musical view. On Saturday, during Michael Franti's performance, these diners were treated to Chef Kevin Meehan's four-course meal, featuring local striped bass with eggplant caviar and zucchini nest, an "acid trip" tomato salad with charred avocado, local kanpachi (yellowtail) crudo with cucumber relishes, and a dessert of bitter chocolate crémeux.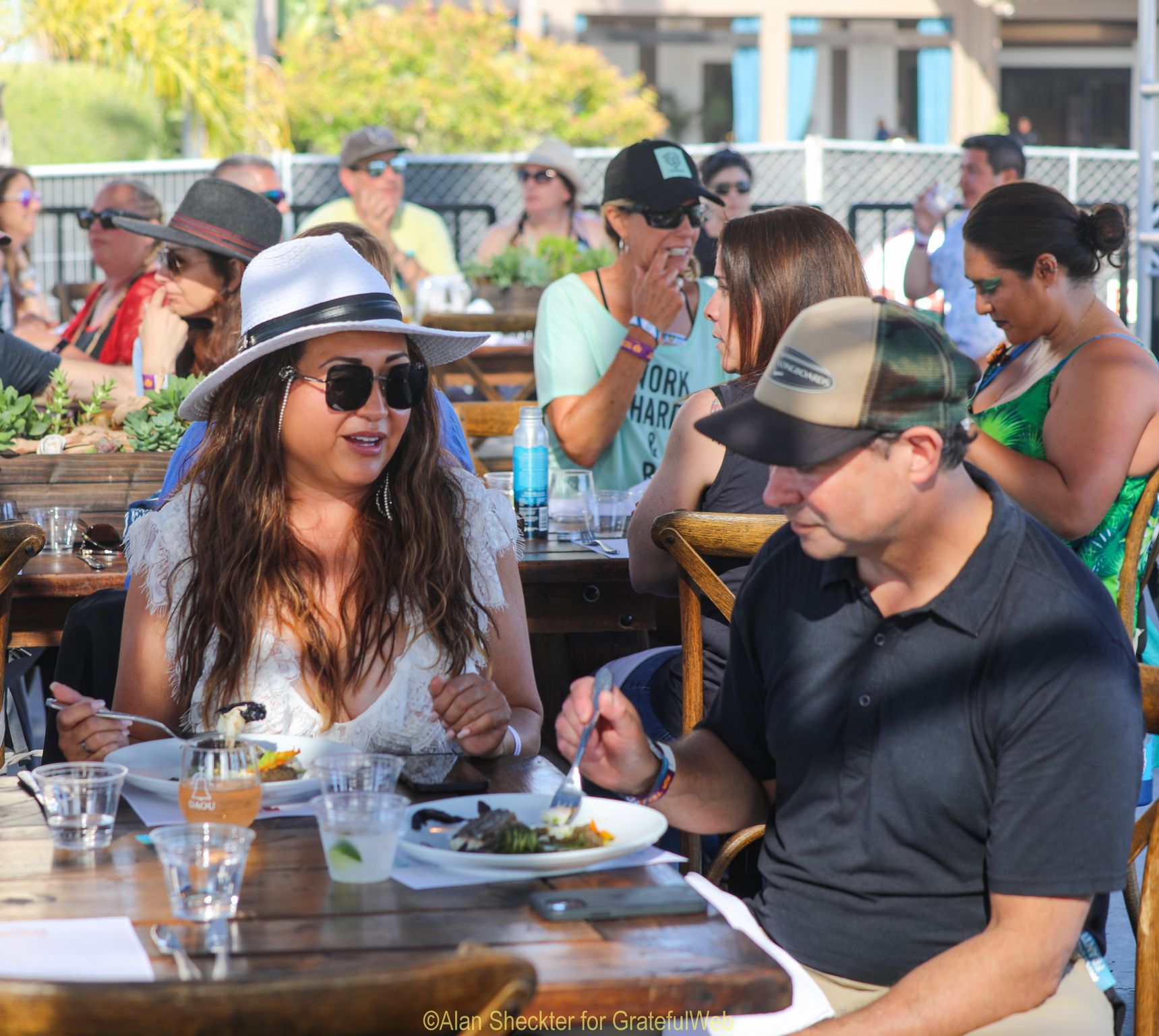 ARTS: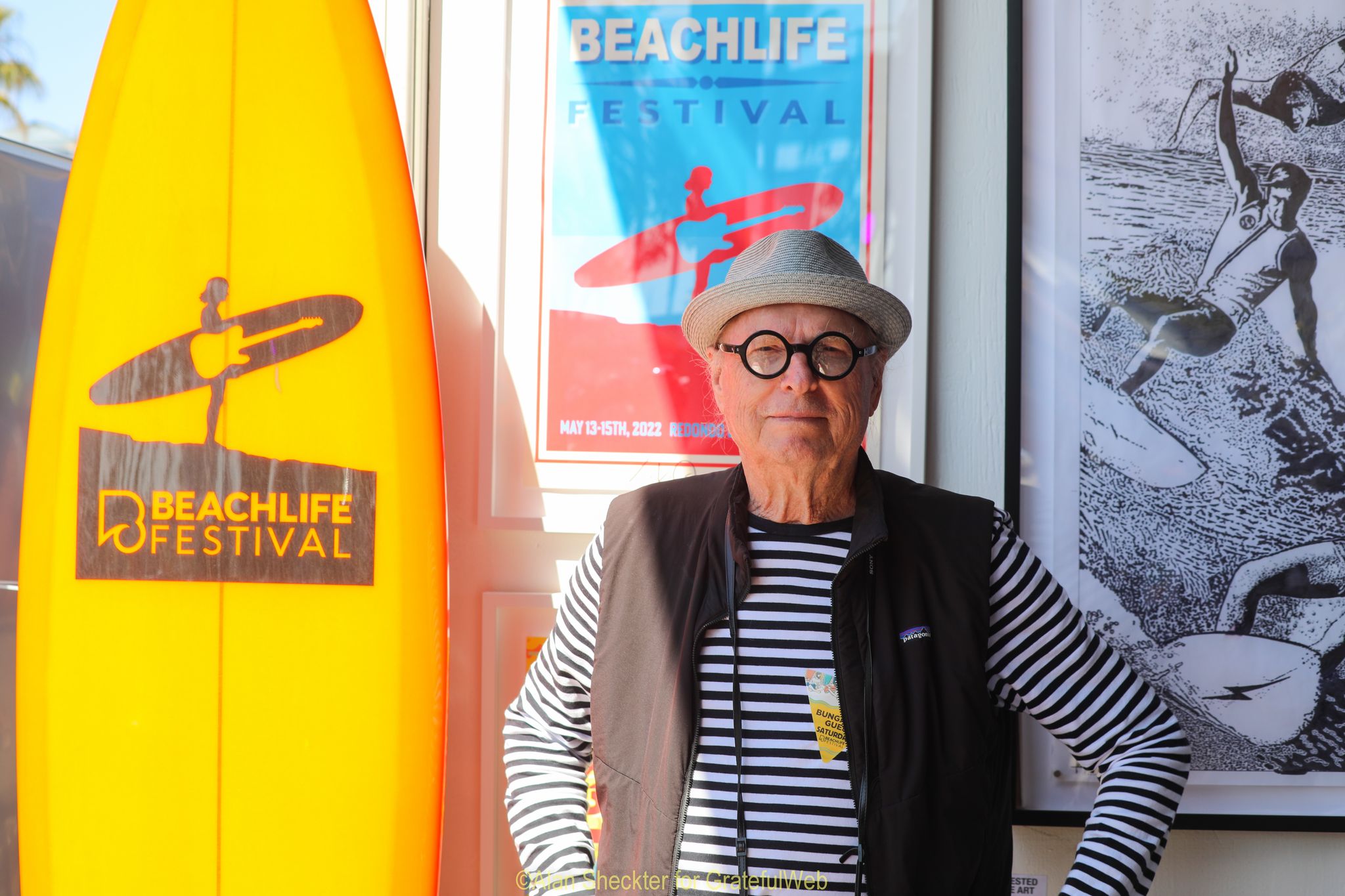 In pre-psychedelic 1963, artist and old-school surfer John Van Hamersveld received his first art assignment, to design the poster to surf film, "Endless Summer." And he never looked back. As contemporary music caught up to his style, Van Hamersveld's iconic Day-Glo designs were later featured on the covers of The Beatles' "Magical Mystery Tour," Grateful Dead's "Skeletons From the Closet," Jefferson Airplane's "Crown of Creation, and the Rolling Stones, "Exile on Main Street." Now 80, Van Hamersveld, who also designed concert posters and murals including a 360-foot long mural for the 1984 Los Angeles Olympics, as well as the 2022 BeachLife poster, was on-hand at festival.
Self-described as "a collective consciousness of spiritual activist creative circus performance artist specialists," The Beckys' costumed performances at the back of the High Tide stage lawn many times over the weekend delighted adult and children attendees. Their artful antics included contortionism, aerial skills, and a fabulous mermaid.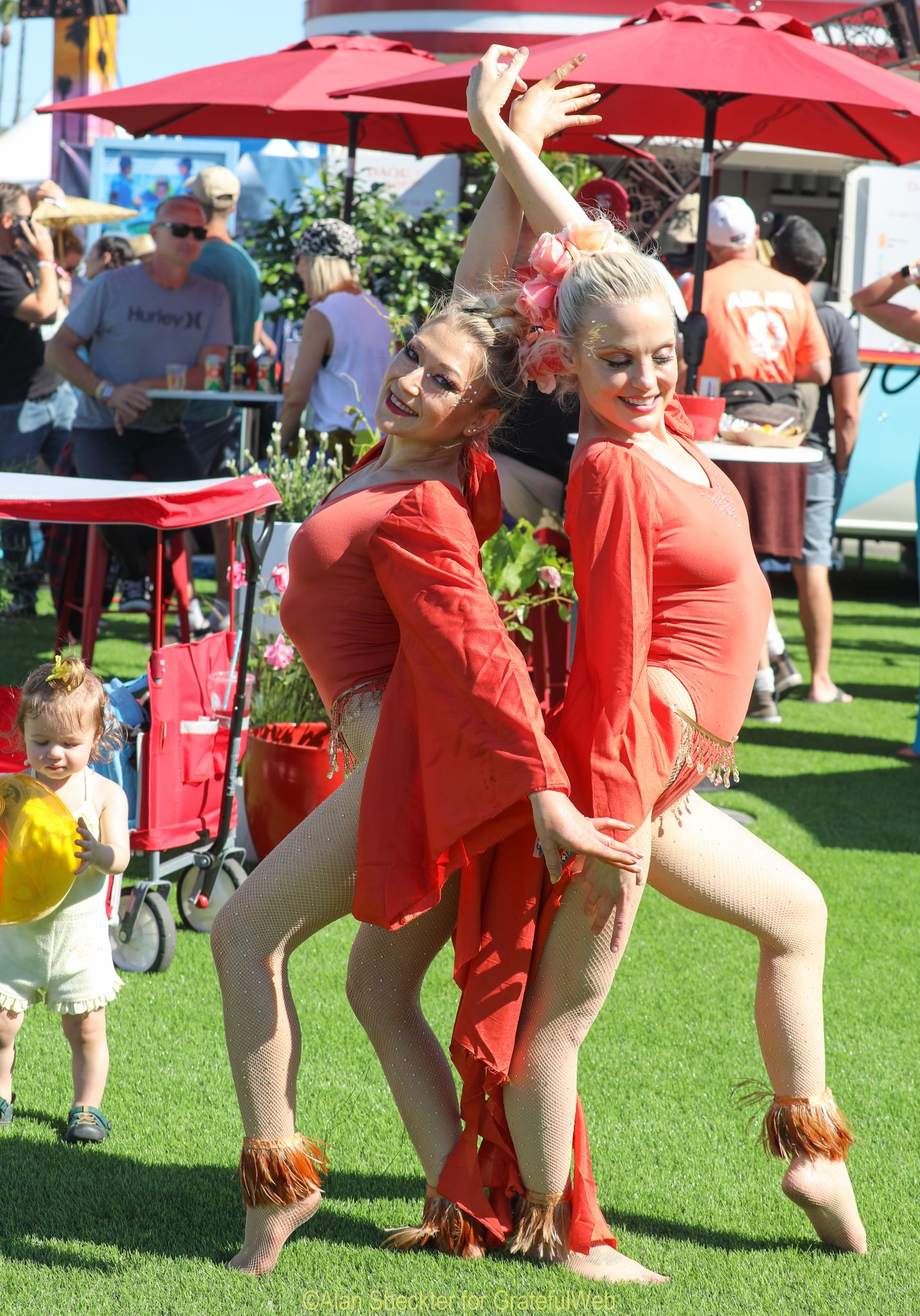 Muralist and fine artist Soledad Fernandez-Whitechurch, who was born in Paraguay and lives in Austin, Texas, had a nice weekend at BeachLife custom-painting three surfboards at the Waterloo Sparkling Water station. Using matte acrylic colors such as ultramarine blue, cadmium orange, and permanent yellow, she left an indelible mark on the weekend.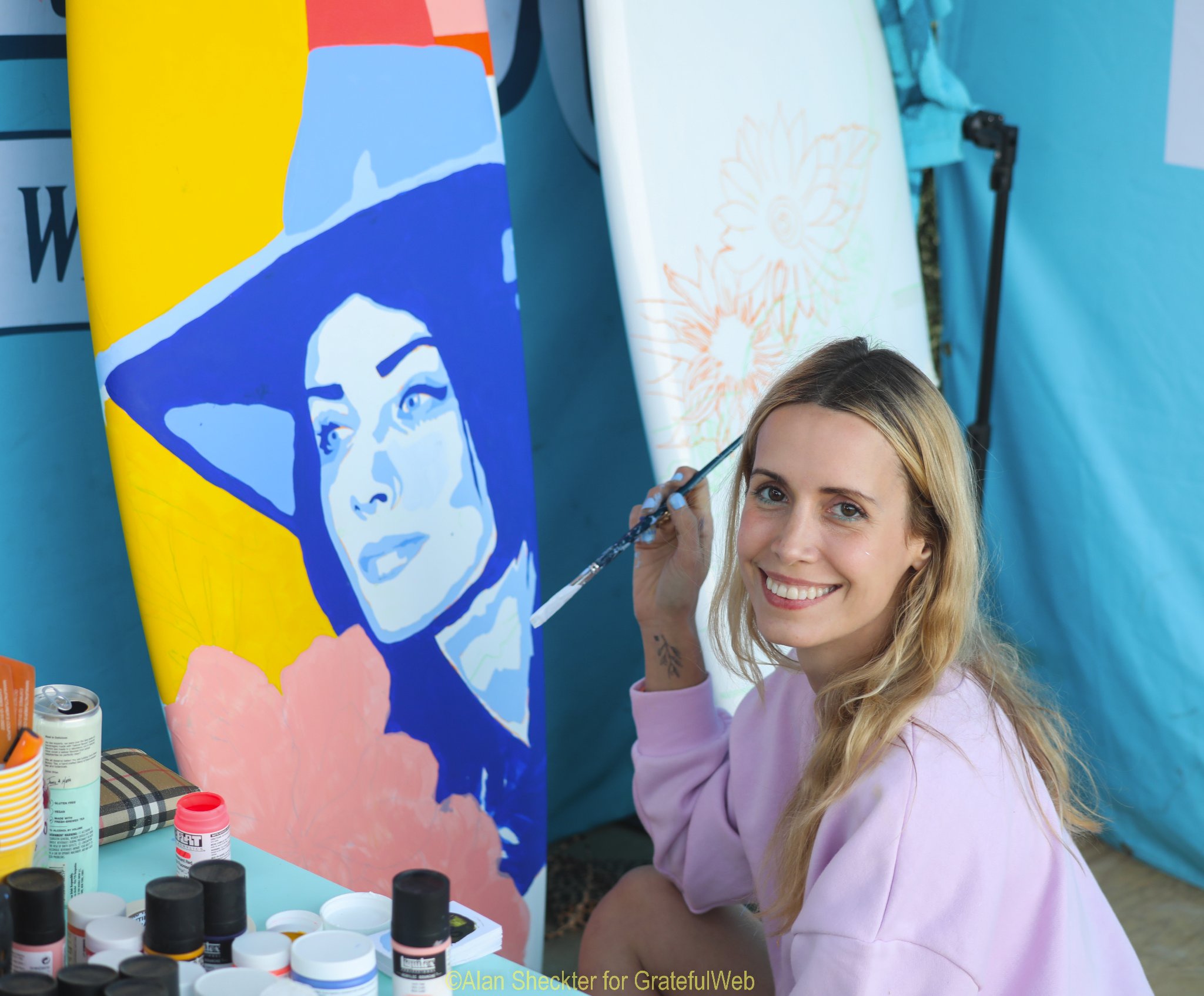 Ethan Estess, a marine scientist who turns ocean trash into works of art to draw attention to policies that help create the waste, had his Marine Debris Golf Ball sculpture on prominent display. The wave sculpture featured more than 20,000 golf balls collected from the ocean. "My focus is on appealing to the basic emotions of the viewer," Estess said on his website, "such that they can understand the scientific concepts at play and internalize the gravity of humanity's impact on the global ecosystem."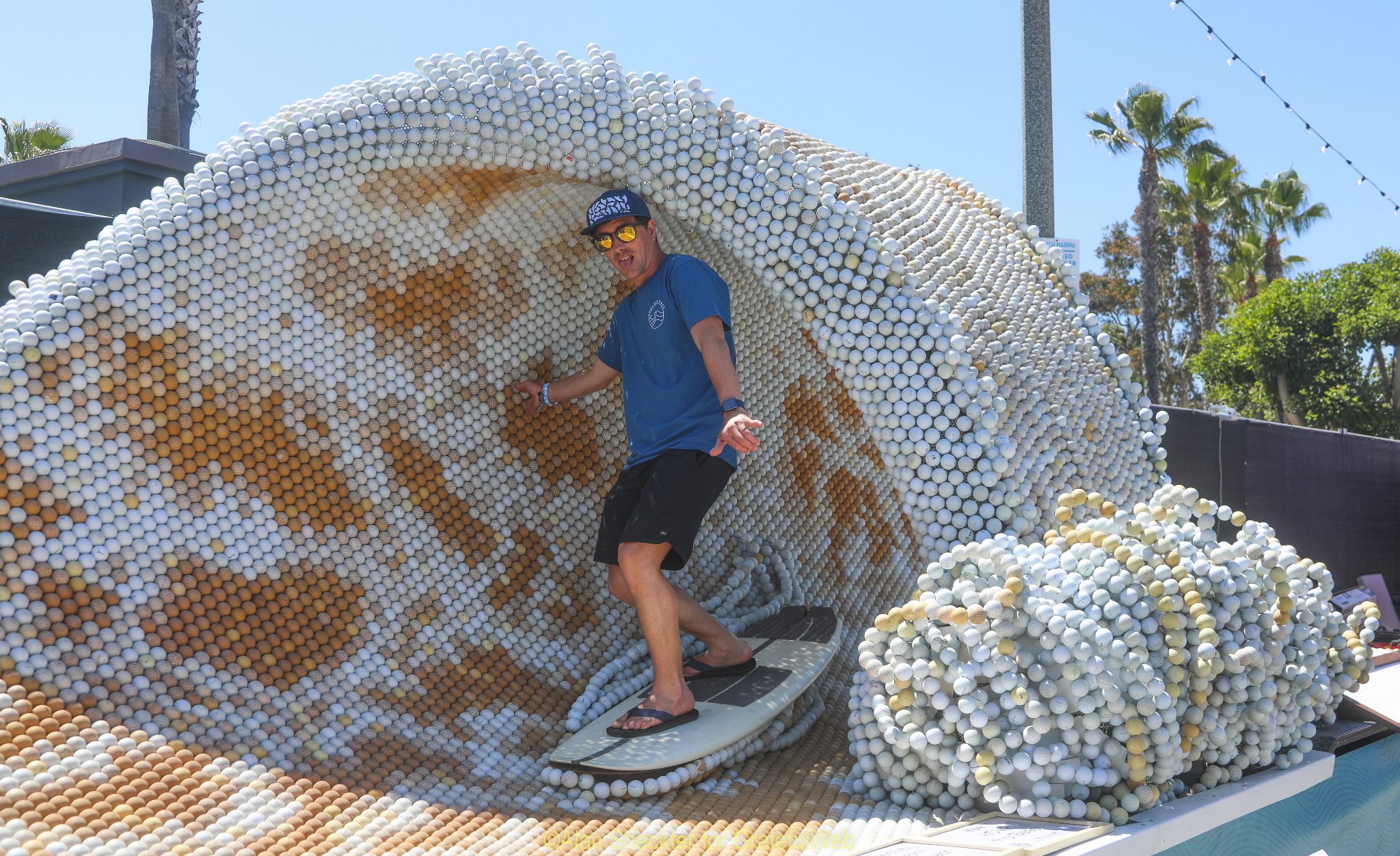 Along with several other fine artists, Danielle Rush's collection of her Illuminated Art, featuring "makeup on canvas" photographic images were on display and on sale at BeachLife. A Hawaiian resident who was a Hollywood makeup artist for 20 years prior, combines her career of makeup, love for photography, and passion for painting.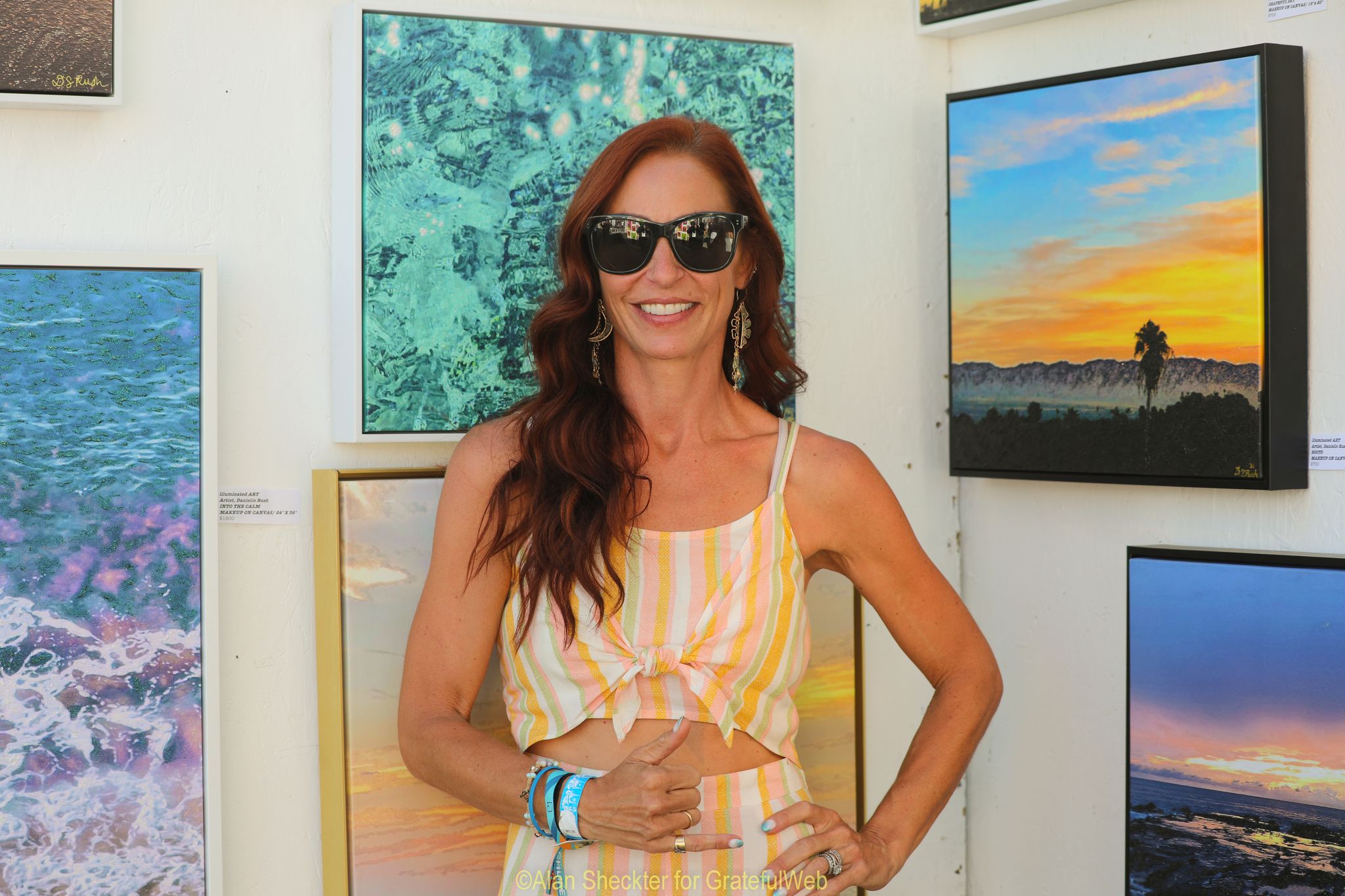 While planning for next year's festival, organizers have announced BeachLife Ranch, focusing on Americana/country/roots music, set for the same Redondo Beach site, September 16 to 18, 2022.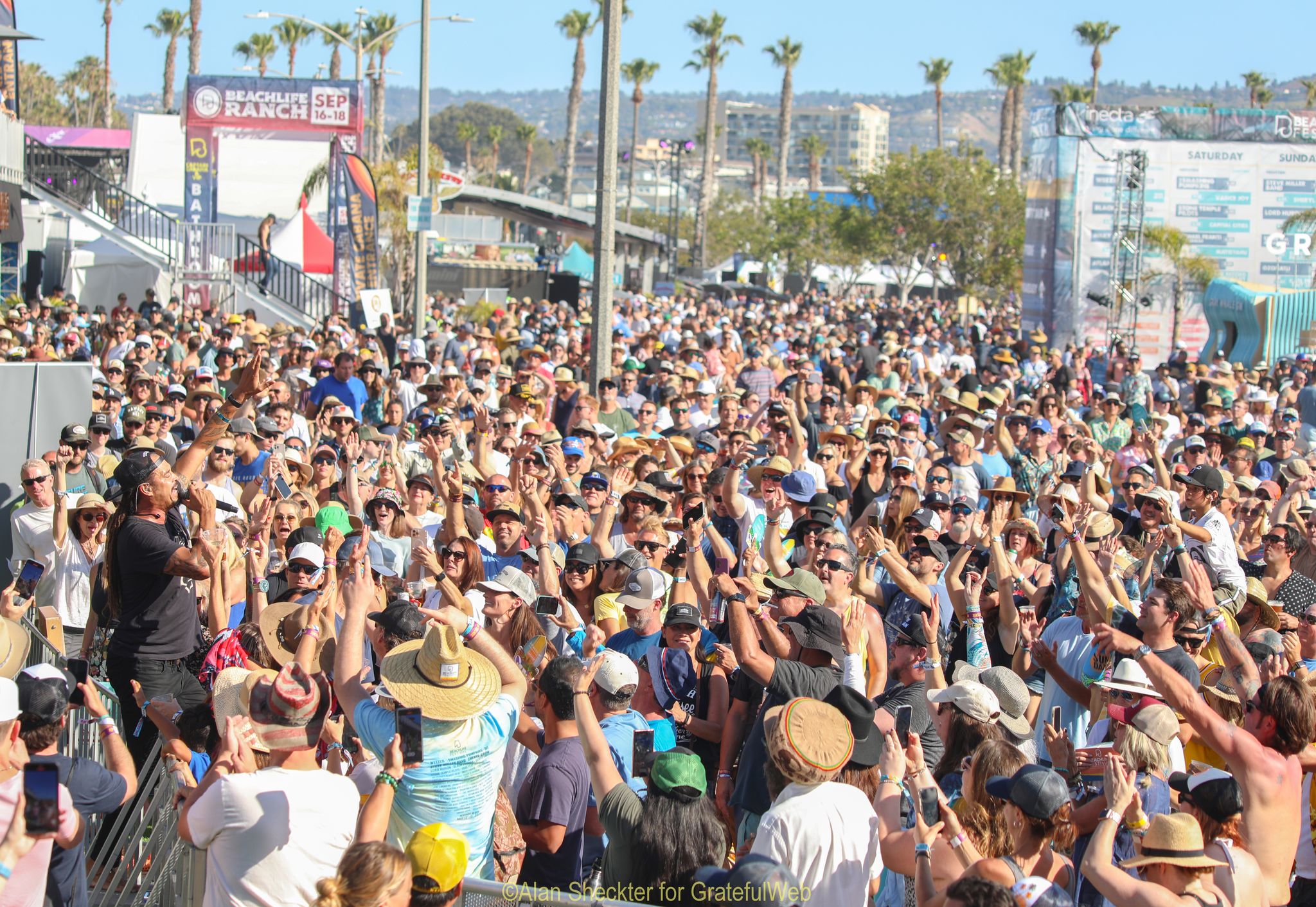 "While it's still free, I'm gonna soak up the sun." – Sheryl Crow at BeachLife.